It is not uncommon to find a queue outside the door of popular barbecue restaurant Geumdwaeji Sikdang, even long after peak dining hours. Located along the main road in Sindang-dong, Geumdwaeji Sikdang can be easily spotted by its glittery gold-on-white tile signage. As you can expect from its name, Geum (golden) Dwaeji (pig), this restaurant serves delicious pork barbecued on a cast-iron grill over coal briquettes.


What's the secret to leading a restaurant that's constantly busy? Park Su-kyoung, CEO of Geumdwaeji Sikdang, shares that taking time off amid her busy daily routine is key. Among her preferred escapes is camping, be it outdoors in the wilderness, or simply on an empty rooftop in the heart of the city. She tells us what she loves about camping, and shares with us a simple yet delicious recipe for her secret 'Geumte' sauce to make your grilled meats even better.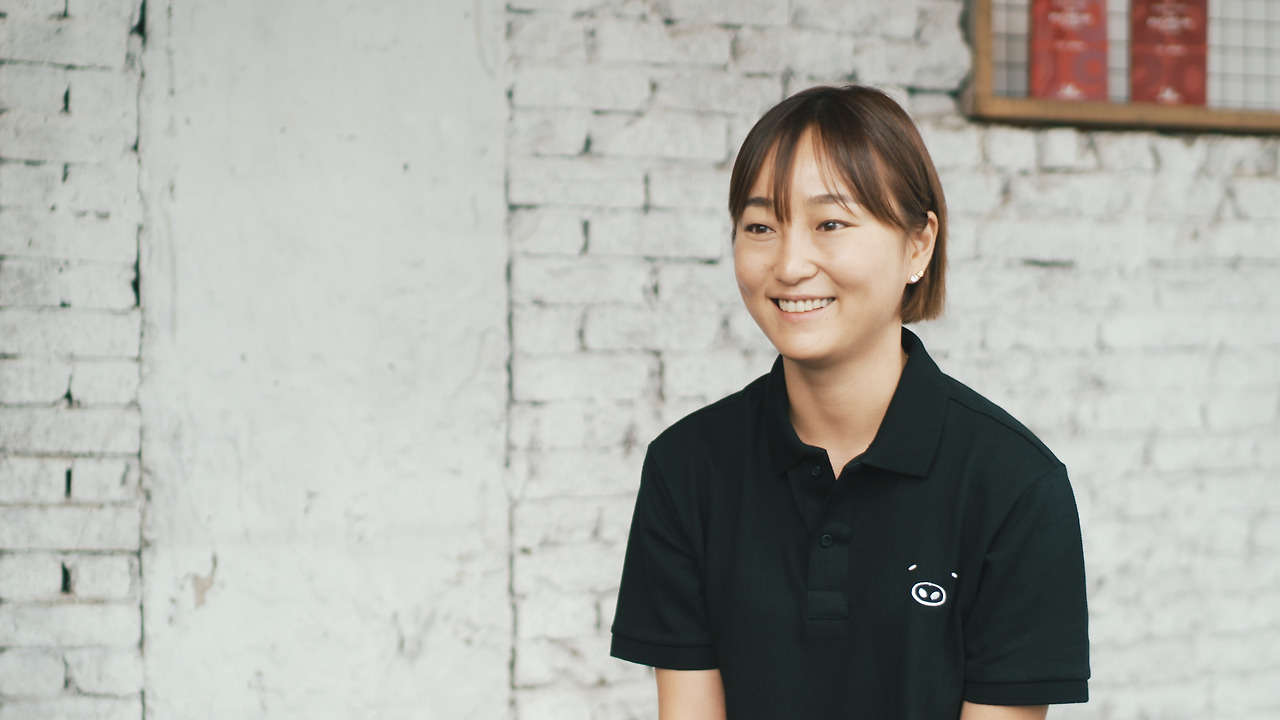 CEO Park Su-kyoung of Geumdwaeji Sikdang
Park opened her restaurant, Geumdwaeji Sikdang, in 2016. Since opening, it's been drawing snaking queues outside of its doors every day and a dining room packed with hungry diners, but despite her current success, Park did face some hard times before she started this restaurant, she admits. She failed at several attempts to set up a small food stall for delivery service with her husband in Dongdaemun, a vibrant area popular with shoppers.

"We tried various menus, from fruit juice to homemade burgers, but nothing was successful. As our debts grew larger due to our continued failures, we wagered our last cent on our very last item, 'charcoal-grilled pork'. Fortunately, this was well received by Dongdaemun shoppers and proved extremely successful", Park recalls.

Based on this success, she opened Geumdwaeji Sikdang, a full-service where diners can sit down to dine-in, instead of a delivery-only kitchen. "We couldn't start our business even after the interior design is done, almost for 3 months, because we weren't sure what was our specialty. In Korea, there are thousands of grilled pork restaurants everywhere – it is too common. So, I went to Majang-dong, Seoul's capital of meat, every morning at 5 AM and hung on with butchers to get them to teach me more about meat. At first, they just ignored me, maybe because I was a young female who knows nothing – but over time, they opened their heart little by little and taught me a lot about meat. At that time, I was able to learn how many different breeds there were, how different the flavors were, and what kinds of meat are the most delicious. That's how we were able to open this restaurant."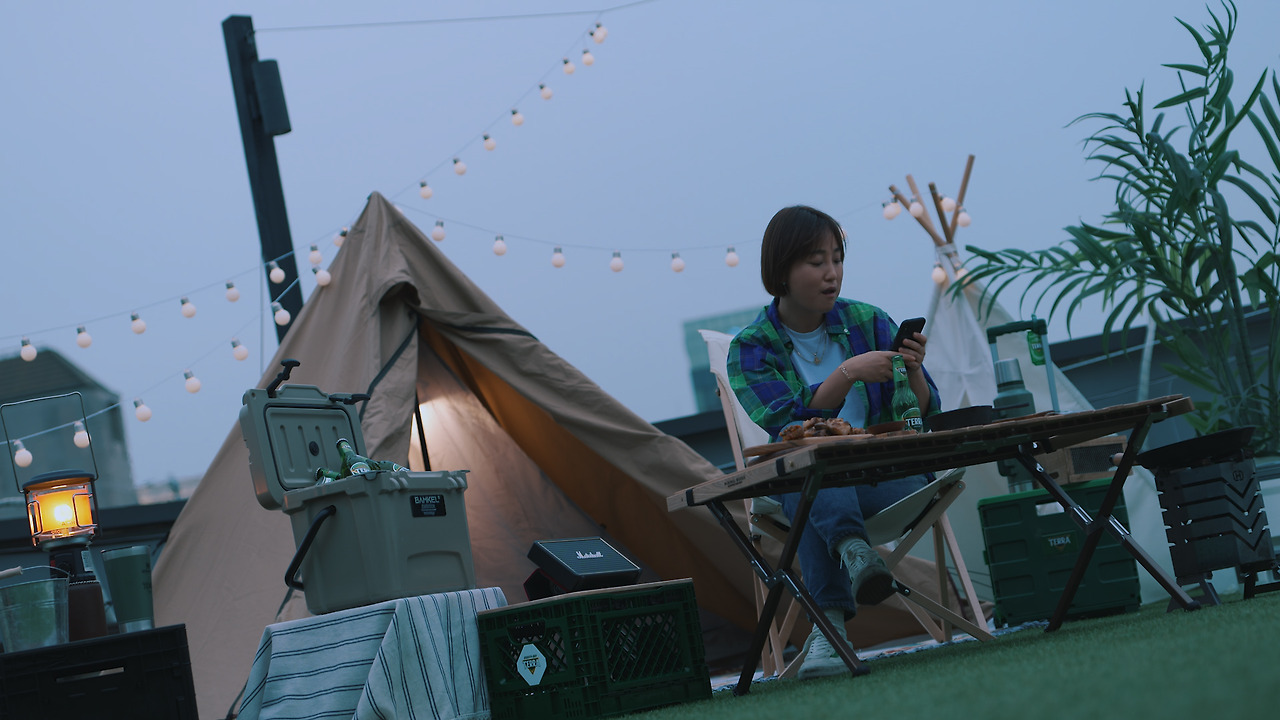 How Park retreats herself from a busy life - camping
A time for retreat
Park felt that her passion and energy were slowly getting sapped while she repeatedly cycled through busy days and nights. The best way she found to recharge herself was camping. "Small trips" away from the restaurant gave her something special to look forward to in her daily life, and they became the driving force behind her inspiration and the motivation to work harder.
"There were times when I would only work all day. I would work until dawn, and then head to Majang-dong meat market to study meat after work. As a result, I became tired easily. I wanted to be a good person who makes good food, but I just became a tired person," she says.

"So, I started to give myself a break. Wherever my heart led, that would be my travel destination for the day," she adds.
"I think that taking time off for myself is what helped Geumdwaeji Sikdang achieve its Bib Gourmand distinction. Camping gives me the chance to discover what I truly want," Park says of her restaurant's recognition by the MICHELIN Guide Seoul.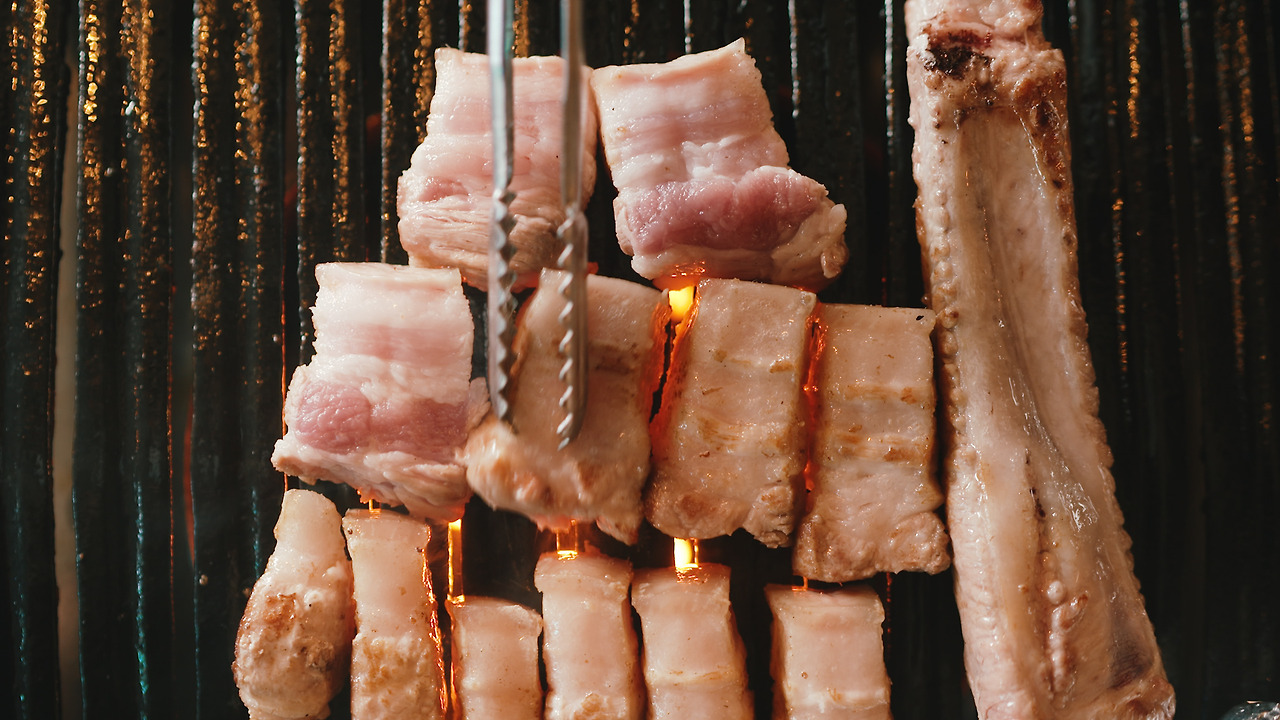 Signature menu of Geumdwaeji Sikdang: Bone Pork Belly
Discover the tasty pork - Geumdwaeji Sikdang
As for what makes Geumdwaeji Sikdang's pork so highly sought after, Parks believes it's down to the pork they use. "Geumdwaeji Sikdang serves 'bone-in pork belly', which is pork belly with the rib bones still attached. When the meat is aged with the bones attached, it releases amino acids that give it a deeper flavor." After 2 weeks of low-temperature aging, the umami flavor of the meat doubles.

As for how to choose the choicest parts at any butcher shop, Park says to request for the pork belly cut with cartilage. Park says this area makes the meat taste better during ripening and gives it a taste similar to the pork served at Geumdwaeji Sikdang.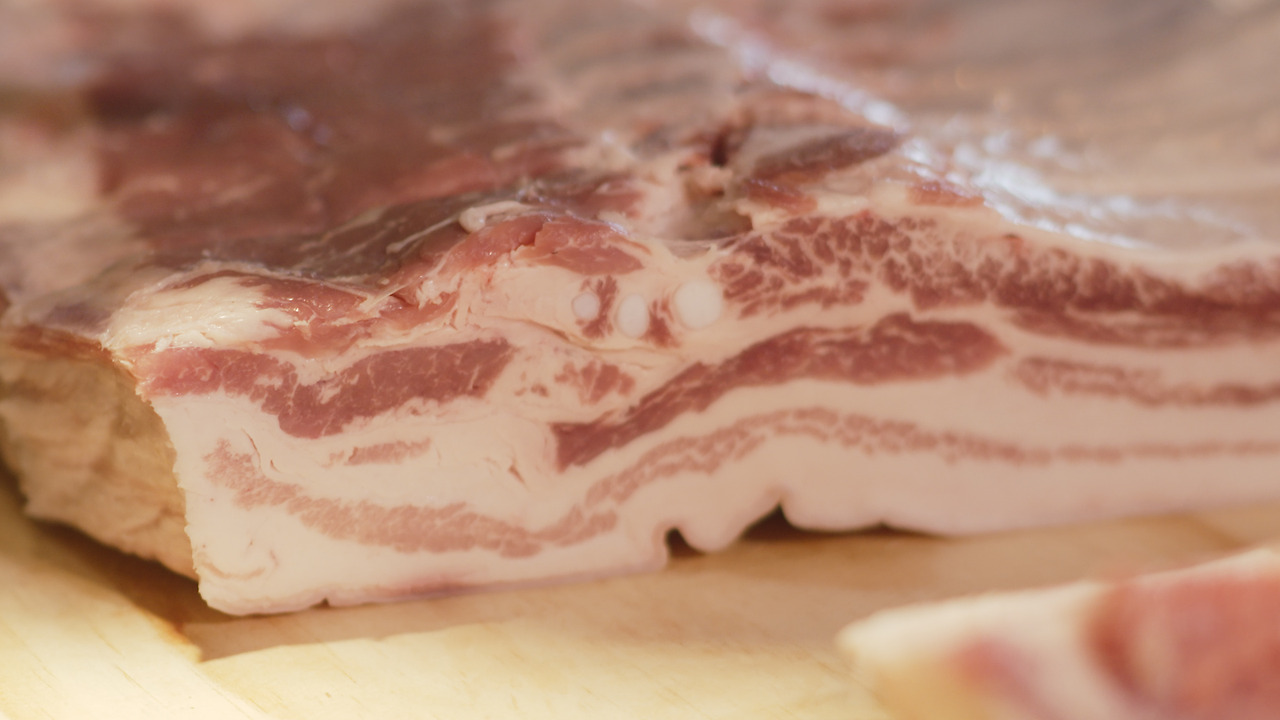 Bone-in pork belly served at Geumdwaeji Sikdang
Additionally, the breed of pork used is as important as the pork cut, says Park. She has spent a long time searching for the right pig breed that is rich in flavor, chewy in texture and full of juice. The answer was YBD pig, a crossbreed between Yorkshire, Berkshire and Duroc pigs. The texture of the pork is firm and meaty, with a good balance of flavorful fat that renders the meat supremely juicy.

"If it is difficult to find the right breed, breeds such as Berkshire and Duroc have more fat than white Yorkshire pigs in general. The best way to choose pork is to select according to your taste."
Choosing the right pan for your carefully selected meats is also important, Park adds. Her preferred tool is a cast-iron pan, which can retain and transmit heat evenly, so it keeps delicious meat crispy on the outside and moist on the inside, Park explains.


Camping with delicious food, fresh beer and nice music
Make the taste of camping special
To take your perfectly grilled meats to an even higher standard, Park recommends adding her special 'Geumte' sauce to the pork. The combination of soy sauce, sugar, red pepper powder and freshly chopped spring onions is enhanced with the addition of TERRA beer. Made with Australian malt grown in a clean and unpolluted environment, TERRA contains 100 percent real carbonation that occurs naturally in the fermentation process. Its distinctive green glass bottles feature a signature tornado-shaped bipedal pattern on the bottles' shoulder to visually highlight the refreshing taste and clean finish of its the lager beers.

"As it's a special day, I'll show you my special recipe for my 'Geumte'(gold ring) sauce. All you need is spring onions TERRA beer made with 100% fresh hops for the perfect preparation." Park notes.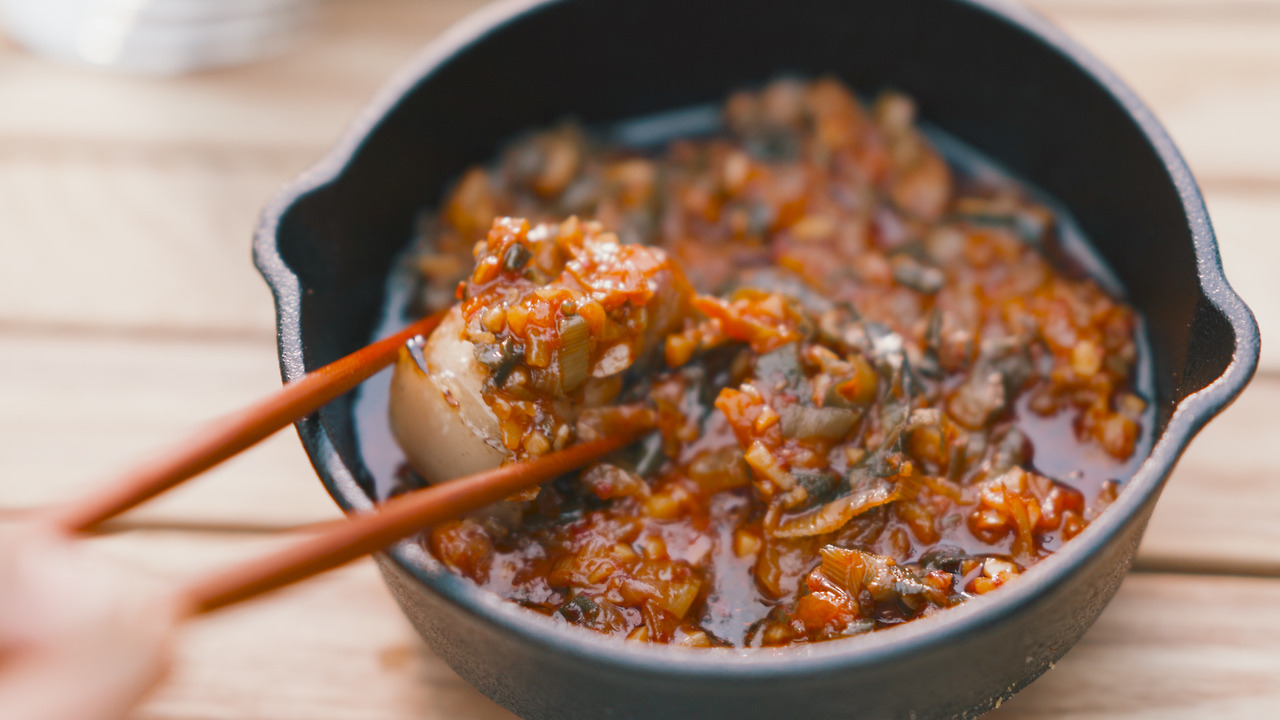 Geumte Sauce with Terra Beer
Geumdwaeji Sikdang's Geumte Sauce
2/3 cups Finely chopped onions
1 cup Finely chopped green onions
1 spoon Minced Garlic
5 spoons Oil
1 spoon Red Pepper Powder
1 spoon Sugar
2 spoons Soy Sauce
1/3 cup TERRA Beer

• To make the 'Geumte' sauce, put 5 spoons of oil, 1 big spoon of minced garlic, 2/3 cup of minced onions, and 1 cup of chopped spring onions into the pan, and stir-fry.
• Next, add 1 spoon of red pepper, 1 big spoon of sugar, 2 spoons of soy sauce, and stir-fry.
• Lastly, pour 1/3 cup of TERRA into the pan, then the 'Geumte' sauce is ready. The 100% real carbonation of the TERRA beer gives the 'Geumte' sauce a spicy and sweet taste that pairs well with the grilled pork belly.


"Delicious meats, our special 'Geumte' sauce and chilled TERRA beer — an epic combination!! And a winning recipe for happiness. It's so wonderful to have these little special touches," says Park.

This article is sponsored by TERRA.

TERRA, the PURE lager, is a beer that has everything about it differentiated from ingredients to manufacturing technology and packaging. TERRA represents the Zeitgeistof South Korea andmeets the needs of its consumers in the era ofultra-fine particles. After scouring the globe after the cleanest possible malt, the company adopted the clean malt from Australia, a country with the world's top air quality. The beer has boosted the unique refreshment of lager by carrying only the powerful real carbonic acid that is naturally generated during the fermentation process. In visualizing the two key concepts, the product has adopted the green bottle as the first South Korean regular beer and adds the signature pattern of a tornado on its shoulders. 100% pure malt, 100% real carbonated beer TERRA, is South Korea's representative beer that bringing a refreshing taste and clean finish that hits you in the spot.

http://www.hitejinro.com/
This article was originally written in Korean by Julia Lee and sub-edited in English by Debbie Yong.

This post is brought to you in partnership with Terra