Gaon, led by Chef Kim Byoung-jin, has maintained the highest standard of 3 stars for five consecutive years since the MICHELIN Guide Seoul was first published in late 2016. In Seoul, where tradition and modern innovation are constantly converging to create a new gastronomic movement, Gaon presents its own creations to gourmets in search of Korean food legitimacy.

Sharing the journey of innovation pursued by Genesis, we introduce Gaon's story of constantly creating new things based on the tradition of Korean cuisine.


Where does your passion for cooking come from?
I didn't have a dream to be a chef from the beginning. Instead, I started cooking after graduating from high school, following my teacher's recommendation. When I first entered the kitchen as a student, I was fascinated by the fact that there were many movements within a complex and perfect system; and that I'm part of this.

I am influenced by people and their passion. I think a restaurant is composed of a complete group of people with different jobs. The person who cooks, the person who serves the dish, the person who grows the ingredients, the person who eats the dish, the person who makes the alcohol that goes with the dish, the person who designs the interior... It's a space realised by various people in harmony. My passion for cooking comes from understanding everyone and creating happiness.

Everyone around me is my role model and teacher. I think people who have different experiences regardless of age can be someone else's teachers. I learn a lot from everyone around me.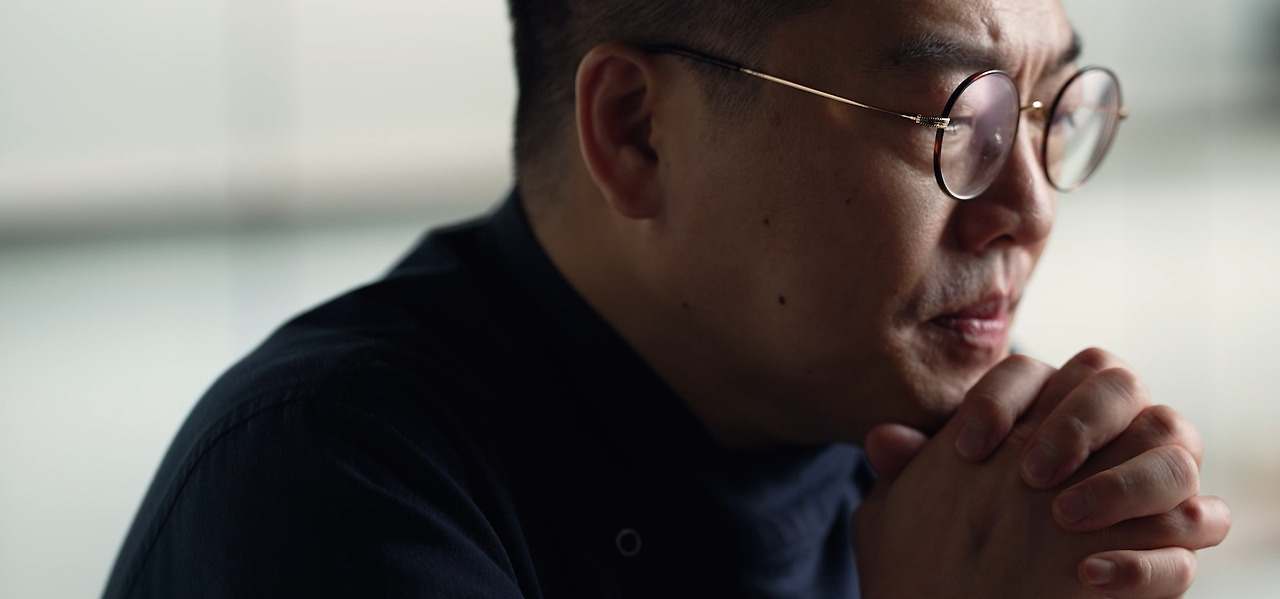 Gaon seeks to find naturalness at its root, is that right?
Gaon means 'center' in ancient Korean; we wish to be the center of Korean cuisine. It has a vision of not just serving nice food, but also becoming a center – delivering diverse Korean culture to the world. You can enjoy a lot of Korean culture by visiting Gaon, including Korean ceramics, Korean traditional alcohol that goes with food, a home-like space where you can enjoy the dish most comfortably, and music that goes with it.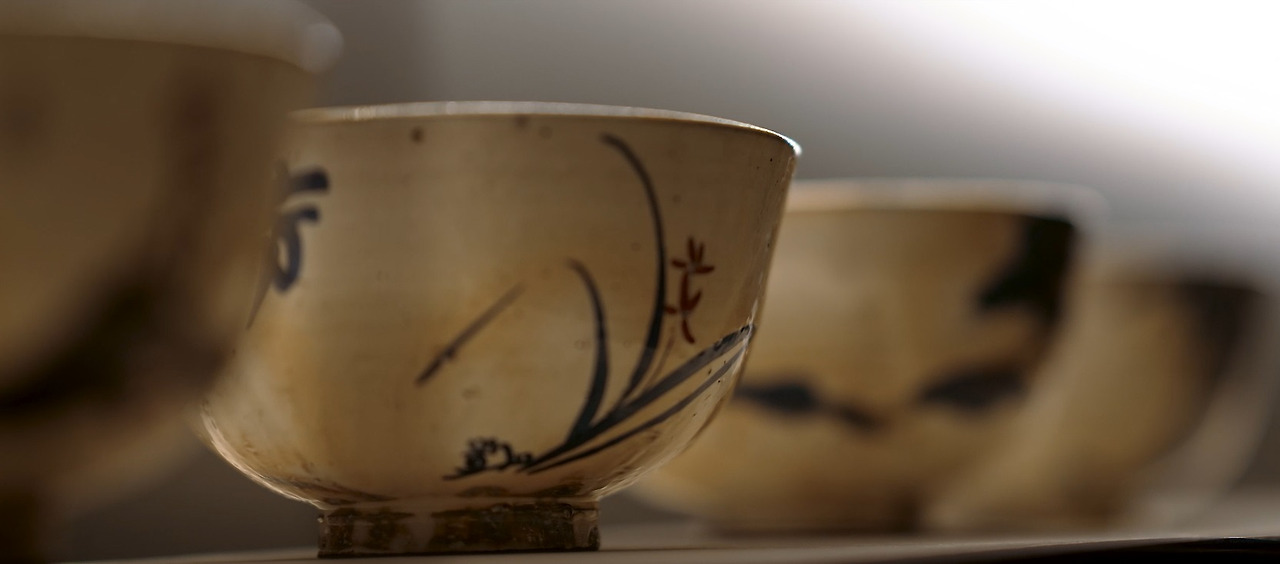 Gaon values fundamentals and basics most. The basics need to be natural. The reason why Korean food is healthy is because it is cooked using seasonal ingredients according to the season and nature. Therefore, the most important thing is to stick to the main ingredients that you want to use and to enhance the natural taste of the ingredients. Cooking methods and other sub-materials play supporting roles in relation with the main ingredients.

Gaon's dishes are prepared with the concept of a day in the life of the king. But it's not just about modernized court cuisine. We prepare the dish for our guests as though each one is the most important person in the Joseon Dynasty, which is the king. At that time, according to the king's daily schedule, chefs prepared meals suitable for each occasion. Following this natural flow, we prepare healthy and precious dishes.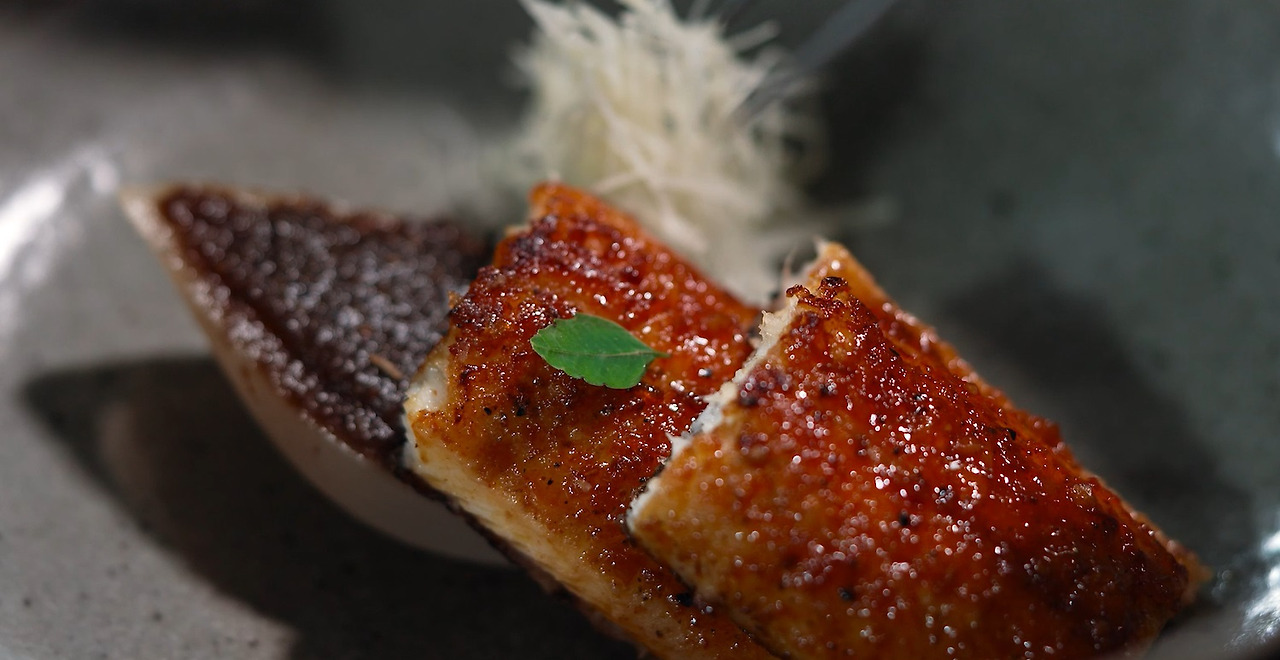 Chef Kim Byoung-jin's cooking philosophy is...
Delicious dishes start with the best ingredients. As a chef of Gaon, I always take responsibility for the ingredients and never compromise the quality. Sometimes, depending on the weather or distribution issues, there might be inferior ones; we change the menu with better ingredients of the day.

I drive to mountains and fields to discover great seasonal ingredients and go to the market every morning and afternoon to get good ingredients. If you have a long relationship with producers and suppliers, they suggest seasonal ingredients that you didn't think about.


How do you continue to push forward?
To continue tradition is not to stay in the past, but to change with the times. In order to succeed with the sincerity, heart, and wisdom that our mothers have delivered, we must not be afraid of adapting.

You must inherit the past and develop without staying in it. It is important to constantly innovate in line with the current trend. Gaon analyzes existing recipes to show the legitimacy of Korean food, emphasizing their strengths, and considering how to improve their weaknesses by applying modern techniques.


Gaon's Croaker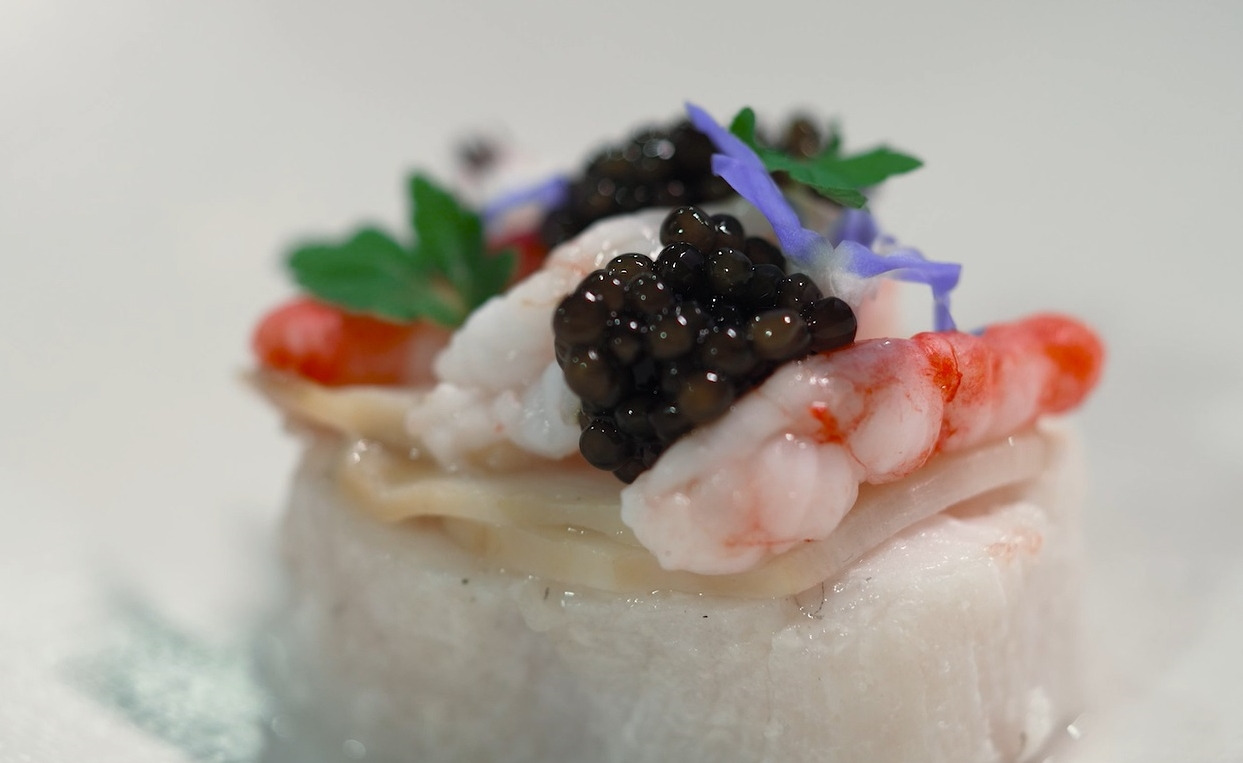 In this croaker dish, I drew inspiration from Korean royal cuisine to showcase both classic and modern flavors. We start by slow-cooking the croaker over a low heat, above nuruk (dry yeast) salt, and we serve it together with abalone, sweet shrimp and caviar. Our ganjang (soy sauce) for this dish was made years before opening this restaurant. Since the amount is limited, we add this special ganjang to add flavor to the newly made soy sauce.

When I choose sub-ingredients to support the main ingredient, I consider what the main one feeds on, what the environment is around it, and what the seasons are like. Because the croaker is an ingredient that eats shrimp, I added shrimp to this dish; and added the summer pumpkin to show seasonality.

Gaon's Sliced Pork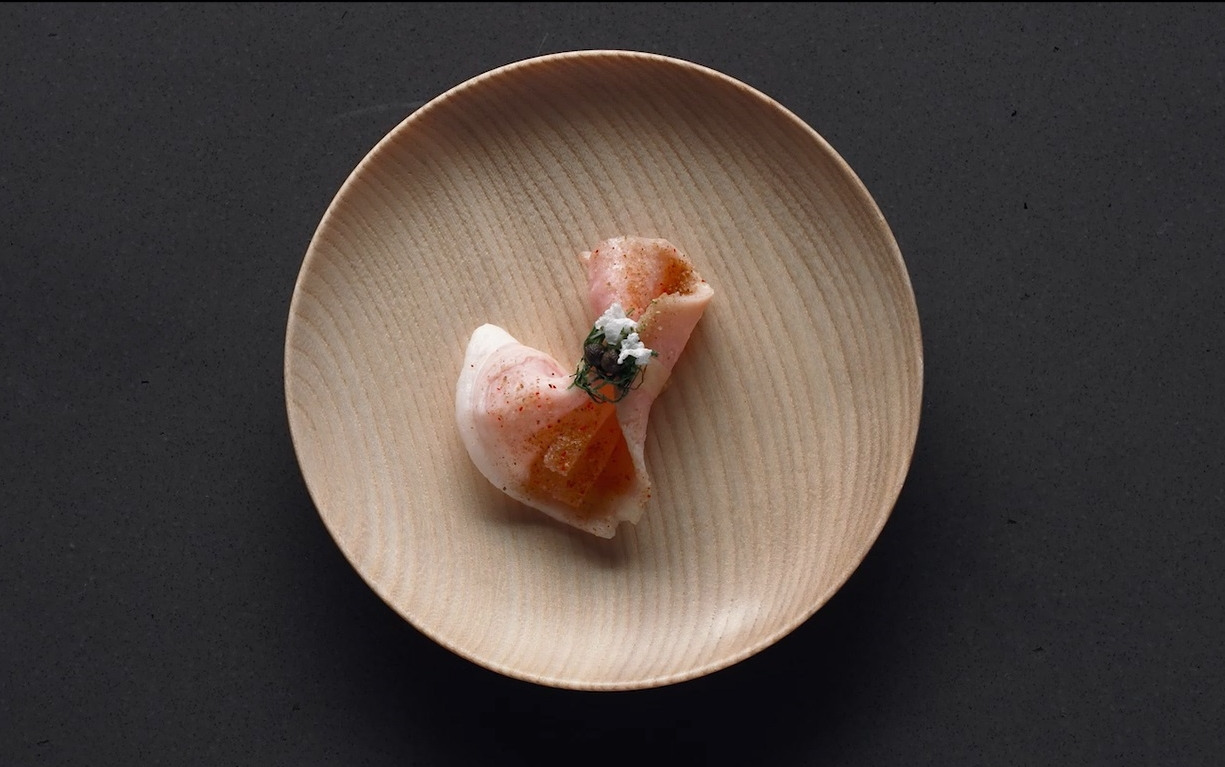 This dish is inspired by bossam – sliced pork meat that is boiled in spices. We marinate pork sirloin in nuruk salt for 7 days, and boil it in the broth made with soybean paste, cinnamon, licorice and various spices over low heat for two hours to preserve a soft texture. We slice the pork sirloin thinly and add salted shrimp, barley, kimchi powder, oriental melon pickled in yeast salt and pickled sancho.

Where do you get your inspiration?

Inspiration always comes from familiar things. I don't have much time, but I try to read books or watch movies, visit exhibitions and art galleries. Instead of being inspired by an unfamiliar world, you can get new directions and ideas by looking at familiar things that you like or know.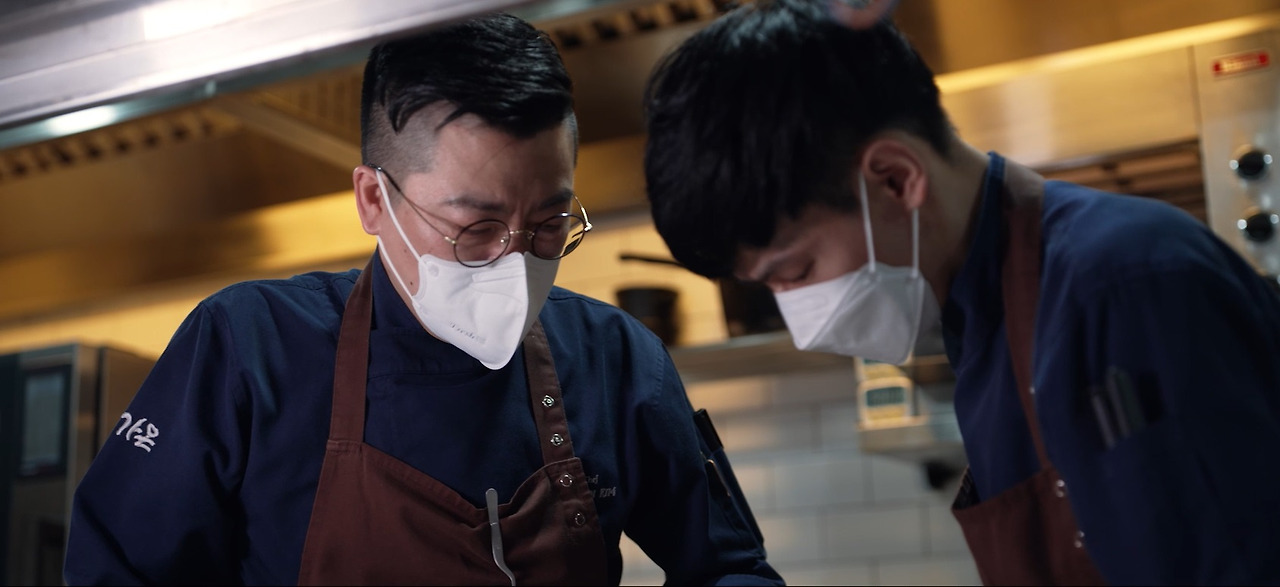 You define responsibility as the virtue that a chef has to uphold.
Chefs should always be consistent. Gaon has been awarded MICHELIN stars, but we should never be arrogant or careless. Some of our guests praise and others criticize Gaon's food; but a chef has to keep a firm core and move forward.

If you dream of becoming a chef, don't forget that responsibility is the most important thing. Even if you can't reach the highest standard right now, if you have a sense of responsibility for the food and a dream, you can work diligently to achieve it and move forward. It's like life! I believe that responsibility for the people around me, including myself, is the most important thing.

It is also important to lead the team with conviction as a chef and a leader. The restaurant industry is very cruel. Rather than looking at the nature of restaurants, people often compare and judge based on their own tastes. Therefore, I think you should think a lot about your philosophy, keep your faith and move forward.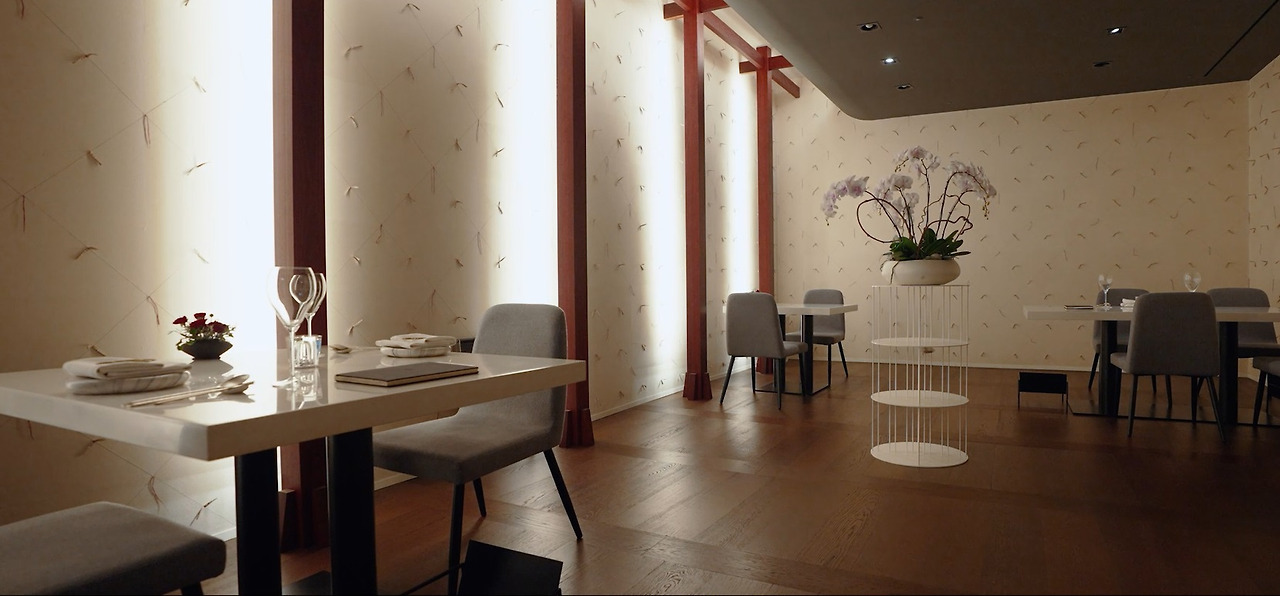 What is Gaon's influence on the culinary scene?
When Gaon was first selected as a MICHELIN 3-Star restaurant, I was delighted to see that Korean food is moving into the world and getting recognized more. Above all, I was really happy to influence young people in our country to reconsider their views on Korean food. There has been a prejudice that Korean food is a difficult and outdated cuisine, so young culinary students have avoided it. I was proud that Gaon contributed to enhancing the status of Korean cuisine. We received numerous mail and calls from young cooks who want to learn in our kitchen.

I feel a great sense of responsibility in the last five years after the MICHELIN recognition. Korean food can show infinite charm to people all over the world and the MICHELIN Guide really empowers us to play this role. Thinking about the weight of this role, I will not stop improving our food and everything without losing our legitimacy. We should not stay in the past, but constantly innovate and pioneer the journey ahead.

This Article is written in Korean and English by Julia Lee and sub-edited by June Lee in English.
This post is brought to you in partnership with Genesis