Ahead of the 2022 Washington, DC MICHELIN Guide launch, we're looking at the best places to stay in the nation's capital. Sleep in a 19th-century Romanesque Revival bank at Riggs Washington DC, downtown Hotel Zena, dedicated to celebrating the accomplishments of women, or Foggy Bottom's Hotel Hive, whose wallet-friendly rates will leave you plenty for some MICHELIN-recommended restaurants.

Downtown

This isn't just the hippest hotel in Washington, but one of the most impressive new boutique hotels in America, from its unapologetically bohemian interiors to its even more unapologetically outspoken social-justice ethos. A hotel that feels free to wear its politics on its sleeve is a rarity for DC. While this stance may lose it some business on one side of the aisle, progressive activists — and sympathetic travelers — will feel right at home, as will visiting arts-and-culture types. Mission aside, it's simply a first-rate luxury boutique hotel, from the Bluetooth record players and locally sourced minibars in the rooms to the wellness center, which offers yoga and meditation as well as reiki, acupuncture, and practices that verge on the spiritual.
Michele's
is a French American inspired restaurant by Matt Baker, while Baker's Daughter serves third-wave coffee and Ayurvedic beverages.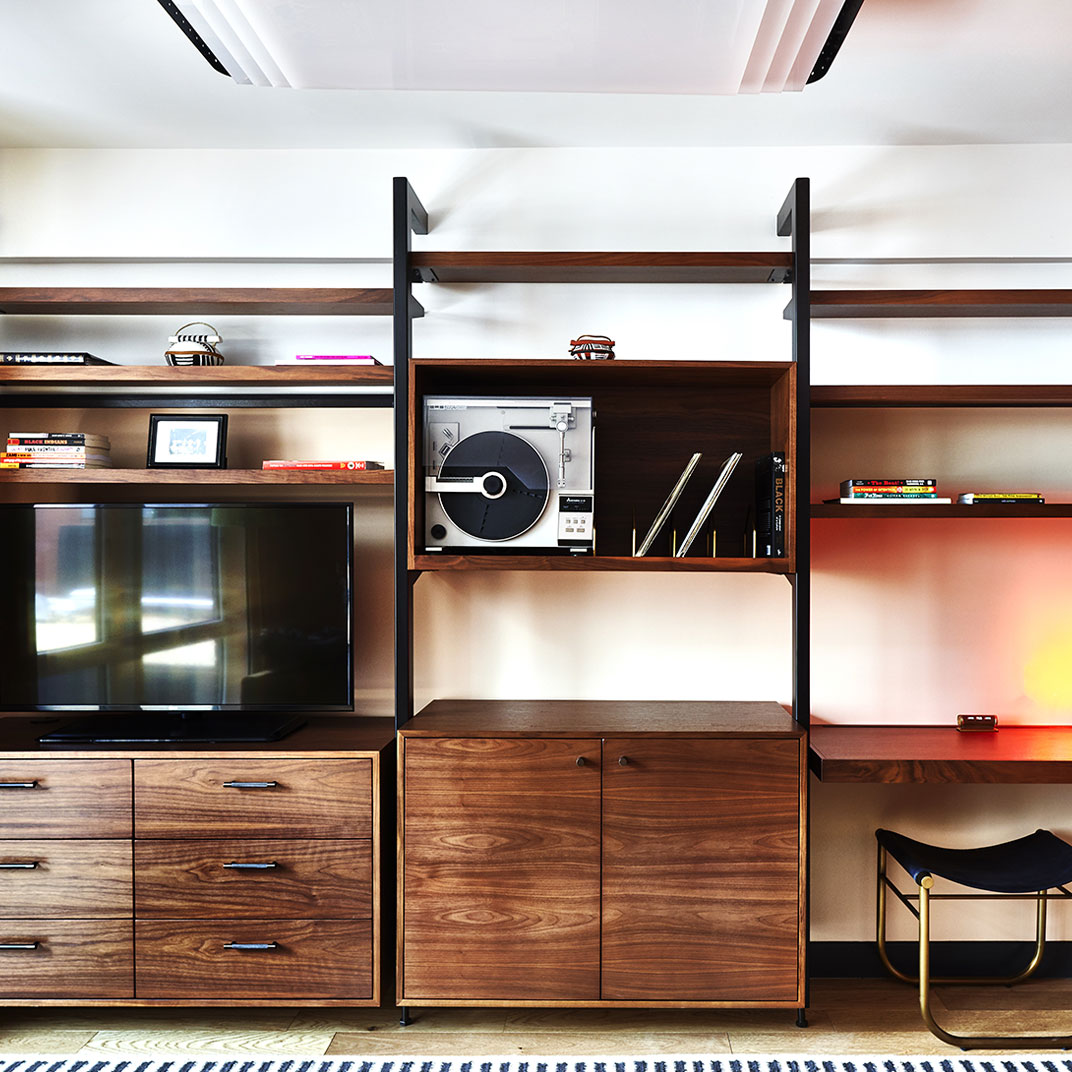 Eaton DC
Penn Quarter
It's not every day a 19th-century Romanesque Revival bank building reopens as a hotel, especially one as stylish as Riggs. The rooms, for their part, don't exactly scream "bank" — they're much too colorful and richly detailed for that. They're a touch Parisian, just like DC itself, with their oak flooring, marble baths, and jewel-toned colors, and that's even more true of the signature suites, each one named for a different First Lady, which add antique-style furnishings (and, in one case, a piano). And the public spaces are just as romantic, from the towering columns of
Café Riggs
, overseen by
Momofuku
alum Patrick Curran, to the Rooftop at Riggs, with its panoramic views of Penn Quarter, and the intimate, subterranean Silver Lyan bar, the first American venture by the London-based cocktail wizard Ryan Chetiyawardana.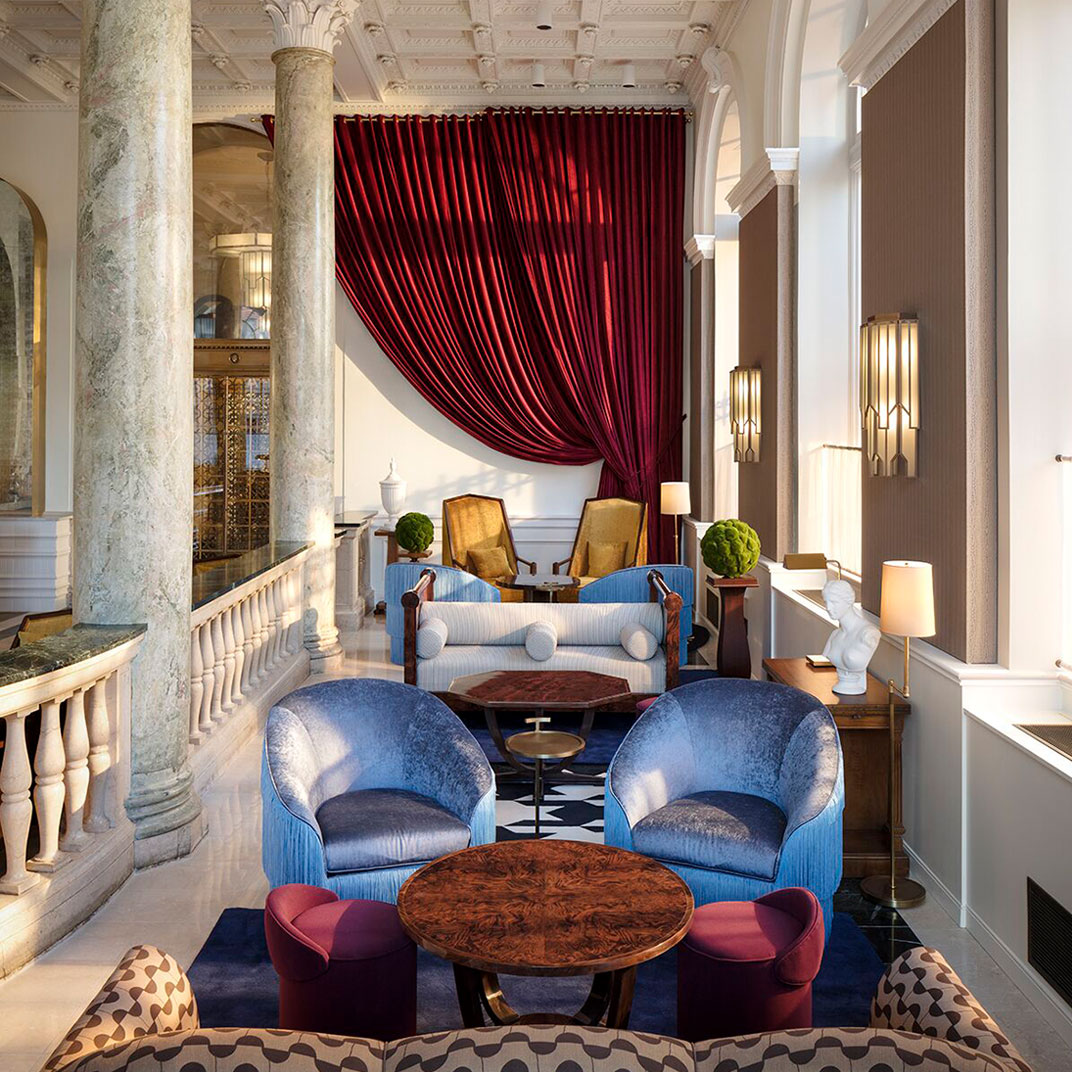 Riggs Washington, DC
Adams Morgan
A century-old church provides the venue for this hotel in an of-the-moment bohemian-eclectic style, complete with restaurants and bars that make it a central player in the neighborhood's dining and nightlife scene. There's a grain of truth to some of the stereotypes about the nation's capital, but there's nothing sleepy or unstylish about the LINE's vision of the city. The rooms adapt to their architectural setting; the austere minimalism of
the LA version
is replaced by something warmer and more lived-in, to suit a location with a bit more history. There'll be travelers who prefer the more conventional luxury hotels, but for a certain sort of DC visitor, the LINE has been a long time coming.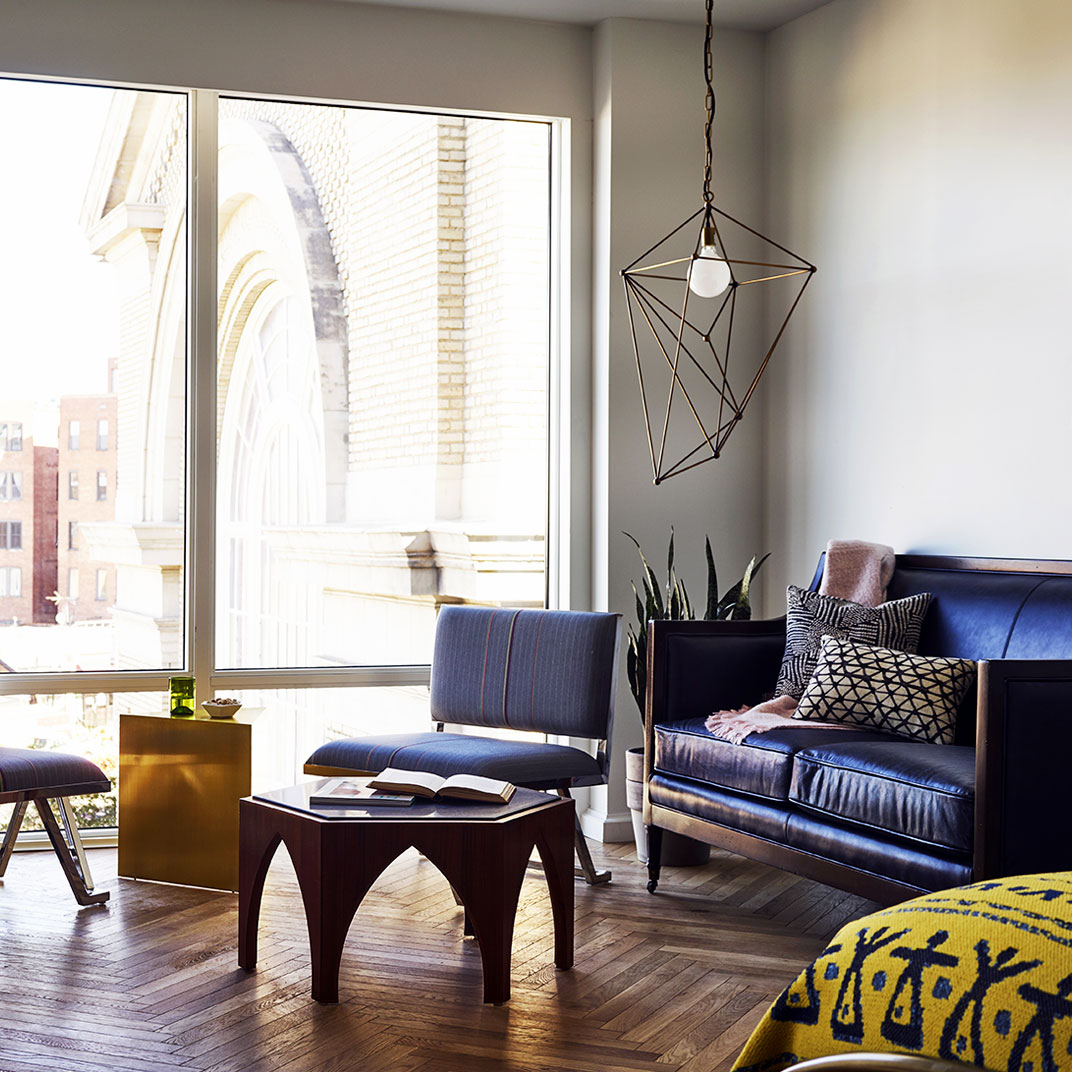 The Line DC
Downtown
This is one of the new breed of boutique hotels that aims to create an atmosphere of approachable sociability, rather than luxe elitism, and while its modernist, industrial architecture may recall the first wave of high-design boutique hotels, its interior decoration is warm and eclectic, and feels more collected than consciously designed. The rooms are stylish, with a touch of mid-century, a hint of art deco, and some warmth added by textures of wood and leather, as well as Oriental-style rugs and conversation-piece furnishings. There's as much emphasis, if not more, on the shared spaces: Mercy Me is a South American–influenced café, restaurant and bar by the team known for local favorites Timber Pizza and Call Your Mother. And alongside this open-plan space is Uncle Tony's Donut Shoppe, which is not at all what it sounds like — it's a record store focusing on new and used vinyl, a first for boutique hotels in D.C., if not the world.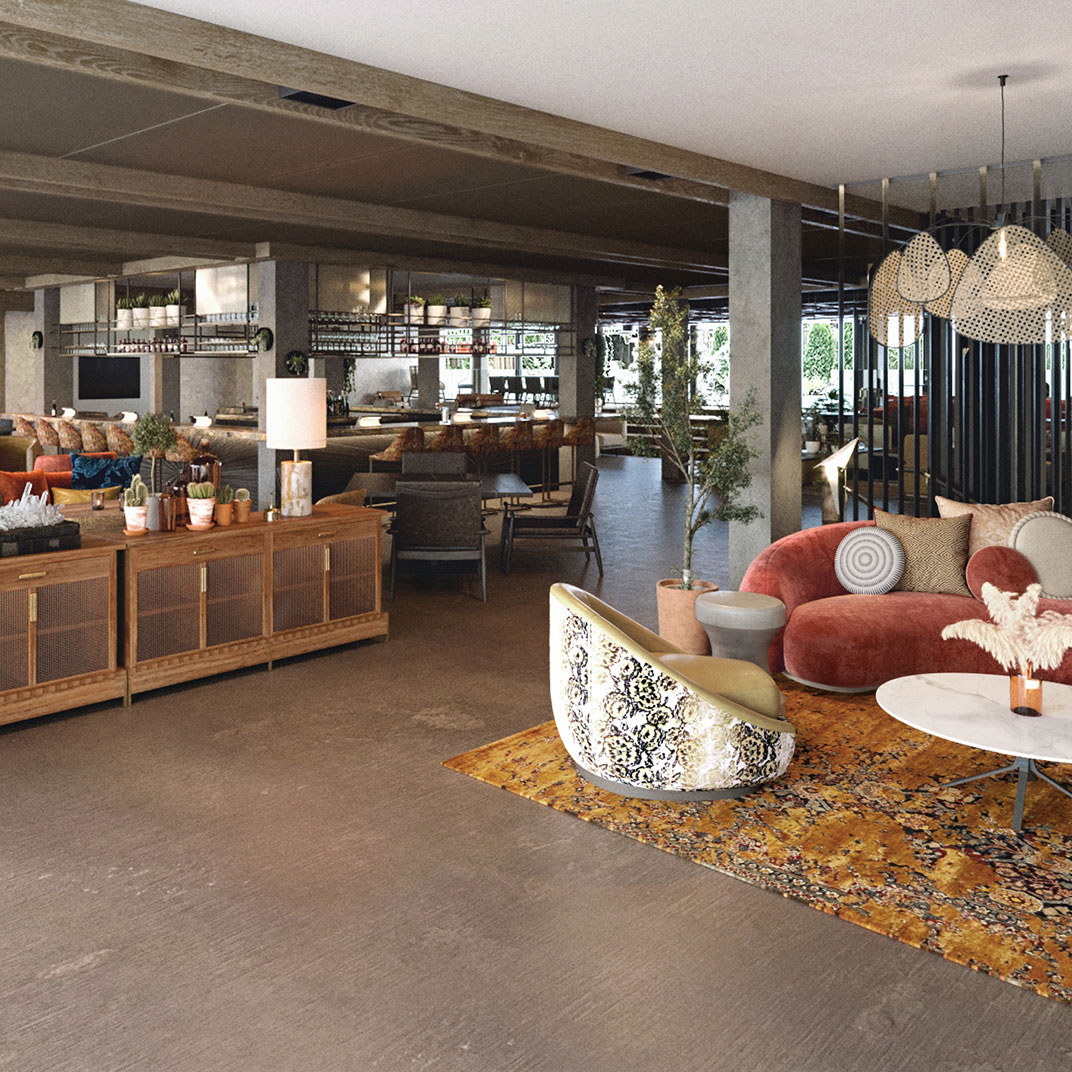 Yours Truly
Dupont Circle

This is the only hotel on Dupont Circle, in a neighborhood better known for dining, nightlife and entertainment than for monuments or institutions, but that's not to say it's isolated. It's surrounded by embassies, and it's a safe bet that quite a few of its guests are international travelers. As such they probably feel more or less at home in the Dupont's contemporary, urbane interiors. Rooms lack for no comfort, and they're not just stylish but functional as well, with full-sized work desks and Eames Management chairs. And there's an ultra-high-end hotel within the hotel: Level Nine is a floor of enormous, lavish suites, served by its own private elevator. The neighborhood certainly isn't short on restaurants, bars and cafés, but the Dupont offers its own very worthy options: modern French restaurant
The Pembroke
, a nod to D.C.'s Francophile roots.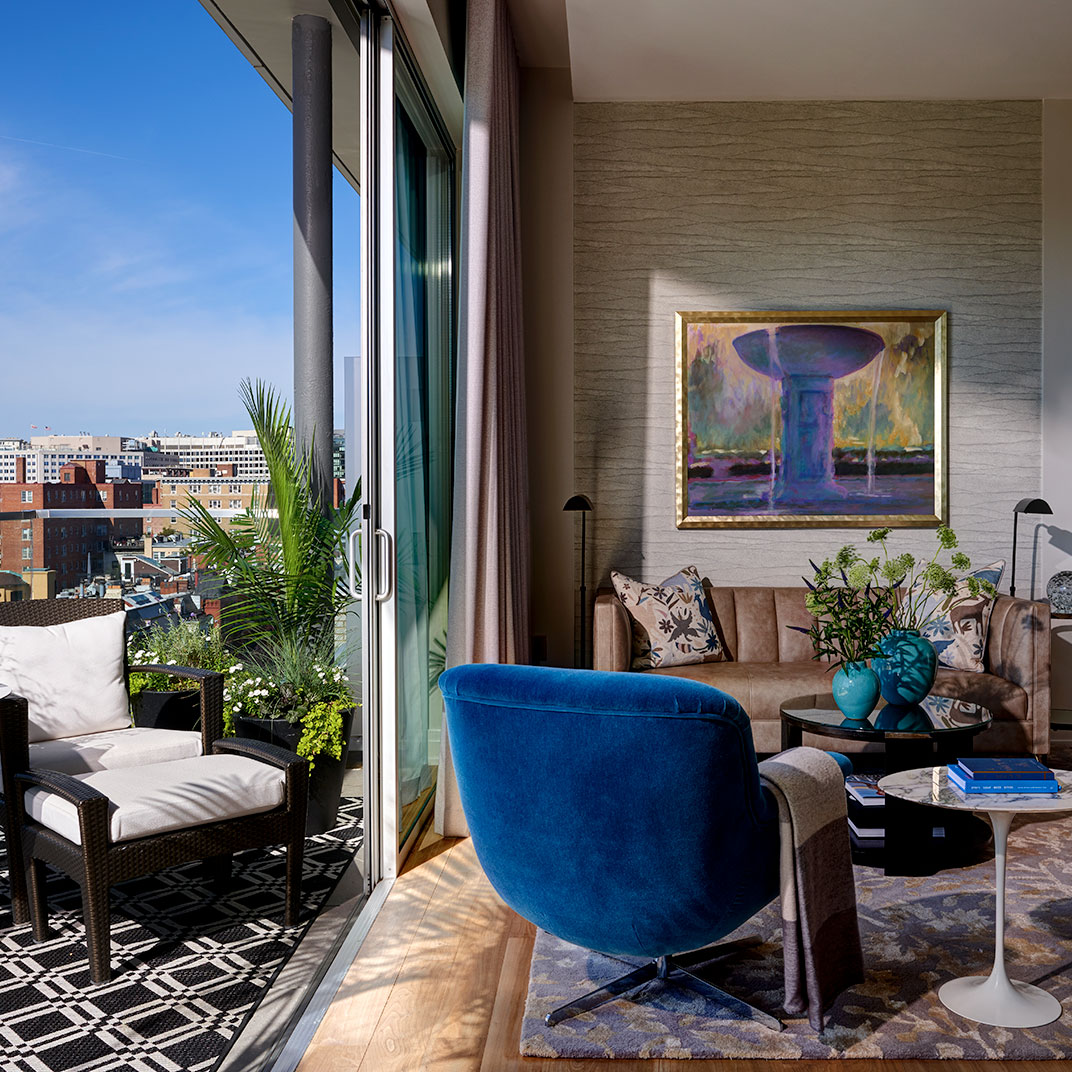 The Dupont Circle Hotel
Downtown
If there's one hospitality brand that's capable of perfectly threading the needle between too-hip boutiques and too-normal business hotels it's got to be Viceroy. It helps that their aesthetic takes liberal inspiration from mid-century modernism, which is a style anyone can love. And it also helps that they've got a keen sense of what comforts are essential, elevating their creations beyond mere eye candy. Viceroy Washington DC makes the most of this bipartisan, across-the-aisle approach — it's luxe enough to tempt luxury-hotel partisans and stylish enough for the boutique crowd as well. The rooms and suites are nothing if not attractive, a contemporary revisioning of mid-century style, and they come with only the luxuries that matter: 400-thread Frette linens, 65-inch flatscreens, and high-end bath products.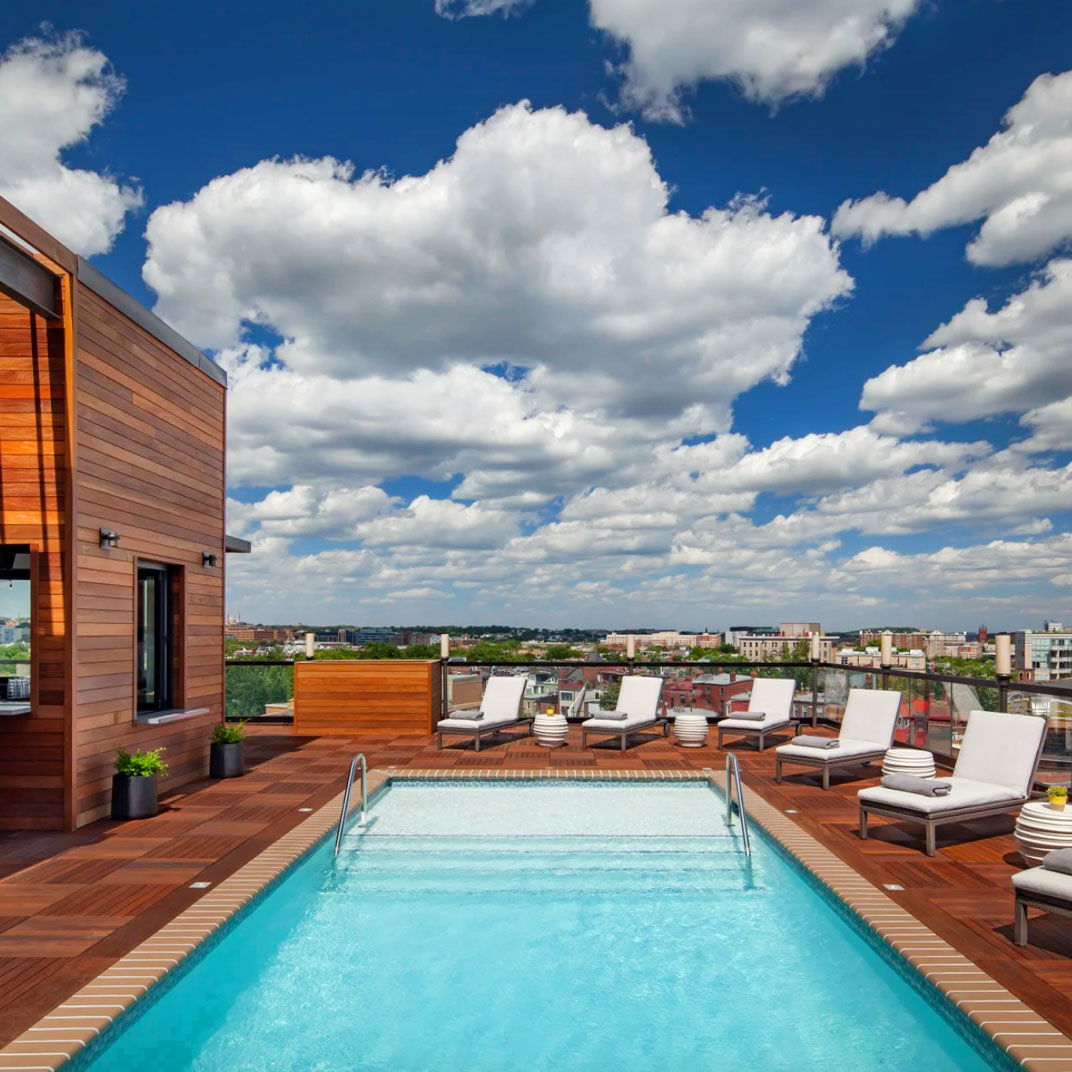 Viceroy Washington, DC
Downtown
Hotel Zena and is a grand feminist gesture, dedicated to celebrating the accomplishments of women at every turn. A pair of female "Warrior Guardians" adorn the exterior, and an enormous pointillist portrait of the late Ruth Bader Ginsberg dominates one of the walls of the lobby lounge. This focus is more than a graphic identity; the hotel's design is by Dawson Design Associates, a female-owned agency, and the artworks don't just depict women; the artists themselves are women as well. And while it is, in a way, a themed hotel, its spaces stand very much on their own — if you were to arrive with no knowledge of the concept, it'd be the stylishness of the design that hit you first.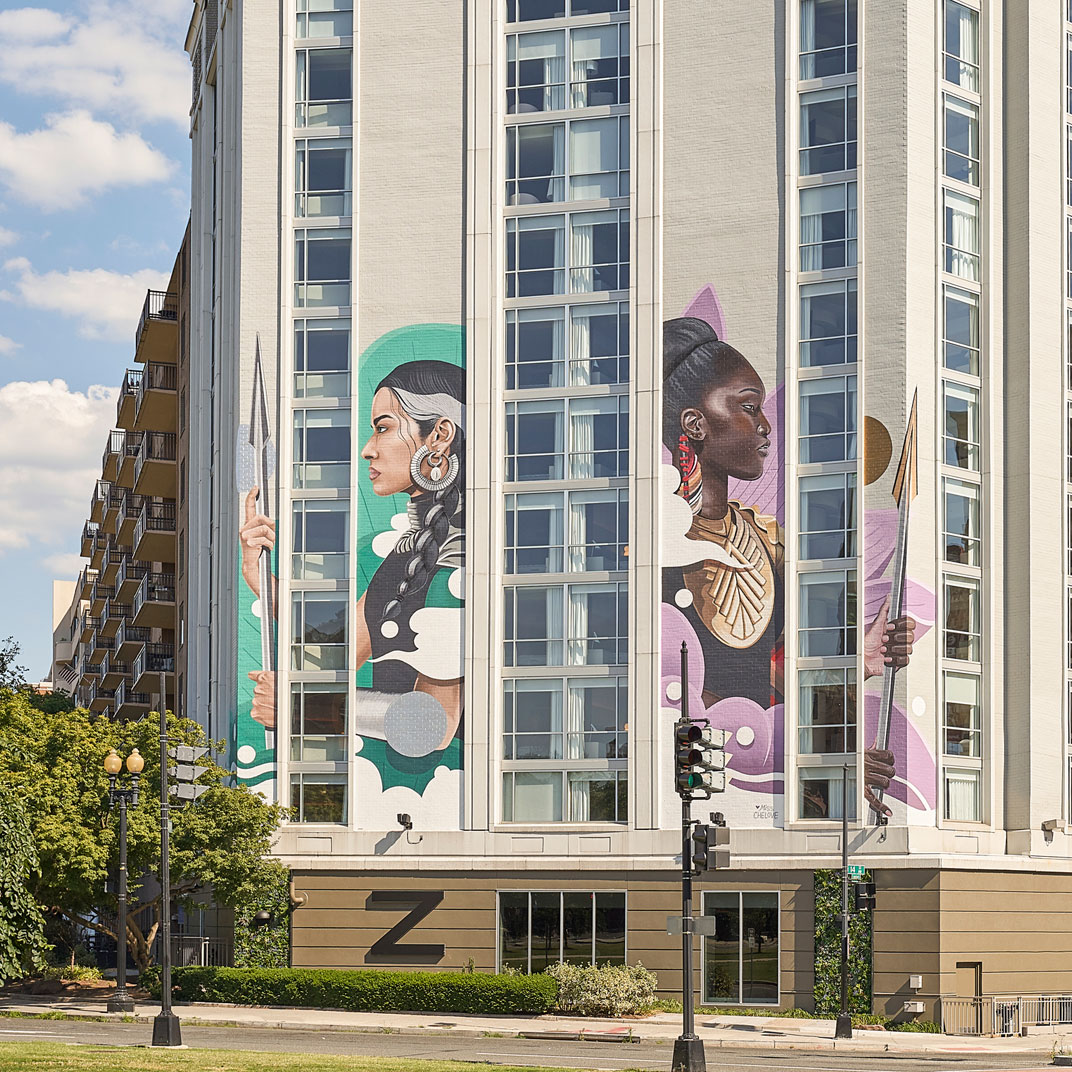 Hotel Zena, a Viceroy Urban Retreat
Georgetown

On the banks of the C&O Canal is this luxury boutique hotel whose 55 rooms, 12 suites, and six townhouses show the influence of modern boutique-hotel hospitality. It's housed in a relatively understated brick building that barely hints at what's inside. The lobby and public spaces lean into D.C.'s French inspiration, sourcing parquet flooring from a French chateau and furnishing the rooms in opulent wood paneling and gem tones. Meanwhile the rooms are more restrained, though no less refined, decorated largely in monochrome but with plenty of ornament — right down to the Hermès leather drawer pulls — and the full slate of contemporary high-end comforts. The hotel's indoor-outdoor pool features a postcard-worthy vista that encompasses the Potomac, the Washington Monument, and Georgetown University.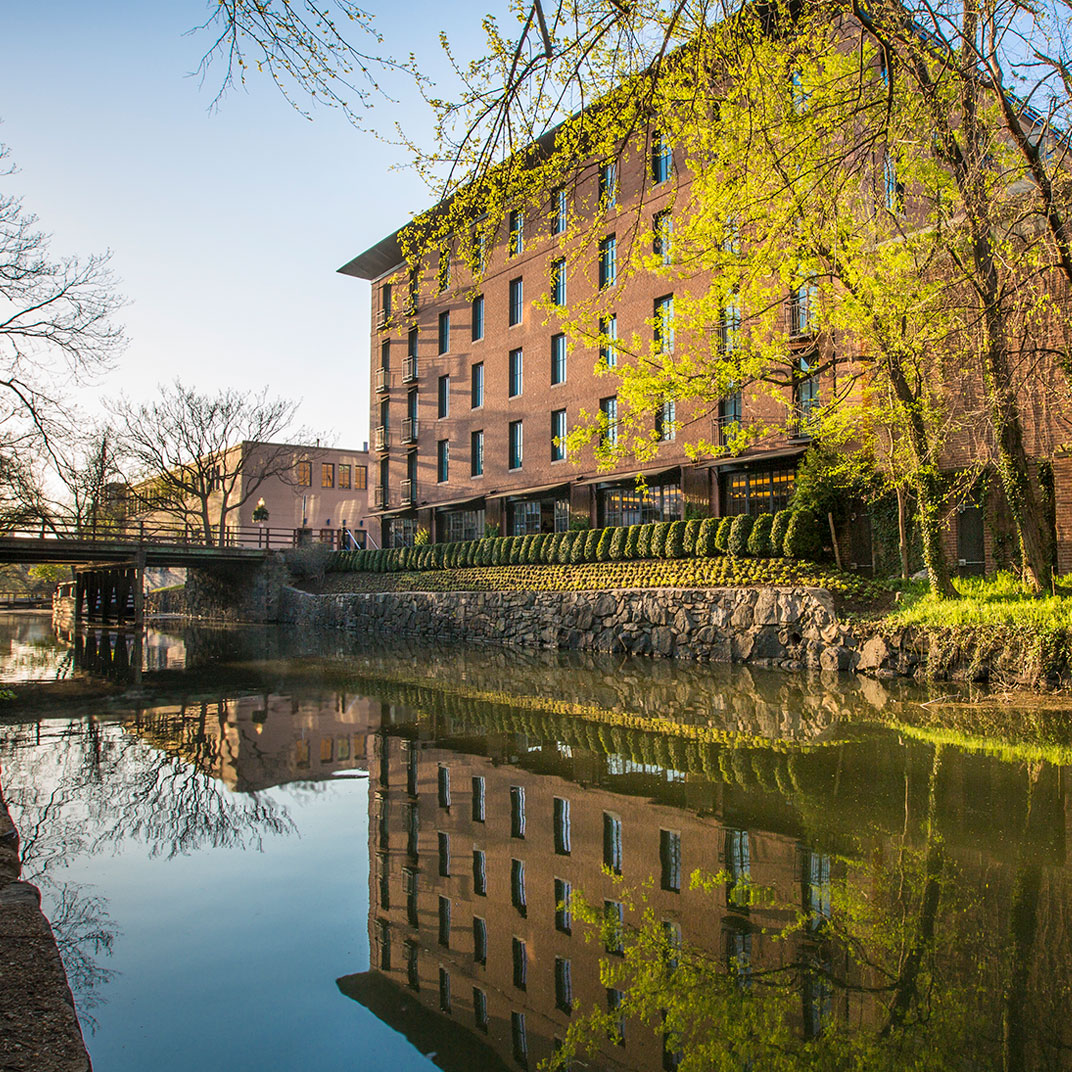 Rosewood Washington DC
Foggy Bottom

Washington D.C.'s first "micro hotel" is the polar opposite of the big luxury hotels that predominate here. With its brick-walled, loft-style rooms — some of them featuring bunk beds — the Hotel Hive is clearly aimed at younger, budget-conscious travelers, and if it doesn't quite pack them as tight as a beehive, it's not far off. The rooms are low-frills, but they're comfortable enough, and the décor is refreshingly modern. There's a rooftop bar and a ground-floor pizza joint, and that's about the extent of the services, but for this audience, in this lively neighborhood, that's more than enough.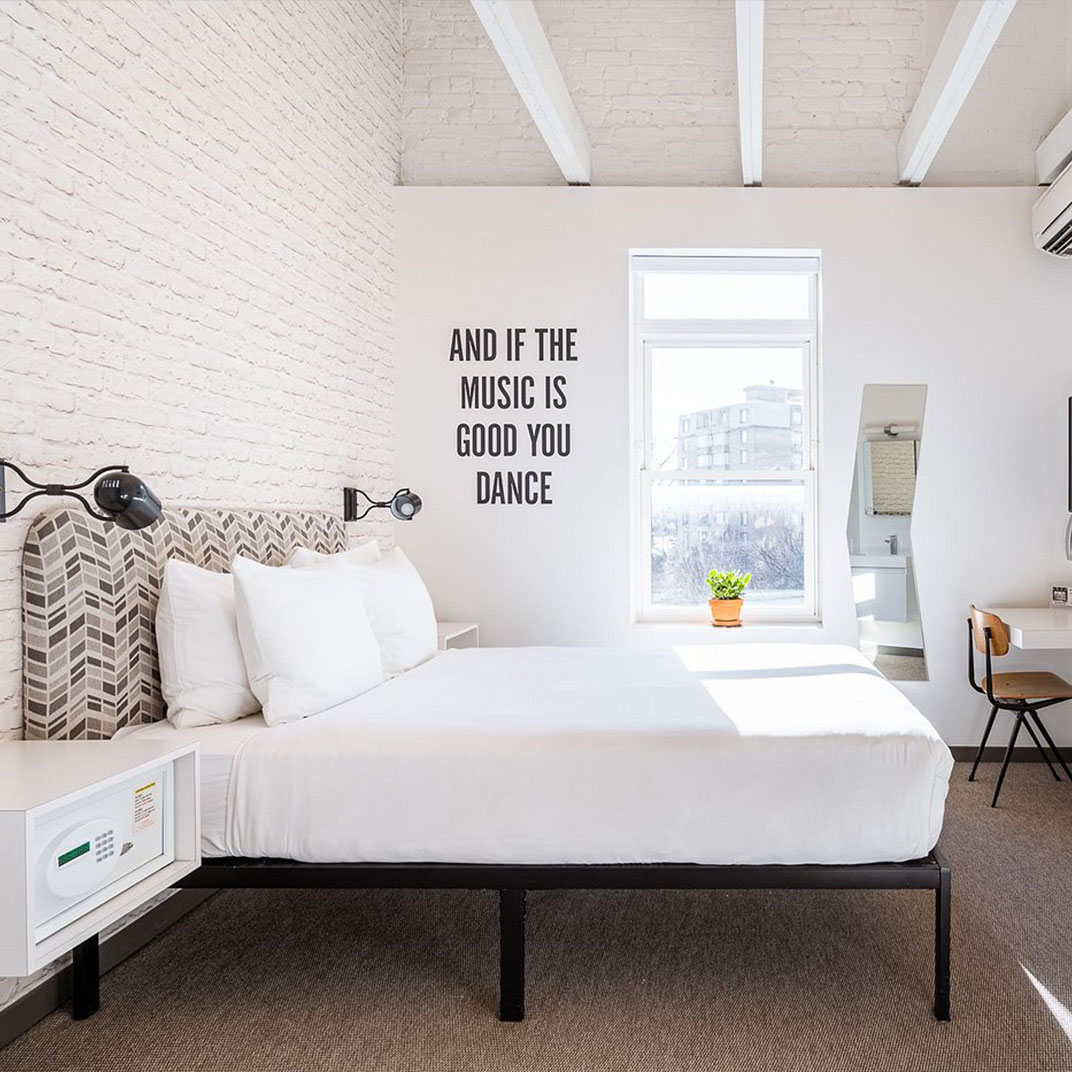 Hotel Hive
Hero image: Rosewood Washington, D.C.