Super Bowl LVII is this Sunday, February 12th to be exact, and while all eyes will be on whether the Kansas City Chiefs or the Philadelphia Eagles take the top prize, we're thinking about game day grub. From burgers to bratwurst, ribs to shrimp, we round up 5 MICHELIN Guide spots that will score a culinary touchdown for your tastebuds.
---
Cherry Street Bar-B-Que (Toronto)
For a taste of Texas outside the Lone Star state, this local Port Lands favorite brings the barbecue traditions of the American south to Hogtown. Pitmaster Lawrence La Pianta displays his years of competition and judging experience with the Kansas City Barbecue Society circuit through a myriad of techniques and flavors including Texas-style brisket to St. Louis-style ribs. And if you plan on stopping by during the weekend, prepare to come early as the meats tend to sell out.
Inspector notes: "Lightly charred wings and snappy, finely spiced sausage links are sleeper hits. Everything is smoked on the patio inside of a redesigned shipping container and saucing is kept to a minimum."

---
Bangers & Lace (Chicago)
Diners here are offered a vast beer menu along with a variety of tasty appetizers, paying homage to this sausage-and-beer haven's name.
Inspector notes: "This is finger food for the most part, as seen in the sweet and savory German-style bratwurst, tucked between slices of brioche and topped with caramelized onions, sauerkraut, and Bavarian mustard. A salt-freckled, crusty pretzel may then be enriched with creamy Welsh rarebit for a sumptuous balance. Smoked Thuringer laced with Swiss cheese and pickled currants is yet another instance of this kitchen's flavor prowess."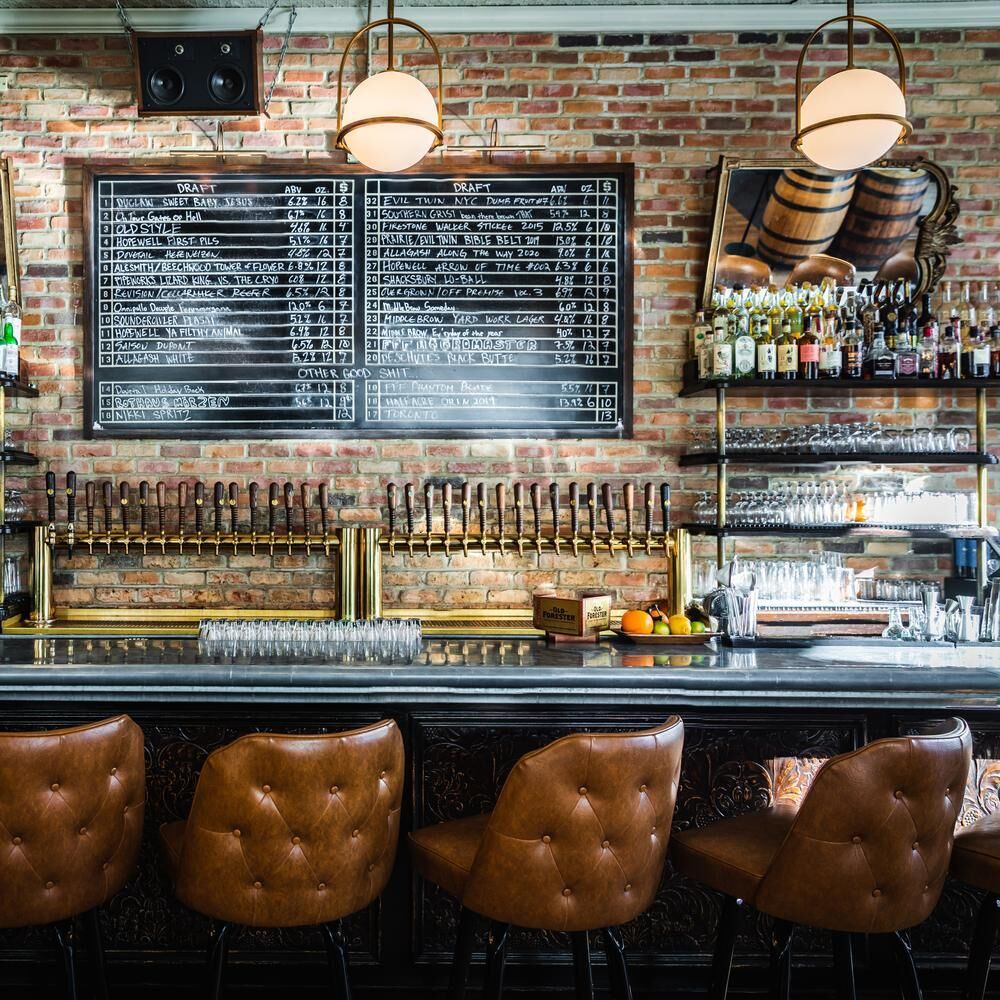 Garrett Sweet/Bangers & Lace
---
---
Pig in a Pickle (Corte Madera)
Despite being located in the suburbs, chef/owner Damon Stainbrook's barbecue is among some of the best you can find in the Bay Area. Meats are humanely raised, hormone-free, and full of flavor thanks to homemade hot sauces and dry rubs. Add a casual and friendly vibe and Pig in a Pickle is a must visit for barbecue enthusiasts.
Inspector notes: "There's really no wrong way to go on their mouthwatering menu. Imagine the likes of melt-in-your-mouth pulled pork; 18-hour smoked brisket; perfectly moist, dry-rubbed ribs; or juicy hotlinks bursting with flavor. Even the mac-and-cheese, a gloopy afterthought at so many other such places, is tended to with care, offering rich flavor and toothsome texture."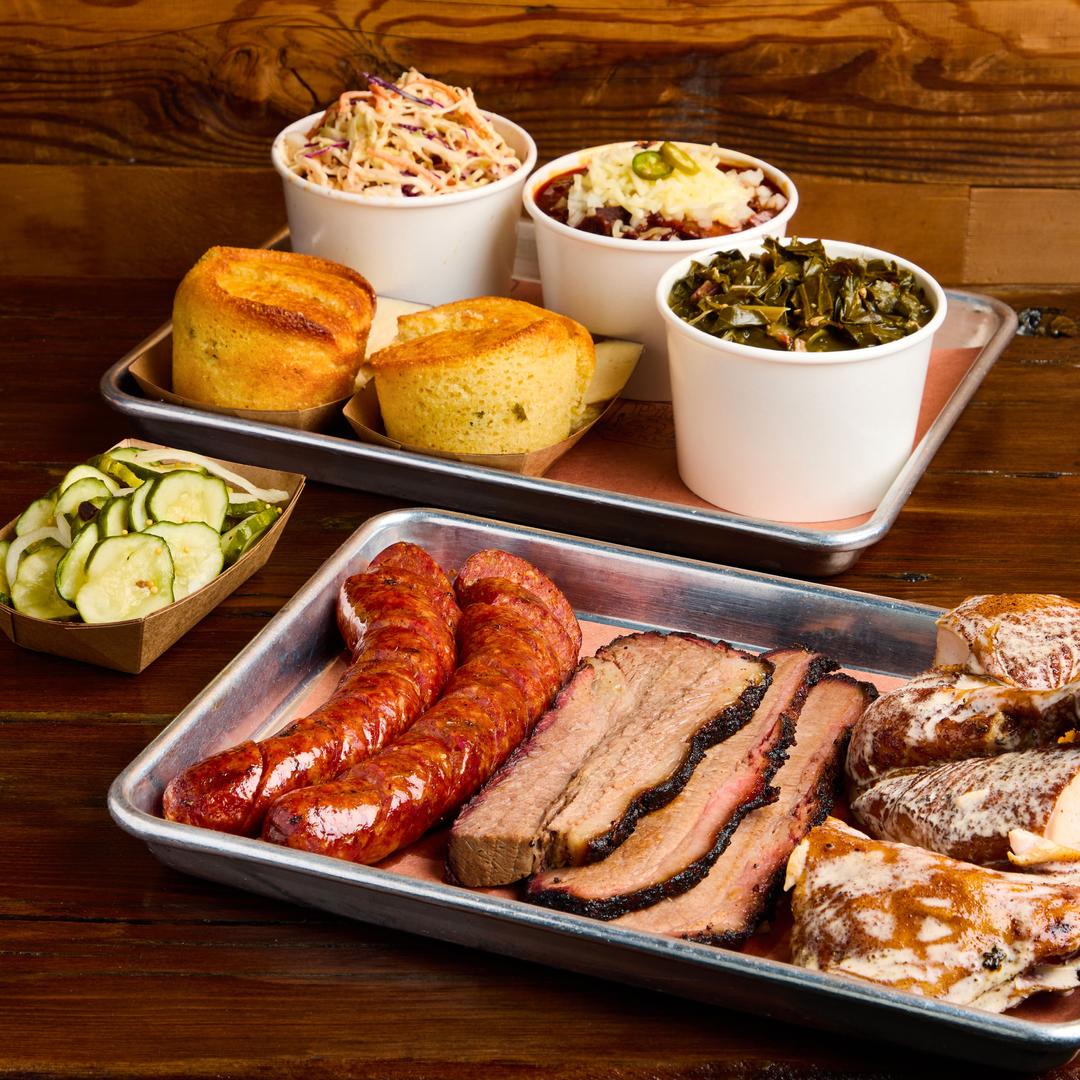 Nader Khouri Photography/Pig in a Pickle
---
The Polite Pig (Orlando)
Think of this Disney Springs spot as an adult's happy place. The waterfront setting enhances the casual, industrial decor while a glassed-in kitchen showcases the forthcoming meal. The only thing left to do is kick back and relax while you wait for the soulful cooking to be delivered to your table.
Inspector notes: "Flavors are nuanced yet balanced in these dishes. Meat reigns supreme on the menu and there's no going wrong with the brisket—sliced thin, black pepper-rubbed and served with sides like creamy potato salad. Beers and cocktails, like the Texas tea, are available on draft."

The Polite Pig
---
Ivy City Smokehouse (Washington D.C.)
This tavern-like restaurant pulls double-duty acting as a daily market and unique seafood smokehouse. Equipped with a large, open-air rooftop, this two-level spot is the perfect spot to enjoy fresh fish and live music.
Inspector notes: "A platter offers a broad sample of artisanal smoked goodies, like Indian candy (a sweet, salty and almost jerk-like smoked salmon); glistening, coral-pink smoked salmon; pepper-smoked salmon embedded with crushed peppercorns; and an impossibly good whitefish salad. Don't miss the chalkboard's daily specials, like tender crab cake so flaky and minimally dressed you'll think you're seaside."
Leading DC - John Rorapaugh/Ivy City Smokehouse
---
Hero image: Lawrence LaPianta/Cherry St. Bar-B-Que
---