Bak Kwa is a traditional Chinese snack of dried sweet barbecued meat that has been enjoyed through the ages. Bak Kwa is especially popular during the Lunar New Year season as its attractive red hue and large, squarish shape evokes auspicious symbolism.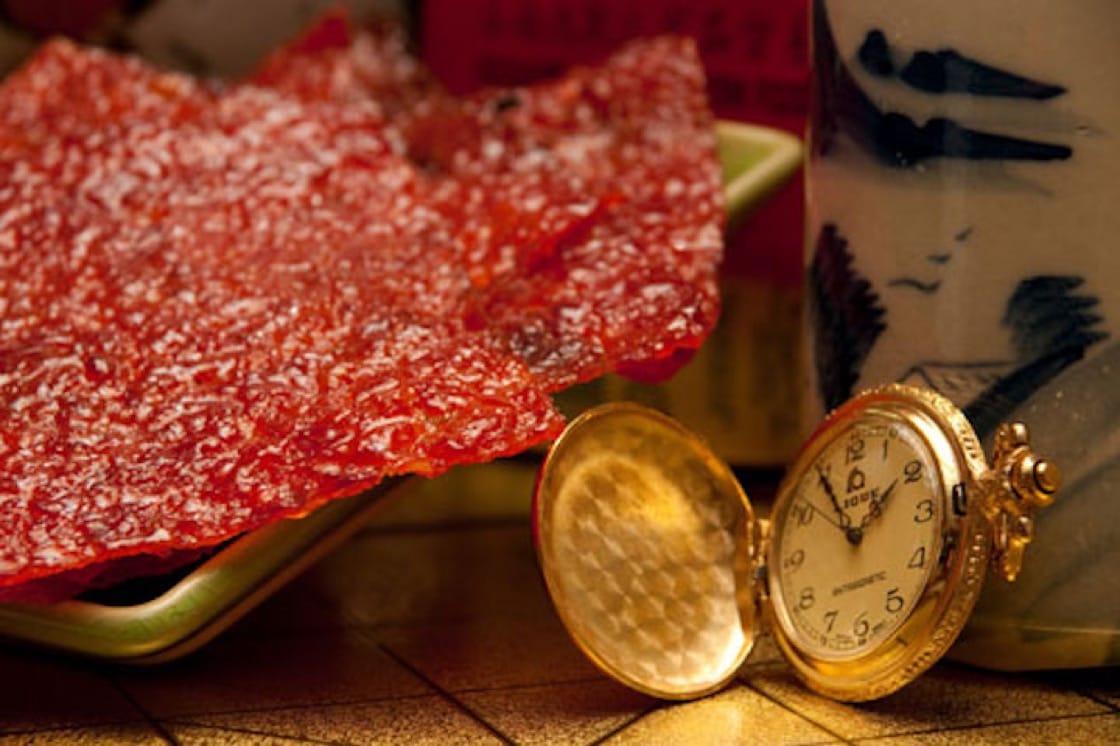 Bak kwa - a timeless tradition
Xi Shi Bak Kwa
's story begins in the 1970s when the brand's would-be founder Mr Koh Hock Bin was a young man working in a Hong Kong dim sum restaurant in Singapore. Whenever the Chinese New Year festive period rolled around, there would be a shortage of manpower. Koh's relationship with bak kwa started right there when the old master chef of the bak kwa store next door, roped the young lad in to help.
The old chef soon discovered the young Koh's affinity for making bak kwa and it was not long before the new apprentice came under the tutelage of the old master. After years of working hard at mastering the traditional recipes and techniques, Mr Koh established Xi Shi Rou Gan under the company name Cecilia Minced & Dried Pork Food Trading in 1985, and thus began his family-run business of making bak kwa.

Having grasped the traditional bak kwa recipe from his master, Mr Koh ventured further, experimenting with new and unconventional flavours. Today, Xi Shi produces bak kwa with interesting ingredients like homemade monascus rice wine. Hand-sliced pork is marinated in this wine, fermented from red yeast rice, which is purported to contain a type of medicinal fungus that helps reduce cholesterol.
Xi Shi's Chicken Seaweed Sesame Bak Kwa gets its extra umami kick from roasted sesame and Japanese seaweed, while the addition of organic mushrooms to the chicken as well as the pork bak kwa also plays well to the meaty goodness of the snack while lowering the amount of fat and cholesterol.

More intriguingly, Xi Shi also makes Duck Bak Kwa using hand-sliced duck breast marinated with an aromatic blend of herbs.

This year, Xi Shi is also launching its Spicy Sweet Heart Bak Kwa which is marinated in a special mixture of quality herbs and chilli oil, hand-made into the shape of a heart, in time for Valentine's Day and Chinese New Year.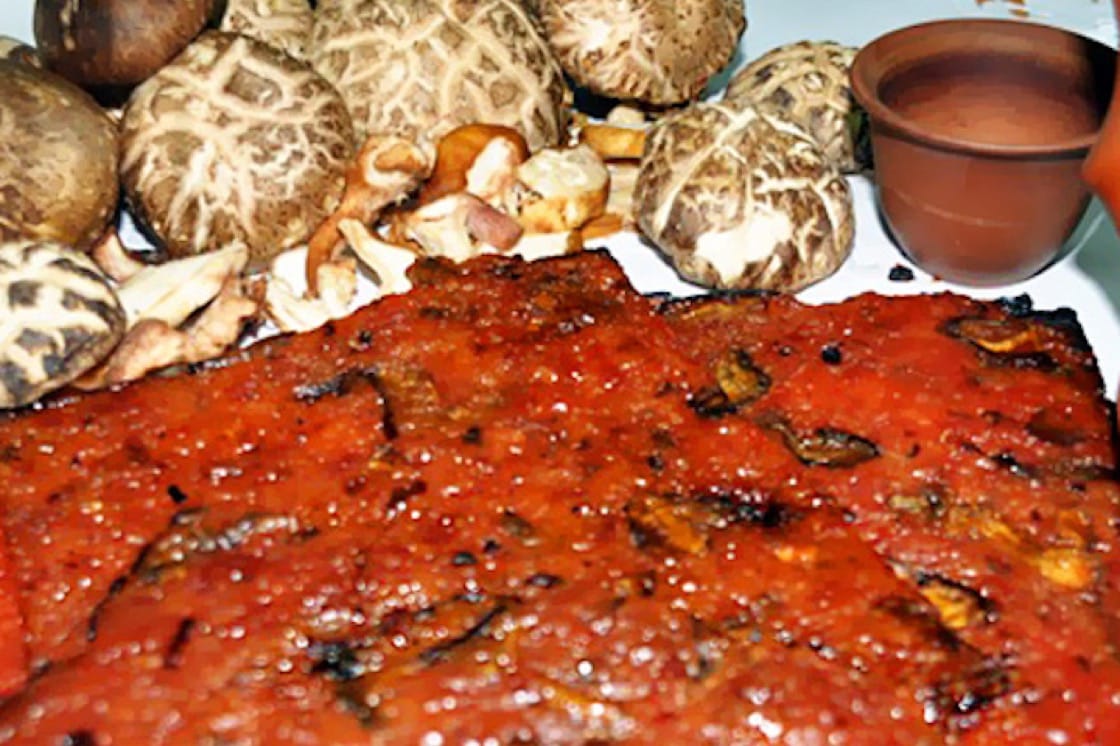 Xi Shi's unusual bak kwa creations incorporate ingredients like organic mushrooms, red yeast rice wine and duck meat.
Despite industry pressures to modernize and switch to more efficient mechanized cooking methods, Xi Shi still holds on to the traditional way of making their bak kwa in a humble charcoal smokehouse in Woodlands. However, Xi Shi has embraced technology when it comes to making their products easily accessible and available for purchase online, bringing the best of tradition and innovation together.
---
Xi Shi Bak Kwa
Cecilia Minced & Dried Pork Food Trading
Blk 15, Woodlands Loop, #02-37, Singapore 738322

Tel: 6756 6896
Email: contact@xishibakkwa.com
To order, visit Xi Shi's online shop here.