Gregoire Michot is a Korean-French chef who grew up and trained at world-class French restaurants in Paris. Jeon Jio was born in Korea and learned French and European cuisine at home and abroad in the UK. Together they opened L'Impasse 81, a French bistro specializing in the art of house-made charcuterie. While popular with French people, charcuterie can be hard to come by in Seoul, so this is the place to discover various hams and sausages, saucisson and pâtés.
When Chef Jeon Jio returned to Korea from London, he met Chef Gregoire Michot, who was then running a dessert shop in Itaewon district. The two chefs had opposing orientations and personalities, but they were quickly attracted to each other like the poles of the magnets.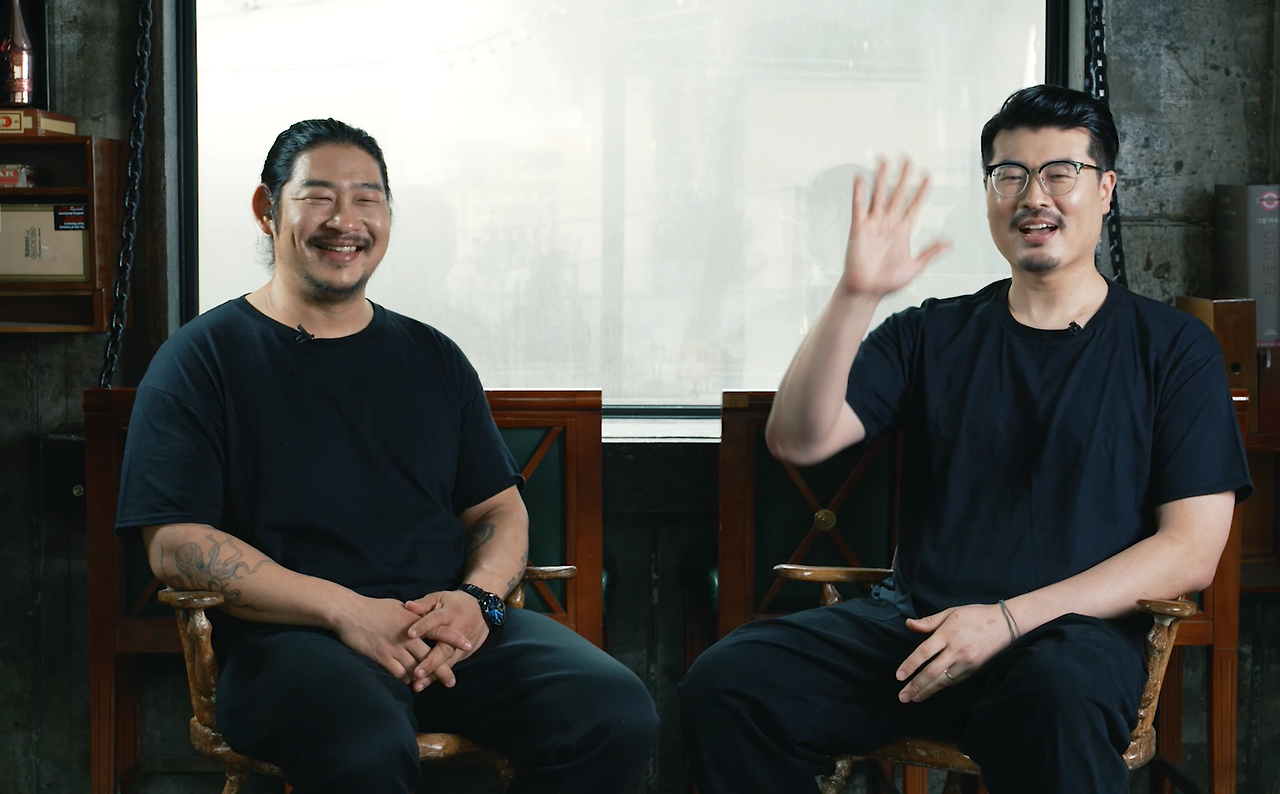 "Jio is my best friend, my partner. But when I first met him, I wondered: would we ever become close? I'm calm and relaxed whereas Jio is extremely energetic," Michot recalls.

Jio remembers, "From the moment I met Greg, I was certain we'd hit it off since we share a passion for French cuisine. I think we still get along now because we share that same passion!"

They collaborated on restaurant renewal and pop-up projects while dreaming of becoming the coolest chef-duo in Seoul. The opportunity came in 2015 to set up their own French bistro for good food and drink in a cozy atmosphere, and L'Impasse 81 was born, showcasing authentic charcuterie.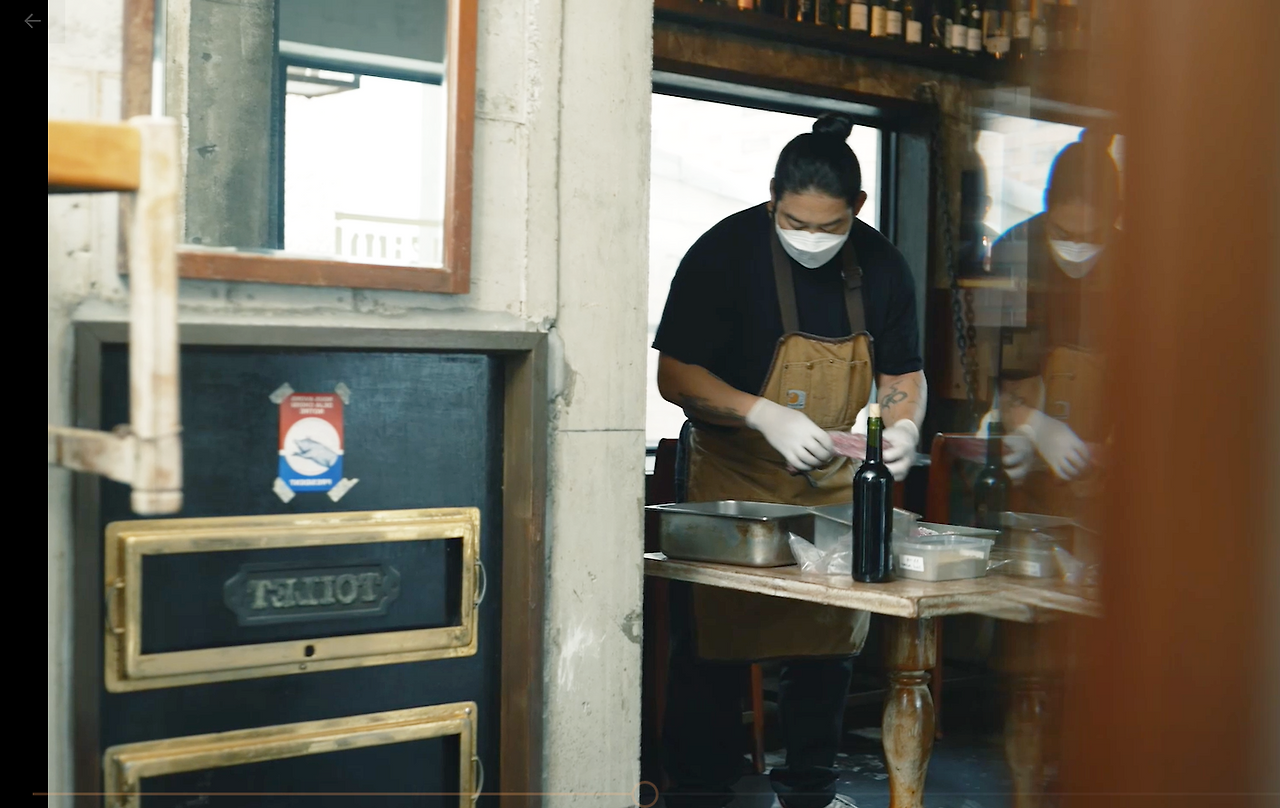 "We want to show our guests a simple, authentic taste as if they're in the alleys of Paris or a small town in France," the two chefs opine in unison.

Their different perspectives contribute to make L'Impasse 81's cuisine richer and more interesting. "When I first met Jio, I had difficulties understanding his perspective on food. When I approach food, I always concentrate on the origin of the ingredient. In other words, I think it's important to know how to faithfully implement the original taste," Michot describes

Michot puts the originality of food first as he finds it contains an unchanging cultural identity and tradition. Regardless of region and age, the authentic taste that comes with a clear origin gives people joy.

Meanwhile, Jio explains that creativity and individuality are important for food. "My priority has always been uniqueness. I constantly think to myself, how can our dishes stand out among numerous other dishes? The fundamentals come later. Every food has a recipe. All chefs around the world are making dishes that express their individuality even though they follow the same recipe. Taste, after all, is what chefs do with their own personalities."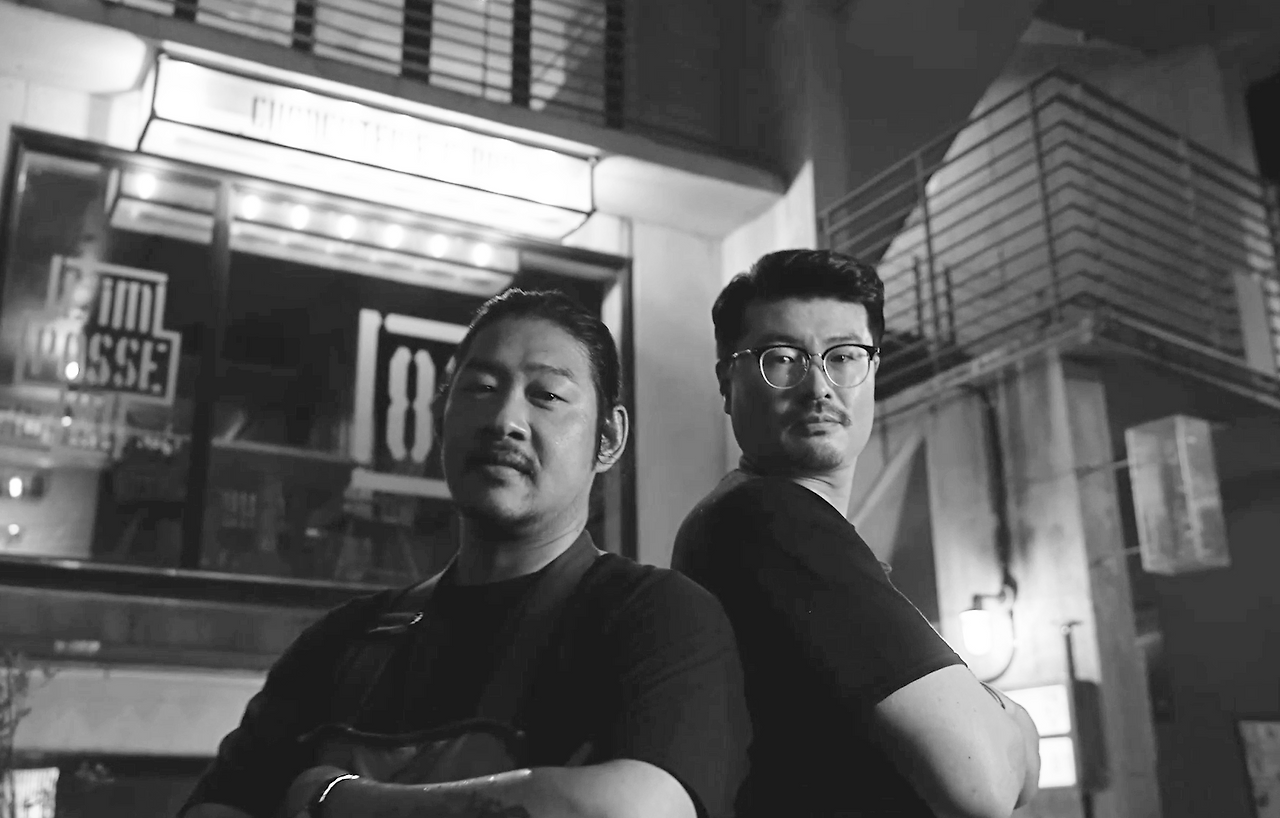 "You will never miss a single piece of the puzzle if you approach one dish with two different perspectives. That's how we work," Michot says. The charcuterie plate of L'Impasse 81 clearly shows the result of their approach.
Charcuterie Plate of L'Impasse 81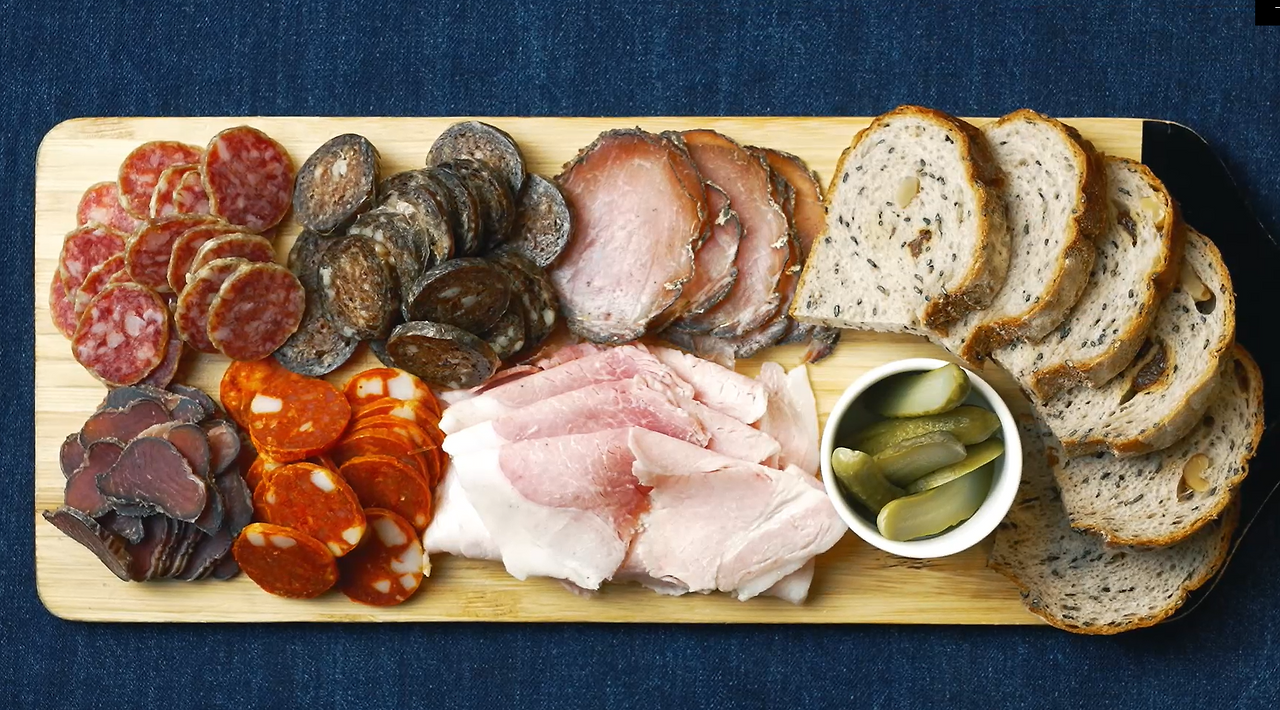 Jambon de Paris (Jambon Blanc): A French style wet cured ham, made from fresh rear leg of pork. It is soft and moist.
Saucisson sec: A French dried sausage. Here, chefs add black pepper to spice up the flavor.
Lonzo and lonzino: Air-cured pork tenderloin and sirloin. This style of meat preparation goes well with wine.
Chorizo: A representative dried sausage of Spain. The iconic taste comes from Spanish smoked paprika.
Salami: It is made in an Italian style using pork and beer, and has a deep flavor.
Dried duck breast: The recipe changes constantly. The meat is moderately salted and dried immediately, and it seeks various flavors from spices and smoke.
Garlic saucisson and fennel saucisson: It's a French dry-cured sausage, and it's a great combination of smoked flavor with garlic or fennel.
Duck rillettes: Prepared by combining duck confit with pork oil, shallots and various spices. You can spread rillettes like butter on bread.
Country pâté: The most basic pâté is a classic cold dish where ground pork meat, liver vegetables and spices are prepared in a terrine mold, roasted then cooled.
Pig head pâté: It is similar to Korean pyeonyuk, but with a softer texture.


The daily charcuterie board contains six of the various varieties mentioned above. Michot wanted to adhere to the traditionality of charcuterie, and Jio wanted to create a unique one – one that diners can only find at L'Impasse.

"We spent a lot of sleepless nights to harmonize two opinions and convey it in one plate." Jio says.
"I am satisfied. I can even say I have lovely memories spending all those sleepless nights working. Every single piece of cold cut holds a special memory. To create the best charcuterie, we relied on each other, and this is the final product of all those moments!" Michot adds.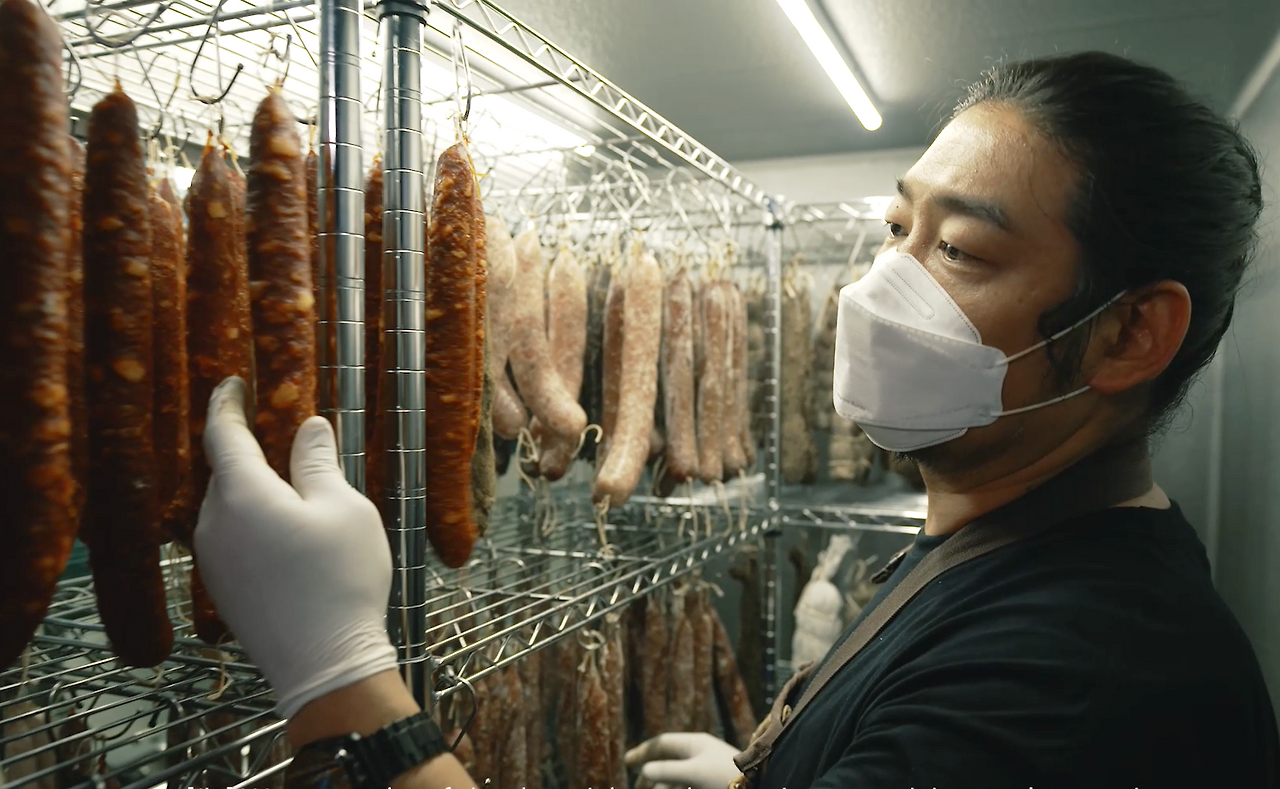 Jio and Michot profess to cooling off long days with cold beer. "We always start with a bottle each. The perfect combination of a bite of our charcuterie and the refreshing taste of TERRA is just irresistible. I find myself finishing one bottle in the blink of an eye!" Jio declares.

Each charcuterie differs in the ingredients, processing method and time needed; but all have something in common in that those are all made with the chefs' heart. Here, TERRA beer adds a refreshing taste to the rich flavor of their charcuterie board. Made with Australian malt grown in a clean and unpolluted environment, TERRA contains 100 percent real carbonation that occurs naturally in the fermentation process. Its distinctive green glass bottles feature a signature tornado-shaped bipedal pattern on the bottles' shoulder to visually highlight the refreshing taste and clean finish of its the lager beers.

Through this collaboration, the two chefs propose a beef beer stew recipe that can be easily prepared at home using TERRA beer.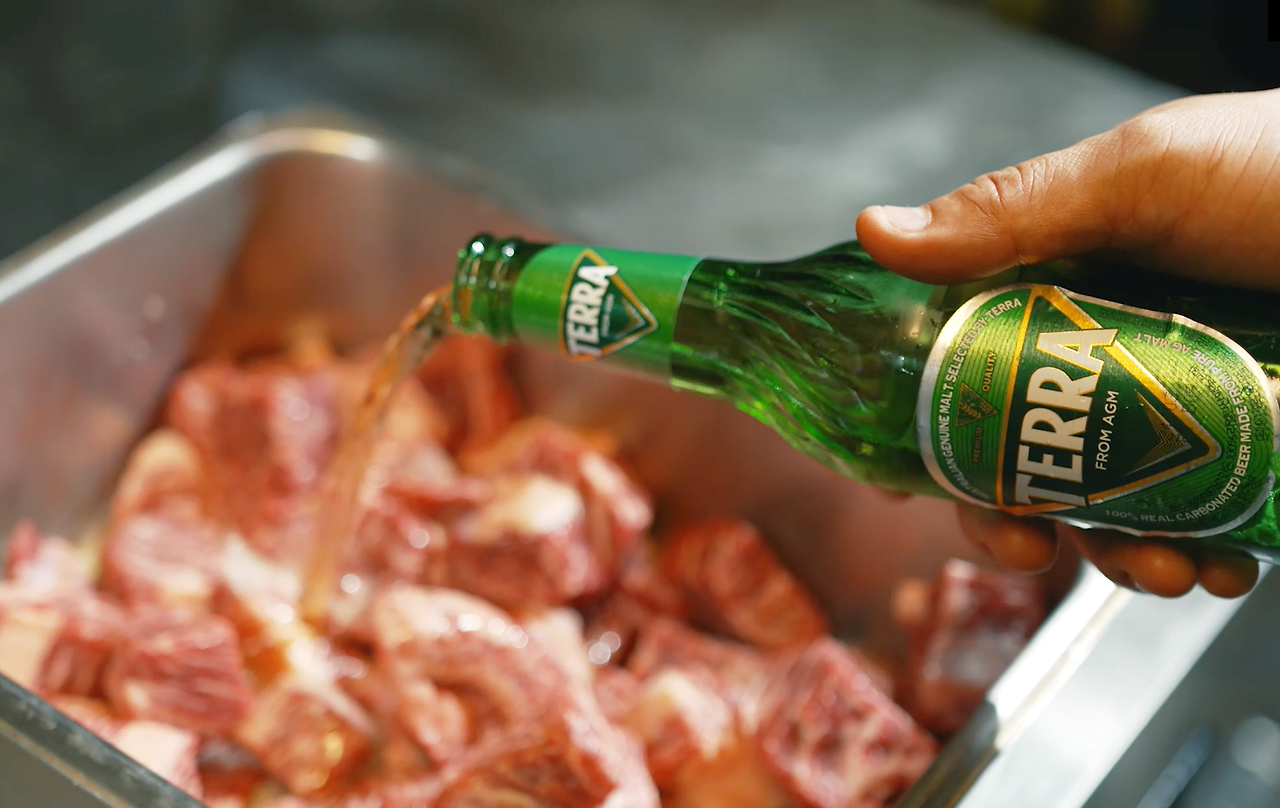 TERRA x L'Impasse 81's Beef Beer Stew Recipe
500g beef for stewing
500–600ml TERRA Beer
1 carrot, cut into large chunks
2 onions, sliced
500ml beef stock
100g gingerbread
Bouquet garni (bay leaves and parsley)
Cooking oil

Salt and pepper, to taste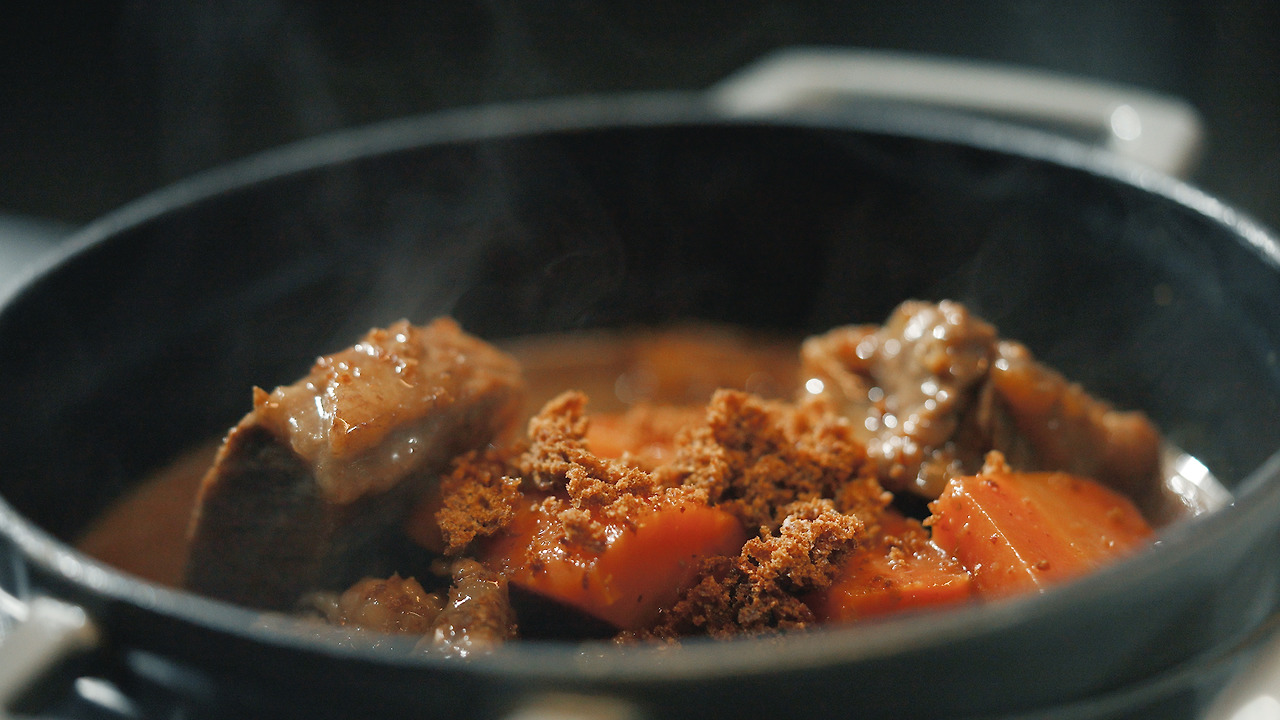 Method
1. Cut 500g of beef into easy-to-eat chunks, pour 500-600ml of TERRA beer and leave to marinade for about a day.
2. Remove the beef from the marinade and season with salt and pepper.
3. In a frying pan with a small amount of oil, sear the beef chunks till browned for more flavor, and move it to a cast iron pot.
4. Pour the remaining beer marinade into your frying pan to deglaze it.
5. Into the cast iron pot, add carrots and onions, deglazed marinade, beef stock, bouquet garni and gingerbread, and bring to boil together. Thereafter simmer until beef is tender and sauce is reduced.

This article was originally written in Korean by Julia Lee and sub-edited in English by June Lee.
This article is sponsored by TERRA.

TERRA, the PURE lager, is a beer that has everything about it differentiated from ingredients to manufacturing technology and packaging. TERRA represents the Zeitgeistof South Korea andmeets the needs of its consumers in the era ofultra-fine particles. After scouring the globe after the cleanest possible malt, the company adopted the clean malt from Australia, a country with the world's top air quality. The beer has boosted the unique refreshment of lager by carrying only the powerful real carbonic acid that is naturally generated during the fermentation process. In visualizing the two key concepts, the product has adopted the green bottle as the first South Korean regular beer and adds the signature pattern of a tornado on its shoulders. 100% pure malt, 100% real carbonated beer TERRA, is South Korea's representative beer that bringing a refreshing taste and clean finish that hits you in the spot.

http://www.hitejinro.com/
This post is brought to you in partnership with Terra