Taean Country in Chungcheongnam-do in the mid-west coastal region of South Korea is known for its clear seas, unpolluted soils, coastal flora, tidal flats, beautiful coastline and pristine white sand. But a taste of this coastal life is not out of reach for Seoullites who can simply venture to Seocho-gu in the city for a meal one MICHELIN star restaurant Table For Four. At the cozy restaurant, there is always a feast of seasonal ingredients from Taean, spun into delicate dishes that transport the diner from the busy city to the seaside. The chef Kim Sung-woon hails from Taean, and his sophisticated but warm culinary style is designed to welcome diners right into his home. Table For Four received its first MICHELIN star in the MICHELIN Guide Seoul 2018 and has retained it ever since. We chat with the amiable chef who shares with us his cooking philosophy over the season's best dish of jjukkumi gui, or grilled webfoot octopus.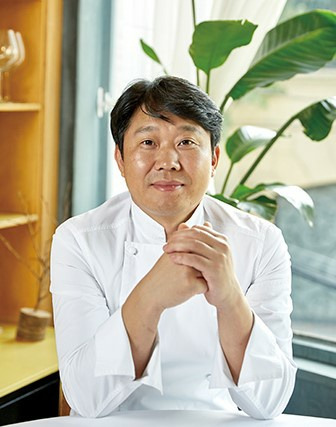 How did you fall in love with cooking?
About three years after I started working at a restaurant, I became hungry to learn more and started having bigger dreams. At that time, I was learning how to cook in the kitchen of a now-defunct fine dining restaurant in Seoul called Palais de Gaumont, and I fell in love with not just cooking, but also the whole restaurant business—the ambience, service, food, great ingredients, the nice kitchen, wine—everything that would come together to complete someone's meal. With this big dream in mind, I wanted to do more things in the restaurant and also fell deeper in love with cooking.


Who is your role model?
I have been inspired and influenced by countless people but if I have to name one it would be chef Thomas Keller of the French Laundry, who has influenced my cooking and attitude a lot. As a young culinary student, I was deeply impressed by his work. When I first read his book, it felt like a new world opening up. There were so many things I realized that I didn't know and I wanted to study and learn more. Chef Thomas Keller's philosophy and cooking style are still a source of inspiration for me.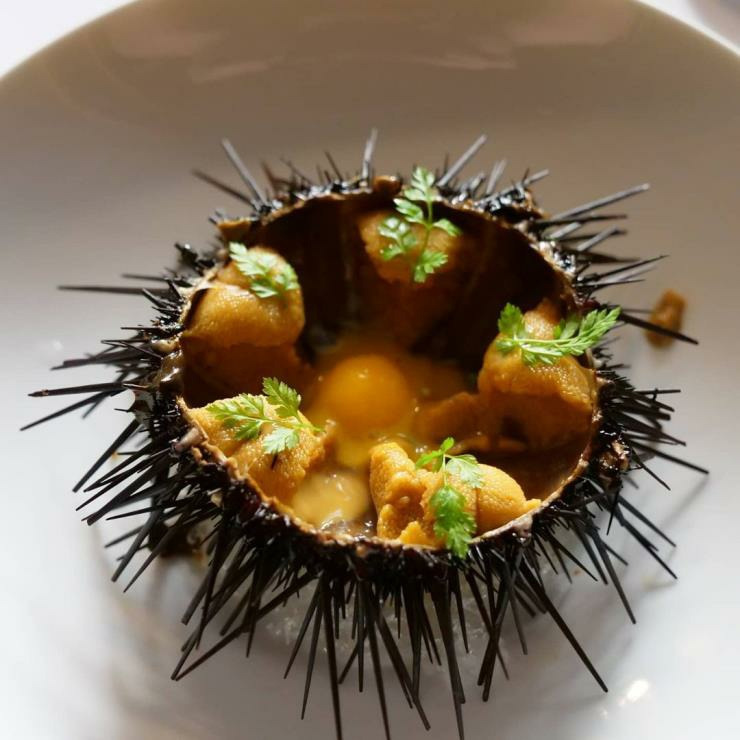 Sea Urchin dish of Table for Four
What is your favorite ingredient to work with?
Since my hometown is Taean, I am familiar with seafood and enjoy using it the most. Taean is a coastal area with lots of mudflats, so each season brings different kinds of seafood, but all equally abundant. In summer, the thing you cannot miss are sea urchins. Sea urchin season only lasts three months from July to September. Open up the hard shell cautiously, add just the lightest chef's touch and put it on the plate to make a great dish that showcases the season's best from Taean.


Is there a special meaning in the name of this restaurant?
In Korean, Table For Four literally means 'a dining table for close relationships'. The number four also represents the members of my family. I wanted the name of the restaurant to exude the warmth and welcome of a family that sits around the table to enjoy a meal together.
At first, our restaurant had four tables, but now there are six tables. The restaurant is quite spacious, but each table still feels private and cozy, to invoke the feeling like you're invited to my home in Taean. Since my cuisine is about showcasing local Taean food, I focus on introducing the produce of my hometown. The goal is to take our guests on a gourmet trip to Taean by showcasing and explaining how these ingredients are harvested and prepared at the restaurant.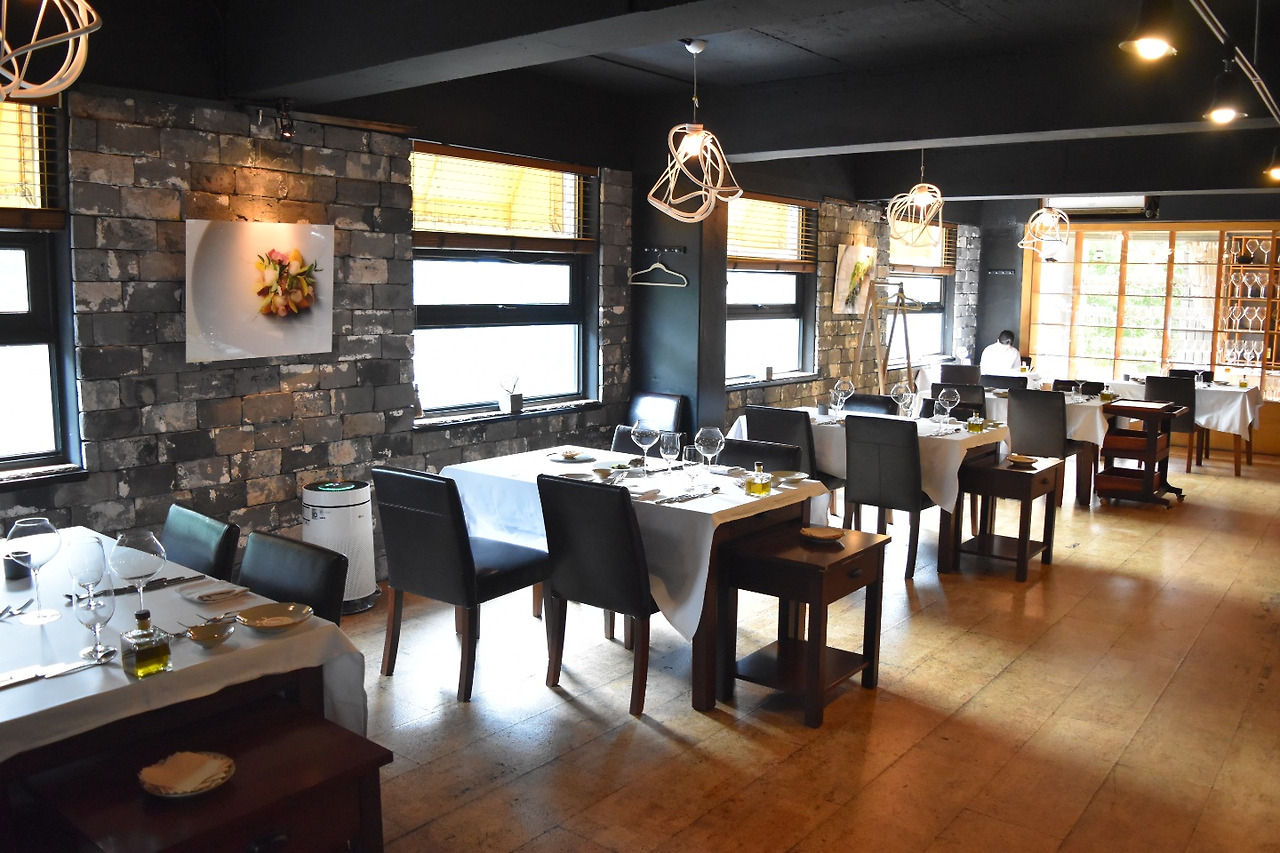 Dining Hall of Table for Four
What is your culinary philosophy?
I grew up learning about produce from my parents who are in the farming business, and I still consider myself half a farmer. We grow and harvest a variety of crops in Taean, including butternut squash that we love using in our restaurant. Now, we run a little farm where we grow special vegetables and herbs exclusively for our guests. The beginning of cooking starts not in the restaurant kitchen, but when you plow the ground and sow the seeds.
This is a common thinking among most chefs, but I do also strongly believe that the most important thing in cooking is fresh ingredients. It is the chef's duty to source amazing ingredients from all over the country and handle them safely and properly to make something delicious for the table.


What is Taean like?

Taean, my hometown, is so beautiful that all areas are tourist areas. There are various agricultural products as well as marine products because of the pristine land and its proximity to the sea. Plenty of clean mudflats means that seaweed and shellfish are abundant. It is difficult to list all the seafood that Taean is famous for because there are so many: shrimp, octopus, webfoot octopus, bird clams, oysters... it seems like every month is a festival for particular seasonal seafood. When the season for webfoot octopus ends is when sea urchin season begins and so on and so forth all year round with all sorts of seafood.


Oyster from Taean
So, what is in season now?
In March, just before the spawning season from April to May, the head of the webfoot octopus is full of eggs, which turn white when cooked because those eggs are mainly protein. Webfoot octopus eggs are rich in nutrients such as glycogen, which makes them really savory and delicious. In the past, when rice was scarce, it was cooked and eaten like rice.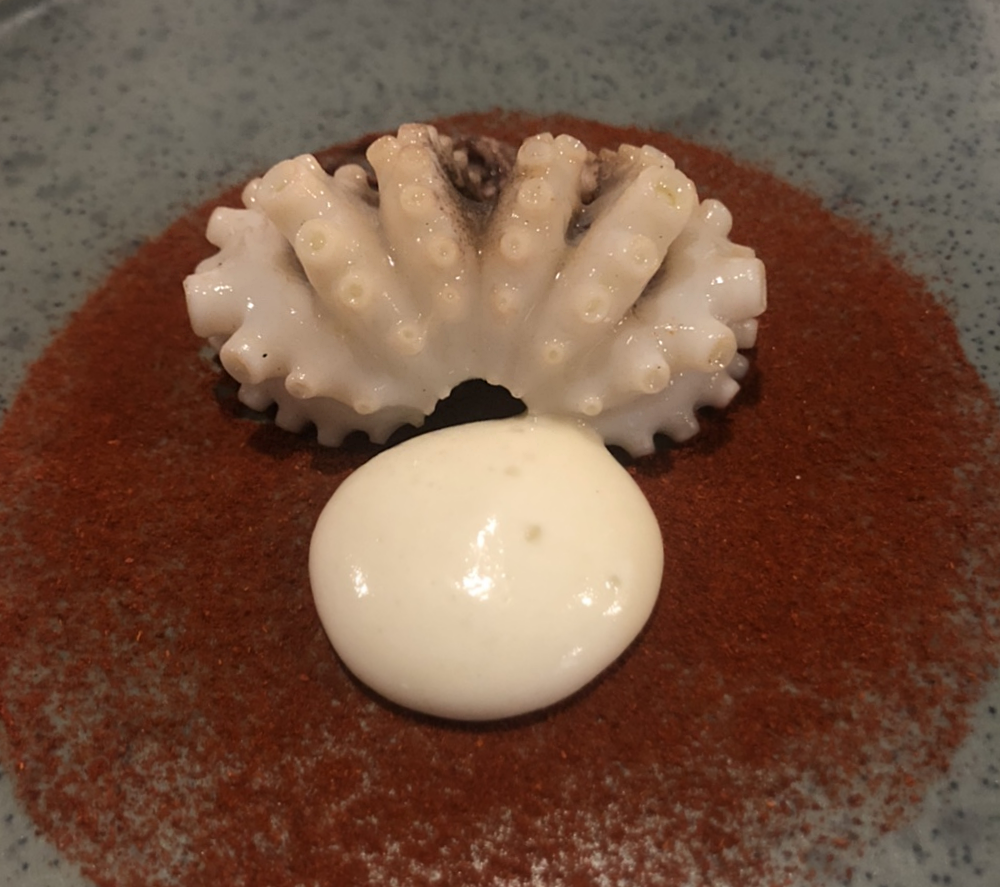 Jjukkumi gui, or grilled webfoot octopus
Taean webfoot octopus in season now. We wash them thoroughly and blanch them in hot water before cooking it lightly on charcoal to add a subtle charred flavor. We also remove the eggs with a knife and blanch them slightly in boiling water. This causes the eggs to bloom like a white flower. We then dip the eggs in a sauce made from octopus ink and plate it with the grilled webfoot octopus to finish.
When I was young, webfoot octopus was a cheap ingredient. We could eat it often because it was so easily accessible and affordable. When the spring farming season begins, people living in the rural areas get too busy for proper meals and instead, eat several small meals while working on the farms. I still remember tucking into webfoot octopus stew and grilled octopus while working hard on farms.


What is the most challenging part of being a chef?

Being a chef, you need to know and appreciate the importance of food ingredients. If you understand the power of the ingredients themselves, the work of a chef naturally follows. There lies the attitude and reason for cooking. However, the difficult part of the job is putting together a team that pursues the same values together. Finding people who have a sense of ownership is always hard, but if you are able to put together a crew like that, it can't be more rewarding.


Your restaurant has been awarded a MICHELIN star for four consecutive years, how do you feel about that?

I think it gives me a sense of pride and as a chef, it is a healing balm for all the hard times, the sweat and tears and many difficulties. The MICHELIN star motivates us and is the passion that drives all of this.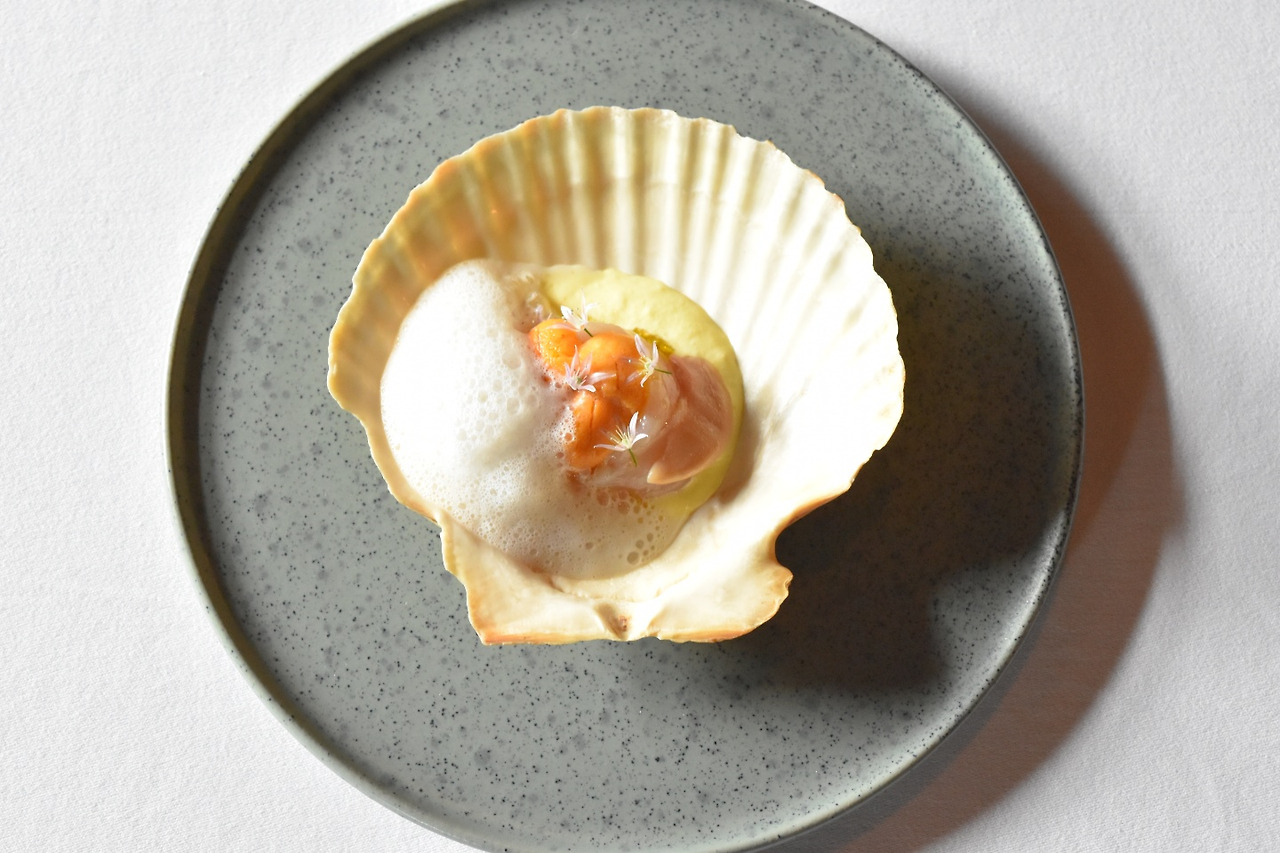 Seasonal Feast of diverse Seafoods from Taean
Can you share any words of wisdom for the younger generation of chefs?
The culinary life is really not easy. You will have to sacrifice your youth, give a lot of time and go through a fierce process in the kitchen to get closer to the level you want. Before you look at successful chefs, please look at yourself and the spirit you are carrying into the path far ahead. I think having a sincere attitude to train constantly every day is an achievement in itself. The simple truth is that results come when you are willing to pay the cost. If you have a sense of ownership and put in the work, there will be good results.

his article was originally written in Korean and English by Julia Lee and sub-edited in English by Rachel Tan.