When Mingles opened in Seoul in 2014, word of mouth spread and the restaurant quickly became popular amongst gourmets. Since then, it has gained a reputation for being one of the best fine dining restaurants in the city. The restaurant was awarded its first star when the MICHELIN Guide Seoul first launched in 2017, and gained another star in the 2018 edition, which it has maintained since.

Mingles is considered one of the must-visit restaurants for foreign visitors and locals alike. The restaurant is known for its original reinterpretations of Korean food, a tradition which has an infinite variety of regional dishes, and has garnered many positive reviews along the way. We asked Chef Kang Mingoo about his journey as a chef, and the vision behind his recent expansion to Hong Kong.


How has Mingles' philosophy changed in the seven years since the restaurant opened?
Mingles has a motto of harmonizing different things together. It took us three years to express the core goals of the restaurant in this one sentence. Looking back, when I first opened Mingles I had a grand but vague vision of just making sure foreign guests were treated to an impressive experience, However, at that time I lacked the experience and capacity to realize this dream fully.

I had developed my career overseas before opening Mingles, but it wasn't enough to establish my originality as a chef. My first menu at Mingles lacked an in-depth understanding of the nature and identity of Korean food. It consisted of delicious dishes which were mostly based on French techniques combined with the use of Korean food ingredients. For foodies who want to experience hansik and Korean culture, it would have been difficult to get a feel for what Mingles' identity was.

Feeling my inadequacy, I started learning authentic Korean food from chef Cho Hee-sook, known as the godmother of Korean food among chefs, and the Buddhist monk Jeongkwan, the master of Korean temple cuisine. Since then, I tried to understand the essence of hansik and constantly thought about how to develop an authentic, original style for Mingles. In 2014, about 70 percent of the menu at Mingles was based on Western cuisine, especially French cuisine. After a long time of trial and error, I found the right mix for the restaurant. Now, it consists of 70 percent Korean cuisine, with the other 30 percent showcasing modern techniques and inspirations from around the world.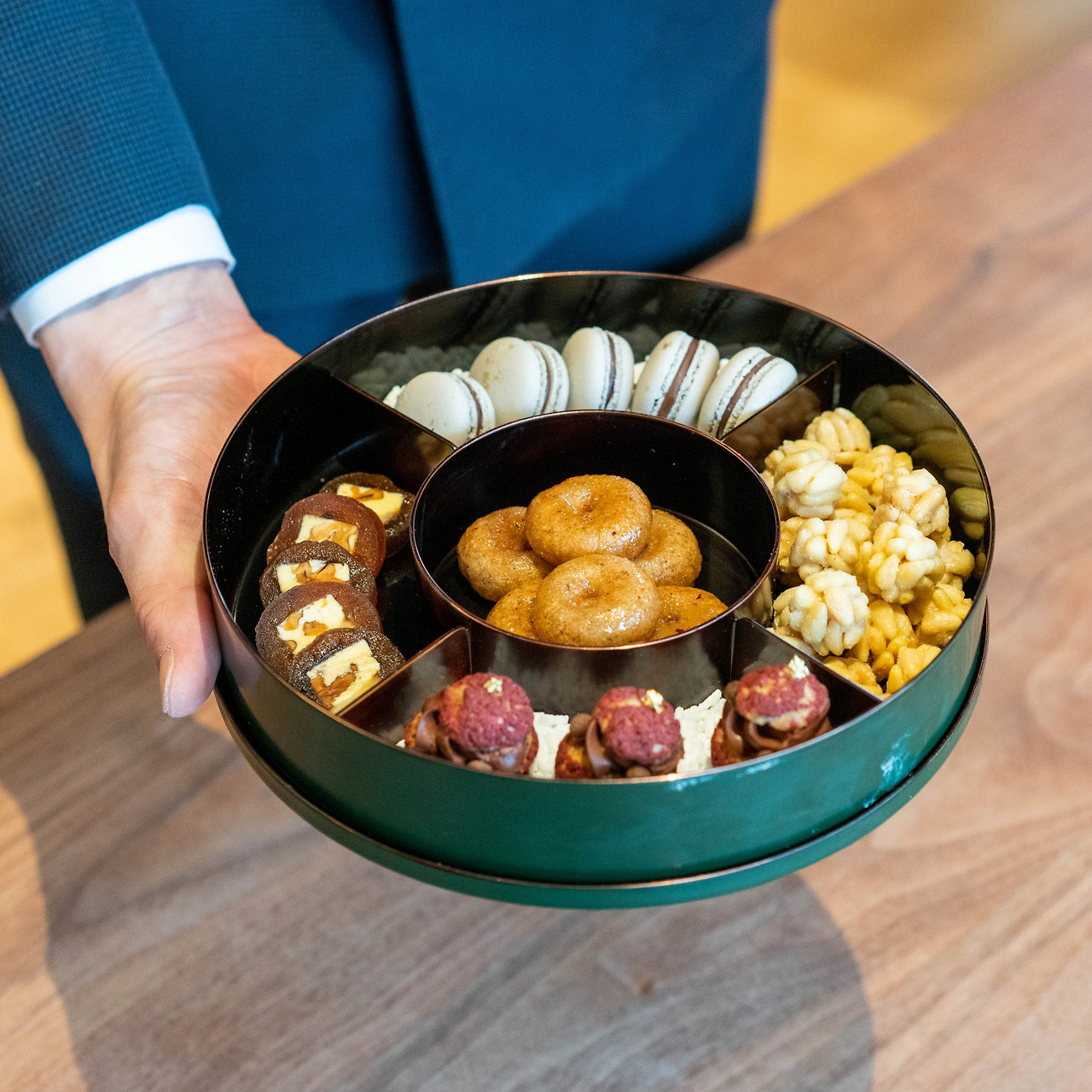 Traditional Desserts (Pic: Mingles)
Other than the food, what else do you want to feature at Mingles?
As a fine dining restaurant, Mingles provides a an experience in addition to just food. There are so many things I want to show my guests, including beautiful Korean crafts, but we have a limited budget and it has been challenging to include everything that I wanted. I'm constantly trying to get new things and improve our settings.

Our current restaurant venue is our third location since we opened Mingles. This dining hall has a lot of windows with a nice view of the trees outside, so our guests can see Korea's four distinct seasons while enjoying their meal. We also use crafts made by young Korean artists. The cups, bowls, chopsticks, and spoons, as well as the chairs and tables in the restaurant were all made by Korean artists. I think all these cultural factors enrich the dining experience.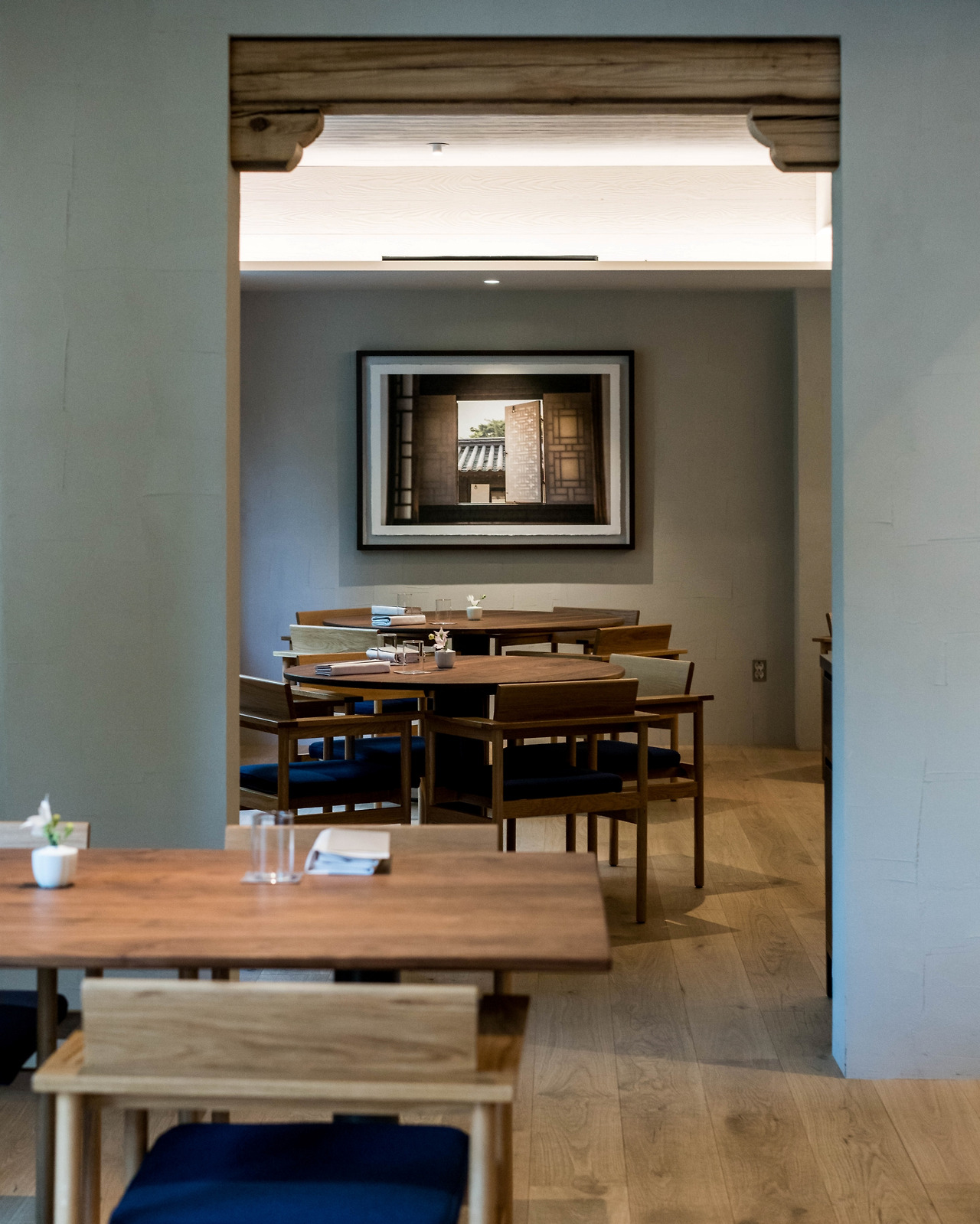 Artworks of rising artists (Pic: Mingles)
What kind of experience do you want your guests to have?
A foreign couple traveled to Korea to discover and learn authentic hansik, which made me really happy. They traveled all over the country, from Jeju Island to Gangwon-do, tasted Korean local food and learned traditional cuisine, and even experienced making jang (fermented pastes). Before leaving this country, they visited Mingles to eat dinner; and they said that our food was a great way of summarizing their whole trip. It was very rewarding to hear that all the elements of their experience in Korea were harmonized and represented in their meal at Mingles.

My ambition is to attract and serve guests of all kinds, not only those who know Korean food well, but also those who are unfamiliar with it. If someone is familiar with hansik, I would like to show them a special experience that can be only found at Mingles. For the other guests, I want them to try hansik and expand their experience of food. By adding Mingles' unique style while respecting the identity of Korean food, I believe we can satisfy both kinds of customers.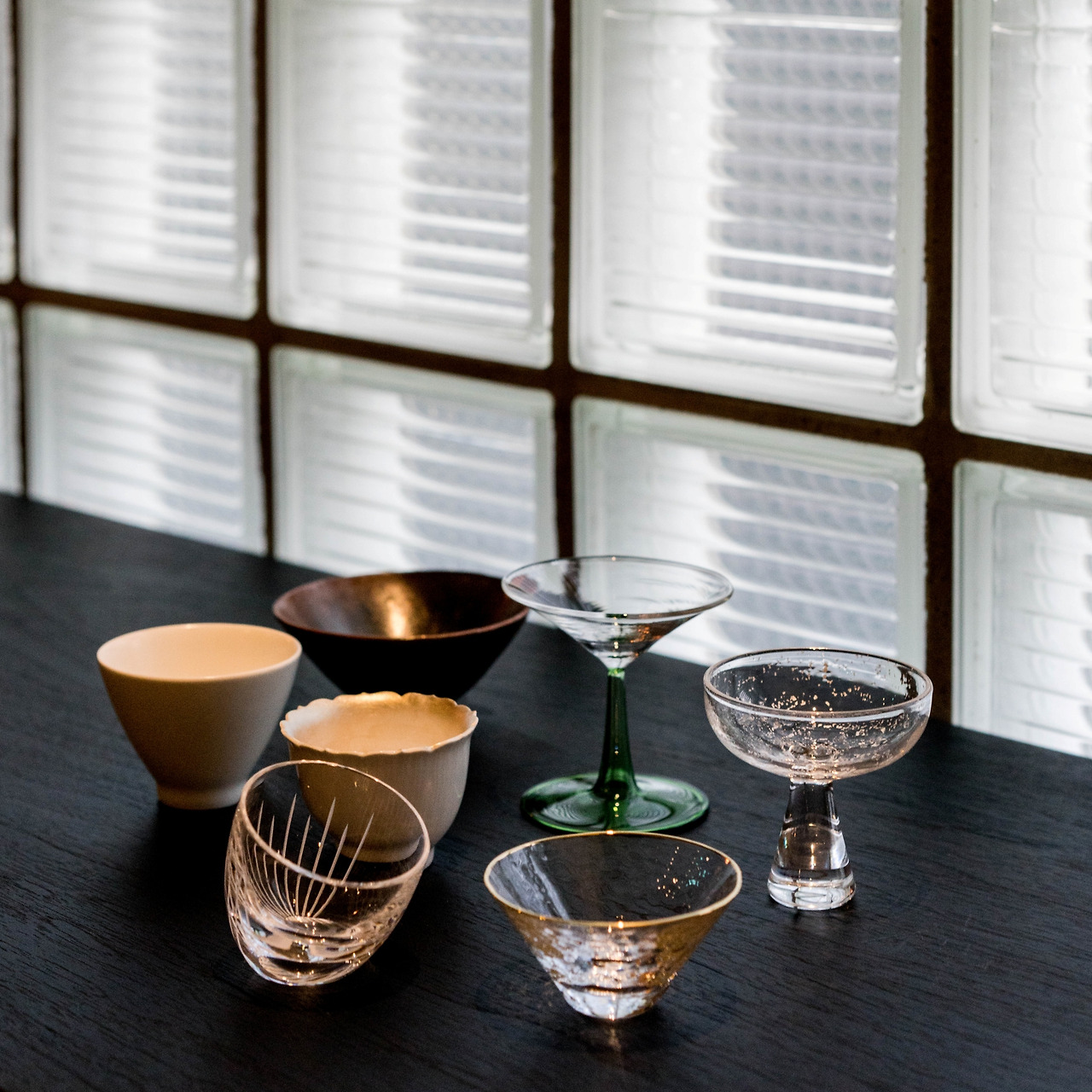 Craftworks by Korean Artists (Pic: Mingles)
Could you tell us more about the restaurant you are opening in Hong Kong?
I'm preparing to open a Korean casual restaurant in Hong Kong's Central area called Hansik Goo, which means "a family" in Korean. At the same time, it also means "Korean food by Mingoo", hence the words Hansik and Goo. We planned to open to the public in early June this year, but due to various circumstances including the coronavirus, the schedule has been postponed a little bit.

The restaurant will be a place where you can experience authentic Korean cuisine, where we will present classic hansik dishes with Mingles' unique style. Most Korean restaurants overseas use strong spices, and meat dishes such as galbi-gui and stir-fried spicy pork are the main dishes. I wanted to show the diversity and potential of hansik at my restaurant. Seasonal steamed fish and vegetable dishes that have not been introduced abroad will also captivate foodies from all over the world. I developed Hansik Goo's menu with the belief that Korean food can leave a deep impression on gourmets who pursue diverse and special experiences.

The menu ranges from casual to high-end dishes such as bulgogi, tteokbokki, yukhoe, and braised fish. All are very authentic everyday dishes that Koreans eat. An a-la-carte menu and course menu will both be available at reasonable prices. At Hansik Goo, the authenticity of the food is key, so half of the kitchen team are Korean chefs from Mingles, and almost all ingredients are airlifted from Korea more than once a week.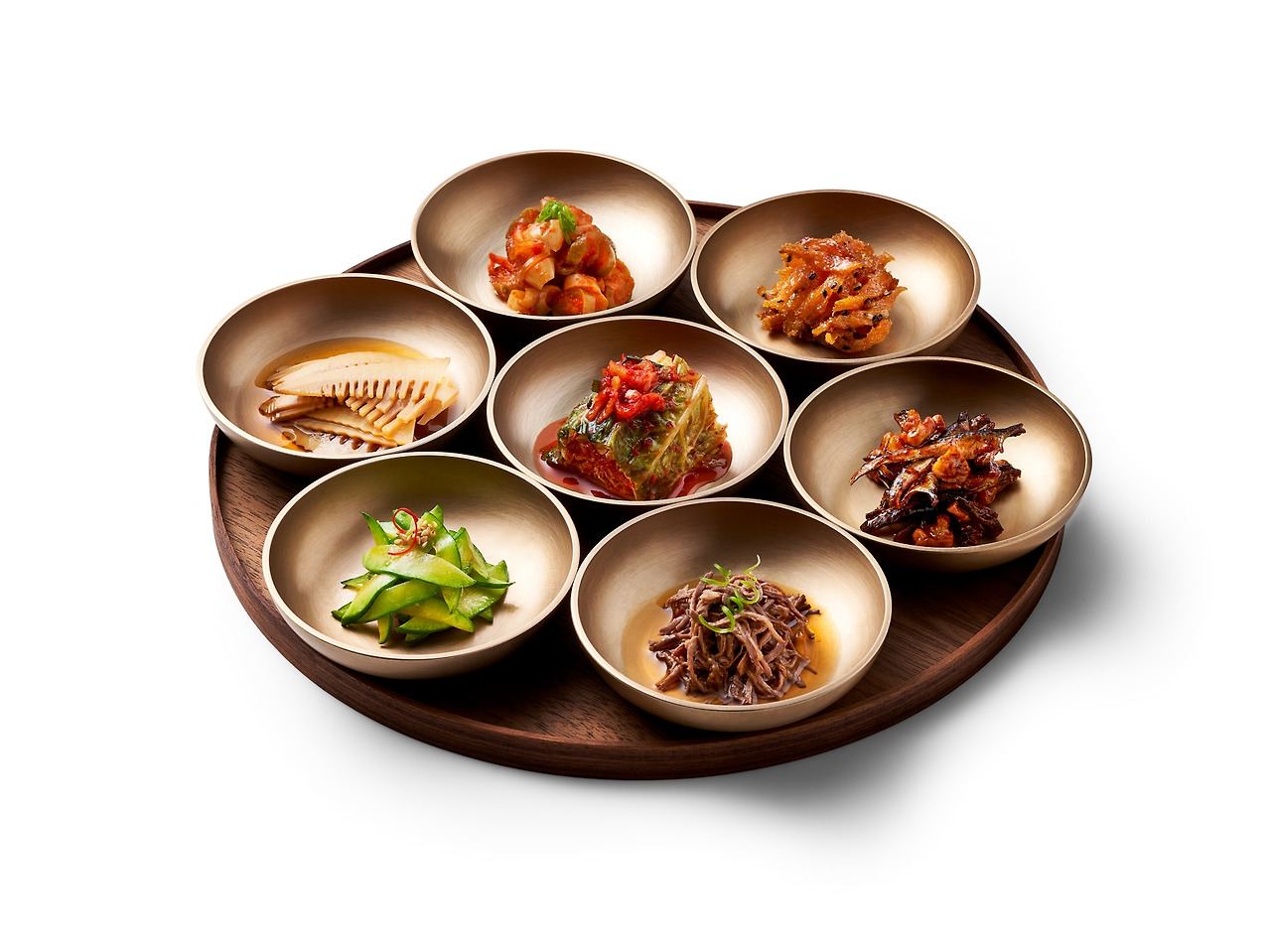 Hansik Goo's menu (Pic: Hansik Goo)
Why did you decide to expand to Hong Kong?
Hong Kong is one of the special areas in Asia where the food and dining culture are world-class, and where you can taste all kinds of dishes from all over the world. It is a good place to spark new trends because it has many tourists, as well as the huge domestic dining market. Hong Kong is also a travel hub, which makes it easy to get good imported ingredients from all over the world. I thought it was a good place for me to start a restaurant business and learn a lot of insights that we can apply back to Mingles in Seoul.

Even though its dining culture has well developed, I felt that there is still room for progressive Korean restaurants in Hong Kong. It is still considered a place where authentic hansik is still not well known even amongst foodies. Additionally, I also managed to find a good local partner. I've always wanted to promote hansik more actively overseas, and when I got a good offer I thought that it was time to do so.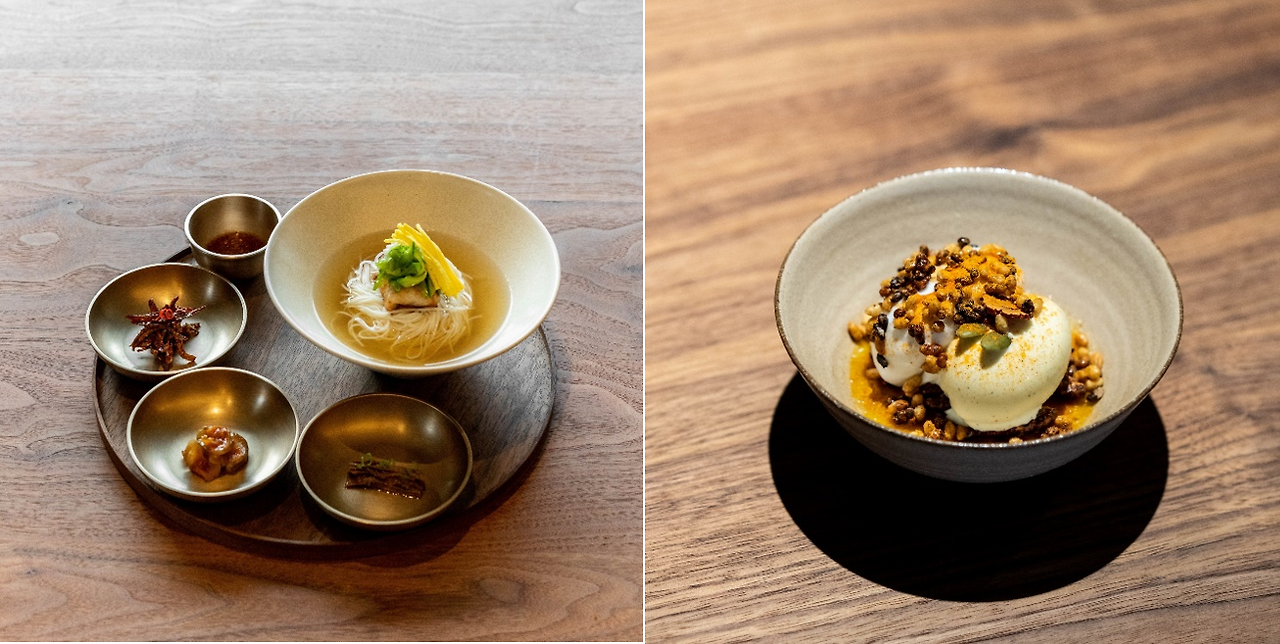 Defining hansik from a new perspective (Pic: Mingles)
What does a chef need to open a restaurant overseas?
Well, I'm still finding for answers. A chef's cooking skill doesn't guarantee success when opening a new restaurant overseas. One needs to understand local market trends, find a good business partner, and have business skills. If you're a chef who only wants to cook food in your own original style, that makes it difficult for you to simply expand overseas. This is because a dining restaurant targets a comparatively small number of customers with varying characteristics depending on the region.

Customers' needs and dining trends change rapidly all the time, so chefs and restaurants must constantly improve themselves to meet those expectations. Recently, many fine-dining chefs have been looking into new strategies, including opening second brands such as casual bistros. There are many ways to respond to changing environments, but the chef's interest and the actionable strategy must match. Opening a new restaurant in other cities may be risky, but I found it interesting to launch a new brand of Korean food.


What are your plans for the future?

I would like to make authentic food both in Mingles in Seoul and Hansik Goo in Hong Kong with the goal of defining hansik from a new perspective. When eating our food, anyone should be able to relate to the authentic nature of Korean food while enjoying the creativity of where we attempt to add to a longstanding tradition. It is always rewarding when the diners give feedback that they're able to broaden their perspective on Korean food.

It is a much more competitive environment now compared to the time when I opened Mingles. With the diners' high expectations, chefs and restaurants have significantly improved in all aspects. While leading Mingles as a chef-owner for seven years, I also accumulated knowledge and experience through good competition and challenges, even through this period where the coronavirus affects everyone. My ultimate dream is to be lead my restaurants in a steady manner, and to focus on our unique creativity. In order to showcase the beauty of hansik to the gourmets around the world, we must keep changing and cannot stop trying out new things.


This article was originally written in Korean by Julia Lee and sub-edited in English by Wong Jia Min.