Magazine
Celebrating its sixth anniversary, the MICHELIN Guide Singapore 2022 edition has 2 restaurants promoted to Two MICHELIN Stars and 7 restaurants newly awarded with One MICHELIN Star
Dining Out
In celebration of Earth Day, we take a look at MICHELIN Green Star restaurants that are serving up sustainability on a plate.
Two chefs from MICHELIN-starred pufferfish specialty restaurants in Osaka explain the appeal of the poisonous fish.
Features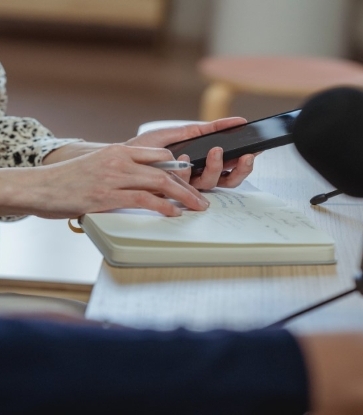 We delve into the secret world of those whose job it is to decide who gets a Michelin Star
We interviewed the chefs who won stars in MICHELIN Guide Nara 2022, asking them who they'd like to share this feeling with in their moment of triumph. We also asked them to share an episode of their lives with that person.
5 MICHELIN Green Stars awarded in Nara
People
For half a century, Kondo has devoted himself to a single passion: spreading the joy of tempura to the wider world.
We celebrate Asia's top female pastry chefs who are paving the way for the next generation.
Mentor Chef Award recipient Hiroyuki Kanda says he wants his apprentices to have a clear perspective on life and pursue a goal. What does it mean to him to be a mentor?
Travel
Eighteen recent discoveries from Tablet, the hotel experts at the MICHELIN Guide.
Nara Kasugataisha Shrine The vivid vermillion-colored buildings of this large and ancient shrine contrast beautifully with the lush greenery of the ...
News & Views
Celebrating its sixth anniversary, the MICHELIN Guide Singapore 2022 edition has 2 restaurants promoted to Two MICHELIN Stars and 7 restaurants newly awarded with One MICHELIN Star
New Michelin Distinctions Include 2 Two Stars, 11 One Stars, 5 Bib Gourmands and 5 Green Stars – Plus 4 Special Awards Were Announced
The new MICHELIN Guide Croatia 2022 selection was released today. This destination, which seduces international travelers with its dreamy littoral, the impressive richness of its territory and its crystal-like sea, still charms the MICHELIN Guide's inspectors with its gastronomy, packed with freshness and flavors.