Magazine
Where to book when outdoor dining reopens on 12 April
The best of the MICHELIN Experience in your inbox
Stay on the top of the best restaurants, offers, lifestyle, and events recommended in our guide cities.
Subscribe
Features
Where to book when outdoor dining reopens on 12 April
Tips we can all implement at home
News & Views
The MICHELIN Guide has developed an international barometer to facilitate analysis of the impact of the Covid-19 crisis on Michelin Starred restaurants.
Download the free MICHELIN Guide app to help you find the best hotels and restaurants in the world – including MICHELIN Plates, Bib Gourmands and MICHELIN Stars.
Despite the ongoing crisis facing restaurants, the 2021 edition of the MICHELIN Guide reaffirms the resilience, excellence and vibrancy of the French fine dining scene, with many talented young chefs coming into their own across the country. AM par Alexandre Mazzia in Marseille honored with its third Star ; another 54 restaurants earn their first Star ; 33 more restaurants committed to sustainable gastronomy awarded a MICHELIN Green Star
People
We chat with Tom and Michaela Kitchin about their new pub, The Bonnie Badger in Gullane.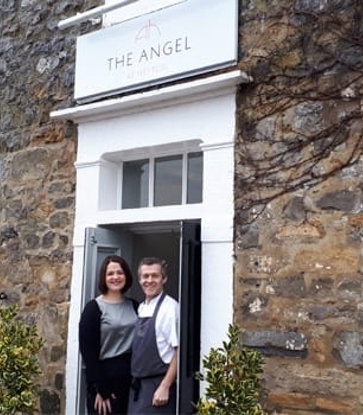 We chat to the acclaimed chef about his plans for the iconic Yorkshire inn
Travel
Valletta, Malta's economic and cultural capital, boasts a thriving restaurant scene today. Over the course of a gastronomic stay within the city's walls, you can taste cuisine that showcases the best of home-grown specialties while adopting the influences of major European cuisines. Further proof that the sector is on the up is the selection of the MICHELIN Guide, which has singled out a number of great restaurants in the city and around.
Malta is certainly one of the smallest wine-producing countries in the world. With 800 hectares of vineyards at the very most and wines rarely exported outside the archipelago, its production is a source of intrigue. A trip to these islands is an opportunity to discover a dynamic wine industry, which is growing while reconnecting with its long history.
Nestled in a bay of the deep Trondheimsfjord, where it meets the Nidelva, Trondheim is Norway's third largest city and one of its oldest. It developed around its famous cathedral and has always played a vital part in the country's cultural and spiritual life. With its cobbled streets and the areas around the port regenerated into trendy neighbourhoods, the so-called "gateway to the north" is a great place to visit.
Dining In
The 20th of March is International Macaron Day, so to mark the occasion, we're sharing a recipe for "Infiniment Chocolat" macarons by Pierre Hermé, one of France's most famous pastry chefs.
Dining Out
Give yourself the gift of not having to cook for your family.
Subscribe to our newsletter and be the first to get news and updates about the MICHELIN Guide
Subscribe
Follow the MICHELIN Guide on social media for updates and behind-the-scenes information