Magazine
And the Winner is... René Redzepi, Chef-Owner of Three MICHELIN Star Restaurant 'noma' in Copenhagen, Denmark
Features
And the Winner is... René Redzepi, Chef-Owner of Three MICHELIN Star Restaurant 'noma' in Copenhagen, Denmark
And the award goes to… Christoffer Sørensen, Head Chef of Stud!o in Copenhagen, Denmark
Find out more about the winner of this special award
News & Views
The MICHELIN Guide has developed an international barometer to facilitate analysis of the impact of the Covid-19 crisis on Michelin Starred restaurants.
New MICHELIN Distinctions Include 2 Three Star, 1 Two Star, 9 One Star, 7 Bib Gourmand and 9 Green Star Restaurants – Plus 4 Special Awards Are Announced
Two restaurants in Hungary's Capital have been newly awarded One MICHELIN Star
People
We chat with Tom and Michaela Kitchin about their new pub, The Bonnie Badger in Gullane.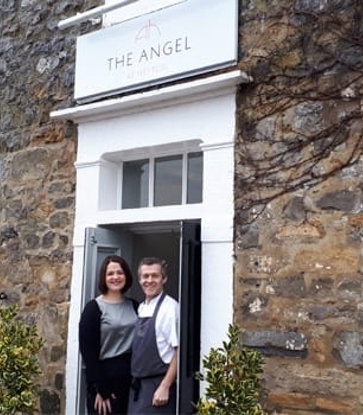 We chat to the acclaimed chef about his plans for the iconic Yorkshire inn
Travel
Another star at the launch of MICHELIN Guide Nordic Countries 2021 was the city in which the ceremony was held
Valletta, Malta's economic and cultural capital, boasts a thriving restaurant scene today. Over the course of a gastronomic stay within the city's walls, you can taste cuisine that showcases the best of home-grown specialties while adopting the influences of major European cuisines. Further proof that the sector is on the up is the selection of the MICHELIN Guide, which has singled out a number of great restaurants in the city and around.
Malta is certainly one of the smallest wine-producing countries in the world. With 800 hectares of vineyards at the very most and wines rarely exported outside the archipelago, its production is a source of intrigue. A trip to these islands is an opportunity to discover a dynamic wine industry, which is growing while reconnecting with its long history.
Dining In
When things are a bit hectic, cooking can be a good way to take your mind off things! We asked chefs to share an easy recipe of their choice that can be made at home. Today, discover Jean-François Piège's crème caramel.
The 20th of March is International Macaron Day, so to mark the occasion, we're sharing a recipe for "Infiniment Chocolat" macarons by Pierre Hermé, one of France's most famous pastry chefs.
Dining Out
Give yourself the gift of not having to cook for your family.
Follow the MICHELIN Guide on social media for updates and behind-the-scenes information