MICHELIN Guide United Kingdom
L'Enclume
Cavendish Street, Cartmel, LA11 6PZ, United Kingdom
65 - 159 GBP • Creative
Take Away
Weekly changing 3 course meals with vegetarian options and wine flights. For nationwide delivery or collection.
Book
MICHELIN Guide United Kingdom
L'Enclume
Cavendish Street, Cartmel, LA11 6PZ, United Kingdom
65 - 159 GBP • Creative
MICHELIN Guide's Point Of View
L'Enclume has become as synonymous with this sleepy Lakeland village as sticky toffee pudding. It's located within a characterful old smithy, in a charming brookside spot, and its stylish bedrooms are spread around various locations the village.
Simon Rogan's perfectly paced tasting menu is at one with nature and much of his superlative produce comes from the restaurant's 12 acre farm: this is fiercely seasonal farm-to-fork dining with an emphasis on sustainability. Innovative, highly original cooking sees pure, harmonious flavours presented via an array of different textures and dishes are stunning in their presentation; these are delivered with a detailed dialogue from the incredibly smooth serving team.
Comprehensive wine and juice pairings are available and you can also book a seat in their development kitchen, Aulis.
Show More
Show Less
n Two MICHELIN Stars: Excellent cooking, worth a detour!
ô Very comfortable restaurant; one of our most delightful places
Speciality
Aynesome offerings, smoked Holker Farm cheese, roast chicken skin, rosehips and yeast
Lamb loin, broad beans, fennel pollen and fig leaf sauce
Gooseberry and sweet cicely custard, buttermilk and gooseberry ripples
Related Reads
These Michelin-Starred UK Restaurants Use Produce from their own Farms or Kitchen Gardens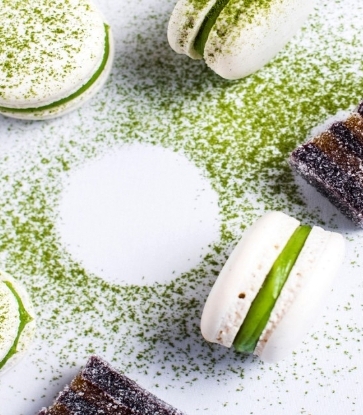 Cooking inspo from some of the top chefs in the Michelin Guide UK & Ireland
England's Largest National Park is Once Again Open to Visitors
Subscribe to our newsletter and be the first to get news and updates about the MICHELIN Guide
Subscribe
Follow the MICHELIN Guide on social media for updates and behind-the-scenes information