Of the more than 20 million bottles of wine sold every year, the most popular are those produced using the traditional sparkling wine method where bubbles are produced naturally and refermentation occurs as a result of natural processes and the careful addition of sugar and yeast. In order to become better acquainted with this small and very special geographical region, we recommended following the winding Franciacorta wine route as its makes its way through the hills, peat bogs and fortified villages that lie between Erbusco and Iseo.

The Relais & Chateaux L'Albereta is an idyllic base from which to begin your explorations. In addition to its superb accommodation, this country villa owned by the Moretti family and surrounded by verdant landscapes is well worth visiting for the fine cuisine served at its LeoneFelice Vista Lago restaurant. Michelin Guide inspectors praise the work of the "young, well-trained Fabio Abbatista who serves high-quality contemporary cuisine in an elegant, minimalist-style setting". The full flavours of the recipes on his menu (which often feature regional specialities, such as linguine with Montisola sardines, saffron, fennel and breadcrumbs) are enhanced by Franciacorta vintages which have been left to ferment in the bottle for 30 months. These wines produced by the Cantina Bellavista (run by the same owners as L'Albereta) delight in names such as Vittorio Moretti and La Scala in tribute to the famous opera house in Milan.

Exploring the Cantina Bellavista, where the garden is dotted with contemporary works of art and the public rooms are adorned with exquisite furnishings, involves a walk through long underground tunnels and an introduction to the complex methodology of the Satèn, Rosè, Millesimati and Riserve wines which are all part of this exclusive collection. After the visit, guests can also enjoy a tasting, where the wines are served at the perfect temperature in a charming tasting space with views of the surrounding hills, lake, vineyards and peatbogs.

Another famous Franciacorta destination, as well as the first winery to successfully introduce traditional production methods to this region between Brescia and Lake Iseo, is the Cà del Bosco winery run by the innovative Zanella family. This property, where guests can view a small interactive model depicting its different wine production areas, is without doubt a must along the Franciacorta wine route which, in addition to its Cuvèè Prestige Brut, Satèn Vintage and Millesimati Dosage Zéro, also bottles Chardonnay Doc and Sebino Igt red wines.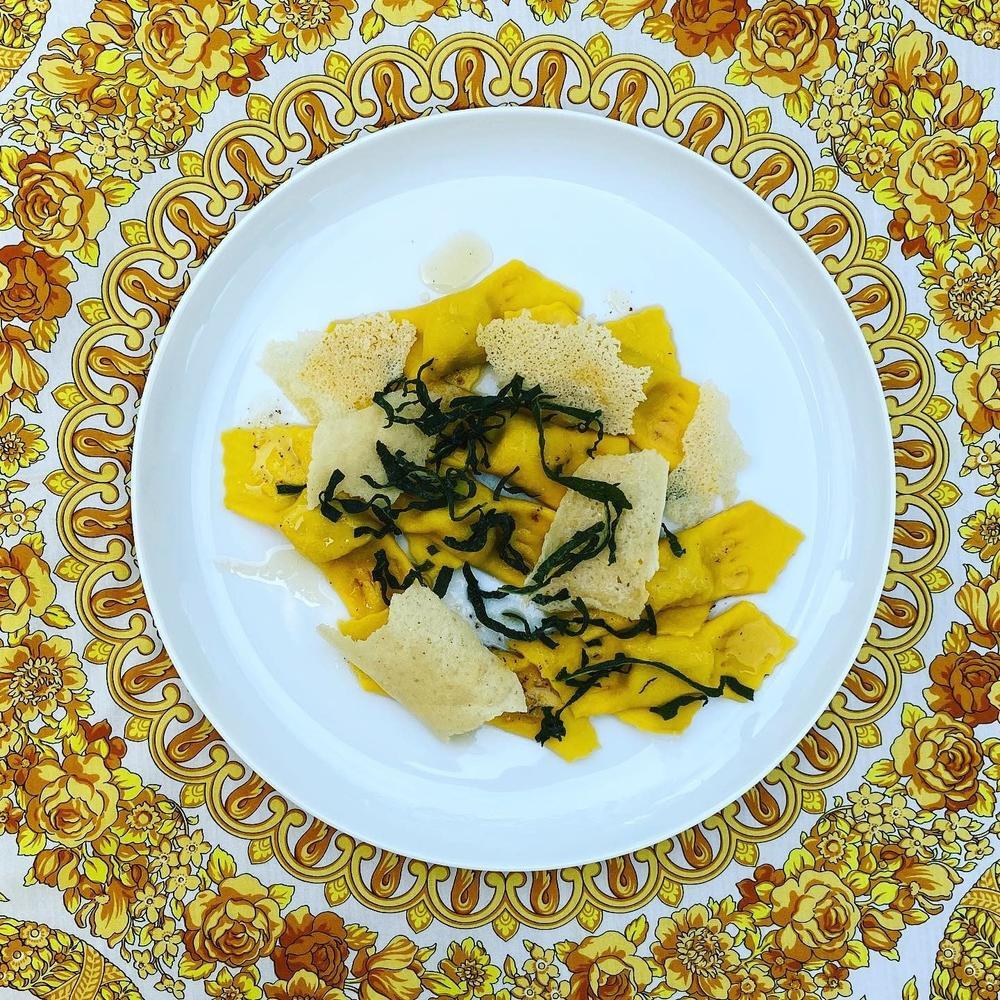 Claudiaste - DUE COLOMBE
Continuing towards Borgonato, the area's wide array of wines is showcased in Stefano Cerveni's cuisine at the one- Michelin-star Due Colombe restaurant: "Franciacorta is a complex yet versatile wine which makes a pleasant accompaniment to fish and slow-cooked meat dishes" explains Cerveni. "We use traditionally produced wines to enhance dishes such as violet potatoes and crayfish, soft organic egg, perch ceviche with parmesan sbrisolona and stuffed fresh pasta with crispy artichokes and roe from local lake fish".

According to Luca Magri, owner-chef at the Radici restaurant in the historic centre of Iseo, "both the sparkling and still wines from Franciacorta are the perfect pairing for local lake fish with a distinctive flavour such as baked tench. However, we tend to suggest a fine Bordeaux red to accompany our traditional beef in olive oil from Rovato or the meat stew with cavolo nero and pearà sauce which often feature on our menu". With its distinctly young and contemporary decor and cuisine, Radici highlights the evolution of local recipes inspired by peasant traditions and lake specialities through its colourful and balanced dishes: "We often include chicken, capon, guinea fowl and game in our recipes", concludes Magri, "and among the dishes best suited to our Franciacorta wines, I would highlight the thrush with quince and mustard, and the mi-cuit venison served with a delicate raspberry mayonnaise".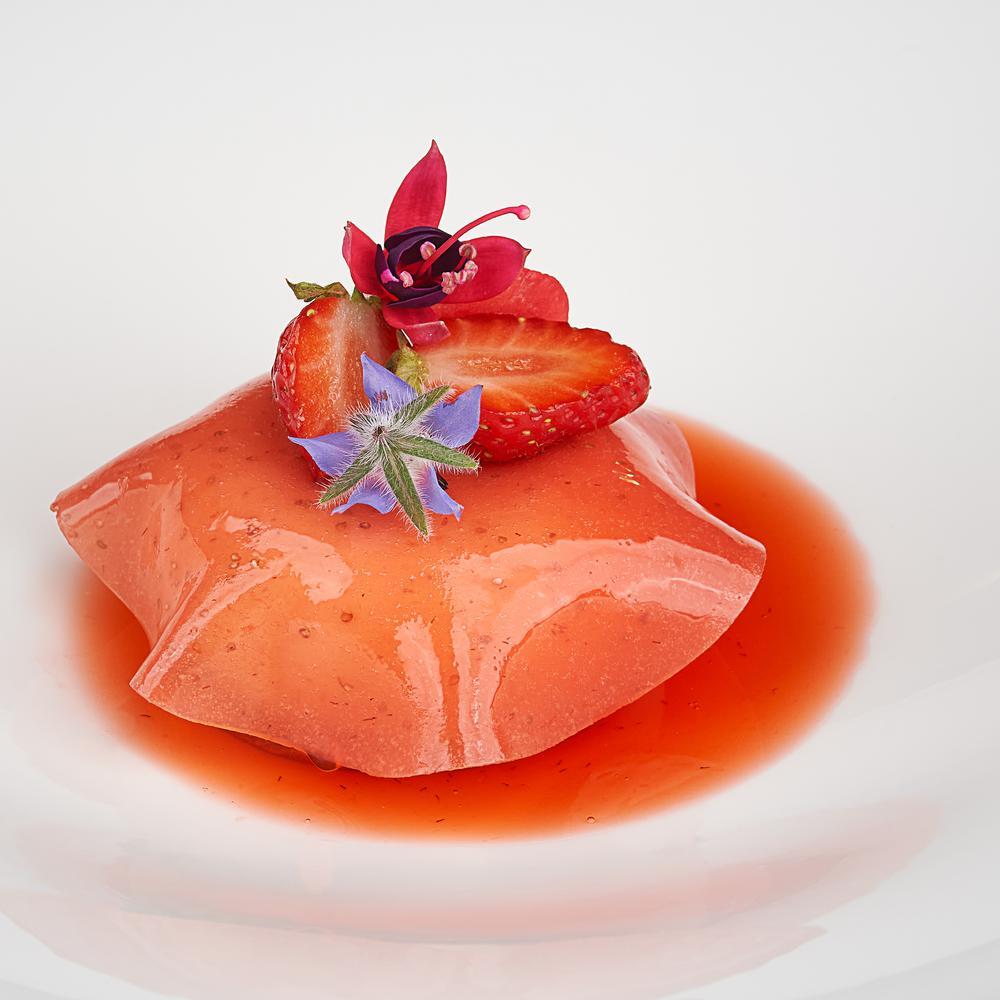 Paolo Amorosi - RADICI
Franciacorta
This post is brought to you in partnership with Consorzio Franciacorta