One New Three Michelin Star Restaurant
Tucked away on the tip of the island of Noirmoutier, in the cove of L'Herbaudière, La Marine asserts itself as one of the very best restaurants in France. Chef Alexandre Couillon's cookery brings a unique culinary approach to the French gastronomic landscape through a unique exploration of the ocean and edible coastal plants. Streamlined and fully rooted in this terroir, the chef's creations vary throughout the seasons, with the plants gathered along the shore and fresh seafood bought from the Noirmoutier fish market. The tastes are striking and bold, the quality of the produce is exceptional, and the cooking methods – where braising predominates – are exacting. The restaurant had already been recognised in 2020 with a Michelin Green Star for its commitment to sustainable gastronomy.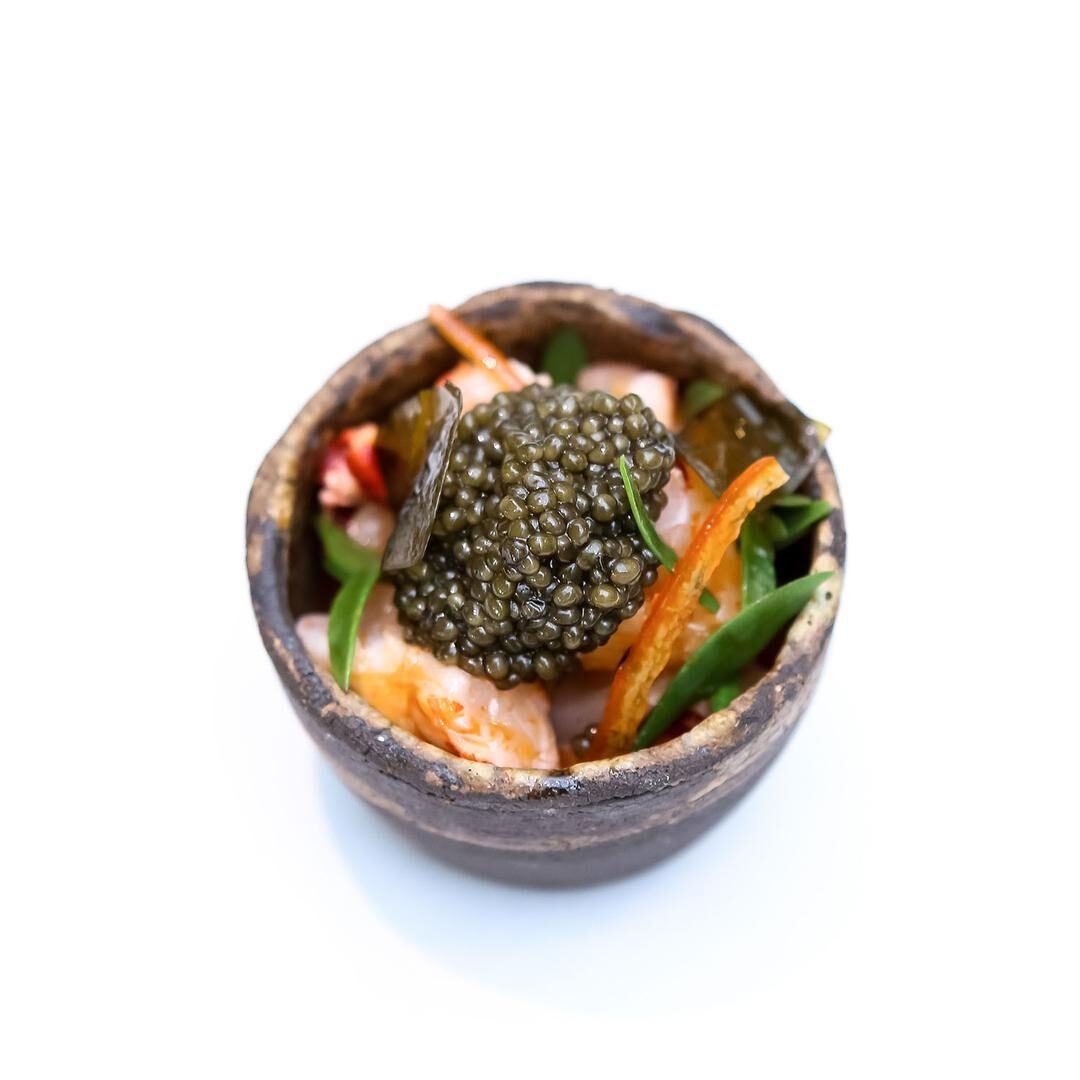 La Marine (@marinedalex )
Four New Two Michelin Star Restaurants
In Aumont-Aubrac, in the heart of Aubrac, is Cyril Attrazic's eponymous restaurant. Part of a family-run hotel founded by the chef's grandmother, this atypical, authentic restaurant – which also holds a Michelin Green Star – elevates the essence of the Lozère terroir to the highest gourmet level. The "Aubrac beef in its ecosystem" is garnished with four condiments prepared using the plants that form the basis of the animal's natural diet – and is accompanied by a traditional aligot – perfectly illustrating the chef's sustainable philosophy, creative flair, and generous spirit.

At the heart of this charming property, which sprawls within a wooded park in Busnes in the Pas-de-Calais, Chef Christophe Dufossé – who defines himself as a "peasant cook" – offers surf-and-turf cuisine in a tribute to the terroirs of the Nord and the produce of the vegetable garden that he continues to develop. Each dish is delicately prepared, revealing remarkable sauce-making skills. Château de Beaulieu's commitment to more sustainable gastronomy is also highlighted by a Michelin Green Star.

At L'Amaryllis in Saint-Rémy, Cédric Burtin's cuisine focuses on local produce, taking a truly contemporary view of the chef's native Burgundy. Like each expertly and deliciously revisited Burgundian hors-d'oeuvre, each dish is respectful of the terroir, while also keeping pace with the times. Here, too, the sauces, jus and vinaigrettes are perfectly executed, from the great French classics to creations with subtle exotic touches, such as the remarkable cumin and voatsiperifery pepper sauce.

Perched 3,763 feet up on Col de la Forclaz, in the chef's native village, Florian Favario and his wife Sandrine welcome guests to the wonderfully secluded L'Auberge de Montmin. Local ingredients and garden produce are magnificently handled and garnished with a profusion of herbs and wild plants. The brilliantly accomplished menu showcases fun, high-impact creations, such as "marrow candle" accompanied by a pot-au-feu and a revisited onion soup. This restaurant also makes exemplary efforts in favour of sustainable gastronomy, which are honoured by a Michelin Green Star.

---
"With 44 additional MICHELIN Star restaurants, including 37 outside the Paris metropolitan area, the 2023 selection confirms that excellence, creativity and commitment abound in the world of French gastronomy. They are borne up by talents – often young talents – who take initiatives and reveal their potential, and each restaurant fully reflects the terroir in which it is established. The chefs at their helm provide distinctive culinary experiences and foster economic, human and cultural connections".


Gwendal Poullennec, International Director of the MICHELIN Guides.
---
Chef Alexandre Couillon of Michelin Green Star - and 3 Star - Restaurant La Marine (© Laurent Dupont)
Eight New Michelin Green Star Restaurants
The Michelin Green Star promotes the efforts of inspiring, pioneering restaurants that are fully invested in sustainable gastronomy. Each restaurant's approach may be unique, but all share the same exceptional level of ambition. For 2023, 90 restaurants have received this award. Those newly joining the selection are:
de:ja in Strasbourg (New One Star)
Jardin Secret in Cotignac
La Bòria in Veryas
Le Château de Beaulieu-Christophe Duffosé in Busnes (New Two Star)
Le Doyenné in Saint-Vrain
Les Chemins - Domaine de Primard in Guainville (New One Star)
Ruche in Gambais
Villa Pinewood in Payrin-Augmontel (New One Star)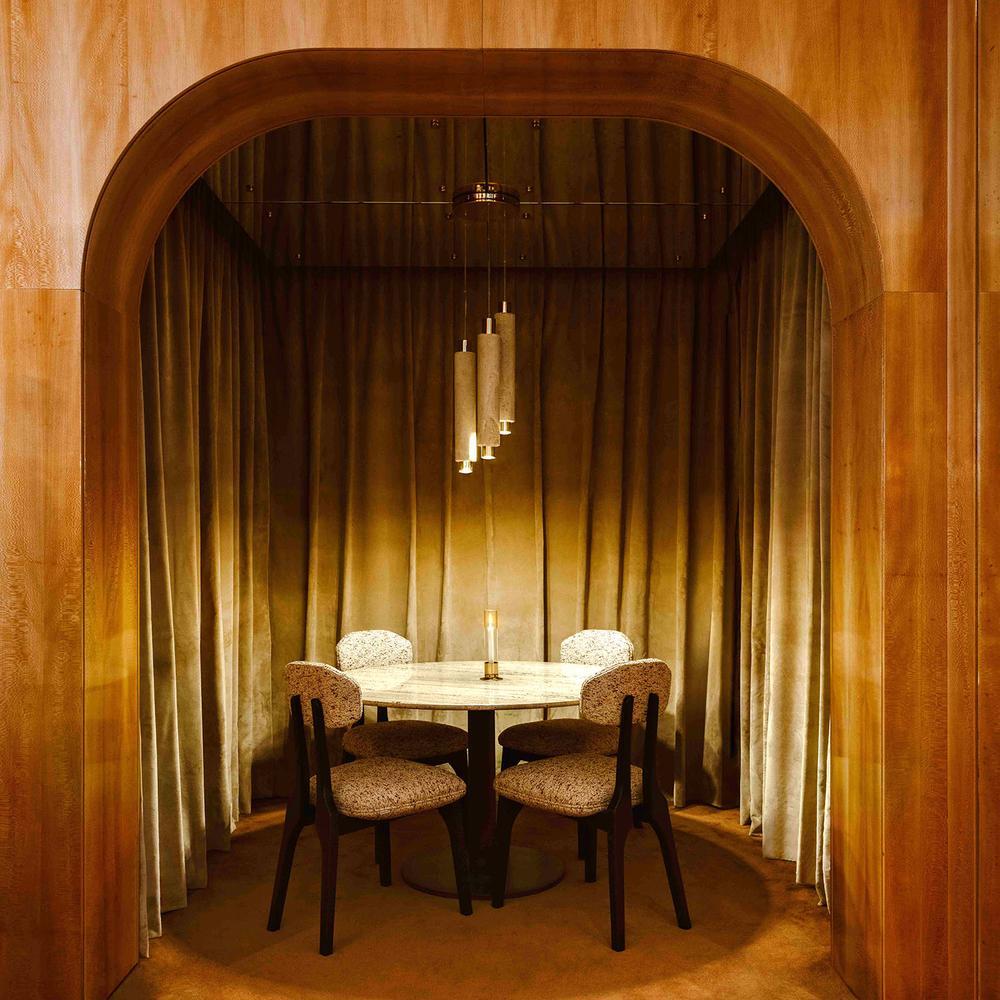 Mallory Gabsi (Matthieu Salvaing)
Special Awards

MICHELIN SOMMELIER AWARD 2023
Gaby Benicio of Äponem – Auberge du Presbytère in Vailhan (One Michelin Star)
Cyril Kocher of Thierry Schwartz – Le Restaurant in Obernai (Michelin Green Star)

MICHELIN SERVICE AWARD 2023
Claire Sonnet of the Le Louis XV – Alain Ducasse restaurant at L'Hôtel de Paris in Monaco
Frédéric Rouen of the L'Alter-Native restaurant in Béziers

MICHELIN YOUNG CHEF AWARD 2023
Mallory Gabsi of Mallory Gabsi in Paris (One Michelin Star)

MICHELIN CHEF MENTOR AWARD 2023, presented by Blancpain
Michel Troisgros of the Troisgros establishments, with locations from Ouches to Roanne.

PASSION DESSERT, supported by Valrhona
52 restaurants have been included in this special selection, which gathers together talented pastry chefs who elevate desserts and the confectionery arts to the highest level. The 7 restaurants newly joining the list for 2023 are:
Flocons de Sel (Three Michelin Stars) – Aurélie Collomb-Clerc – Megève
Le Baudelaire (One Michelin Star) – Pierre-Jean Quinonero – in Paris
Les Explorateurs – Hôtel Pashmina (One Michelin Star) – Sébastien Deléglise – in Val Thorens
Le Jules Verne (One Michelin Star) – Germain Decreton – in Paris
Mirazur (Three Michelin Stars and a Michelin Green Star) – Marius Dufay – in Menton
Rouge (One Michelin Star) – François Josse – in Nîmes
Troisgros – Le Bois sans Feuilles (Three Michelin Stars and a Michelin Green Star) – César Troisgros and Romain Puybarbeau – in Ouches

---
Click here to view the complete list of Stars in the MICHELIN Guide France 2023.


(Hero image: Philippe Vaurès Santamaria/Églantine - Domaine de Primard)