MICHELIN Guide Chicago 2020
Temporis
933 N. Ashland Ave., Chicago, 60622, United States
75 - 150 USD • Contemporary
MICHELIN Guide Chicago 2020
Temporis
933 N. Ashland Ave., Chicago, 60622, United States
75 - 150 USD • Contemporary
MICHELIN Guide's Point Of View
Though this veritable jewel box deserves to have its name trumpeted in the streets, it is the epitome of serenity, sophistication and subtlety. With fewer than two-dozen seats, the space feels intimate, as if the whole show has been crafted for your benefit. Year after delicious year, the kitchen team flaunts their supreme talent and collaboration. Each dish is a personal expression of their passion, vision and a clear representation of their highly intellectualized approach to cooking. Custom tables featuring hydroponic sprouts that become part of your meal can also be found cradling such delicacies as escargot with a fermented sour cherry tomato. This then sets you on a course where you'll be surprised and delighted at every turn. Salmon in an uni broth; capellini with lobster morsels; a paper-thin biscuit with cured Mangalitsa pork—it's a culinary show of one intoxicating dish after the next. Ruby-red venison in a Madeira reduction is the stuff of dreams and may be tailed by decadent foie gras ice cream. A chocolate tart is poured, then solidifies around a passion fruit-filled globe for a particularly dramatic final bow.
Show More
Show Less
m One MICHELIN Star: High quality cooking, worth a stop!
ô Very comfortable restaurant
Related Reads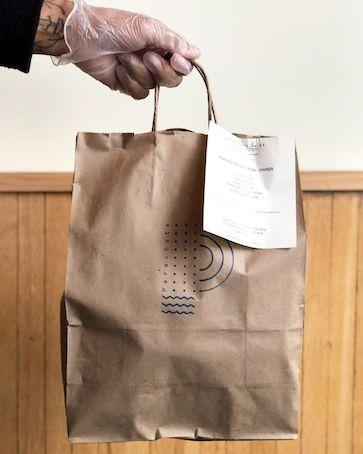 Three Chicago restaurants on the struggles of pivoting to takeout and the future of restaurants.
We get the world's most celebrated chefs to spill what it was like when they got their first Michelin stars.
Subscribe to our newsletter and be the first to get news and updates about the MICHELIN Guide
Subscribe
Follow the MICHELIN Guide on social media for updates and behind-the-scenes information