We know that waiting is the hardest part. While we aren't quite ready to release the official 2023 MICHELIN Guide Toronto selection, we are ready to show you the selection's newest Bib Gourmands.
And our Inspectors combed the capital of Ontario to discover everything from groovy Filipino to energetic Chinese. So if you're looking for farm-to-table cuisine in an old-school diner or Georgian-style (the country, not the state) home cooking, then check out our preview of the full 2023 Toronto selection with the four new Bib Gourmands. Bon appétit!
---
BB's
Cuisine: Filipino
Start your morning or fire up your evening at this groovy Filipino diner bursting with color and coolness. Sea foam green tile, pink booths and turquoise stools set the stage for a hangout that doesn't take itself too seriously. Brunch is a treat, featuring Adobo fried chicken paired with pineapple habanero hot sauce. The wonderfully sour braised pork loin soup will ward off the longest nights and the coldest winters. Dinner is a different speed. The cocktail bar comes alive, and the kitchen trades in Japanese milkbread French Toast for classic pancit with chili oil, chicken liver mousse and calamansi pie with orange blossom meringue. With a come-as-you-are vibe, this charming restaurant is a welcome winner in Parkdale.

Photo: Courtesy of BB's
Sunnys Chinese
Cuisine: Chinese
In the belly of Kensington Market, down a hallway that nearly looks like a dead-end, you will find the door to this high-energy hotspot. There's no turning back, as the packed-out room is constantly buzzing with groups huddled around Chinese homestyle dishes pulled from Sichuan to Guangdong. Spicy, fiery, crispy, smoky – the high-wattage cooking is a total delight, as the kitchen pulls no punches at every possible junction. Tripe and beef shank coated in chili oil is a good start before launching into the charred silver needle noodles. Best of all might be the grilled chicken thigh coated in cumin, chili and pepper. To finish, the crispy Hong Kong French Toast with black sesame jam and oolong condensed milk short-circuits all manner of restraint.

Gabriel Li/Sunnys Chinese
Tiflisi
Cuisine: Central Asian
East of downtown Toronto in Beaches, the Pkhakadze family delivers some of the city's best and brightest Georgian cooking. Portions are built to share so bring a friend or two. The cold leek pkhali salad bound in a light walnut sauce is a vibrantly green beginning and especially essential before the Acharuli khachapuri arrives. A celebration of carbs and dairy, this stretch of fluffy bread cradles a pool of melted cheese topped with butter and an egg yolk. There's more on the way: Large lamb khinkali with warm broth and long skewers of juicy kebabs topped with fried potatoes. Without question, this is hearty food, seasoned beautifully, prepared with care and radiating with all the comforts of home, wherever that may be.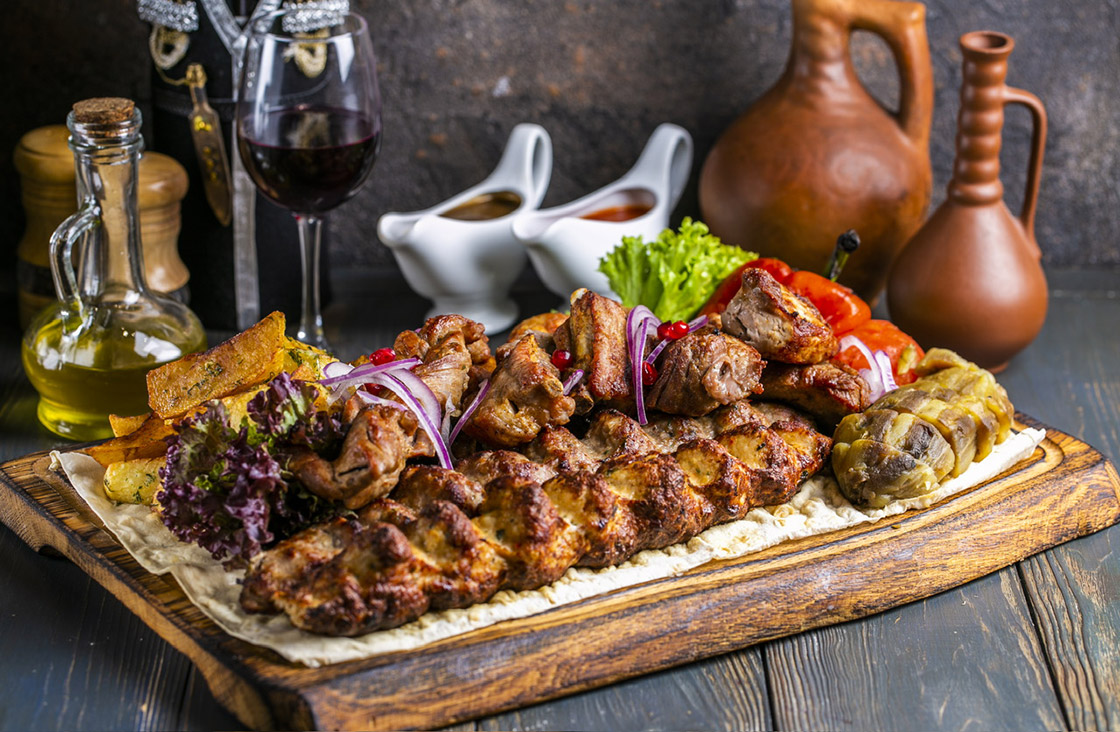 Photo: Courtesy of Tiflisi
White Lily Diner
Cuisine: Creative
Old school diners are rare creatures these days, but ones that smoke their own bacon, make their own biscuits and donuts, bottle their own hot sauce and grow their own vegetables? Even rarer. A culinary unicorn, this bright yellow nook sets the standard not just for diners but for any restaurant that aspires to serve both people and planet. While also partnering with local farms, husband-and-wife team Ben Denham and Ashley Lloyd live on their 10-acre farm in Uxbridge, which supplies a handful of restaurants and a CSA. Breakfast is the main draw, but guests will be happy at any hour of the day. Verdant green salads, fantastic sandwiches on homemade bread, and a stunningly light hash brown make for a grand meal that gets all the details just right.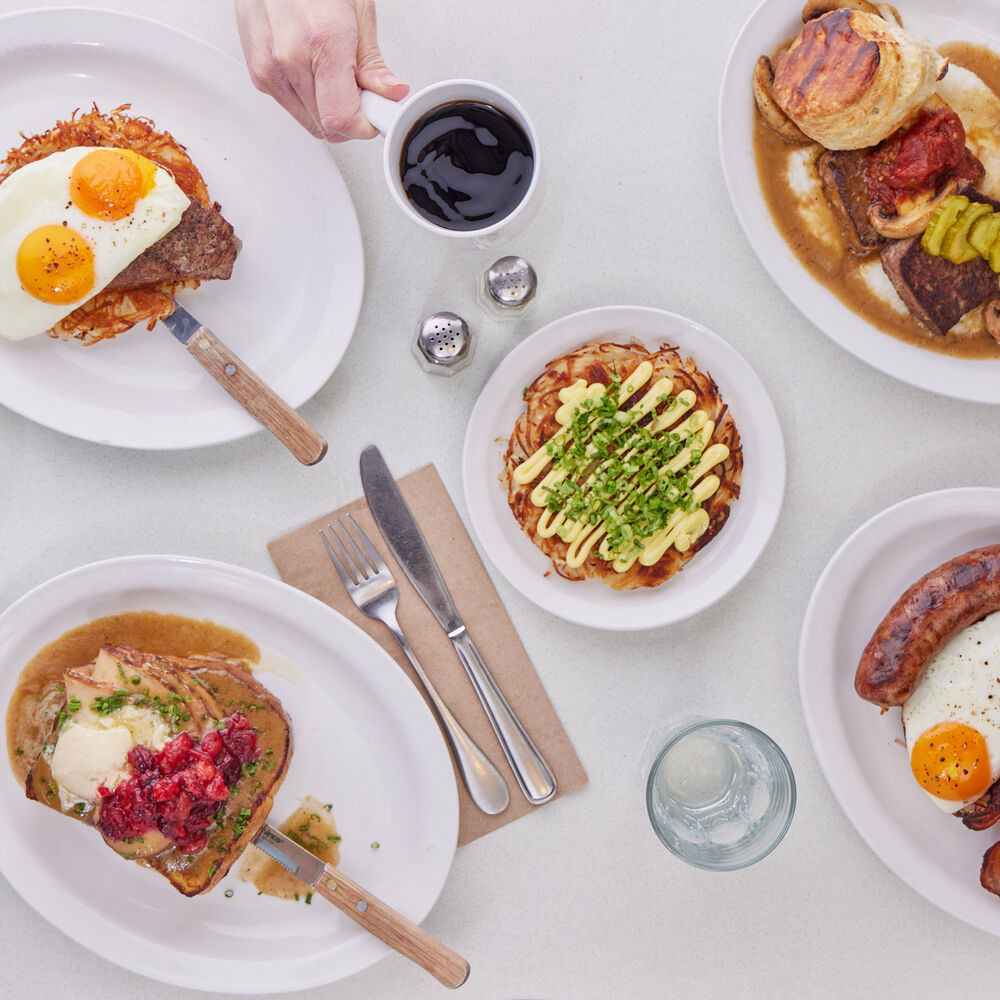 Pawelec Photo/White Lily Diner
---
Hero image: Daniel Neuhaus/Sunnys Chinese
---