Congratulations to Austin Hennelly, the bar director at One Star Kato and the 2023 MICHELIN Guide California Exceptional Cocktail Award Winner presented by Basil Hayden! The DTLA hotspot has long captured its illustrious clientele with chef Jon Yao's cuisine, but we wanted to get the lowdown on Hennelly's approach to upping the menu with the drinks. Below, we chat with the Exceptional Cocktail Award Winner on his drink of the moment, what he thinks of cocktails, and the ideal pairing. Cheers!
---
What are you drinking these days?
Lately I've been obsessed with Unified Ferments out of Brooklyn, NY. Super small production kombucha using high quality tea. I'm partial to their Wen Shan Bao Zhong.
Favorite non-alcoholic drink?
If I'm in the mood for a glass of wine, the sparkling Riesling from Lietz is my go to. It's dealcoholized by a process that involves putting the wine under vacuum conditions so it boils at a very low temperature. This allows the alcohol to evaporate while preserving the wine's character.
If I'm in the mood for a cocktail, the Phony Negroni from St. Agrestis is my first choice every time. It has juniper, gentian, hibiscus and citrus. Super satisfying and bitter.
How have your cocktail tastes changed over the years?
I tend toward lighter style drinks now. There was a time when I favored bitter, boozy and stirred and now I prefer more vinous cocktails. Almost every cocktail on the menu at Kato features some kind of fortified wine, sake or sherry.
Mandarin Garibaldi
What's the biggest misconception about mixology, or cocktails in general, that you'd like to dispel?
One of the biggest misconceptions is that creativity is some kind of divine intervention or jolt of inspiration. This is a misconception in mixology just as much as it is in cooking, music or art. Creativity is the result of sustained effort, of research, of trial and error. It's work. And if you're lucky, that work will lead to the creation of something unique and exciting.
What's your ideal meal and pairing?
Whatever duck dish Jon has on the menu at Kato and L'Antidote from Domaine Des Grottes. It's a mixture of Gamay juice, herbs, tea and cider from just south of Brouilly in Beaujolais.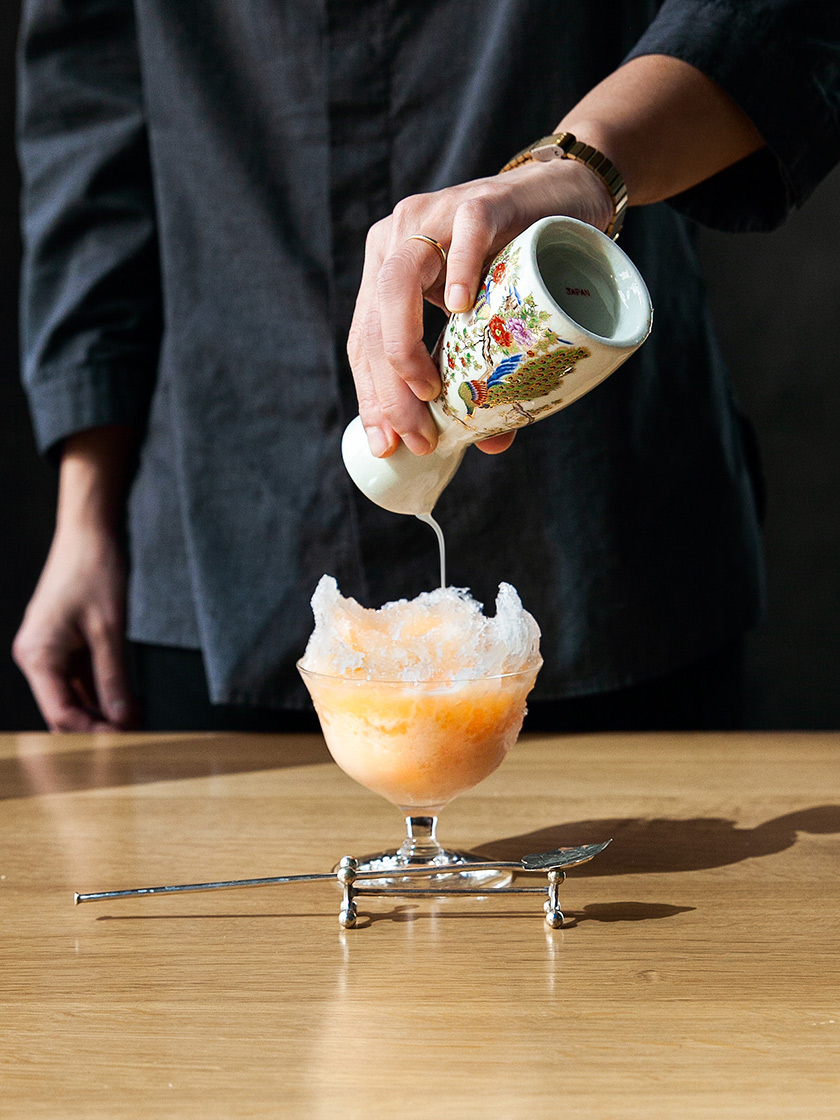 Lychee Martini
---
Hero image: Courtesy of Kato
---