For many, wine is their preferred drink of choice for the perfect night out or to complement a meal. But to Raghni Naidu, owner and founder of Naidu Wines, the grape holds a deeper meaning. It's about bridging cultures and experiences from around the world while building a legacy for her kids.
"My family name—Naidu, bears the label," says Naidu. "It's to convey the essence of my family and its belief in the freedom to create one's own path by following your dreams and passions with a tremendous amount of hard work, perseverance, and grit." It's that passion that drove Naidu to launch her eponymous vintage in in 2020. But for this female Indian immigrant owned winery, the story started years earlier.

---
Raised in the beautiful state of Punjab, India, Naidu recalls her parents bringing back trinkets and treasures from their travels that eventually made their way to the dining table. "It would be these multi-course meals paired with different beverages, and it gave my parents a lot of joy." This sparked a curiosity in the young Naidu, who at 18, moved to Melbourne, Australia, for her undergraduate studies. It was at this time that Naidu met her husband, Kaushick Naidu, and began her winemaking journey.
Travels abound to the world's most iconic wine regions amplified her education and boosted her desire. "Everywhere I travel, I would want to try the wines," says Raghni. "For me, it's a way to experience culture, just like food. It's something that brings me a lot of joy. That's why I feel wine is special."
The fruits of Naidu's travels came to fruition in 2018, when on a family road trip from Monte Carlo to Barcelona. "I can describe the moment clearly," says Naidu. "We were dining at Benvengudo, our kids were playing in the gardens and climbing trees, while Kaushick, and I were enjoying this beautiful meal. I just saw the joy in everyone's faces, and knew I wanted to make wine country a real part of my life."
Within three months, the couple had discovered a beautiful Pinot Noir vineyard in California owned by a second-generation Italian-American couple. Combined with premium quality grapes and an enchanting home with eye-watering views, and Naidu knew this was home. "It was truly a special opportunity that life had brought my way."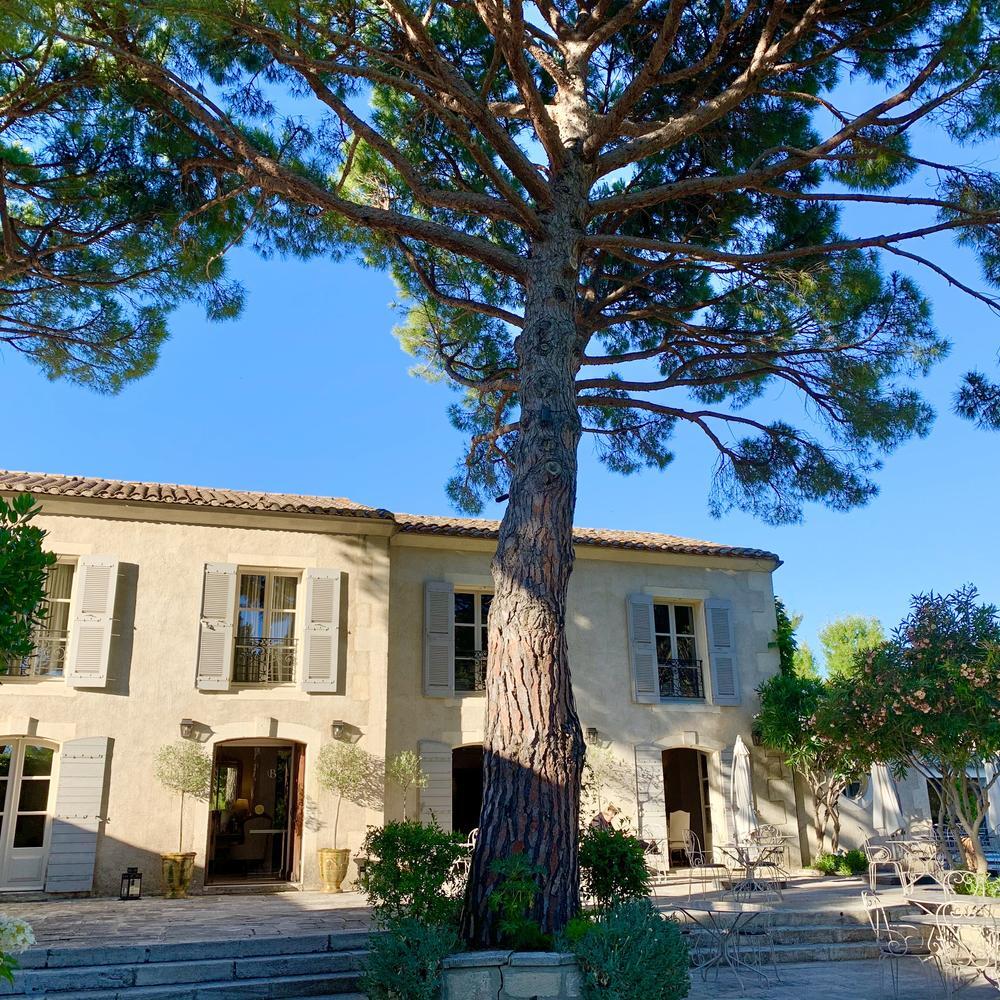 Courtesy of Benvengudo
---
---
Three years later, Naidu Wines has become one of Sonoma County's buzziest vineyards. From the 2019 Estate Pinot Noir, Sonoma Coast, to the 2021 Grenache Blanc, Catie's Corner, every Naidu Wine has received distinctions from the SF Chronicle Wine Competition as either Double Gold or Gold & Silver recipient, and won the North Coast Wine Challenge. But raking in accolades aside, Naidu is all about bringing delicious flavors to enhance the dining experience. Naidu Wines is now served at several MICHELIN Guide restaurants including Three Star (and Green Star) SingleThread in California, Indienne in Chicago, and (onboarding) Sona in New York.
And as the brand continues to grow, does Naidu have any favorites? "The 2021 Estate Pinot Noir," says Naidu. Featuring signature notes of blackberries, earthy pepper, and pomegranate, Naidu adds, "I love pairing it with everything from an eclectic Cheese plate, to Scallops to Mutton Biryani and even desserts."

But ask any winemaker and for all the successes come challenges. "There are so many things with the growing process that make it unpredictable year over year," explains Naidu. "There's so much uncertainty in the growing cycle, that people have to keep everything else as consistent as possible. You can control relationships and that's just sort of become set in stone, where people in this industry are used to doing things a certain way and dealing with people of a certain type."
Being a woman of color in the wine industry provides additional hurdles. "The main challenge I had, and still have, is that people don't take me seriously," says Naidu. "People would ask questions like 'What is she doing here?' or 'Why is she doing this?'" Despite the continual pushback from the industry, Naidu persevered.
What kept her going were her customers. "There's been so much amazing feedback, and people are so inspired by what I'm trying to do here," says Naidu. "A lot of the time, we get customers from a South Asian background, and they've been talked down to or feel like they have to prove themselves. I want to make sure that I make those people proud and feel welcomed."
And while Naidu will continue to face unforeseeable natural events, rising costs, and supply chain issues, her unwavering dedication continues to triumph. "Hearing directly from consumers that each and every wine in our line up stands out on its own and that the brand story is inspiring to them makes all the blood, sweat and tears absolutely worth it." Santé indeed.
---
All photos: Courtesy of Raghni Naidu
---