Located on College Street, one of the main arteries of downtown Toronto, Quetzal is a Mexican restaurant created to honor Mexican cuisine and traditions. Steven Molnar, executive chef of the One MICHELIN Star, hopes that the restaurant will educate guests on what modern, fine dining Mexican food is. "I strive to change the general perception surrounding Mexican cuisine by showcasing unique flavor combinations and seasonal products," Molnar explains. Influenced by Molnar's background—he's Japanese and Hungarian—the dishes have clear Japanese influences, and are all cooked over a 28-foot wood fire. "It creates a unique dining experience," Molnar continues. "From the wonderful smell of wood fire and distinct flavors of cooking over wood fire to guests being able to witness everything."
But how chefs spend their time outside the kitchen is just as important. That's why we sat down with the Toronto native for a deep dive on how he enjoys Toronto—from farmers markets and must-haves from the menu to his favorite MICHELIN Guide hotels and everything in between. And if you missed our previous "Where Chefs Go", check out how Camari Mick (of One MICHELIN Star The Musket Room) spends her time in New York and how sisters Katia and Tatiana Levha (of Bib Gourmand Double Dragon and Le Servan) indulge in the delicacies of Paris.
---
First things first, what are some desert island must-haves from the restaurant/menu?
I recommend all of our guests to experience the restaurant by allowing us to curate a tasting menu. I specifically recommend the bone marrow with wild Argentinian shrimp. We brush this glaze (made with pasilla chile, Ontario wildflower honey, confit garlic and spices) on the bone before roasting in the wood oven. We then serve the bone with grilled shrimp and our in house nixtamalized, ground and pressed tortillas. It is an extremely unique flavor combination and one of the most luxurious taco experiences.
How would you describe the culinary landscape in Toronto? What's the biggest difference in the culinary scene between Toronto and other parts of Canada like Vancouver?
I would describe the culinary landscape of Toronto as very diverse. We are very fortunate to live in such a multicultural city where we can explore countless different types of cuisine at a very high level. The biggest difference between the culinary landscape of Toronto and Vancouver is Vancouver's proximity to the Pacific Ocean. The availability of seafood at its absolute freshest is something that we simply cannot get so abundantly in Toronto.
What are some of your favorite restaurants in Toronto?
My two favourite restaurants in Toronto are Donna's and Imanishi. I also really enjoy eating ramen at Ramen Isshin or Ikkousha, Udon at Raku; banh mi from Lamhan Banh Mi and sushi from Oroshi Fish.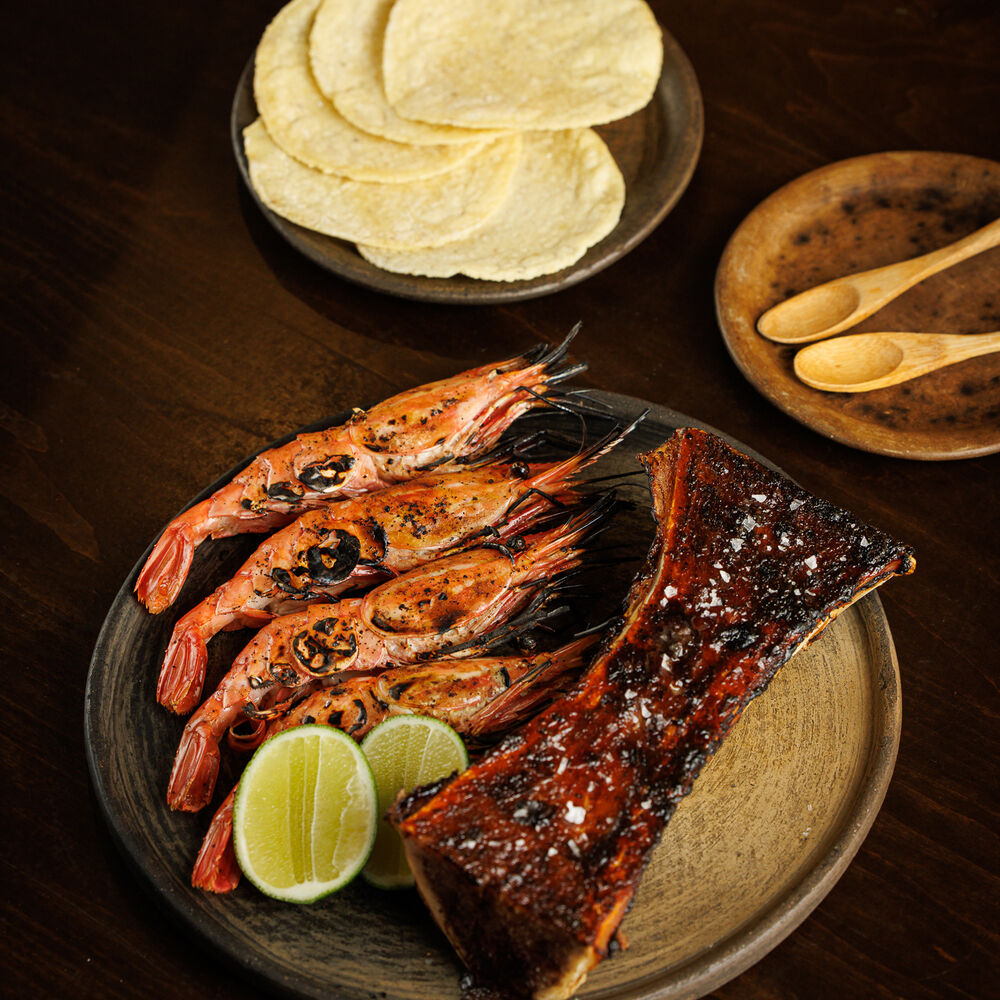 Rick O'Brien/Quetzal
Photo: Courtesy of Quetzal
So what's the perfect day in Toronto for you? To experience Toronto like a local, what is one thing they absolutely must do?
The perfect day in Toronto for me would be to drive to Scarborough Bluffs and spend the day on the beach, relaxing and reading a book. Next is heading to the farmers market to pick up some seasonal produce and going home to prepare a meal using my wood grill in the backyard to share with friends. One must do is strolling through Kensington Market and exploring all of the vintage stores and unique food spots!
Where do you like to go after dinner service to unwind? Where do you like to go when you're off duty?
After service, I enjoy crossing the street from Quetzal and going to listen to music at The Little Jerry. They have an incredible sound system and feature different DJ's and styles of music nightly.
What MICHELIN Guide hotel do you love to stay at?
I enjoy staying in Le Germaine or the Ace Hotel.
Where do you like to get your produce/groceries from?
Ideally from Trinity Bellwoods Farmers Market on Tuesday afternoon. I also shop at Fiesta Farms and Pusateri's.

Ace Hotel Toronto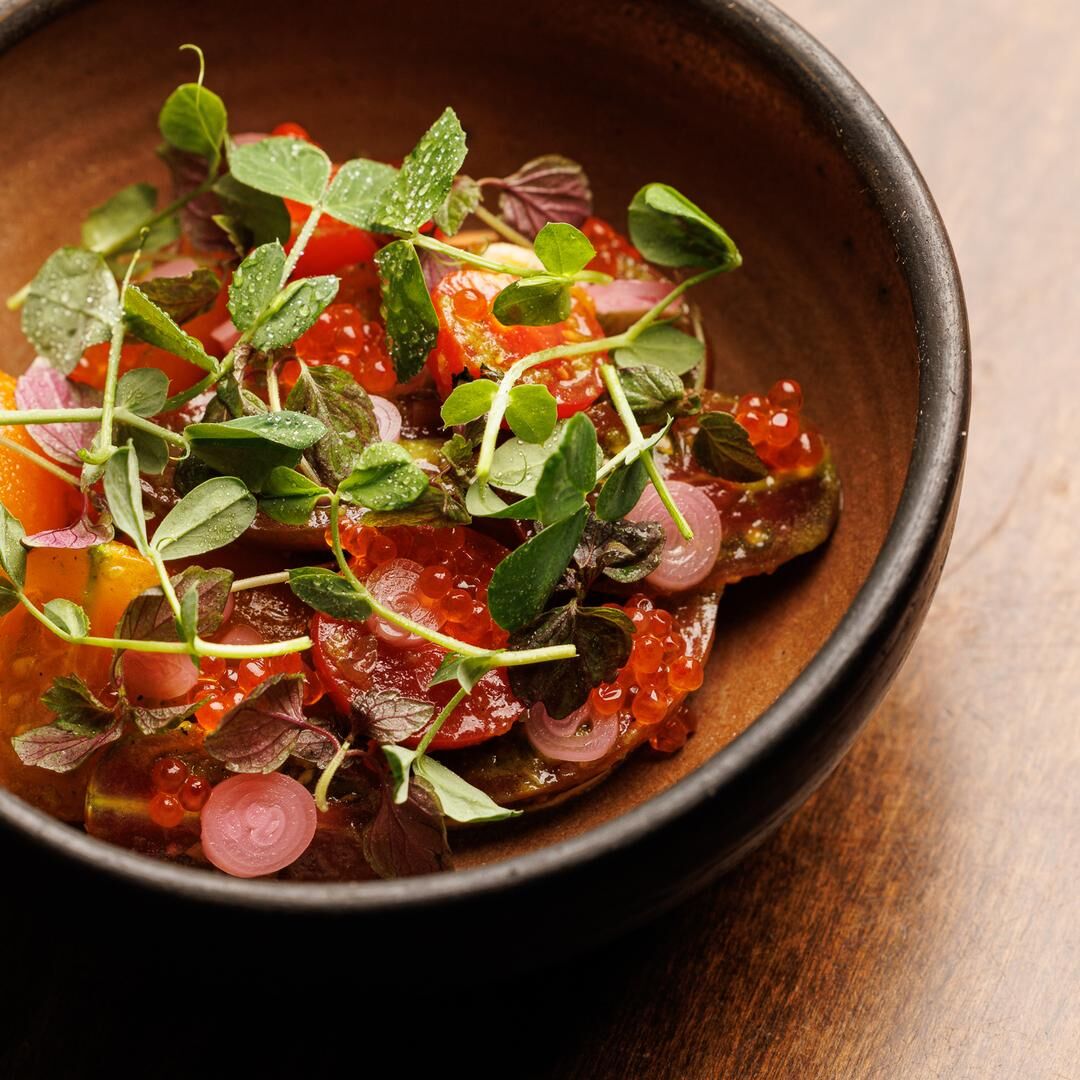 Rick O'Brien/Quetzal
---
Hero image: Courtesy of Quetzal
Thumbnail: Courtesy of Quetzal
---