Women have long ruled the kitchens at home across Asia — from stern Peranakan matriarchs who insist that rempah has to be pounded by hand to discerning grandmothers who can tell what ingredients were left out with a mere sip or bite. However, the restaurant industry paints a starkly different picture with men dominating the top positions in professional kitchens.

In recent years though, a sea of change has shaken up the dining industry as more women are breaking the glass ceiling with their spatulas to take charge or own restaurants. Alongside their male counterparts, they have braved the arduous work and demanding hours that are prevalent in the culinary industry to break new ground and satisfy diners.

To mark International Women's Day today, we round up top female chefs who have blazed a trail on Asia's dynamic dining scene.
READ ALSO: 10 Female Chefs Behind New One-Michelin-Starred Restaurants In France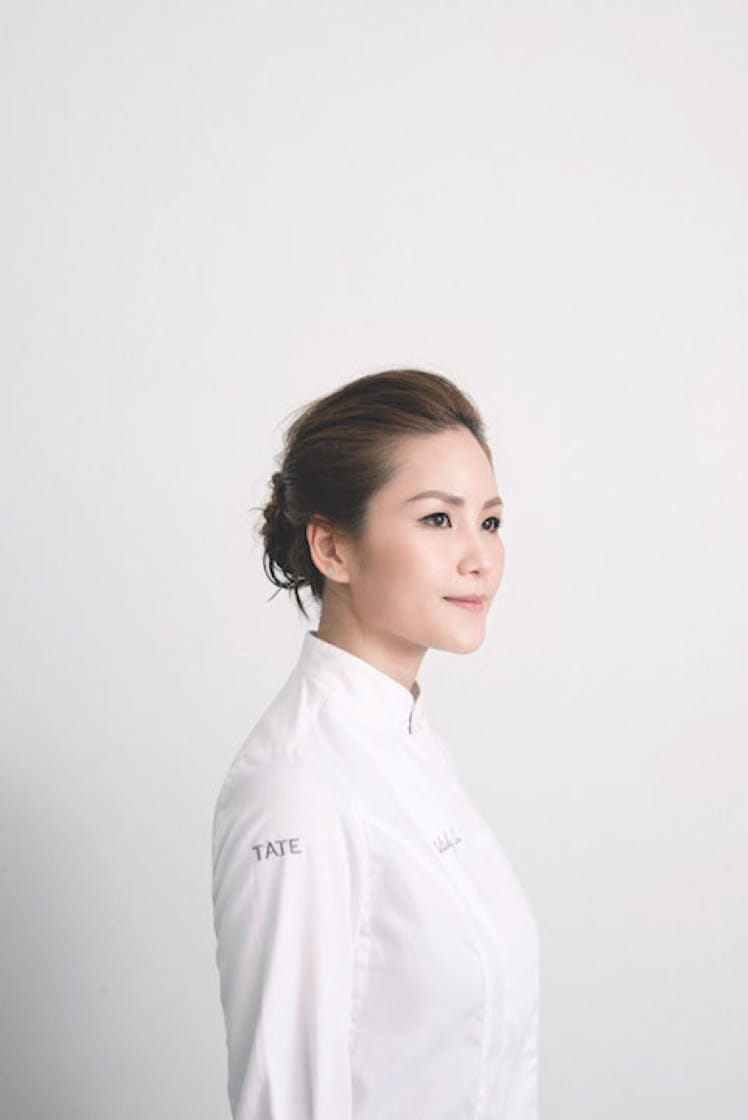 1. Vicky Lau, chef-owner of Tate Dining Room And Bar in Hong Kong
Over the past seven years, Hong Kong-born Vicky Lau has made a splash with her innovative French-Chinese cuisine at Tate Dining Room And Bar. The restaurant has also held on to its Michelin star since 2013. A former graphic designer in the advertising industry for six years, Lau found her calling in the kitchen after attending a life-changing grand diplôme course in pastry and cuisine at Le Cordon Bleu in Bangkok.
Tapping on her eye for aesthetics and visual arts background, she centres her menu around the concept of "edible stories" and
culinary expressionism. Lau's elaborately-designed dishes are whimsical in both taste and flavours. In 2017, she opened Poem Patisserie below her flagship restaurant. This International Women's Day, Lau is hosting a private charity cooking class at V-ZUG Hong Kong and partnering with The Old Man bar to present an eight-course cocktail pairing dinner. Proceeds from the events will be donated to The Women's Foundation.
READ ALSO: Food For Thought: The Art Of Vicky Lau's Cuisine At One Michelin-starred Tate
2. Mizuho Seki, head pastry chef of Tenku Ryugin in Hong Kong

Lauded with two Michelin stars over the past seven years, two-Michelin-starred Tenku Ryugin is one of the most talked-about names in the contemporary kaiseki scene in Hong Kong. One half of the dynamic couple that runs the restaurant is Mizuho Seki, who is its head pastry chef. After completing training stints in Helene Darroze in Paris and el bulli in Spain, she returned home to hone her craft at the three-starred Nihonryori Ryugin in Tokyo, where she met her husband-to-be, Hidemichi Seki. Mizuho was also pastry chef at Bulgari Tokyo-Osaka before joining the opening team of Tenku Ryugin, the first overseas outlet of Nihonryori Ryugin, in 2012. After heading the pastry team at Tate Dining Room And Bar in Hong Kong for a year, the she decided to rejoin Tenku Ryugin in 2015 to work alongside with Hidemichi, who is its chef de cuisine.
RELATED: Better Together: Meet The Dynamic Couple Behind Two-Michelin-Starred Tenku Ryugin in Hong Kong

3. Chen Lanshu, chef-owner of Gubami, Gôut Bar and Choux Choux in Taiwan

Chef Chen Lanshu has put Taiwan on the world's gastronomy map with Le Moût, her acclaimed French fine-dining in Taichung. Although she decided to close Le Moût on its 10th anniversary last December, the restaurant had left a strong impression, wowing diners with her exquisite style of haute French cuisine that is interwoven with sustainable Taiwanese produce. In 2011, Le Moût was incepted into the ranks of Relais & Chateaux, France's top-ranking hospitality federation, which brought her cuisine to a wider global audience.
Last year, Chen stunned gourmands with the closure of Le Moût as the demands to interact with the public proved to be too much for her to handle. Despite the closure of Le Moût, Chen still runs several businesses in Taichung — Gubami, a gourmet beef noodle eatery, speakeasy bar Gôut Bar and Choux Choux patisserie. No doubt, her next move will be closely watched by those on the restaurant scene.
4. Vanessa Huang, chef-owner Ephernité in Taiwan

The Taiwanese film industry's loss is a gain for the culinary world. Although Vanessa Huang majored in film-making and art in university, her interest in French gastronomy and desserts was insatiable. In 2002, she travelled to France to attend a course at Ferrandi Paris, an internationally recognised culinary arts school. Back then, she only harboured dreams of opening a cafe and did not even know about the MICHELIN Guide was.
Egged on by her mentor, she did a stage at the two-starred Astrance in Paris, which ignited her passion for gastronomy. In 2014, she returned to Taiwan and opened her restaurant
Ephernité, which is a portmanteau of two words, ephemeral and eternity, and focuses on the "farm-to-table" concept, using fresh and seasonal Taiwanese ingredients. In last year's inaugural MICHELIN Guide Taipei selection, Ephernité earned a spot with a Michelin Plate recognition.

5. Garima Arora, chef-founder of Gaa in Bangkok

Journalist-turned-chef Garima Arora from Mumbai broke new ground by being the first Indian woman to helm a Michelin-starred restaurant. Gaa, an innovative restaurant in Bangkok marries traditional Indian techniques and ingredients in inventive and playful ways. The groundbreaking chef traded her pens for pans after graduating from Le Cordon Bleu in Paris in 2010. Next, she scored coveted stints with top chefs such as René Redzepi of two-starred Noma in Copenhagen, British celebrity chef Gordon Ramsay and Gaggan Anand of two-starred Gaggan in Bangkok. In 2017, she struck it out on her own, with some backing from Anand, to open Gaa.
With a one-Michelin-starred restaurant, she hopes to push progressive Indian cuisine to greater heights in the international arena.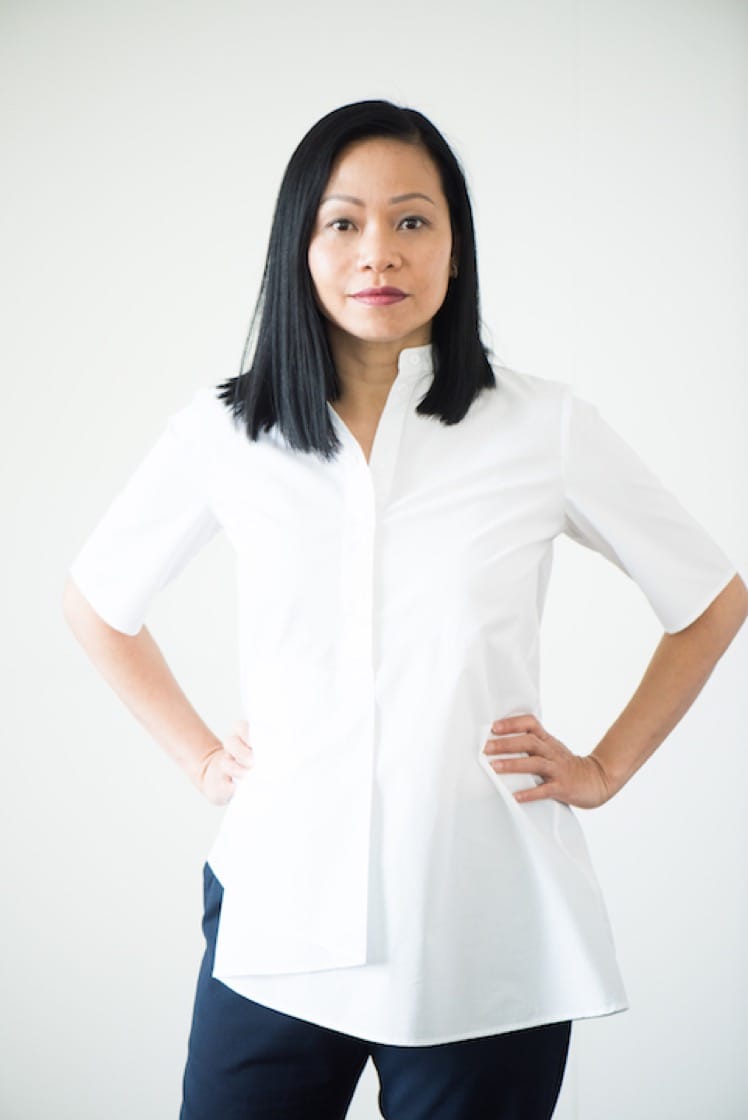 6. Pim Techamuanvivit, head chef of Nahm in Bangkok
It has been a year of homecoming for chef Pim Techamuanvivit who headed back to her hometown of Bangkok to helm Nahm, a one-Michelin-starred modern Thai fine-dining restaurant. Nahm was previously led by Australian chef David Thompson for eight years. Before Nahm, Techamuanvivit had already clinched another Michelin star, with Kin Khao, a restaurant that she opened in San Francisco in 2014. Techamuanvivit, who started out as a foodie, used to be work as a cognitive scientist in Silicon Valley. After office hours or during overseas trips, she relished restaurant-hopping, armed with a notebook and pocket-sized camera.
In 2003, she launched her widely read food blog, Chez Pim, which crystallised her dreams of becoming a chef. Despite being diagnosed with breast cancer in 2015, she pressed on with running Kin Khao. Speaking to the MICHELIN Guide Digital in Bangkok, she said: "Thai cuisine has always been driven by Thai women and it is great that [the guide] is shining the spotlight on Thai women. But to me, it's not about returning Thai cuisine to Thai women or anything. It's always been with us."
RELATED: Chef Spotlight: Pim Techamuanvivit Of Nahm And Kin Khao
7. Bongkoch Satongun, chef-owner of Paste Bangkok and Paste Laos
You can call Thai chef Bongkoch Satongun, affectionately known as chef Bee, a late bloomer in pursuing a culinary career. Although she grew up in her family's eatery in Bangkok, it was only at 28 when she decided to become a chef. That was sparked by her Australian husband Jason Bailey, who shared an ardent love for Thai cuisine. In 2013, the couple opened the first outlet of Paste Bangkok, which centres on heirloom Thai cuisine executed in modern and creative ways. Satongun and her husband uncover ancient Thai recipes and endangered Thai cooking techniques and make them the stars of the menu at Paste Bangkok. Signature intensely flavoured dishes include
8. Violet Oon, chef-owner of Violet Oon Singapore

Hailed as the doyenne of Singapore cooking, Violet Oon has been involved in shaping Singapore's food scene in myriad ways. In the early 1980s, she was the food critic for the now-defunct The Singapore Monitor newspaper. Following that, she started a culinary tabloid called The Food Paper, conducted overseas food tours, wrote cookbooks and appeared in cooking programmes on television. In the 1990s, she opened eateries in Takashimaya and Bukit Pasoh Road, which have since folded.
But she has made a successful comeback with her successful Violet Oon Singapore brand of restaurants. In 2012, she roped in her children, Tay Yiming and Tay Su-lyn to start Violet Oon's Kitchen. Two years year, it was relaunched as Violet Oon Singapore and outlets in National Gallery Singapore and Clarke Quay followed shortly. Last November, she rolled out her fourth outlet in ION Orchard and will open a fifth outlet in Jewel Changi Airport next month. She also has plans to expand her retail line of cookies, sweets and spreads.
RELATED: Singapore Chef Violet Oon Celebrates Colonial Cafe Culture With Fourth Restaurant
9. Janice Wong, chef-owner of Janice Wong Singapore
The petite chef, whose name is synonymous with whimsical desserts and pastries, has been flying Singapore flag high for many years. After working under top chefs such as Thomas Keller and Pierre Herme, Wong channeled her dessert-making prowess to starting 2am:dessertbar in Holland Village in 2007, which is known imaginative creations like Cassis Plum and Chocolate H20. In 2014, she launched her eponymous confection line, Janice Wong Singapore and runs dessert bars and confectioneries in Singapore, Tokyo and Macau. Last year, Janice Wong Singapore confectionery line debuted in London with a concession stand in the renowned food hall in
Harrods. The booth features one product — the Crayon Box, a set of edible chocolate crayons made of chocolate. Recently, Wong has become a Willy Wonka of sorts, creating cutting-edge edible art that stretches one's imagination in the form of chocolate paints and sculptures.
READ ALSO: More Than Yuzu: Chef Janice Wong Explores The Citrus Fruits Of Kochi
Compiled by Kenneth Goh