It's been a sweet life for Singaporean dessert maestro Janice Wong. At 24 years old, she entered Singapore's young gastronomic scene in 2007 with progressive dessert restaurant 2am:dessertbar. In the years since, she's made a name for herself around the world as an artist and avant-garde pastry chef. Wong's edible art installations — tablescapes and entire rooms decked out in visual artworks made from sugar, chocolate and confectionary — have been exhibited in locations worldwide from museums to pop-up events by luxury brands like Hermes, Prada and Ferrari.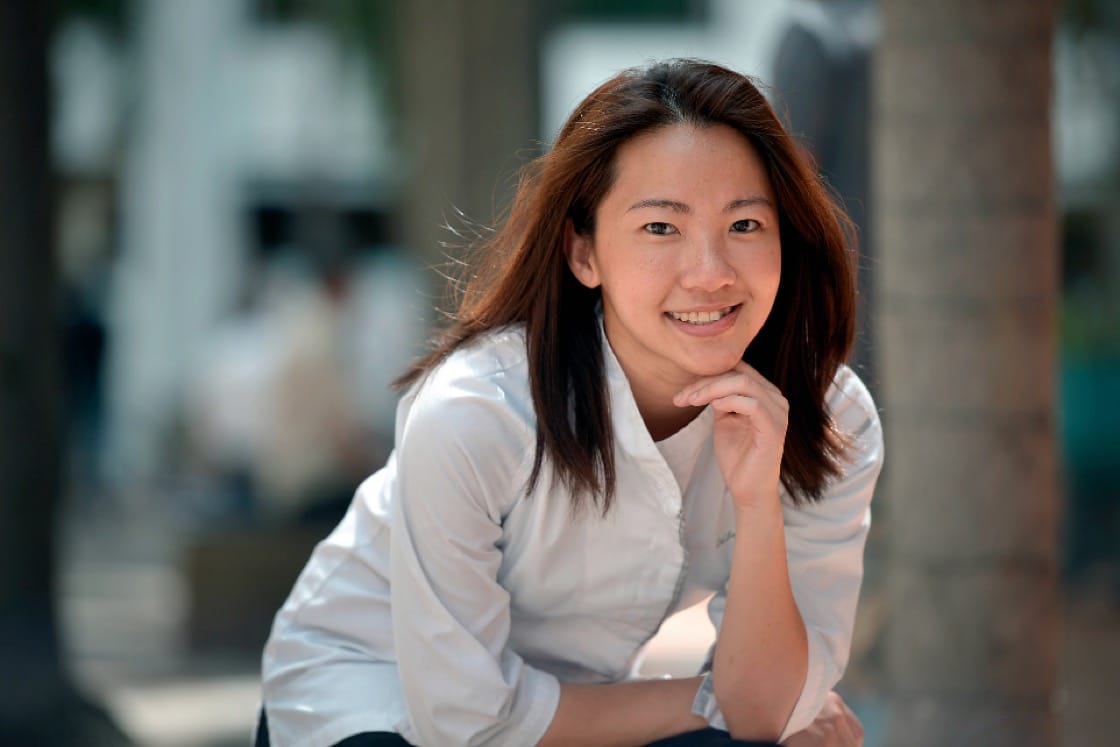 (Pic: Janice Wong)
In 2014, she launched her eponymous brand in partnership with backer Manoj M. Murjani, the co-founder of TWG Tea, venturing overseas with Janice Wong Dessert Bar in Tokyo and experiential shop and restaurant Janice Wong MGM in Macau. Becoming one of the few female pastry chefs in the world to launch a retail brand under own name, Wong's signature confectionaries range from quirky creations like the Chocolate Paint Jar Set and Chocolate Crayon Box Set that let you try your own hand at some edible art, to more accessible, easy-to-eat ranges of chocolate bars and jewel-like bon bons. The confectionary, packaged in distinctive paint-splodged boxes, is available online as well as at Wong's string of outlets in Singapore, Macau, Tokyo and Harrods in London.

This month, she is back full circle at her very first dessert bar in Holland Village in Singapore with 2am:dessertbar's newly launched dessert degustation menu and cocktail pairings. Each pretty plate captures the liveliness of spring with surprises and unexpected flavour combinations from herbs and vegetables not commonly seen in desserts. Regional Japanese ingredients come together on colourful plates like the Kinkan Osmanthus Tea, which features an emerald quenelle of herbaceous ice cream made from shungiku, a Japanese leafy vegetable, with kumquat compote, osmanthus tea gel, pistachio crumble and olive-oil-marinated pomelo.
Kinkan Osmanthus Tea (Pic: 2am:dessertbar)
Between introducing the new dishes to guests at the bar, Wong bustles about pouring pastel swirls of colourful chocolate paint beneath the glass-topped tables at the booth seats, brightening the restaurant's look for spring. She shares her thoughts on creating unique experiences at every level of a dessert empire that spans restaurants, dessert concepts, edible art experiences and a global range of confectionaries.

Who's a patissier you've always looked up to when it comes to building a successful business?
Pierre Herme would be one. I know he is very well-known but if you really look into his career, he started off with one outlet and then it grew into three in Paris but it was his Tokyo market that made him very popular. So he's somebody I look up to because his business model was good and something I could learn from. It's something I would want to emulate, to have a sustainable business and keep expanding but not diluting the brand.

How do you balance creativity and commercial interest without diluting the brand?
It's very tough, I'd say almost impossible. But I'd say the first thing is to really focus on quality. If anything compromises that, we will not take it on. Now it's manageable because the team is very good and we're constantly innovating and coming up with new products. We're not a big company like Nestle with tons of R&D dollars so we had to really think out of the box because of our limited resources. For me, it is about coming up with sweet experiences for the current generation and the new generation. For example, things like the chocolate paint and chocolate crayon are very interactive experiences that push the boundaries, but we also have a range of products that are just easy to eat, like the bon bons or snack packs, and this creates a fine balance between the extraordinary and the ordinary.
The Chocolate Crayon Box Set (Pic: Janice Wong)
How do you walk the fine line between novelty and creativity?
First and foremost, I always try to focus on the user experience. It is essential to take into consideration how different target markets will interact with the product, the process of engagement and to ensure that they appeal to all age groups. For example, the chocolate paint jars could initially be seen as a product that solely targets children. However, through customer research and my own experiences, we know that the product is also enjoyed by the older generation too — I have seen a 70-year-old man happily painting away.
Janice Wong confectionaries at Harrods in London (Pic: Janice Wong)
What countries or cities have the most exciting desserts scene right now?
China is the most interesting scene at the moment because of the growth of the market. Over the past couple of years, there has been an influx of new patisserie venues and brands opening, and it shows no sign of slowing down.

With food trends constantly evolving, where do you think desserts trends are at or headed?
More than ever, we need to take into consideration the significant role Instagram plays for millennials. Many international guests will be introduced to my creations and outlets through Instagram, so it's important to ensure that we continue to create unique experiences for our guests that showcase our visually beautiful desserts and products. Another trend that has become apparent due to the healthy eating movement is reduced sugar content or substitutes. We are seeing more chefs now experimenting with vegan desserts that are made without milk or eggs, and sugar-free desserts.