Gone are the days when greens on a plate are there to play mere supporting roles to rich seafood starters and meaty mains. These days, vegetables are emerging as the rightful star of many a fine-dining table.
Driven by increasing awareness of health and environmental concerns, and a growing appreciation among chefs for heirloom vegetables and artisanal produce, more fine-dining establishments are offering thoughtful vegetarian tasting menus that give centrestage roles to innovative preparations of fruit, vegetables and fungi.
From refined Zen Buddhist vegetarian cuisine in Japan and China to raucous, hearty plant-based fare in Los Angeles, we've selected some MICHELIN-starred establishments around the world offering delicious vegetarian cooking.

MICHELIN Green Star: Gastronomy and sustainability

King's Joy is a role model of sustainable gastronomy. It offers vegetarian cuisine made using green and seasonal produce sourced from local organic farms. They have also implemented a few policies on reducing energy and resources consumption.
This Beijing favourite is widely known as the gold standard of vegetarian dining and serves up colourful fare full of textures and flavours with organic vegetables from local farms and wild mushrooms from Yunnan.
What our inspectors say
: "Just a stone's throw from Yonghe Temple, this upmarket restaurant is remodelled from a courtyard house and features a glass-roofed dining room. Try chef Gary Yin's tasting menu for culinary highlights, such as honeylocust, fox nuts and peas, as well as rice with assorted mushrooms and peach resin, both delivering a nice contrast of textures."
King's Joy
Located in the center of Beijing, Vege Wonder has committed itself to delivering the beauty of Chinese vegetarian food in a creative, natural and colourful way.
What our inspectors say: "If you crave taro fish or chicken nuggets made with soy, you're in the wrong place. Championing the ideals of natural, eco-conscious and artistic culinary creations, this destination strives to mix and match authentic tastes and textures of various ingredients, while refusing to imitate any meat dish. Produce is sourced from all over China and the presentations are exquisite. Meticulous service completes the experience. Pre-book the private rooms."


Vege Wonder, Beijing
A meal in one of Fu He Hui's tranquil private dining rooms takes you on a journey to discover China's diverse range of exotic produce and fungi finessed into delicate morsels that showcase the true flavours and textures of these ingredients.
What our inspectors say
: "Exuding Zen-inspired serenity, the room reflects a philosophy that veganism isn't just about the food, but is a way of life. Only set menus are served and they change every season to make use of the best local ingredients. Masterfully crafted and plated courses include some authentically recreated recipes from the past. Tea is also closely related to Zen so do order from the extensive tea menu to complement the dishes."
Fu He Hui, Shanghai
Situated between the Stadtpark and the Stephansplatz right in the heart of Vienna's city centre, Austrian restaurateur Christian Halper's flagship fine-dining restaurant Tian offers elegant all-vegetarian tasting menus created with regionally sourced produce, including from the restaurant's own garden. The organic juices and wines on the beverage menu are carefully chosen to pair with both the cuisine and the philosophy behind it.
What our inspectors say:
"The depth of flavour that you'll find in the exclusively vegan and vegetarian dishes on offer here is remarkable! And how about a bottle from the ever-growing selection of organic wines - or perhaps one of the restaurant's home-made alcohol-free drinks - to wash down the sophisticated, flavoursome fare? Friendly, professional front-of-house team."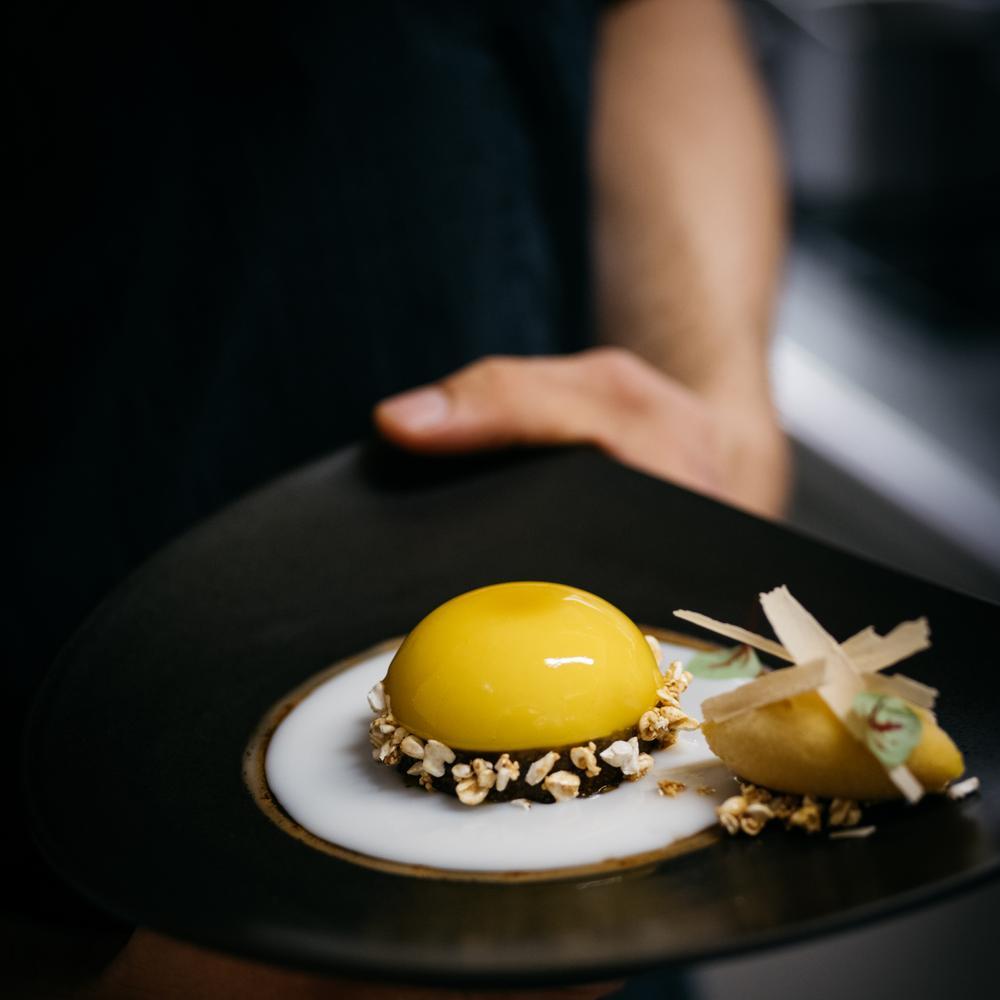 Tian, Vienna
What our inspectors say: "Finding your way here through a maze of backyards to ring the bell at the unassuming door is an adventure in itself! Up on the first floor you'll find a vibrant restaurant decorated in an "industrial" style (it was once a fashionable night club). The vegetarian cuisine, artful and sophisticated, is served to a soundtrack of electronic music."
Cookies Cream, Berlin


"Seven Swans" in Frankfurt is a Michelin-star vegetarian restaurant. All ingredients used in their gourmet cuisine come from their own permaculture garden.

What our inspectors say: "If you're looking for something out of the ordinary, SEVEN SWANS is it. Sit back and take in the cool, hip vibe, with floor-to-ceiling windows affording a great view of the River Main in Frankfurt's narrowest building (seven storeys high! ). Enjoy vegan cuisine made from organic produce (many of the ingredients come from the restaurant's own farm not far away) in the relaxed dining room."
Seven Swans, Frankfurt

What our inspectors say: This is the new restaurant of Nenad Mlinarevic (previously in charge at the 2-starred Focus at Park Hotel Vitznau) and his second address in Zurich, along with Bauernschänke. Congenial vibrant atmosphere, excellent service. Vegetarian food with great creative dishes for sharing. Daily specials (usually served in a bowl) plus an abridged dinner menu at lunchtime.


Neue Taverne, Zürich
What our inspectors say: This charming restaurant is located in a 400-year-old half-timbered house. You can expect a warm welcome here and enjoy fine modern cuisine with a creative touch, prepared from excellent ingredients. The vegetarian "Morsels" menu can be combined with meat or fish, should you wish, while the "Sipping" menu gives guests the chance to pair wines with their meals (alcohol-free drinks are also available).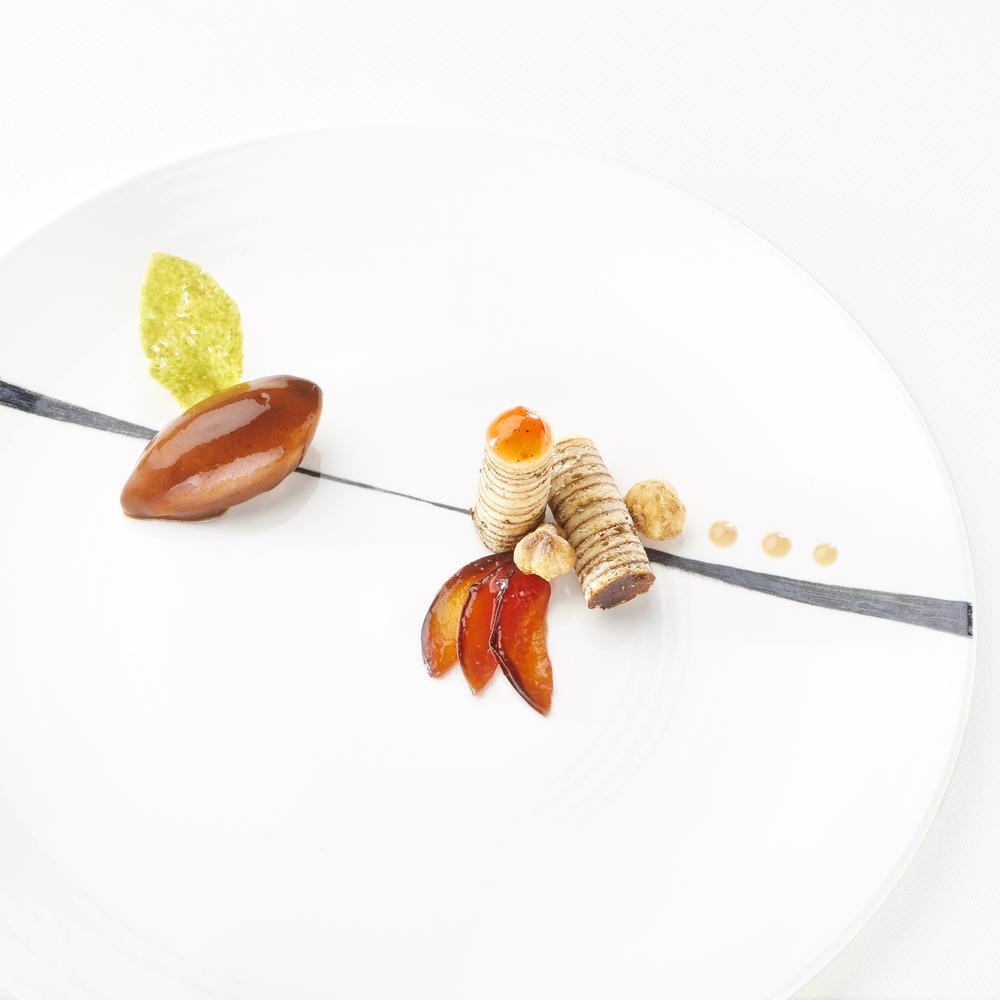 Die Rose, Rüschlikon
Pietro Leemann has come to be known as one of the great innovators of vegetarian cuisine. He opened Joia in 1989 with the vision of bringing vegetables to haute cuisine level, and the venue became the first vegetarian restaurant in Italy to be recognised with a MICHELIN star in 1996. His dishes are evocatively named — The Navel Of The World is a Sicilian risotto with artichokes and homemade miso in a carrot ring, while The Source Of Life is pumpkin and porcini mushroom in a golden "egg" of almond and corn fondue.
What our inspectors say:
"The pupil of a great master, the chef here became a vegetarian after a gradual philosophical and spiritual transformation in Asia. After many years, his focus is now on natural food, which is avant-garde, experimental, skilfully prepared and beautifully presented. Full of flavour, the menu here is 80% vegan and gluten free."
Joia, Milan
What our inspectors say: "Find this tiny sparkler tucked inside the historic Hotel Normandie and helmed by Chef Gary Menes along with his talented team. The name, French for "counter," is a literal description of the space, which seats no more than ten guests before the stainless-steel kitchen, and features little more than a wine alcove to adorn the room. Such intimate seating means that the ambience depends primarily on the patrons, who are either uniformly quiet and contemplative or lively and interactive.
Dishes turned out of this kitchen are innovative and handled with great care, with the chef focused almost entirely on vegetables—protein plays a subsidiary role. Keeping that in mind, anticipate the likes of a savory carrot velouté or morsel of cured squash, both of which are as monumental as the supplemental grass-fed beef. Much of the produce arrives fresh from the chef's Long Beach garden.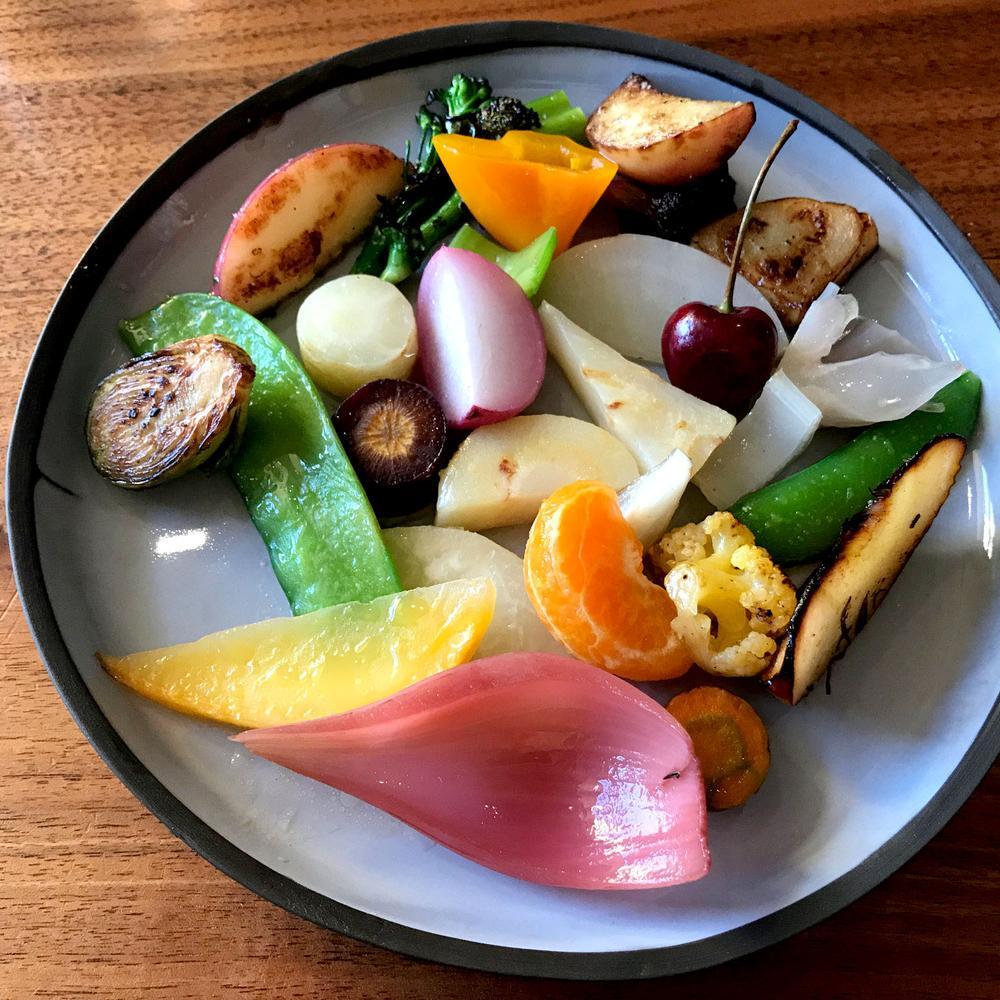 Le Comptoir, Los Angeles
What our inspectors say
: "It is highly rare for a tasting menu to leave one feeling energized, but so goes the imaginative cooking at this vegetable-focused gem. Who knew that turnip juice makes for good bread or that oysters can turn into a creamy and yet entirely creamless sauce? Chef Rob Rubba did, and his creations are delicious insights into what is possible with vegetables. Local farms are the very essence of this sustainable restaurant; even carnivores cannot deny its food is original, confident and tastes as good as it looks."
Oyster Oyster, Washington, DC
Hero image courtesy Ingo Pertramer/Tian