From neighbourhood wine bar to Michelin Star, tapas to tasting menus, Manchester has a restaurant to suit all tastes and pockets. Here's our selection from the MICHELIN Guide Great Britain and Ireland 2023.
mana - One Michelin Star
Set in the Ancoats area of the city, this slick restaurant is run by a talented team who choreograph your dining experience impressively from beginning to end. There's a relaxed atmosphere and spacious feel to the open-plan room, where the on-view kitchen provides a platform for the chefs' performance. The surprise set menu features the best British produce, including foraged ingredients and plenty of seafood. These are brought together in sophisticated, well-judged combinations to create exciting, original dishes, whose flavours remain long in the memory.
Mana
If you are after authentic Spanish food in Manchester then this buzzy restaurant in the heart of the city is the place to go; sit at the first-floor counter, where you can see the chefs at work. Prime Spanish ingredients feature in the appealing tapas dishes, which are well-priced, generously portioned and packed with flavour. Choose around three dishes per person – the young team know the menu well and are more than happy to offer suggestions.
El Gato Negro
Under the railway arches near Victoria station, in the city's Green Quarter, sits this restaurant that specialises in pasta and dumplings. German spätzle play a key role in the menu – and the restaurant's name – but expect to find the likes of gnocchi, pappardelle and pelmeni on there too. It's all made in-house and offers great value for money, with the Polish pierogi a particular highlight.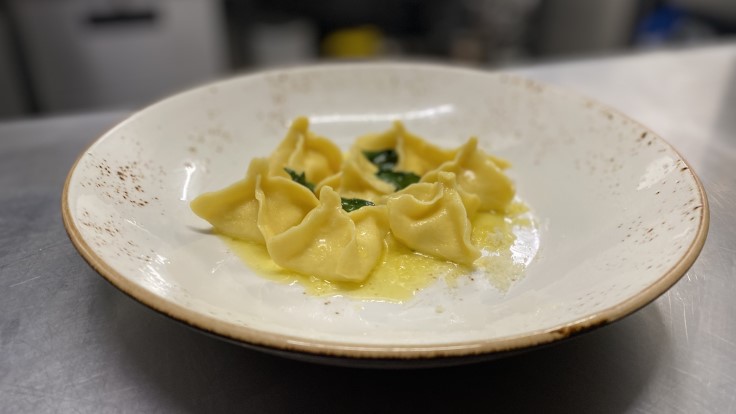 The Spärrows
Its name is a combination of Oslo and Manchester – the birthplaces of its two owners – and the influences of both can be seen in this smart, modern restaurant in the suburb of Prestwich. They serve open Scandinavian sandwiches alongside salads and soups in the daytime, followed by small sharing plates in the evening. Dishes come with plenty of flavour and texture: four plates per person make for a satisfying dinner.
OSMA
Set on the ground floor of the iconic, Grade II listed Midland Hotel, this intimate restaurant features a moody colour scheme, striking chandeliers and central booths. The eponymous chef offers a multi-course tasting menu which is a playful homage to the North of England; dishes are well-presented, provide generous flavours and showcase the personality and enthusiasm of the chefs.
Adam Reid at The French
Sitting on the edge of the bustling Northern Quarter is this appealing, family-run French bistro which offers some great value menus. French dishes like snails with a vouvray reduction or beef fillet with béarnaise sauce are cooked with pride and skill, and the results are extremely tasty. There's also plenty of choice on the French-leaning wine list.
63 Degrees
This neighbourhood wine bar in Ancoats is run by a group of friends who wanted to create a restaurant they would choose to go to themselves. It offers something a little bit different for the city, providing a lively, laid-back ambience and a short menu of satisfying, modern Mediterranean small plates to go alongside its keenly priced natural wines, many of which you can buy to take home.
Erst
This welcoming bistro is located in Deansgate Mews, an elevated 'street' that's part of the redeveloped Great Northern building in the city centre. Plenty of work goes into the vegetarian-led small plates, which are attractively presented and provide appropriately punchy flavours for such a buzzing setting. The nearby Holy Grain bakers provides them with some exceptional sourdough bread.
Another Hand