MICHELIN Guide Hong Kong 2020
Vea
198 Wellington Street, Central, Hong Kong
1,680 HKD • Innovative
MICHELIN Guide Hong Kong 2020
Vea
198 Wellington Street, Central, Hong Kong
1,680 HKD • Innovative
MICHELIN Guide's Point Of View
An impressive counter and open kitchen dominate the room and this is where you'll want to sit to watch chef Cheng and his team in action. An experience it most certainly is, thanks to a 10-course tasting menu that features ingredients from around the globe. The creative and original dishes stimulate all the senses while also paying respect to the history of Hong Kong, as well as the chef's childhood memories.
Show More
Show Less
m One MICHELIN Star: High quality cooking, worth a stop!
ó Comfortable restaurant; one of our most delightful places.
Related Reads
Six chefs from MICHELIN Guide-featured restaurants in Hong Kong share their pantry essentials and simple tips for cooking with them at home.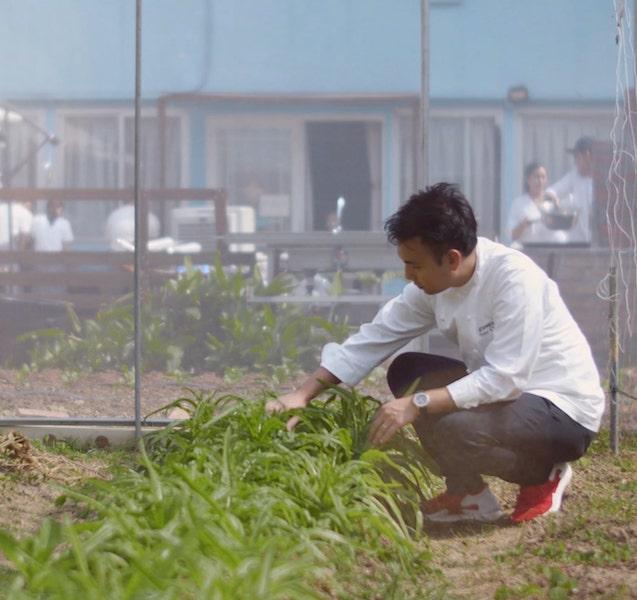 Chef Vicky Cheng of one-MICHELIN-starred VEA showcases the tasty results of cooking with vegetables grown from recycled coffee grounds at a special "farm-to-table" luncheon held last November.
After brewing your cup of coffee, do not let the coffee grounds go to waste — they can be given a new purpose if you know the ways. Here are five suggestions on how to put them to good use.
Subscribe to our newsletter and be the first to get news and updates about the MICHELIN Guide
Subscribe
Follow the MICHELIN Guide on social media for updates and behind-the-scenes information