Michelin is delighted to announce that the first MICHELIN Guide Latvia will be unveiled on 21st November 2023. The MICHELIN Guide Inspectors have been busy exploring the second largest of the three Baltic States which, following the addition of Estonia last year, reaffirms the development of the region's culinary scene in recent years.

The MICHELIN Guide Inspectors have travelled from the capital, Riga, with its UNESCO protected Old Town, out to charming countryside villages; they have stopped at the coastal cities of Liepāja – set in the west overlooking the Baltic Sea – and Jurmala, which borders the Gulf of Riga; they have also visited inland towns and villages, from Tērvete to Līgatne and Valmiera to Cēsis – all in the pursuit of discovering the best restaurants the country has to offer.

As with all of the Guides in the Michelin collection, the selection for Latvia is compiled by the professional, independent Michelin Inspectors, who evaluate restaurants based on worldwide criteria in order to make the best recommendations for gastronomes across the globe.

The MICHELIN Guide Latvia 2024 selection will be available from 21st November on The MICHELIN Guide website, as well as on the free iOS and Android apps.
"After much time spent observing and experiencing the development of the Latvian culinary scene, we are delighted to add the country to our MICHELIN Guide family. Already well-known for its heritage, coastal and forest sites, in recent years Latvia has also become a fascinating gourmet destination in Europe. From delicious traditional treats proudly served by casual eateries to creative international cooking offered in contemporary restaurants which rival those of other European cities, Latvia fully deserves this special recognition. With our Inspectors currently finalising the inaugural selection, we simply can't wait to share with food-lovers – both local and international – the many hidden gems they have found across the country."

Gwendal Poullennec, International Director of The MICHELIN Guides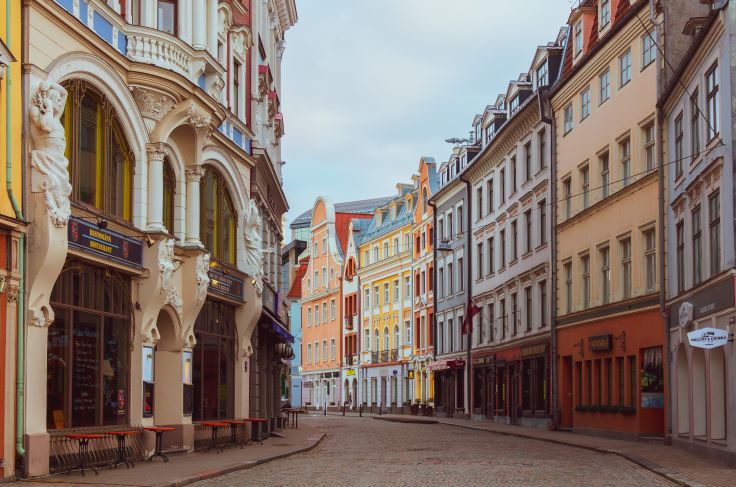 The arrival of The MICHELIN Guide is supported by the Investment and Development Agency of Latvia, whose Director General, Kaspars Rozkalns, said:


"Latvia is a destination yet to be fully discovered by many travellers, with four seasons, 500 km of coastline and a thriving business environment. We are a nation of innovators who embrace experimentation and are always up for a challenge. Latvian cuisine is renowned for its natural ingredients, unique flavour combinations and exceptional service. This recognition from The MICHELIN Guide will not only put Latvia on the map as a premier destination for gastronomy tourism, but will also bring attention to the country's diverse culture, nature and history."
This post is brought to you in partnership with Latvia Travel