London has long been celebrated for its diversity and multiculturalism, but what also sets it apart from many other capitals of the world is its openness to new ideas and willingness to embrace new influences – this is a city that never stops changing.

To get a feel for what makes London so special one needs look no further than its restaurants. Diners in the capital can choose from a vast array of cuisines and this year's new Michelin Stars in London – which were announced at a special event on Monday 7th October – represent just what it is that makes this city so enthralling, so colourful and so exciting.

Endo at The Rotunda opened this year in the former BBC TV Centre on Wood Lane, proving that there is still much entertainment to be had in W12. In recent times Japanese restaurants have moved away from offering generic menus and are now becoming more specialised and authentic. Yokohama-born Endo Kazutoshi's nigiri reflects both his training in traditional Edomae techniques and his international experience, so is interspersed with more modern compositions. His warm and welcoming personality also adds to the enjoyment and the friendly atmosphere. The restaurant occupies an impressive top floor space of the building and the counter, which is fashioned from 200-year-old hinoki wood, is a thing of beauty.

Endo at The Rotunda
A "kitchen, table and wine room" is how chef Nuno Mendes described Mãos, the restaurant he helped set up on the first floor of the Blue Mountain School in Shoreditch – a collaborative space for fashion, design, art and food. If anywhere captures the zeitgeist when it comes to eating out then surely this is it: before settling down to eat together around a 16-seater table, guests have drinks and snacks by the open kitchen and are encouraged to engage with their fellow diners as well as the chefs. The surprise menu of around 16 courses that follows offers a masterclass in originality, balance and depth.

Mãos
A surprise menu is also a feature at London's third new Michelin Star, Da Terra, which sits within the restored Victorian splendour of the Town Hall hotel in Bethnal Green and offers 8 or 10 original, refined and truly captivating courses. To reflect the two chefs' backgrounds and extensive travels, their dishes display hints of Italy and Latin America in their influences. The kitchen team are also involved in the service here; they bring the dishes to the table themselves and explain their composition.

Da Terra
London is also a city of wonderful parks and open spaces – and in a bucolic setting on the edge of Richmond Park you'll find our fourth new Michelin Star: the warmly run, family-owned Dysart Petersham, a house built in the early 1900s as part of the Art & Crafts movement. Our inspectors have been following the progress of the restaurant here for a while and have been very impressed by the well-crafted and boldly flavoured cooking – there are no gimmicks; just great seasonal produce cooked with care and understanding. Fish is handled with particular aplomb and puddings are creative and satisfying.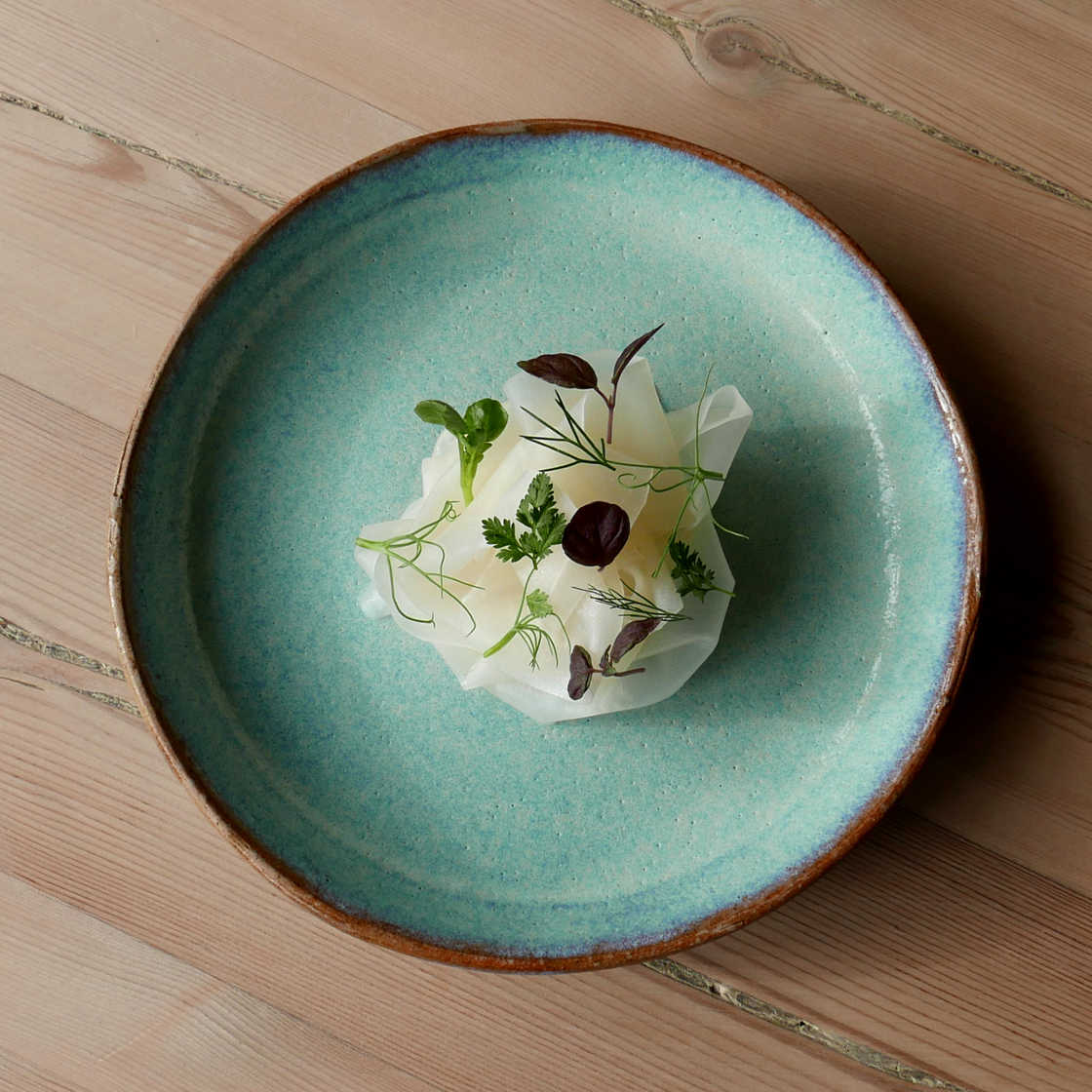 Dysart Petersham
London also has three new Bib Gourmands: Bancone, focuses on freshly made pasta and offers incredible value for money, especially when one considers its central location. Two Lights in Shoreditch offers playful modern American dishes; and Berenjak in Soho is from the same stable as Gymkhana and Bubbledogs and is modelled on the hole-in-the-wall kebab shops of Tehran.

Two London restaurants have also been promoted in this year's Michelin Guide: in the City of London, La Dame de Pic from chef Anne-Sophie Pic, goes from One to Two Stars, while the flamboyant and theatrical Sketch (The Lecture Room & Library) in Mayfair goes from Two to Three Michelin Stars – our highest accolade.