Sebastien Lepinoy, executive chef of French fine-dining restaurant Les Amis, believes that art can be found everywhere. The Frenchman, who has a penchant for architecture of historical buildings, says: "Art can be found in haircuts and clothes that people wear, street dance performances and even in shopfront decorations." For him, art can be found in the minute details of his restaurant, from the chinaware to the silver cutlery.
He adds: "I work with a Germany-based plate-maker who 'bakes' plates at varying temperatures for seven times in the oven to create different colours."

Lepinoy was one of the five chefs from Michelin-starred restaurants who were invited to present their dishes at the MICHELIN Guide Taipei 2019 Gala Dinner on April 10.
They presented their culinary creations that were inspired by five works of art that had been carefully selected and showcase Taiwan through the different perspectives of artists.

Lepinoy also uses his artistic eye in his cuisine and was inspired by the oil on canvas piece, Abstract (抽象 2017-042) by Kan Ho. Diners at gala dinner concluded their night on a sweet note with a coffee-themed dessert that is presented in a golden sphere.

He says: "Symmetry is an important component in some paintings and it is a big part in my cuisine. It is also a kind of discipline in the kitchen and it serves as a model for my chefs to replicate my dishes. As a Michelin-starred restaurant, it is important to maintain a high level of consistency."

"Cooking is a type of art," he quips. "I believe chefs who put in their heart create works of art."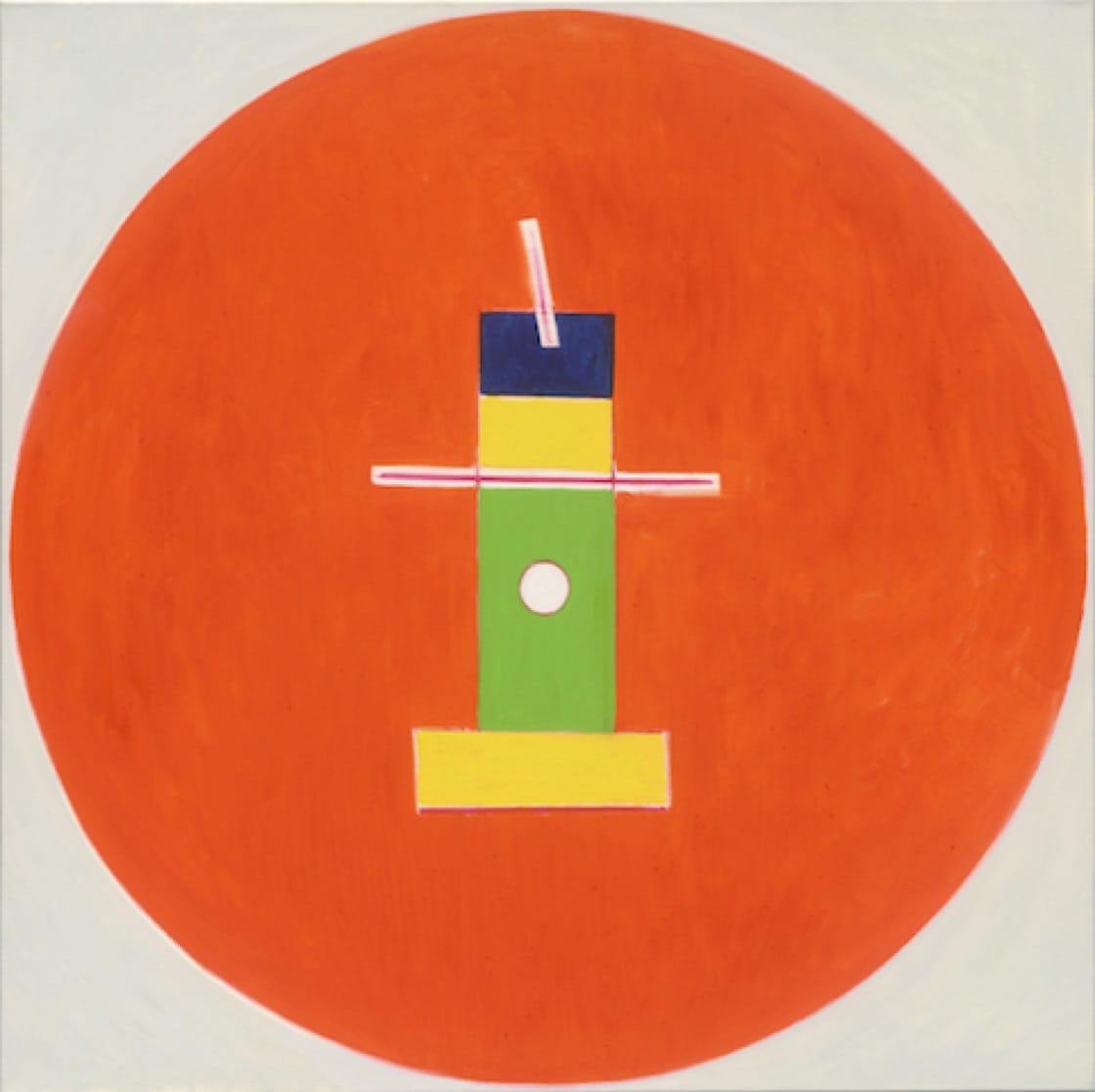 Abstract (抽象 2017-042) by Kan Ho
1. Can you share more details about your dish?

For this coffee dessert, I wanted to recreate the feeling of drinking a cup of Nespresso coffee at the end of the meal. Like how some people add sugar to their coffee, I created a thin and crispy sugar ball that has coffee mousse and ice cream served at varying temperatures inside. The sugar ball is served on an intense espresso coulis, which gives a robust finish to the dessert. For a touch of luxury, I add gold leaves on top of the sugar ball.

2. How were you inspired by the art piece?

The first impression was that the painting is minimalistic in its colour scheme. Its simplicity came immediately to my mind, so I knew that I only wanted to focus on one flavour for this dessert. After reading up about the artist, I learnt that his paintings have become simpler over the years.

We are similar in this aspect as my cuisine is becoming more simple. In the art of cuisine, the simplest dishes are the most complex to execute — the dish has to be perfect without room for "maybe". The simplicity of my cuisine lies in the quality of ingredients; my perfection is to find the best ingredients.

3. How is cooking similar to art?

Both chefs and artists need to have a clear vision and know their direction after many years of practise. At the beginning, artists struggle to find their direction. It is the same for chefs — it takes years of experience to create something that you're truly happy with. I think a chef is not yet an artist at the age of 25, as he is not so sure about his direction. It takes time to cultivate real art.
Like artists, chefs need to send a clear message through their cuisine. For me, I want to show what French cuisine is. I see myself as an artist at work — figuring out how to cook something beautifully and creating good taste.