In recent years, Father's Day gift shopping has gone beyond the typical set of golf balls and paperweights to more unique items. Here, we bring you a guide featuring 10 gifts fit for the food lover, all selected for practicality, quality and uniqueness.

Happy Father's Day!

These compact home brewing kits will allow your dad to brew everything from IPAs to saisons and sours right at home. The kits take roughly four weeks to brew and yield one to five gallons of beer. The company also makes kits for hard cider and sparkling wine, for those looking for something even more different.
For dads who like a kitchen gadget or two, this one could be a new favorite. Created by Brett Cramer, the eye-catching Himalayan salt plank can be used over a grill to sear and season simultaneously, or as a serving platter for an extra hint of salt. Chill it to serve sushi or cheese for an impressive party centerpiece.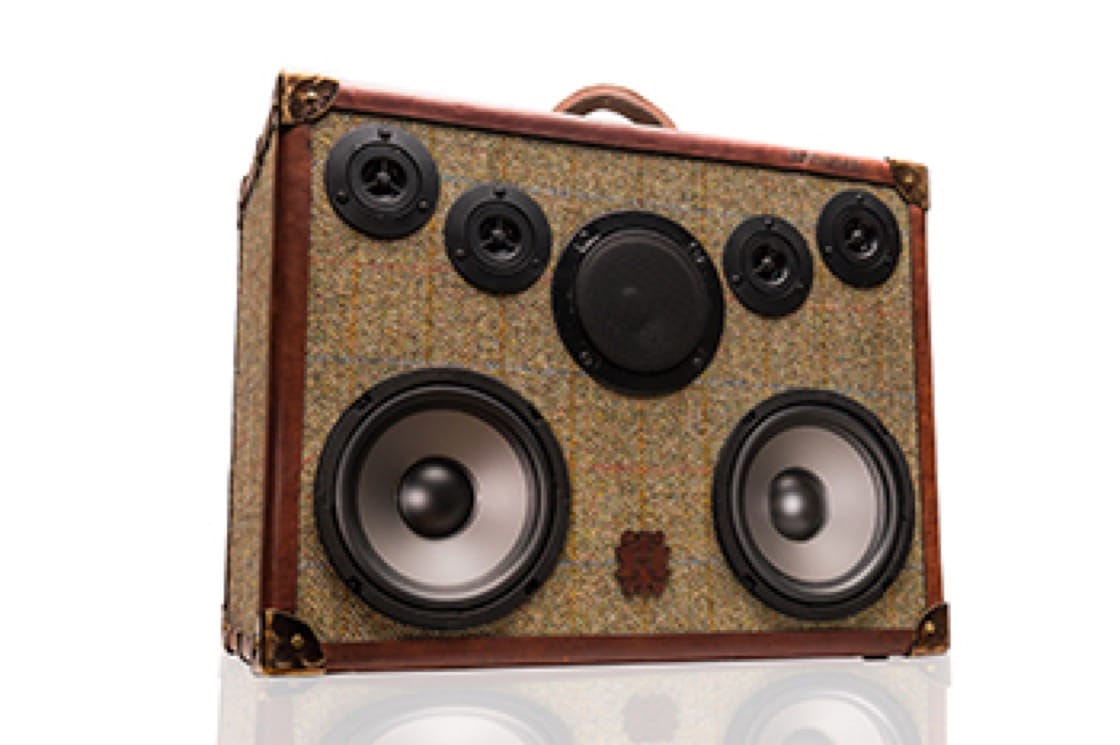 The limited edition Hendrick's Gin BoomCase blends a speaker system with a portable Hendrick's Gin tea set for both listening and drinking pleasures combined. The case itself is rechargeable, made of birch wood, leather trim, harris tweed and steel hardware. The Hendrick's Gin tea set consists of one teapot, two tea cups, two saucers and a placeholder for a 750 milliliter bottle of Hendrick's Gin.
"The collaboration between Hendrick's Gin and BoomCase was created with the aim to provide its recipients with an extraordinary experience that can transcend the test of time, as only music and merriment can do," says Fred Parent, Hendrick's Gin Ambassador. "We hope that this most unusual way to toast the town while listening to tunes will be an absolute delight to its owner."

This baby watermelon growing kit will lead your dad step-by-step through a simple process that starts in his living room and ends up in your family picnic basket. Made in Illinois, the kit will give your dad a healthy summer activity and an addition to his fruit salads, soups and cocktails.
This small batch Brooklyn-based chile-infused wildflower honey by founder Michael Kurtz first gained popularity when Kurtz was apprenticing at Bib Gourmand-designated
Paulie Gee's
pizza joint in Greenpoint. Owner Paul Giannone loved the flavor profile it brought when added to pizza so much that Kurtz began producing small batches for the pizzeria. Supporting local beekeepers, all honey is harvested from New York apiaries. Per the Mike's Hot Honey website, the condiment is also useful in cocktails and marinades.
This sturdy leather apron with durable brown suede exterior and flame-retardant lining means protection from most kitchen hazards, including splatters and hot grease. An adjustable neck strap makes way for comfort, and two front pockets allow for cooking utensils to be kept nearby. One size fits all.
This month,
Katz's Delicatessen
unveiled a subscription service that lets fans of the iconic Lower East Side deli relish its famous slow-smoked 30-day pastrami (plus sausages, 'kraut, knishes and more) from the comfort of their homes. Subscription boxes include a seasonal selection of the best the deli has to offer. As a bonus, buyers receive a "Golden Ticket" VIP card, which lets you cut the line at Katz's for one year. And with those notorious lines, consider this a win-win.
For those of you who happen to be in New York, whiskey connoisseur Rachna Hukmani and Time New York hotel have partnered up for a series called "Whiskey Stories," featuring food and whiskey pairings accompanied by live storytelling. The first, at 2:00 p.m. on Father's Day, will feature four comedians telling dad-specific jokes while the two of you clink glasses. Can't make it on Sunday? The series has rotating themes and take place through December 15.
Coffee lovers and liqueur aficionados alike will rejoice with this cold brew blend from Mr. Black, an Australian-based company favorited stateside by the likes of
Dante
,
The Aviary NYC
,
The Dead Rabbit Grocery and Grog
and
NoMad
. The brainchild from distiller Philip Moore and designer Tom Baker started in 2013; currently, a mere 300 bottles are handmade at a time at the Distillery Botanica facility in New South Wales. Mr. Black embraces the "low and slow" cold brew process and has half the sugar and 10 times the coffee of 'old-world' liqueurs.
Your condiment collection will runneth over with a monthly subscription to the Los Angeles "hot sauce club for food lovers," Fuego Box. The company is dedicated to showcasing flavor over heat through craft and small-batch hot sauces, and the application process is simple. Choose the spice level, from mild to hot or super hot—aka, "Dip Your Toe In" to "Pain Seeker"—and choose a box size between one and three bottles. Your chile-loving dad will thank you for months to come.
Beer making kit photo courtesy of
Brooklyn Brew Shop website
.
Hendrick's Gin BoomCase photo courtesy of Boomcase.
Mike's Hot Honey photo courtesy of Amazon.
Katz's subscription box photo courtesy of Katz's website.
Mr. Black Cold Brew photo courtesy of Lesley Hennen.