Oakland is one city brimming with culture, diversity, and the cuisine to match. And what better way to experience all the flavors of Oaktown—that's one of many nicknames for the east Bay Area spot—than by joining in Restaurant Week. Starting March 16th and running through the 26th, diners will have the opportunity to discover (or re-discover) gems featuring specially created lunch and dinner menus. And for those looking to up the ante on their Oakland experience, we've got you covered with some MICHELIN Guide Hotels running the gamut from modern and cool to grand and opulent.
---
Millennium
Cuisine: Vegan
Featuring some of the most unique plant-based dishes in the country, Bib Gourmand Millennium leans into the natural from the decor to the menu. Chef-owner Eric Tucker's rustic-chic boîte brings distinctive flavors to vegan cuisine that even the truest carnivore could be converted.
Inspector notes: "Roasted pumpkin tamales with pumpkin seed pastor and cashew nut crema are knockouts, as are the crunchy king trumpet fritters with chili-persimmon jam."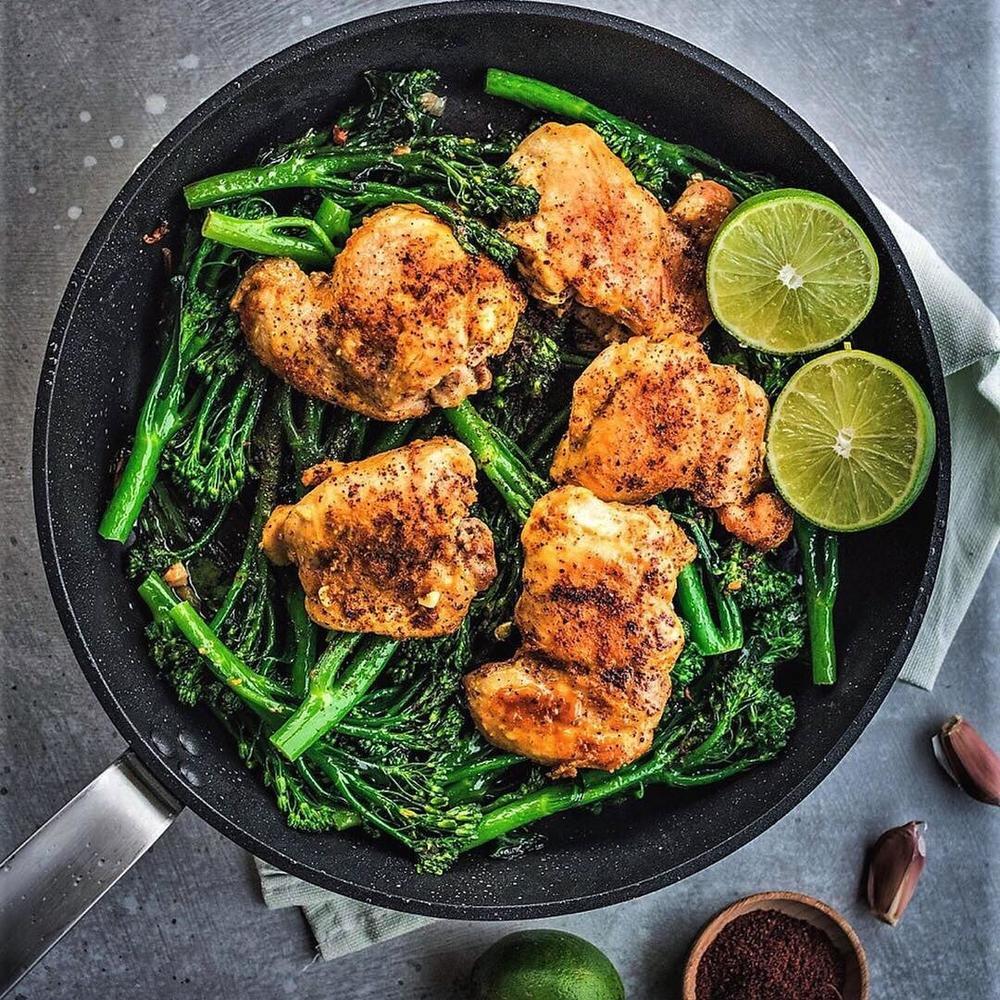 thesucculentkitchen/Instagram
---
Barcote
Cuisine: Ethiopian
In a city filled with Ethiopian restaurants, Barcote stands apart from the fray. Beyond the friendly service and the minimally chic space, the team of chef-owners celebrate Ethiopian spices and seasonings with tastebud tantalizing results.
Inspector notes: "Whether you opt for a meaty plate of kitfo (spiced minced beef cooked in clarified butter); a sampler of vegetarian stews like spicy misir wot (lentils simmered in berbere sauce); or hearty atakilt wot (cabbage, potato, and carrot stew with turmeric); you'll be captivated by the layers of flavor."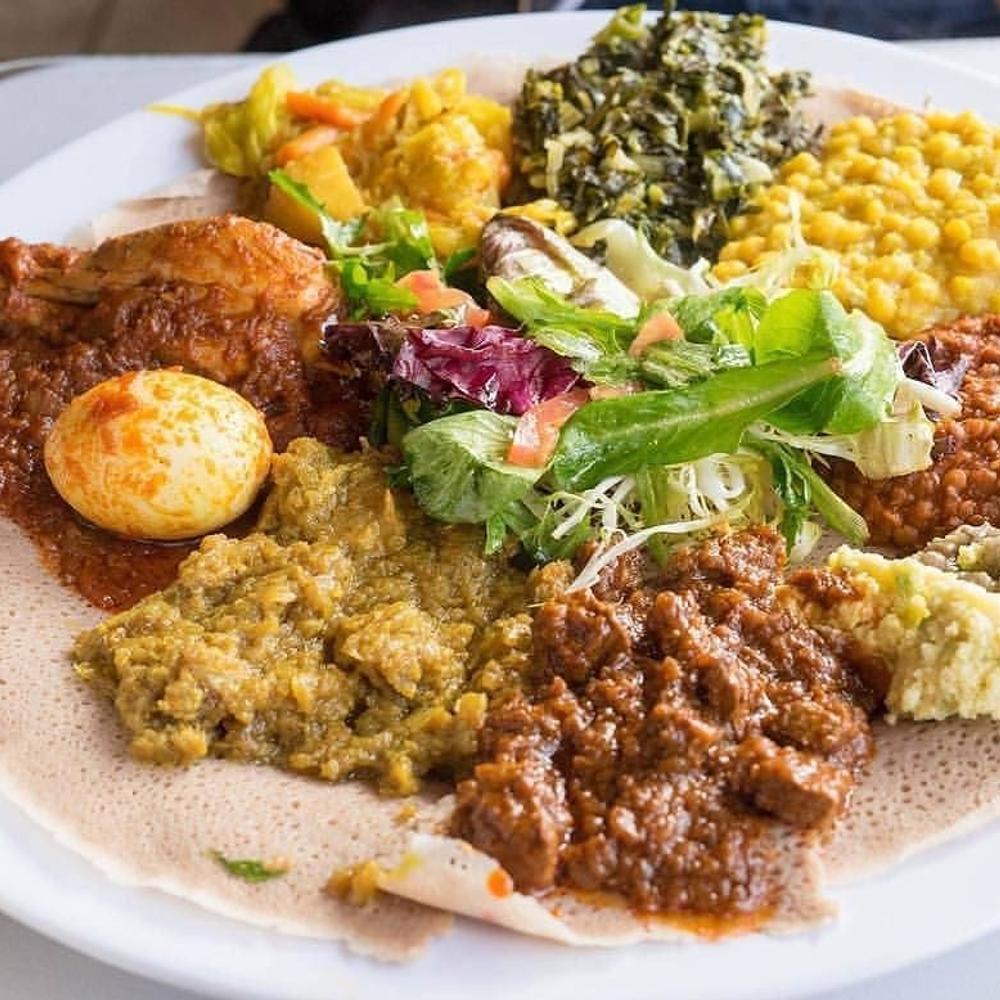 ieatoakland/Instagram
---
Horn Barbecue
Cuisine: Barbecue
This local spot (and a Bib Gourmand) is popular for a reason, so our advice is to arrive early. Inside the warehouse-style space, diners can expect "West Coast Barbecue", where chef Horn utilizes his family's cooking traditions and a myriad of meat-smoking techniques.
Inspector notes: "The chef turns out trays of brisket, pulled pork, and sausages—all unfussy yet irresistible. Sides of Granny's potatoes and pit beans are a must; while banana pudding is likely the best way to finish the affair."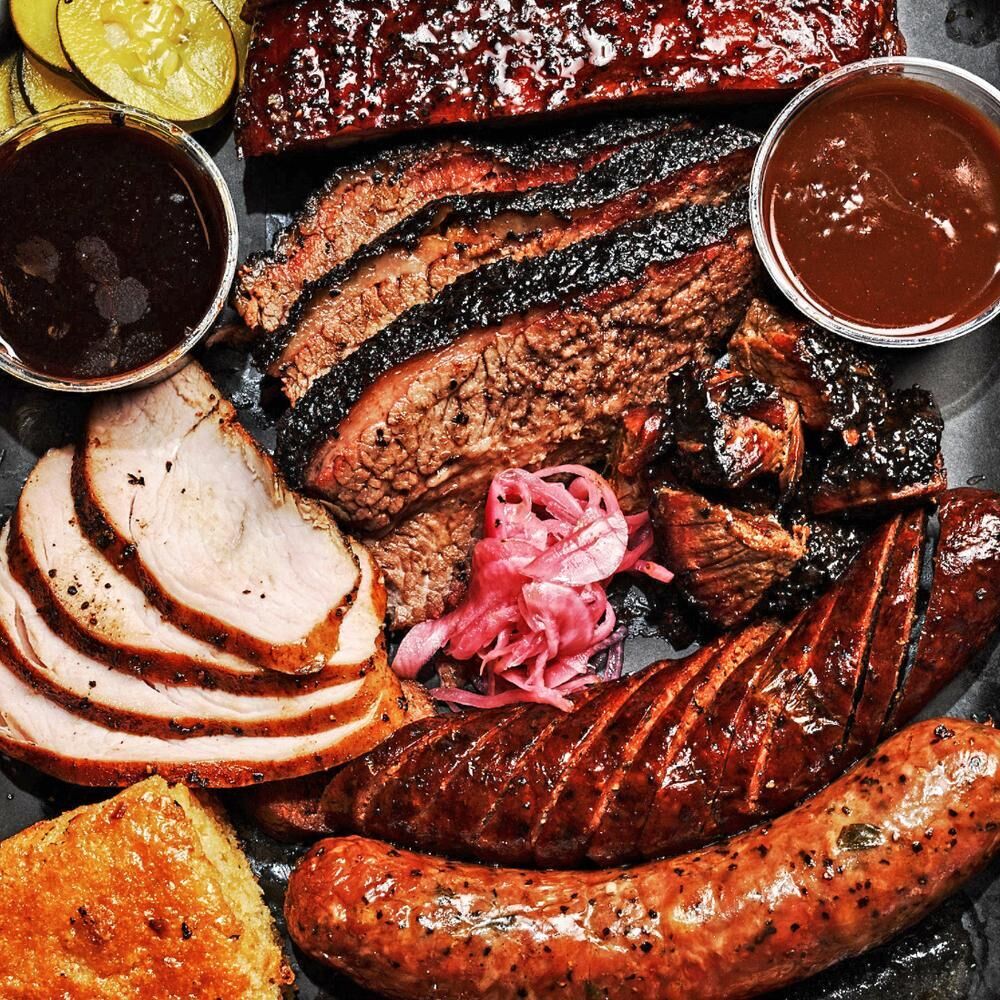 Andrew Thomas Lee/Horn Barbecue
---
Mägo
Cuisine: Californian
Focused on the unpretentious charm of seasonal produce and an expertly handled wood grill, chef Mark Liberman showcases his talents through Californian cuisine.
Inspector notes: "Mägo's carte is heavy on casual small plates, such as ratatouille on toasted zucchini bread or crispy soft-shell crab with peaches and plums. And yet, there are fun surprises, too, like the kimchi-style sungold tomatoes that crown a pile of pasta alla chitarra. The nightly "for the table" meat option, like rabbit saddle or grilled tri-tip, is a surefire winner. Save room for such deliciously rustic desserts as corn pudding with blueberries and lime granita."
Dora Tsui/Mägo
---
---
Bird & Buffalo
Cuisine: Thai
Those that want a taste of Thai should head towards Bird & Buffalo. The menu is multifaceted and punchy featuring flavors from Northeast specialities like green papaya somtum, drunken noodles, and a variety of curries. But elevating the experience are the picnic tables dressed in colorful, lo-fi tablecloths and relaxed service, recalling the casual roadside restaurants scattered throughout Thailand.
Inspector notes: "When it comes to spice level, ask and ye shall receive—you won't regret having an ice-cold Singha on hand. After a meal of boldly seasoned dishes, lusciously ripe mango over sweet-salty coconut sticky rice makes for a pleasingly gentle finish."
Emma Wong-Stephens/Bird & Buffalo
---
MAMA Oakland
Cuisine: Italian
Want a three-course dinner that's reasonably priced? Then Bib Gourmand MAMA Oakland is your spot. Opened by husband-and-wife duo Stevie Stacionis and Josiah Baldivino, the restaurant's vibe echoes its simplistically stylish interiors: think a no-fuss menu that hits all the right notes.
Inspector notes: " Choose one of two options for each course—like a soup or salad tailed by pasta and dessert. Items change often, but one constant is the spaghetti, which also served as the inspiration behind this establishment. Presented as a hearty portion, the twirled mound is tossed with Mama's tomato sugo, featuring braised pork and beef. The wine list is full of interesting labels and employs symbols for easier navigation."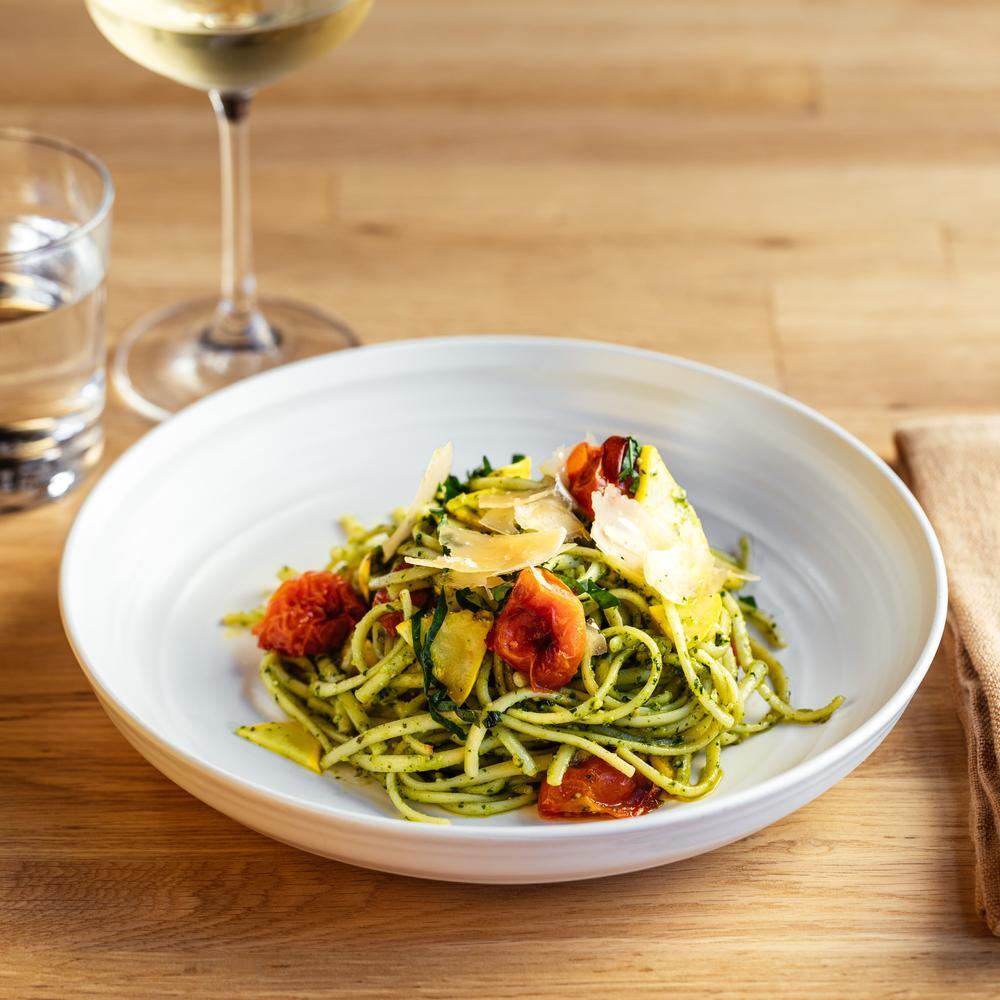 Emma K. Morris/MAMA Oakland
---
Bardo Lounge
Cuisine: American
Besides dishing out delectable American dishes, Bardo Lounge doubles as a time machine. Comprised of cozy nooks sprinkled with midcentury-modern touches, the restaurant's swinging 60s vibe transports guests the second they enter.
Inspector notes: "The menu matches the mood; and cocktails, like those punch bowls, figure largely. While nostalgia peppers the carte, familiar-sounding items like broccolini casserole and porcupine meatballs have been reimagined with sparkling results—think lemongrass vinegar and mint aïoli. Can't decide thanks to one-too-many sips of the stirring stuff? Order the "Dinner Party Menu," which leaves you in the hands of this capable kitchen."
Anna Wick/Bardo Lounge
---
Taquería El Paisa
Cuisine: Mexican
Hailed as the temple of tacos, Taquería El Paisa is (unsurprisingly) all about the business of tacos. Food is the focus of the counter-only Bib Gourmand spot where different types of meat are used to create the most sumptuous bites.
Inspector notes: " Meat is given the star treatment here, and offal, including tripe and cabeza, are of special note. The suadero, a beef-based, carnitas-style taco, and the seared, crumbled chorizo taco with a distinct smoky flavor, exceed expectations. Good things come in threes, so order another—tender and flavorful carnitas is a sure thing. There is a wide selection of aguas frescas ranging from guava and passion fruit to carrot, or go for the old standby—Mexican Coca-Cola."
---
Jo's Modern Thai
Cuisine: Thai
Jo's Modern Thai embodies owner Kao Saelee and wife Jo's relationship—a fusion of discovery and flavor composed by chef Intu-On Kornnawong. Rooted in bold, balanced flavors, this Bib Gourmand favorite delivers on culture and culinary delights.
Inspector notes: "That creative, irreverent approach is exemplified in dishes like a signature take on drunken noodles, which features smoky barbecue brisket, or a pork burger seasoned to resemble the complex herbaceous flavors of laab. Diners with delicate palates, fret not: the kitchen offers varying levels of spice. Choose from the unique, mouthwatering cocktail list to round out the meal."
Grace Sager/Jo's Modern Thai
---
Stay nearby:
While Oakland's dining scene is haute, the hotels are even hotter. Glowing on the streets of downtown, the Moxy Oakland Downtown is hard to miss with its neon pink sign and multi-story mural. The boutique hotel features 172 rooms and a lobby bar that's decidedly one of the city's must-visit watering holes for its freshly mixed craft cocktails.
Those seeking a touch of old-world opulence should head to the Claremont Club & Spa, a landmark property set in the Berkeley Hills. Outdoor activities are aplenty as are luxurious spa treatments, but make sure to save some time to practice your forehand at the Claremont Tennis Club.
And perennials students (at heart) will adore the the Graduate Berkeley, a Deco-era hotel with modern cues like eclectic design, a no-fuss atmosphere, and a restaurant focused on farm-to-table fare.
Graduate Berkeley, Moxy Oakland Downtown, The Claremont Club & Spa, A Fairmont Hotel
---
Hero image: Anna Wick/Bardo Lounge
---