MICHELIN Guide Singapore 2019
Ma Cuisine
38 Craig Road, 089676, Singapore
40 - 75 SGD • French
MICHELIN Guide Singapore 2019
Ma Cuisine
38 Craig Road, 089676, Singapore
40 - 75 SGD • French
MICHELIN Guide's Point Of View
This red-brick shophouse, with its traditional bistro décor, is heaven for oenophiles – the first thing diners are offered upon being seated is a phonebook-like wine menu. Servers are keen to walk you through every vineyard and vintage and their deep knowledge makes the experience unique. By comparison, the food menu is concise with French classics sitting alongside daily specials and a cocotte of the day, to complement your wine choices.
Show More
Show Less
m One MICHELIN Star: High quality cooking, worth a stop!
ò Simple restaurant
Related Reads
A virtual kopitiam, wine experiences on app, and video-hosted meals are some of the digital innovations adopted by forward-thinking restaurants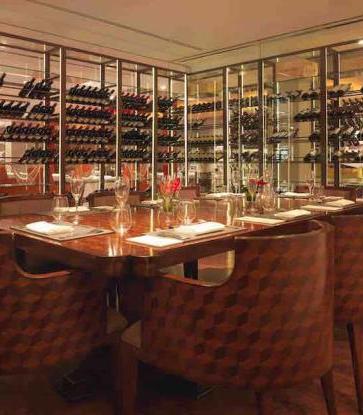 These MICHELIN-listed restaurants are opening their cellar doors and offering their carefully curated wines for takeaway and delivery at special prices.
Just seven months into opening, Ma Cuisine in Singapore became possibly the first gastro wine bar to be recognised with a MICHELIN star.
Subscribe to our newsletter and be the first to get news and updates about the MICHELIN Guide
Subscribe
Follow the MICHELIN Guide on social media for updates and behind-the-scenes information