This month, we see exciting new openings in the form of celebrity chef restaurants, artisanal bakeries majoring in sourdough and a sleek makeover for a beloved Italian institution.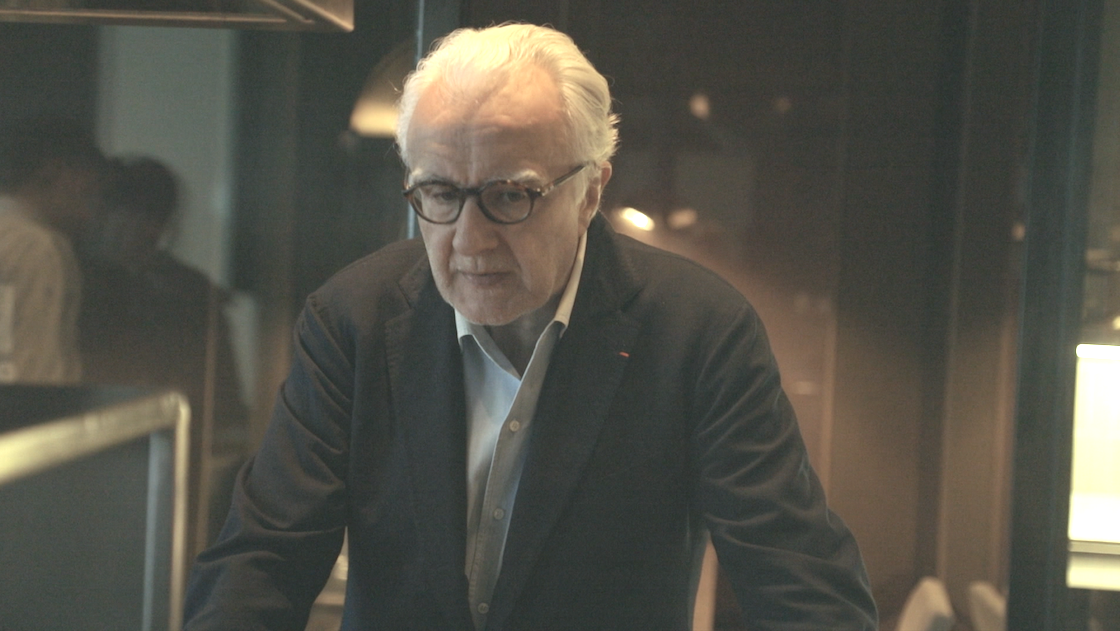 Top French Chef Alain Ducasse Opens BBR by Alain Ducasse In Raffles Hotel Singapore

Renowned French chef Alain Ducasse will expand his restaurant empire to South-east Asia with the opening of BBR by Alain Ducasse, a Mediterranean grill and sharing plates restaurant. Ducasse runs three three-MICHELIN-starred restaurants: Alain Ducasse au Plaza Athénée in Paris, Alain Ducasse at The Dorchester in London and Le Louis XV in Monte Carlo. BBR by Alain Ducasse will mark the first time that Ducasse, whose name is synonymous with French fine dining, is venturing into a more casual sharing-plates and grill concept, with a menu that is inspired by coastal regions of Portugal, Spain, Italy and France. The restaurant's open kitchen will serve grilled meat and seafood, wood-fired pizzas and featured a convivial bar and lounge. BBR by Alain Ducasse will mark a new chapter in the 122-year-old Bar & Billiard Room in Raffles Hotel, where a tiger was once shot and killed in 1902.
Hundred-ring Cucumber And Poached Sea Whelk with Soy Sauce Vinaigrette. (Photo: Raffles Hotel Singapore)
Journey Through Diverse Chinese Culinary World At yi By Jereme Leung
Chinese celebrity chef Jereme Leung, who grew up in Singapore, marks his homecoming with his latest restaurant, yi By Jereme Leung at Raffles Hotel Singapore. The 111-seat restaurant, which features a botanical-themed entrance with 1,000 floral-themed paper cut-outs, serves provincial Chinese cuisine, from provinces such as Sichuan, Yunnan and Guangdong. Highlights include the Hundred-ring Cucumber And Poached Sea Whelk with Soy Sauce Vinaigrette (above), a time-honoured summer appetiser that features a cucumber that is deftly sliced with 100 cuts to resemble a snake. The crunchiness of the sliced cucumber, which is drizzled in a tangy vinaigrette, is offset by the plush poached sea whelk. Other signatures include a Brined Duck Breast, Beef Tripe And Ox Tongue, which is doused in a tongue-tingling Sichuan chilli dressing, and a golden-hued roast duck which contains hand-pressed Yunnan's Dali rose extract. Rounding off the dish are five-coloured pancakes, infused with spinach, sweet potato, squid ink and pumpkin puree.
Laksa Souffle (Photo: Souffle)
Dig Into Savoury Souffles At Souffle
Restaurant group Deliciae Hospitality Management, which runs MICHELIN Plate Italian restaurant
Forlino
, has launched its latest concept that is named and centred around the souffle, a French baked egg dish. DHM founder Olivier Bendel has fond memories of digging into his mother's classic comte cheese souffles that were his family's version of Sunday Roast and hopes to introduce the concept of savoury souffles here. Choose from five varieties of savoury souffles: Comte, Roquefort, truffle mushroom, laksa and lobster. Diners can choose to have them a la carte, in a tasting flight of mini souffles or paired with classic French dishes. The eyebrow-raising laksa souffle, baked with fragrant laksa spices, is mildly spicy and has prawns nestled in them. The fluffy muffin-sized Comte cheese souffle, which has a delectable cheesy crust, is served with two French favourites — red wine-spiked boeuf bourguignon that is filled with beef cheeks and stewed vegetables, and Blanquette de Veau, a hearty veal stew in cream sauce and white wine.
Baked Cod Fish with Bonito Sauce and Seasonal Greens (Pic & Banner pic: Cassia)
New Winter Menu At Fine-Dining Cantonese Restaurant Cassia
Executive chef Lee Hiu Ngai shines a spotlight on light fish dishes and hearty lamb delicacies for Cassia's new winter menu inspired by the Chinese character for the word "fresh" (鲜) which combines the symbols for fish and lamb. Lee sources fresh fish maw from a local barramundi farm just 5km away from the restaurant for his dish of Braised Fresh Fish Maw With Whole Japanese Flower Mushroom, Broccoli And Wolfberries and incorporates an umami Japanese touch to the dish of Baked Cod Fish With Bonito Sauce And Seasonal Greens. A highlight of the menu is the Deep-fried Spiced Lamb Chop, which is stuffed with a succulent fish paste and served with an aromatic sauce made from 13 spices including cardamom, nutmeg and cinnamon that evokes a sense of warmth for the winter.
The Island Bar (Pic: Prego)
Prego Welcomes Diners With An Elaborate Refresh
Prego, the beloved 32-year-old Italian institution at the lobby of Fairmont Singapore, has undergone a major revamp and emerged with a sleek 1920s Great Gatsby-esque makeover. Taking centrestage is the 18-seater Island Bar dressed in emerald green tiles and gold embellishments while the previously open layout has been divided into cosier sections with a mixture of booth seats, high stone tables and cafe seating. The new menu designed by newly appointed head chef Mauro Sanna features timeless Italian classics of wood-fired pizzas and hearty pastas, as well as regional dishes like Anguilla Affumicata, which is a salad of smoked eel, golden beets, Italian leaves and horseradish, and Ali Di Razza In Agliata, an antipasti of flaky skate fish in a zesty garlic tomato sauce.
Baker & Cook at the Core Collective in Dempsey (Pic: Baker & Cook)
Get Your Sourdough Fix At Starter Lab And Baker & Cook
Crusty, chewy sourdough bread with its distinct tang has become increasingly popular in Singapore. The loaves are made with a fermented dough starter known as the mother which is carefully taken care of and maintained for years. Singapore-based New Zealander Dean Brettschneider has maintained his sourdough starter for 32 years and Little Johnny, as it's affectionately called, is used for his loaves at Baker & Cook as well as pizza crusts at Plank Sourdough Pizza. His latest venture is a full-service outlet of the two brands housed in a bright and spacious glasshouse at Dempsey's Core Collective. Browse and grab bites from the 12m-long deli and bakery counter filled with pastries, sandwiches and salads or tuck into rustic pizzas with crisp, chewy sourdough crusts while the kids gallivant in the outdoor playground. Bali bakery Starter Lab has opened its first overseas outpost in Havelock Road hawking seven types of its famous sourdough loaves baked by Filipino-American Emerson Manibo who cut his teeth baking at New York's three-MICHELIN-starred Per Se. The outlet seats about 35 and also offers sandwiches, pastries and coffee by Anther by Glasshouse.