Home-grown star pastry chef Janice Wong is a big fan of Japanese citruses beyond the usual yuzu. Her travels to the Kochi Prefecture of Japan yielded rarer finds like buntan, konatsu and naoshichi fruits which hit different notes in the spectrum of citrusy flavours.

Of these, buntan is most comparable to orange in terms of flavour, with a high level of sweetness and umami, a mild bitterness and low acidity. A large yellow grapefruit-like citrus, buntan can grow up to over a kilogramme in weight. Buntan come into season twice a year around February and November and can be found in select premium Japanese markets in Singapore like the Takashimaya Food Hall and online. Alternatively, the citrus can be easily substituted with orange or yuzu.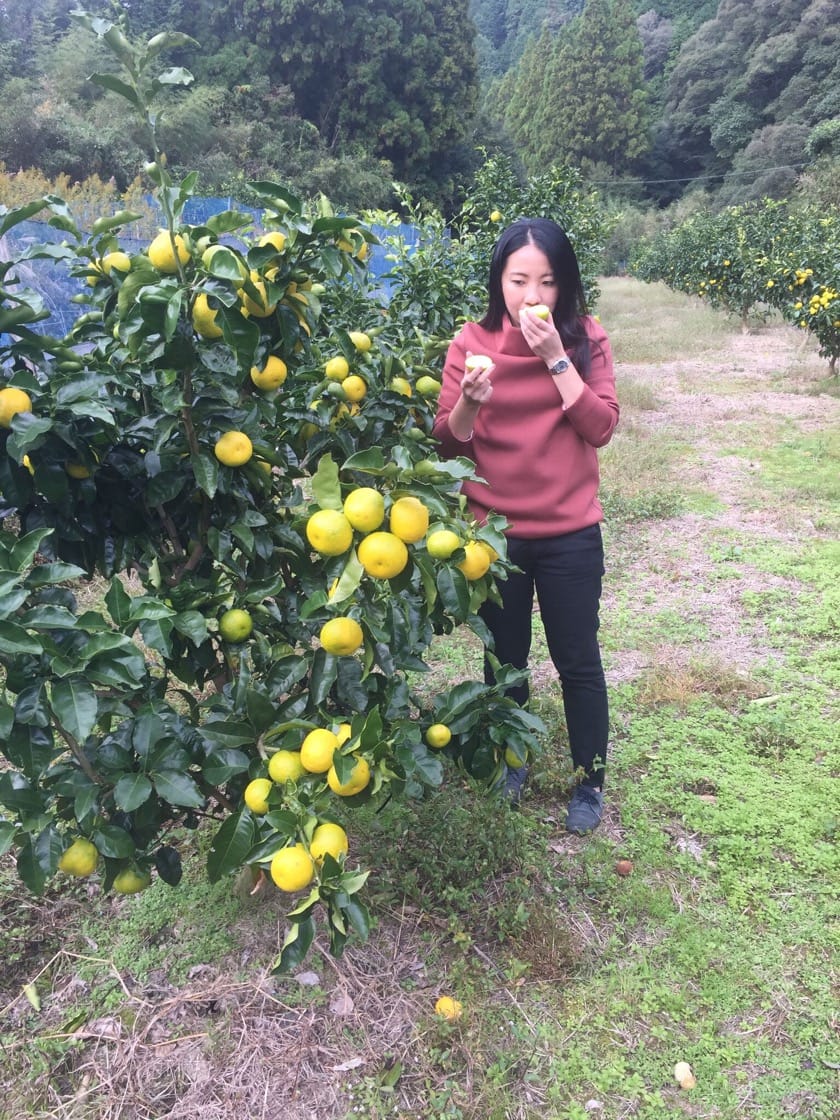 Rich in vitamin C and antioxidants, eating buntan can aid in the prevention of colds and alleviate fatigue. The thick white pith is high in pectin which has been shown to improve digestion and intestinal function.

Once peeled, the segments are large and firm, and can be eaten on its own. An unpeeled buntan can be thinly sliced and boiled with sugar to make a marmalade, while the zest and juice can used in any number of recipes that call for citrus.
Young and old alike will love this recipe for soft and fluffy buntan mantou with its cheerful yellow swirls and citrusy fragrance. This recipe is ideal for preparing in large batches. To store, simply freeze the steamed buns after they've cooled down. To reheat the frozen buns, steam them again straight from the freezer on medium-high heat for about 10-15 minutes, or until they're soft again.
And while you're at it, whip up a plain batch of dough without the citrus, sugar and cream — the clean, elastic texture of plain mantou dough is a perfect playdough substitute for the kids. A few drops of food colouring and you'll have a kid-friendly, all-natural play dough that's great for sensory play and safe if accidentally ingested.

Buntan mantou. (Photo: Janice Wong)
Buntan Mantou
Yields about 6 buns

400g Hong Kong flour
46g caster sugar
5g baking powder
5g instant dried yeast
100ml water
50g buntan juice
3g buntan zest
13g cream (35.1% fat)
1-2 drops of yellow colouring (optional)
2g buntan powder

Method
1. In a mixer with a paddle attachment, mix the flour, sugar, baking powder, yeast, water, cream, buntan juice and zest at low speed until a dough is formed.
2. Divide the dough into two. Add the yellow colouring, buntan powder and zest to one batch of dough and proof both doughs at room temperature for 35 minutes.
3. Flour your work surface and turn the dough out. Roll the white dough out to about 0.5cm thick and 0.2cm for yellow dough.
4. Place the yellow sheet of dough on top of the white dough and roll into a cylindrical shape. Trim both ends and cut into 3-4cm lengths.
5. Proof the dough for 20 minutes and then steam for 4 minutes at 100°C.