Now coming to its fourth anniversary, Soseoul Hannam is a restaurant that reinterprets Korean cuisine in a modern way and is newly listed as a one-star restaurant in the MICHELIN Guide Seoul 2022. Chef Eom Tae-cheol, who leads the kitchen here, presents the beauty of Korean food which resounds with familiarity. For a collaboration between MICHELIN Guide Seoul and Genesis, a lifestyle partner of the Guide, Chef Eom introduces a special menu delivered with his culinary philosophy.


Chef Eom's passion for cooking dates back to his childhood. "I've had a lot of cookbooks at home since I was young. It was more fun to read cookbooks than other books, and I naturally fell in love with cooking. Even when watching a TV cooking show, I thought the chefs looked cool in their whites; I wanted to be a person who cooks like that," he reminisces.

This same boy - who once admired the chef profession from afar - is now leading Soseoul Hannam and has achieved a MICHELIN star. However, the journey was not an easy one. "I thought I'd be a great chef if I worked in a kitchen for many years. Of course, I've set high goals and worked hard to be the best, but the greater the greed, the greater the burden rather than achievement. When I looked back on why I wanted to be a chef, I finally identified the essence of my vocation. It was only then that I realized that being happy with my food while doing what I love to do is more satisfying."


"Fill what is empty and empty what is full.
You have to pay close attention to your inner self
to strike the perfect balance between the five flavors.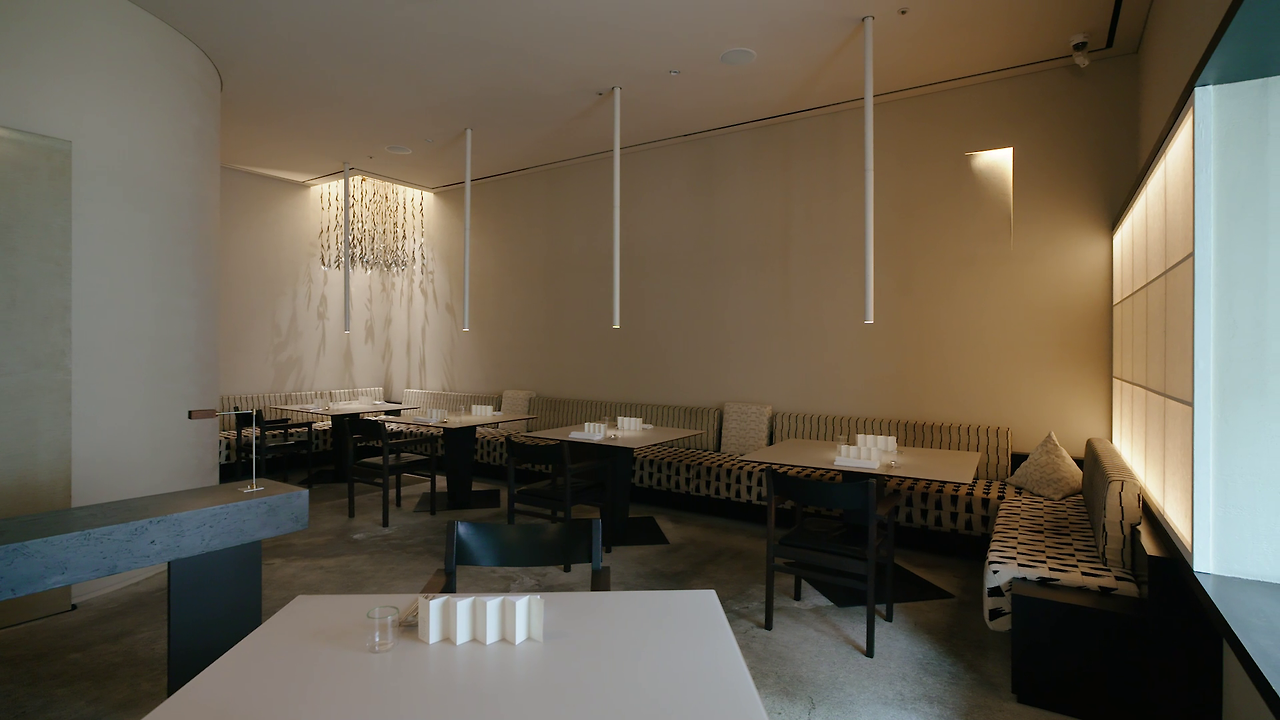 The cuisine that Soseoul Hannam pursues derives from authentic Korean food. Chef Eom Tae-chul gives thought about how to fully convey the identity of Korean cuisine, no matter who eats it or sees it. He explains that Soseoul Hannam's role is to find a way to refine the style of unique Korean food and rediscover familiarity.

He explains, "Rather than adding external elements to Korean food to give it a sense of novelty, I'm thinking a lot to understand the unique charm of Korean food and express it in a sophisticated and luxurious way. I learned a lot of these sensations from my mentor, chef Roh Young-hee of Poom."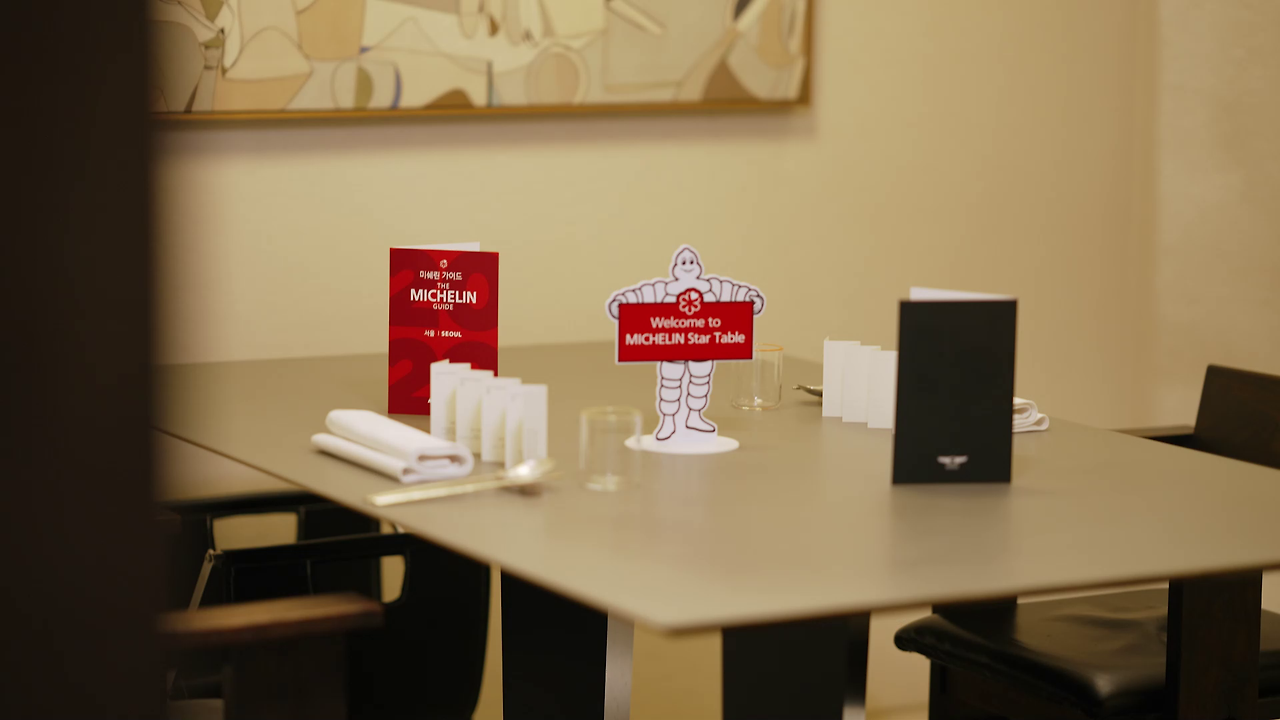 Chef Eom put several meanings into the name of the restaurant. In Chinese characters with the similar pronunciation "So-seol (素設)," So (素) means the clear taste Korean food and Seol (設) means to present great food. The restaurant's name can also be interpreted as a literary genre, "So-seol (小說)", meaning novel; it also means that it shows food as a story that adds to the chef's imagination. Instead of writing it as its original pronunciation 'so-seol', chef added wit with "So Seoul" by writing homonyms in English, which Chef Eom says is a metaphor for showing Seoul cuisine and the Korean food of the time.

Chef Eom pays attention to the culture of eating various side dishes with rice as one of the biggest characteristics of Korean food. "Just as we feel the harmony by tasting each side dish and rice evenly, our restaurant also harmonizes the bitter, sweet, sour, salty and savory tastes. Each course makes a difference through seasoning and cooking techniques, and creates pleasure through changes. I think the charm of Korean food is that various flavors harmonize with one central point."

The Story of Taste by Soseoul Hannam X Genesis
Through a collaboration with Genesis, which introduces gourmet culture to customers through a partnership with the MICHELIN Guide, Soseoul Hannam presents taste as a story, to be enjoyed as though one is taking a drive while looking at the wonderful scenery.
Soseoul Hannam's signature noodles
This dish reinterprets bibim makguksu, which is indispensable among Korean foods. For the sauce, dried persimmon is mixed and fermented with soy sauce to deepen the flavor. The savory taste of sesame oil and perilla oil, the bitter and fragrant scent of gamtae, and the pure essence of buckwheat noodles are combined.

Three kinds of garnish are also noteworthy. Chef added the fun of textures and tastes with three ingredients: pickled in salt and lightly stir-fried cucumber, fermented oriental melon and stir-fried shiitake mushroom.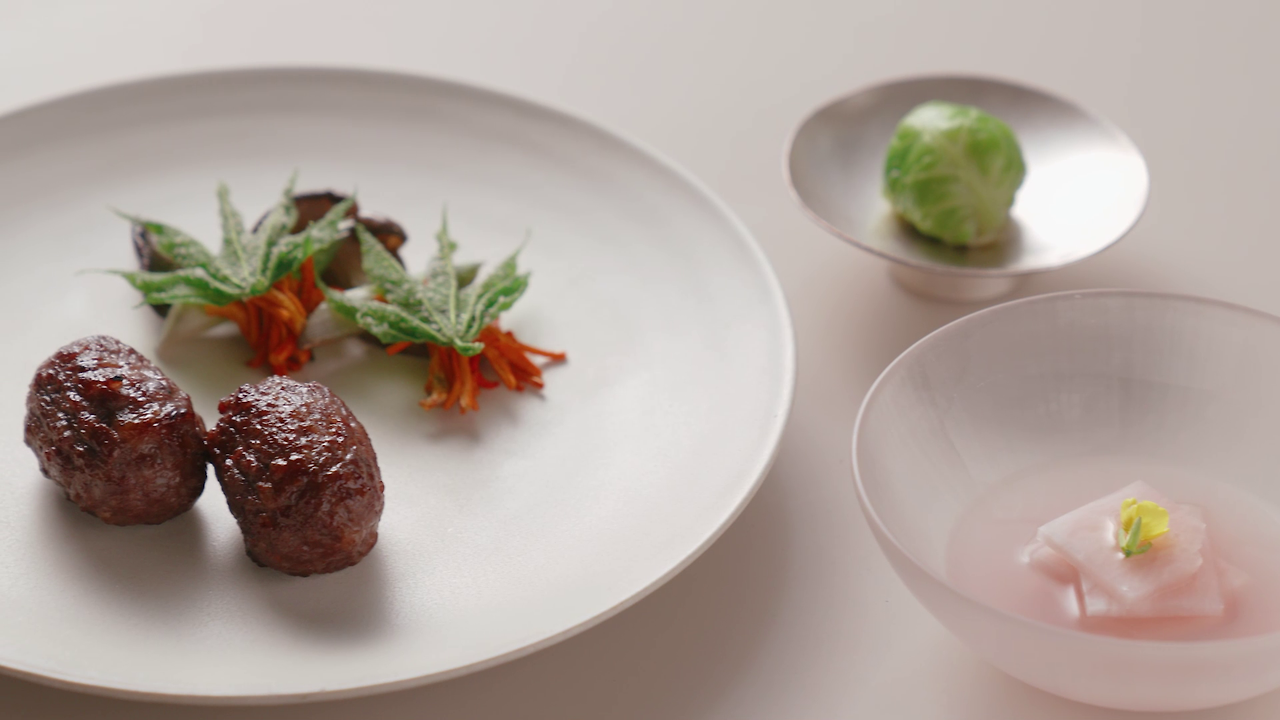 Grilled Tteokgalbi (short rib patties) and cabbage ssambap
The chef says there is no better main course than tteokgalbi. Tteokgalbi is a delicious Korean dish made from beef ribs, where the meat is minced and pounded, then marinated in a sweet, salty and savory sauce, and then grilled or barbecued over charcoal. On top of that, Eom added a mixture made by mashing chestnuts, which symbolizes the richness of nature in Korea.


Walnut ice cream with dried persimmon and traditional refreshments
Soseoul Hannam's ice cream reinterprets dried persimmon, widely loved for refreshment. Crispy walnut candy is crushed into a scoop of walnut ice cream to add crunch, and then a lick of persimmon syrup. The refreshments served with tea are faithful to tradition. Each gives a different texture and sweetness; sweet bean jelly with strawberry, crispy gangjeong, deep-fried honey yakgwa and chewy black sesame caramel are prepared.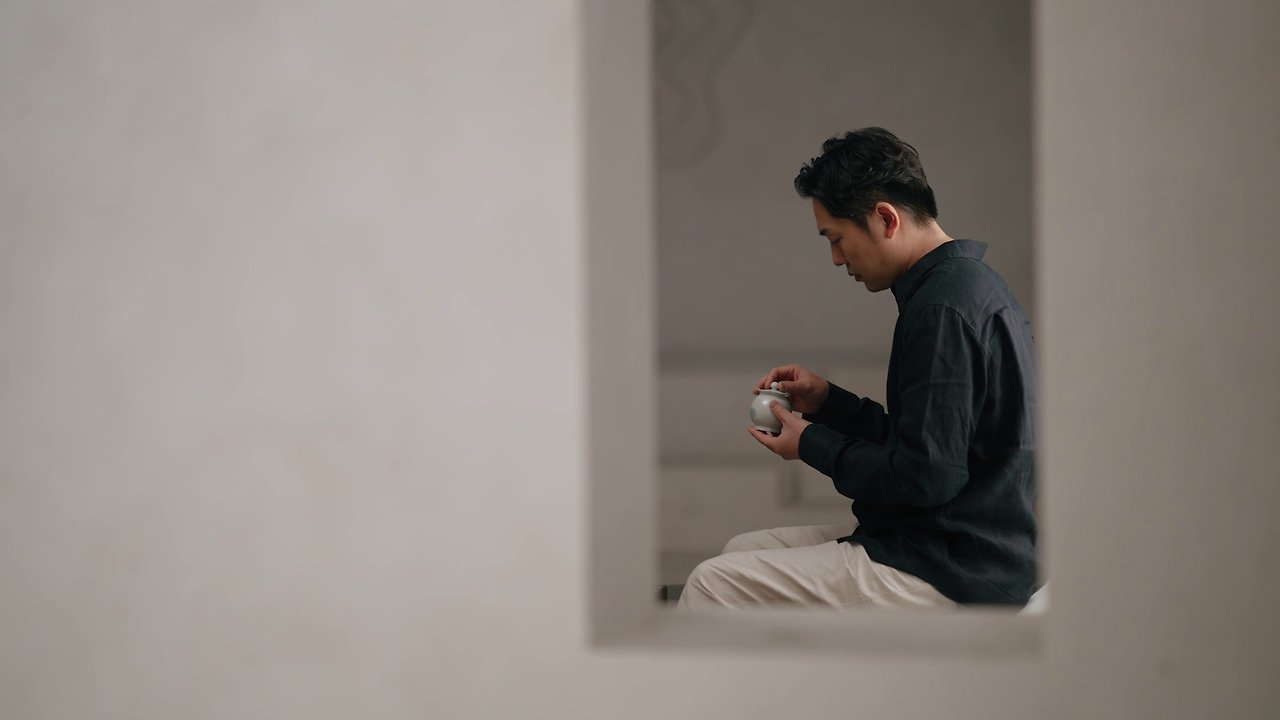 "To complete your story,
you have to take an independent journey
to achieve self-discipline."
Chef Eom Tae-cheol says you have to tidy up your thoughts to make good food. His 'me-time' takes place while driving to work and on his way home. "Maybe driving is the best environment to think quietly alone," he muses. He prepares before starting the day by envisioning how he can serve the day well, and when he's done, he looks back on the day's efforts and thinks about what was amiss.
MICHELIN and Genesis also communicate with each other on th journey to pursue oneself, suggesting an opportunity to reflect. What makes life more valuable is the journey of self-discipline. Chef Eom says that you can complete your story only if you take an independent journey and reflect on yourself to achieve self-discipline. The chef emphasizes that the most important thing is sincerity to customers. "From the moment you prepare to the end, you have to do your best for each person to convey your heart,." he asserts. It is his most important rule.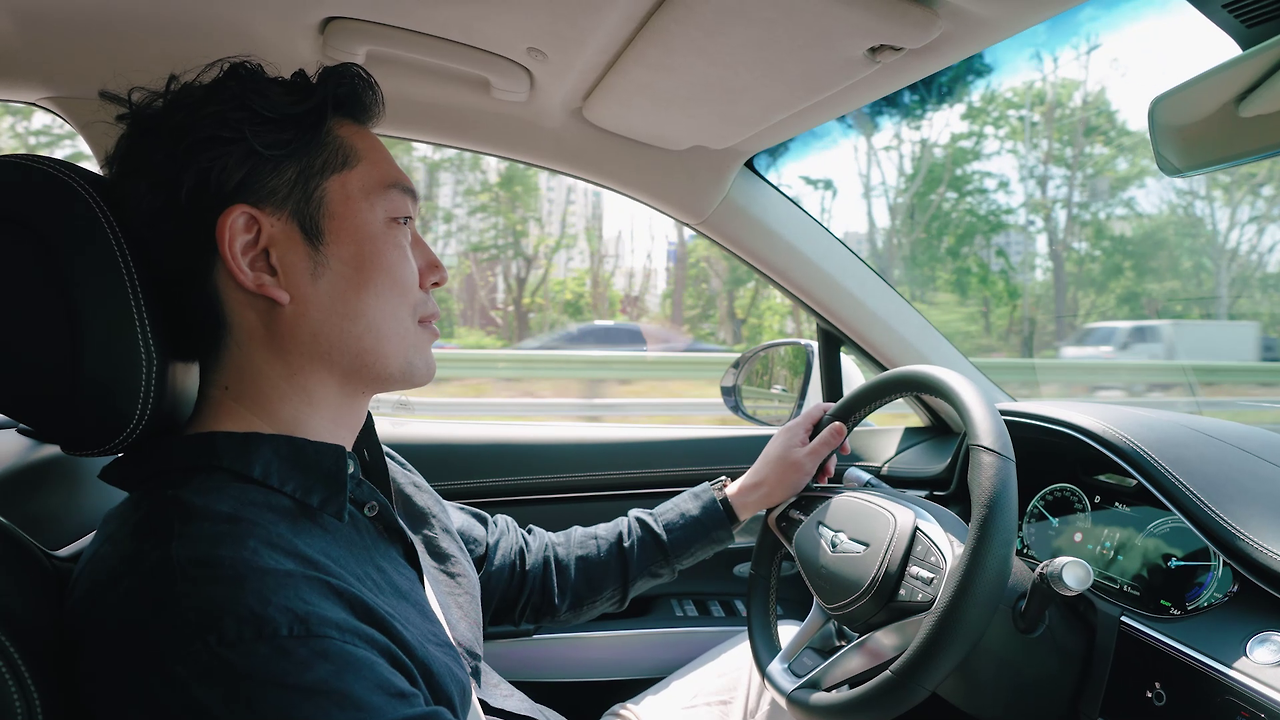 Soseoul Hannam is now anticipating its 4th anniversary. "At the beginning, it was exciting. New places, new objects, new dreams are all over the place. Using that excitement as a driving force, all employees have been running hard every day in a battlefield-like environment. However, there were fewer guests throughout the COVID-19 period, and even if we had prepared well, there were no customers to experience this... I still can't express that emptiness in words," Eom confides. "But the pandemic which seemed to be endless, is coming to an end now, and we've been selected as a new Star restaurant, giving us a lot of confidence and pride in the direction we have been going. I still try every day to get better."

Chef Eom talks about the future of Soseoul Hannam as such: "It won't be much different from what we're doing right now, and have been doing so far. There will be no change in that we value our mindset toward our guests the most, and we will focus on in-depth food with the desire to better express Korean food as we have pursued so far. The never-ending story of Soseoul Hannam will be continued."


Check out the delicious journey of the best chefs through the Genesis and MICHELIN Guide collaboration series.
This post is brought to you in partnership with Genesis