El Txoko De Terreno provides a primal taste of fire by grilling seasonal ingredients such as fresh vegetables, seafood and meat directly on wood fire, as per the traditional Basque way. The dishes may look simple, but the delicate and thoroughly calculated cooking process, including the selection of ingredients, grilling method, chef's long experience, use of good quality salt and proper combination of herbs and garnish, creates a simple yet complete dish.

Chef Shin Seung-hwan of El Txoko De Terreno introduces his culinary philosophy and a special Basque burnt cheesecake recipe for MICHELIN Guide readers.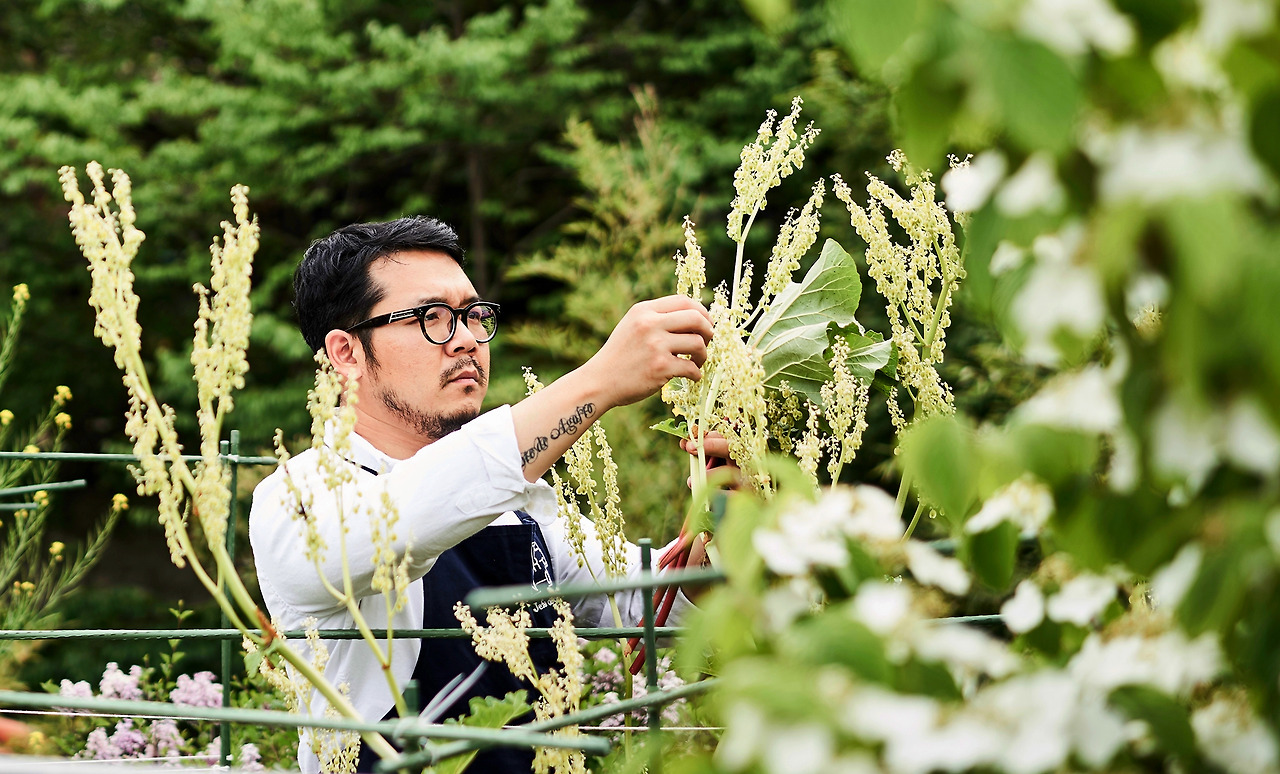 What's the charm of Spanish cuisine?
Spain is a place where throughout history, various cultures coexisted and fused harmoniously, and this characteristic is well reflected in its food. Compared to world-famous French and Italian cuisine, it is still unknown to most Koreans, and it is more attractive because it has the unique characteristics of Spanish cuisine that bloom harmoniously in diversity. Also, each region has its own traditional cooking style using local ingredients, so you can experience the diversity of each region by tasting unique dishes when you travel to various cities in Spain.

Describe your cuisine at El Txoko De Terreno.
In Spain, the spectrum of food culture has developed with regional characteristics. San Sebastian, where I lived, has an independent and unique gastronomic culture that is different from mainstream Spanish culture. In my restaurant, I'm showcasing everything I've felt and experienced while living in Basque. By following the traditional cooking method, diners can feel the nostalgic feeling of Basque region through charcoal-baked dishes.

Txoko means a small cozy corner in Basque. The word is commonly used to refer to dining clubs or social gatherings where men in the gourmet city of Basque make their own food. In a corner of the building in Hannam-dong, our guests are invited to feel the spirit of txoko, comfortably and casually enjoying Basque grill and tapas with alcohol.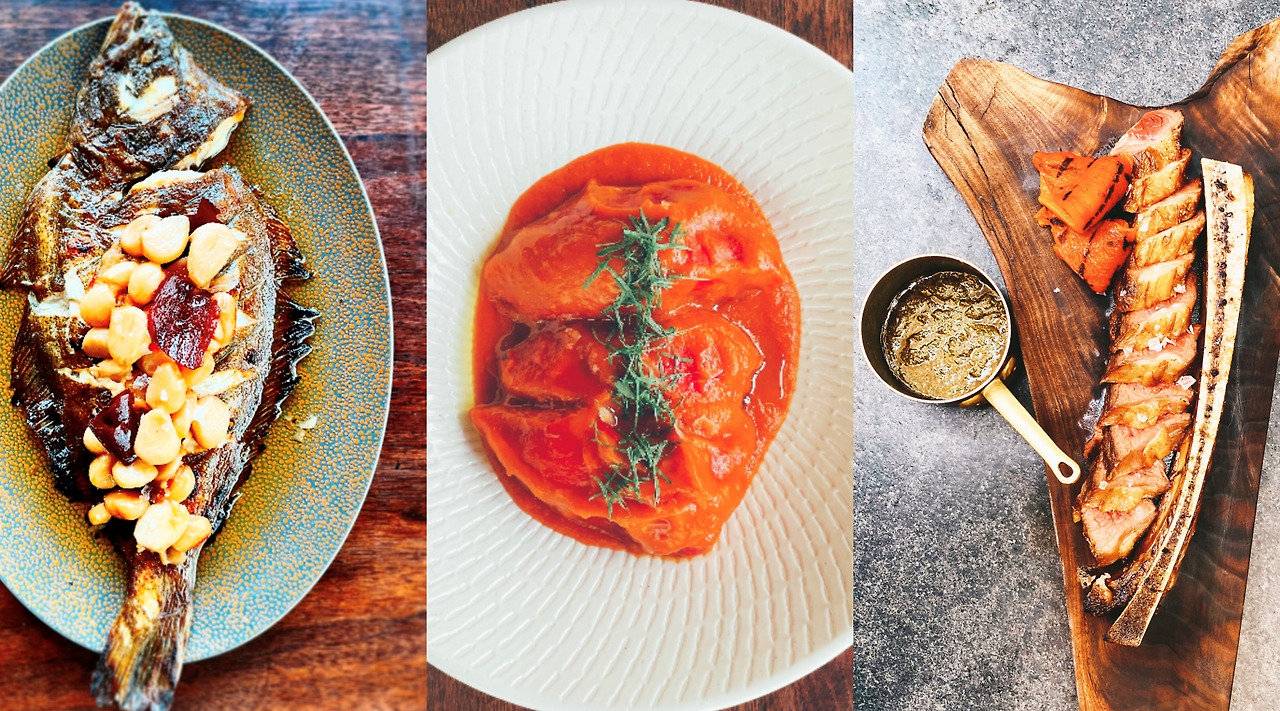 What should diners expect from the El Txoko De Terreno gourmet experience?
We want our diners to be stimulated through all their senses, including taste, sight, sound and smell by looking at our chefs cooking with charcoal, the ingredients baking on the grill, and flavorful dishes served right away. A simple space where we cook and guests enjoy! Cooking utensils such as wooden cutting boards, knives, skewers and grills are filled in shelves, along with smoke rising over the grill; this atmosphere creates a unique atmosphere at El Txoko De Terreno. Nowadays, eating and drinking solo is popular, and I think it's a place where there's no time to get bored even if you eat alone at a bar.



Fire is the most primitive cooking method. I designed a space where our guests can harmonize with the warm atmosphere by watching the process of cooking using fire. There are many kinds of wine, whisky and sherry that go well with the dish, so you may extend your gourmet experience freely and creatively.

Your favorite ingredient?
Ever since I worked in San Sebastian near the sea, the salted and dried cod baccala has been my favorite ingredient. This taught me a new perspective on cooking fish. There are various dishes using baccala, and my favorite recipe is to remove salt from it and cook it at a low temperature, separate the cod collagen and meat, and make it into a brandade. Collagen extracted separately makes a great sauce.


Basque Burnt Cheesecake by El Txoko De Terreno
(Serves 6)

500g cream cheese
3 eggs
200g sugar
10g flour
250ml crème 35%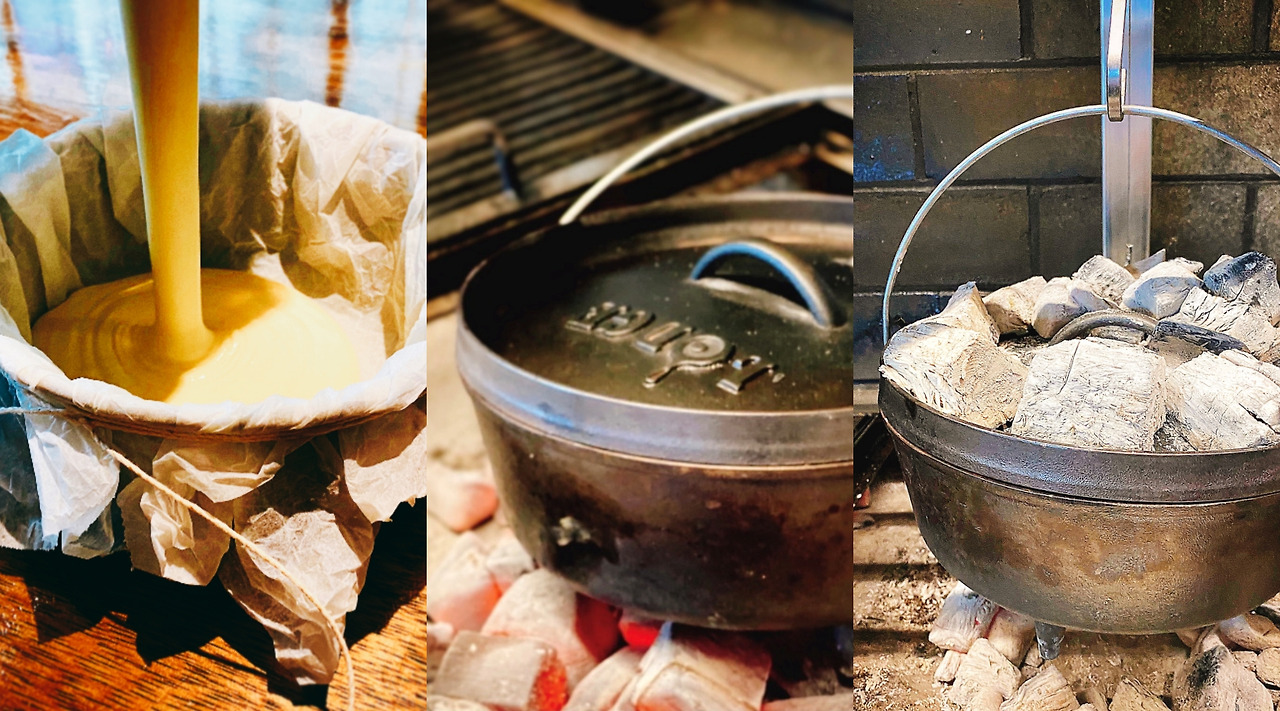 1. Preheat the oven to 180°C.
* If using a Dutch oven outdoors, place the oven on charcoal and heat it to about 200°C.
2. Wet a piece of parchment paper with water, line it in the cake mold, and secure it with twine or sturdy thread.
3. Mix cream cheese, eggs, flour, sugar and cream in mixing bowl using a spatula.
4. Fill the mixture into the cake mold and place it in the preheated oven.
* If using a Dutch oven outdoors, hang the oven over the charcoal and cover the top with enough charcoal.
5. Bake the cake in the oven for about 30 minutes, till the top is browned to your preference.
* When using the Dutch oven, remove charcoal from top of lid after 25 minutes and let the cake cook slowly over remaining heat for 5 minutes.


How did you learn this Basque burnt cheesecake recipe?
There were a lot of old pincho bars in the town of San Sebastian where I lived. After work, I used to eat in the pinchos, and I would always end the day at La Vigna for nice desserts. The Basque burnt cheesecake I tasted there was the best dessert I've ever had. Whenever I ate the cake, I felt like I was relieved of the day's fatigue, and it was like a sweet gift for working hard. I still remember the taste and feeling of this cheesecake, which gave me a little pleasure after a lonely life abroad and a hard day.

Most of the dishes in our restaurant are cooked over charcoal, and Basque cheesecake is also a cheesecake that can be cooked only with charcoal, unlike the usual oven baking method. Using only a Dutch oven and charcoal, it is cooked with strong radiant heat from the charcoal, so the deep taste is different from using the electric oven. I want to especially highlight this, so if you go camping, add a special touch to your meal by preparing this remarkable dessert over your campfire.


This article was written in Korean and English by Julia Lee and edited in English by June Lee.