Vegetarian food has taken Hong Kong by storm over the past few years and many restaurants, both Chinese and Western, have jumped on the bandwagon to promote their vegetarian offerings. Popular vegetarian restaurants in the city have helped to dispel the dull and bland image often associated with meatless cuisine by coming up with dishes that are not only pretty to look at but also amaze with great flavours. Whether you're a dedicated vegetarian or just trying to skip meat for a day, here are five restaurants in Hong Kong with wholesome vegetarian options that everyone will love.
The colourful vegetarian offerings at The Place. (Pic: CHOPE)
The moment you step into this restaurant at Cordis, Hong Kong, you feel a wholesome vibe from the cosy ambience and spacious seats. The hotel regularly changes the theme of its buffet, from cheese and Chinese regional cuisines to seasonal Japanese and Korean cooking. Another highlight is its Vegetarian Monday menu. Every Monday, you will find the likes of Indian curry with mixed vegetables, risotto with garden greens and Vietnamese rice paper roll with vegetables as the stars of the outlet. The latter has avocado, rice vermicelli, mint, garlic and other fresh greens wrapped in rice paper. The ingredients work very well together to create a feel-good dish in every sense.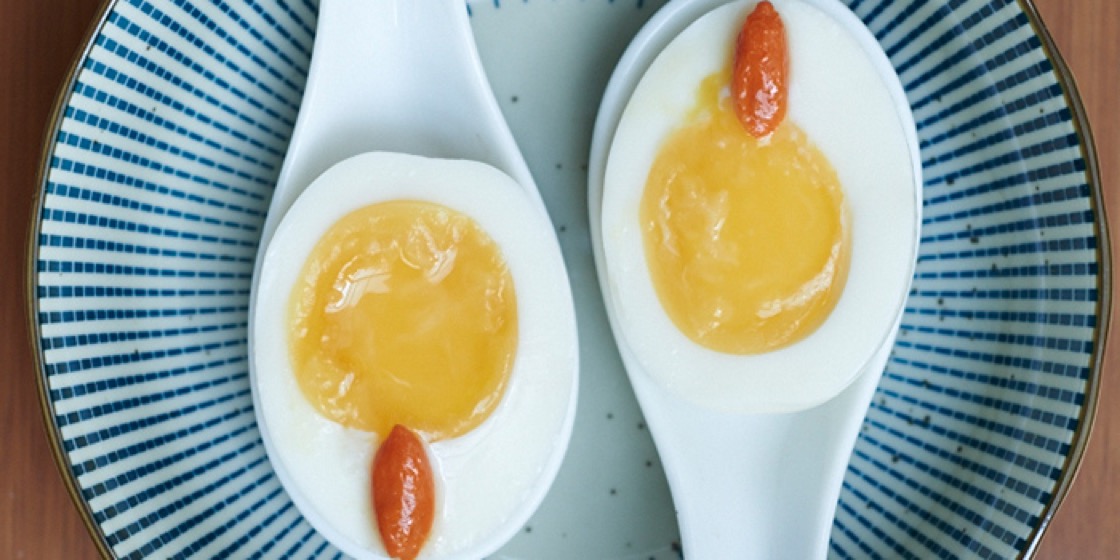 Sohofama prides itself in using all-natural produce. (Pic: CHOPE)
Located at PMQ in Central, Sohofama's interior resembles a garden terrace, with its white walls contrasting with verdant leaves. Next to the wooden dining tables are a large number of pot plants to make the space really come alive. The restaurant uses only chemical-free produce. All of the vegetables are grown in Hong Kong. On the menu are Chinese classics such as vegetarian dan dan noodles, organic mapo tofu and vegetarian sheng jian bao. The absence of meat is not a hindrance to outstanding flavour — every meal here is a guilt-free, low-calorie treat.

Beetroot salad, horseradish, hazelnut, watercress and beetroot sauce at Gough's on Gough. (Pic: Gough's on Gough)
Gough's on Gough is unmistakably British. The interior design follows the textbook English style, giving visitors an opulent impression. The owner's attention to detail is further displayed in the exquisite dining ware he sources. Chef Cary Docherty has drafted a vegetarian menu based on the principles of contemporary British cuisine. All the greens he purchases are organic, chemical-free and naturally delicious. Other than the dishes on the a la carte menu, there are also many vegetarian items served at the weekend brunch.

The open environment of Jojo Indian Cuisine makes diners feel at ease. (Pic: CHOPE)
JoJo Indian Cuisine (Wan Chai)
Due to religion and custom, vegetarianism is so much more than a choice in India. It is a well-established culture, elevated by the magic of spices. Therefore, tasting a vegetarian Indian meal is like an adventure, with every plate revealing new depths yet to be known. Jojo Indian Cuisine, originally named Jojo Mess Club, started in Wan Chai in 1985. It takes pride in serving authentic Indian fare. The Sunday buffet lunch has been a longstanding crowd-pleaser. There are herbivorous and meat options, covering a variety of salads, breads, appetisers, entrées, fruits and desserts. The restaurant's Baigan Masala (curried eggplant) is worth a try, rich both in flavour and texture.


Old Bailey's dishes are beautifully presented (Pic: CHOPE)
Wood and rattan dominate the dining space of Old Bailey, which exudes traditional Chinese aesthetics and contemporary chic at the same time. Over at the bar area, diners can enjoy a series of floral-scented cocktails. Jiangnan cuisine from the south of the Yangtze River is the focus of the restaurant. Head chef Wong Gwan Man responds to the rising trend and creates several vegetarian menus. About 80% of the vegetables used are organic. One of the signature dishes, a village-style house-made handkerchief pasta with organic seasonal greens, is based on Wong's family recipe. It conjures up the richness typical of Jiangnan cuisine using the simplest ingredients. Furthermore, diners can also sample vegetarian dim sum like steamed vegetarian dumplings and steamed silver thread mantou. Some other noteworthy vegetarian creations include Yangzhou-style braised shredded bean curd sheet, rose red bean bun and tomato noodle soup.
This story is written by Joe Chan and translated by Vincent Leung. To read the original article, click here.
This post is brought to you in partnership with CHOPE