The second edition of the Michelin Guide Malta was released on 9th April 2021 and features 31 restaurants across the islands of Malta and Gozo.

The 2021 launch saw six new restaurants added to the guide, including one which was awarded a Michelin Star.

The three restaurants awarded a Bib Gourmand in the inaugural selection all retained their distinction for another year, in recognition of their good quality, good value cooking. We take a look at what makes them worthy recipients.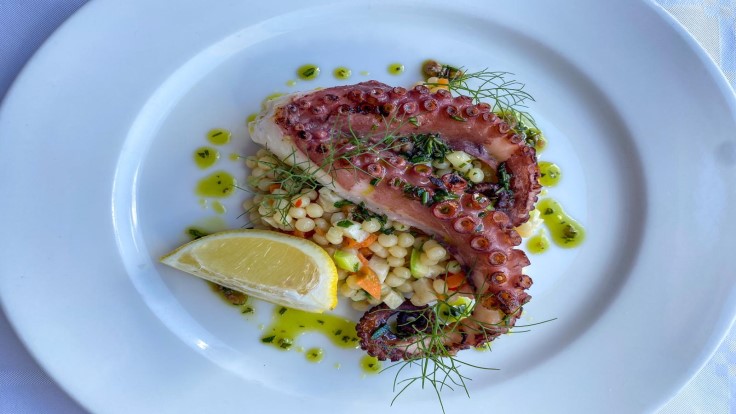 Terrone, Birgu
Terrone, Birgu

Terrone started life in Marsaxlokk before moving to a short 'pop-up' location in an ex naval bakery and then settling down in a waterfront location further down the same street – this time in Fort St Angelo, a characterful bastioned fort in the centre of the Grand Harbour.

Adrian Hili's carefully crafted dishes mix Maltese and Southern Italian influences and burst with freshness. Fish and shellfish fresh from the sea lead the way, but there's also a good choice of local meat and pasta dishes, finished off with some tasty homemade desserts.

Recommended by the Michelin Inspectors: Local red prawns, chilli and lemon
The marinated raw prawns are super fresh and have a lovely sweetness, as well as a firm yet melty texture. The lemon adds the perfect amount of acidity and the touch of garlic is perfectly judged so as not to overpower the prawns.

Commando, Mellieħa
Commando, Mellieħa

The young chef-owner of this honest little restaurant maintains his family legacy by continuing to provide warm hospitality and good cooking, the same as when it first opened in the 1930s. At first, 'Commando' might seem like an unusual name, but it all makes sense when you learn that it refers back to the 1940s, when the chef's grandfather provided hospitality to the Royal Marines.

Its stone walls are over 200 years old and the vaulted ceiling certainly adds to its appeal, but the décor is more modern and its division into two rooms creates an intimate atmosphere. Good quality local ingredients are simply but accurately prepared to create flavoursome, satisfying dishes with subtle modern twists – and the interesting menu provides something a little different from other restaurants nearby.

Recommended by the Michelin Inspectors: Wild sea bass with marinated octopus and caponata
A thick fillet of sea bass is fried to perfection, with a crispy skin, and served with a small ragout of browned and aromatically seasoned octopus with a tender bite. The caponata is fragrant and well-seasoned and to accompany are roasted wild broccoli and buttery mash.

Rubino, Valletta

You can't help but like Rubino – a bijou little place tucked away on one of the main streets of Malta's capital. It started life in 1906 as a confectionary shop and its windows are filled with bottles and containers from a bygone era. Inside it's quaint and homely, with an appealingly old-fashioned feel; to the rear is an open kitchen, and the stairs lead down to two other cosy rooms.

The friendly owner works the room himself, welcoming you in, reciting the details of the menu by heart and thanking you as you leave – he also handwrites the bill, which adds further warmth and personality. The blackboard menu lists a mix of robust, authentic Maltese and Italian dishes: timeless classics which will bring a comforting smile to your face.

Recommended by the Michelin Inspectors: Risotto with rosemary and artichokes
The lovely creamy risotto has a hint of bite and excellent seasoning. Lightly smashed, skin-on artichokes add a good starchy texture and the grilled Parma ham contributes a pleasant salty taste.