MICHELIN Guide is coming to Toronto—the Guide's first destination in Canada! MICHELIN Inspectors are constantly observing the evolution of culinary destinations around the world, and the discovery process began in Toronto four years ago. The city's Bib Gourmands and Stars will be announced this autumn. Whet your appetite for a trip to Toronto with this list of the city's best hotels—from minimalist, apartment-style The Annex Hotel next to the University of Toronto to the 1 Hotel Toronto with its rooftop restaurant and pool.
Yorkville

Possibly the most luxe of Toronto's new crop of luxury boutiques, the Hazelton is a sign of the times: both high-design, with interiors by the ubiquitous Canadian firm Yabu Pushelberg, and unashamedly high-end, with suites averaging six hundred square feet and outfitted with all the latest luxury trimmings, from iPod docking stations to heated bathroom floors and flush mirror-mounted television screens. It's meant to be a modern grand hotel, a contemporary version of what places like the Savoy in London or the Waldorf-Astoria in New York must have once been. And with a little luck that's exactly what it'll be.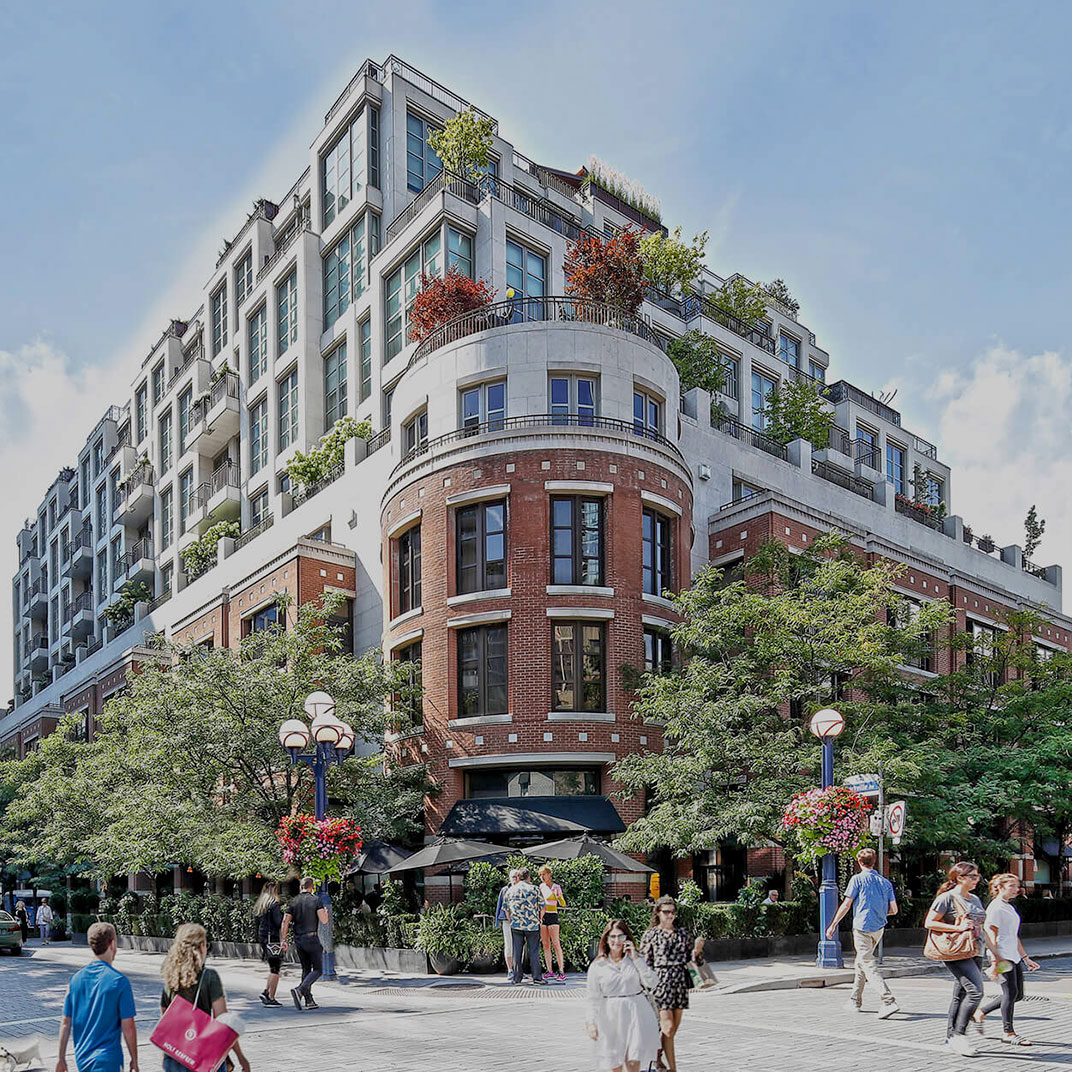 The Hazelton Hotel Toronto
Downtown
The same 1 Hotels group responsible for eco-friendly, high-design luxury boutique offerings in New York and
Miami
have arrived in the upscale neighborhood of King West Village. 1 Hotel Toronto features cutting-edge sustainability measures, ultra-stylish interiors, and a handful of popular restaurants and bars, from the farm-to-table 1 Kitchen to the self-explanatory Harriet's Rooftop bar. The rooms are surprisingly sunny, and their crisp contemporary design is warmed by plenty of organic textures and living houseplants. Like its sister hotels it's proof that in boutique hospitality, virtue and pleasure don't have to be mutually exclusive.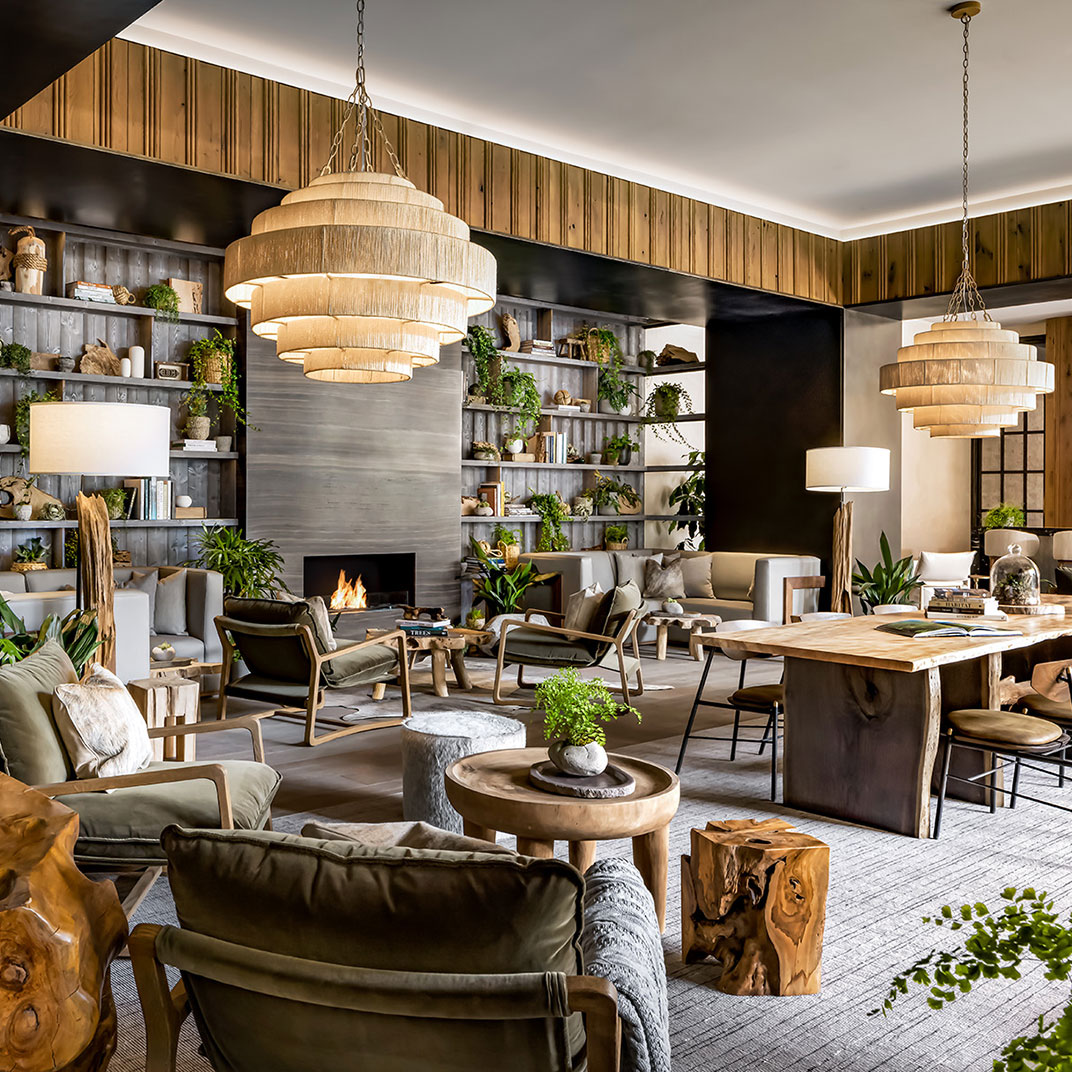 1 Hotel Toronto
Downtown

With the opening of its second Toronto boutique hotel, the Montreal-based Groupe Germain has kicked off a study in contrasts — A Tale of Two Sister Hotels, if you will, each one seamlessly integrated into its particular neighborhood. Where the first Le Germain was an infusion of poetic modernity into the theater district, the newer Maple Leaf Square hotel takes its cues from sportier neighbors (namely the Air Canada Centre, home of the Maple Leafs and the Raptors). Pairing lithe, athletic design with a Euro-chic sensibility, this hotel feels right at home in the downtown office/condo/shopping district.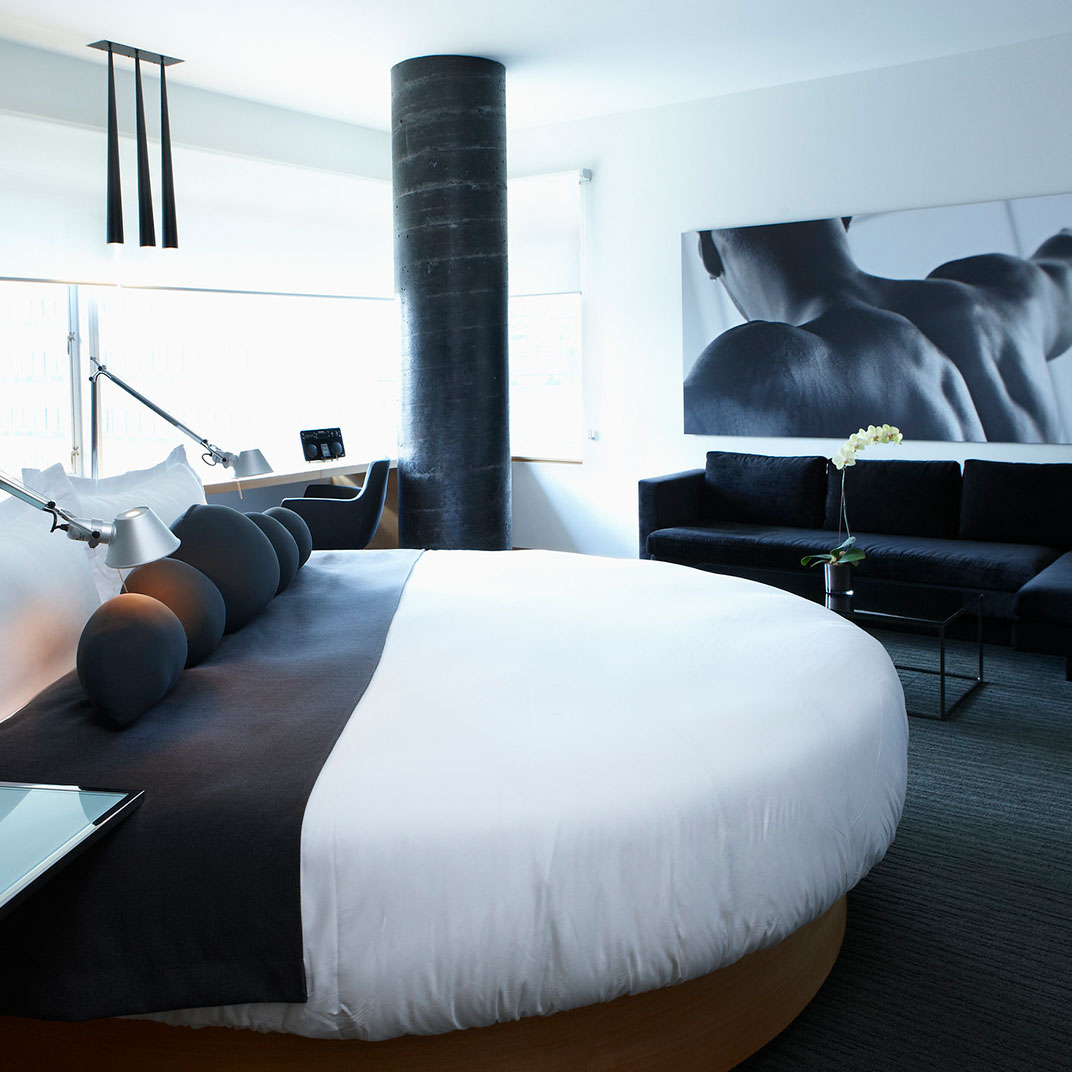 Le Germain Hotel Maple Leaf Square Toronto
Financial District
Though we hesitate to wade into any regional rivalries, we're comfortable declaring that Toronto is Canada's biggest, busiest, most cosmopolitan city. It's only fitting, then, that its top-end luxury hotels should be absolutely first-rate. Among the usual suspects when it comes to this sort of thing is Ritz-Carlton, but the Ritz-Carlton Toronto is an unusual one — the design is rather more modern than you'll find in more typical examples of this venerable luxury brand, while the top-flight service and faultless comforts you expect are all exactly as they ought to be.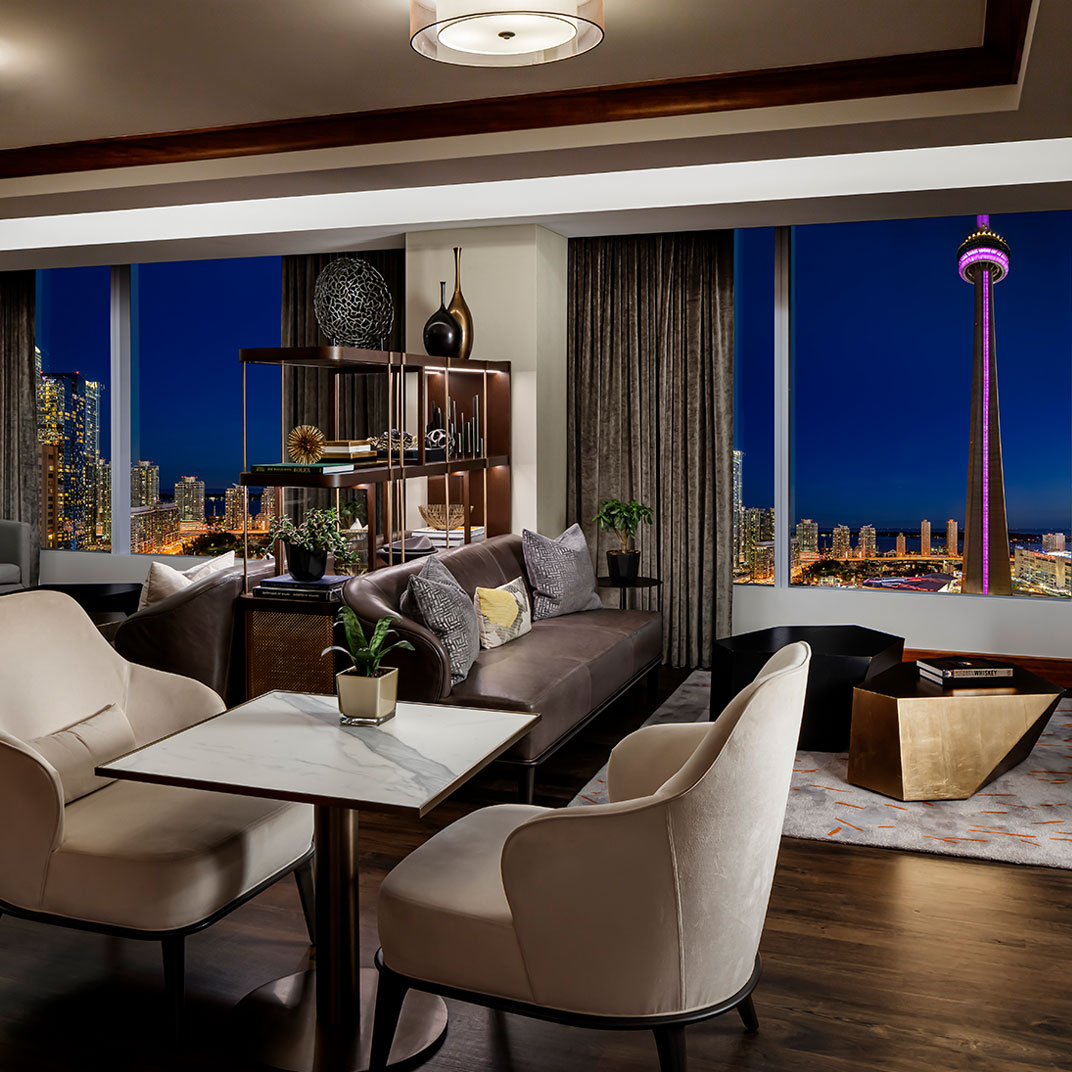 The Ritz-Carlton Toronto
Financial District

It's about time squeaky-clean Toronto had a style transplant, and it's probably no surprise that this one happens to be a Québecois import. The Germain family's first Ontario outpost adds a dash of style to the theater district, in the form of this scratch-built 11-story red brick building, which hides a magnificently inviting split-level lobby (and a first-class French restaurant, Chez Victor) behind its impressive stainless-steel and glass entryway.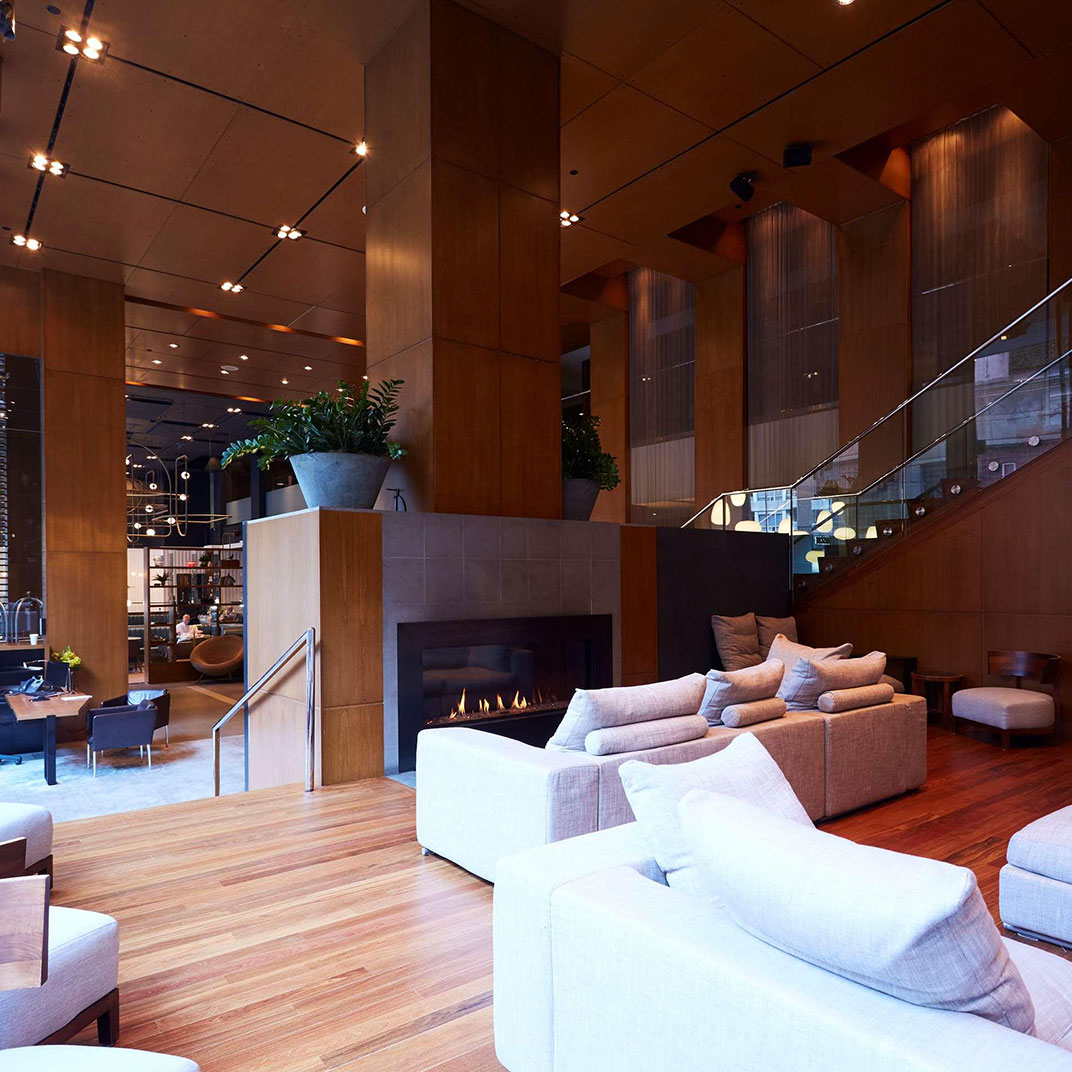 Le Germain Hotel Toronto Mercer
Financial District

Toronto's SoHo Hotel & Residences is an example of what's probably the most significant secondary effect of the boutique-hotel revolution: now, thanks to eccentric small operators, the luxury market is moving in a more design-forward direction. This is the sort of hotel that, a decade or two ago, might have been content to sacrifice style for comfort — but the SoHo, as it exists today, makes no such concessions.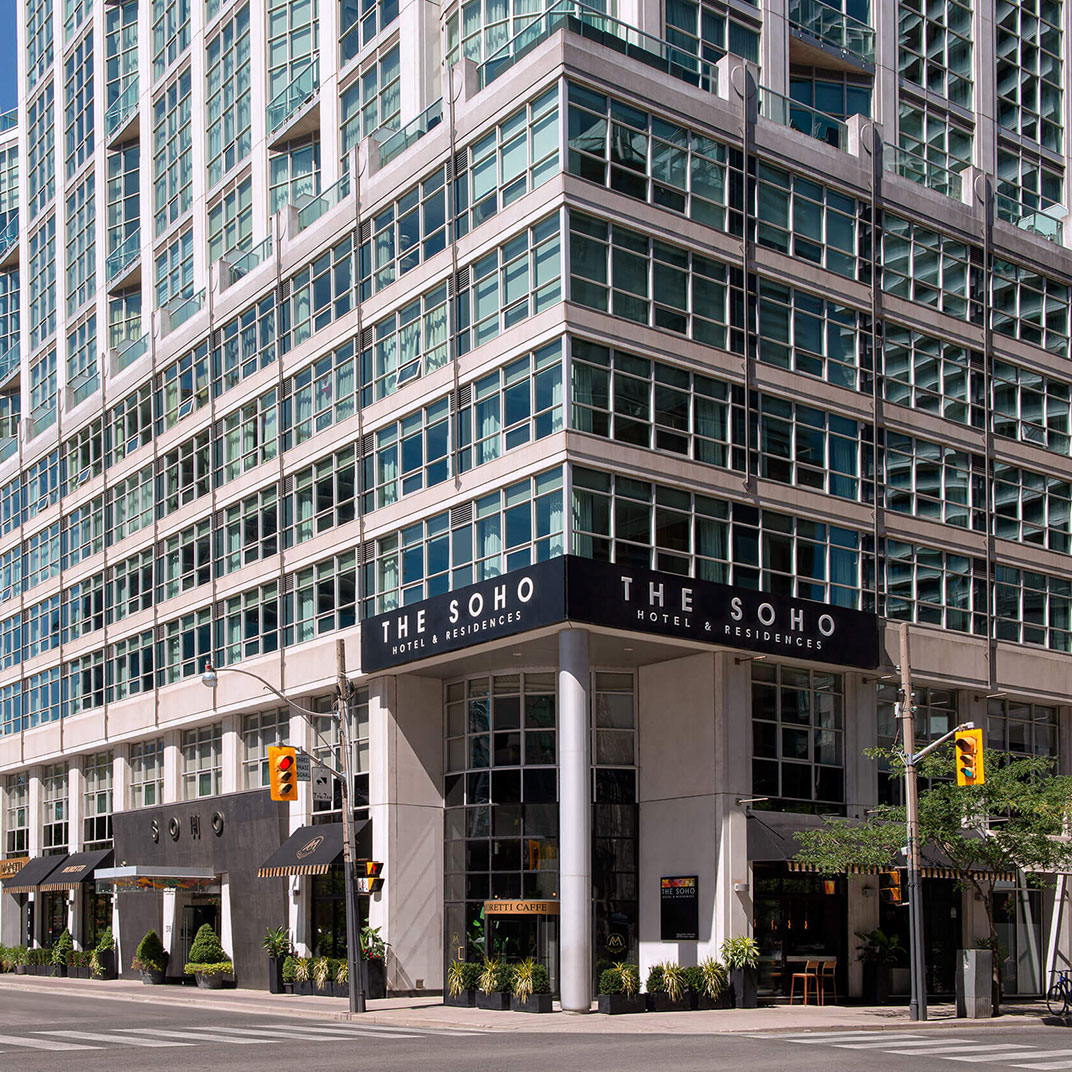 The SoHo Hotel & Residences
Parkdale

It's a case of good things coming to those who wait. This gorgeous red brick Victorian hotel had its heyday during the era of the trans-Canada railway, and while it fell into disuse for a while, the rebirth of Queen Street West means this site is suddenly in great demand. Fortunately it fell into the hands of owners with a firm grasp on what this neighborhood's about — the renovated Gladstone is an artists' hotel par excellence.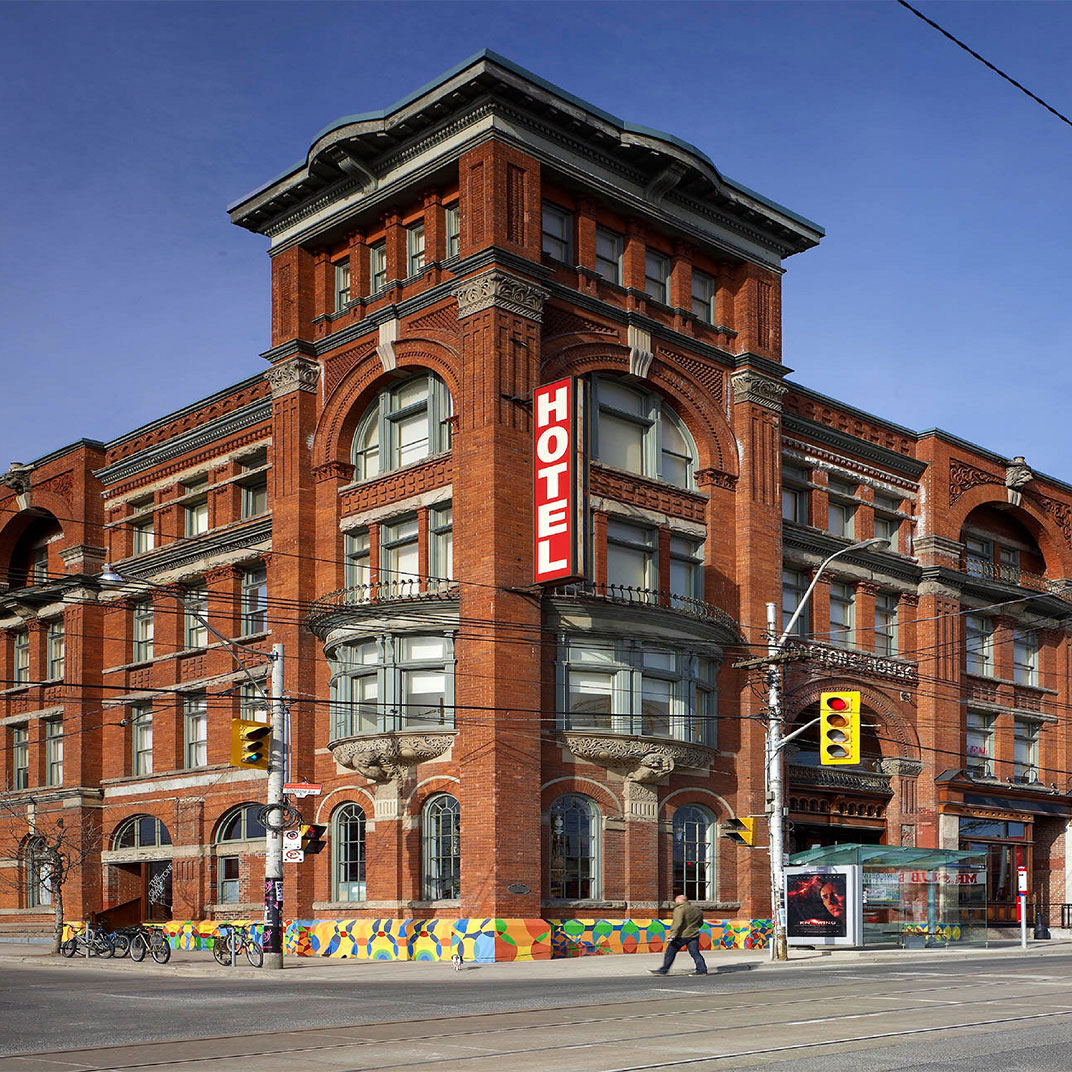 Gladstone House
Parkdale

A cult classic in Toronto's vibrant West Queen West since 2004, the Drake is now twice the hotel it used to be. The original hotel, with its 19 stylish, art-filled bedrooms, is now the Classic Wing, and it's joined by a new Modern Wing: more of the same, which is a good thing, this time housed in an ultra-contemporary structure by a dream team of architects and designers.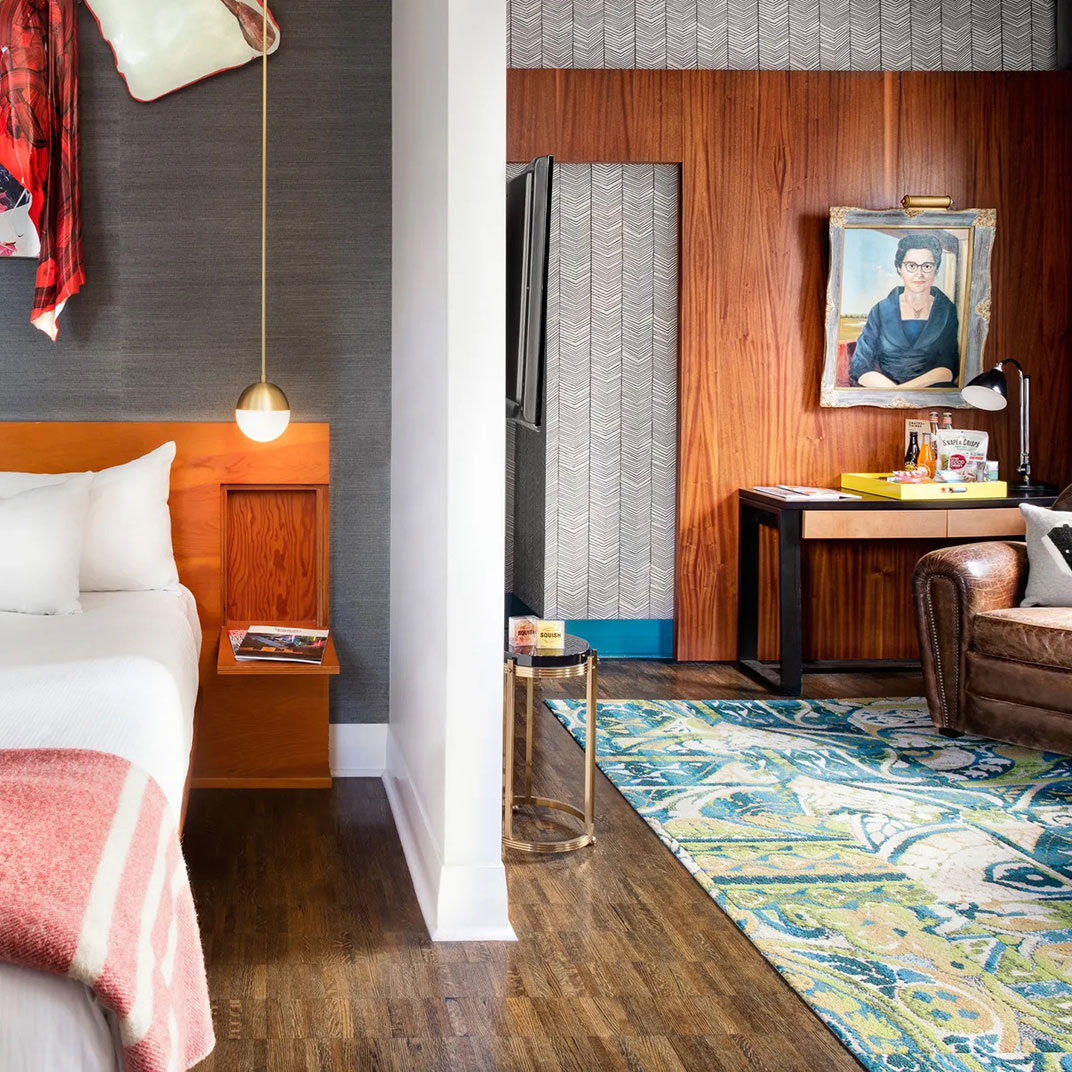 The Drake
The Annex

Part of the new wave of apartment-style boutique hotels, the Annex is named for its neighborhood, a surprisingly verdant downtown residential district near the University of Toronto. Guests check in online, and make their way to stylish, spacious, sunlight-filled guest rooms within this renovated former carriage house.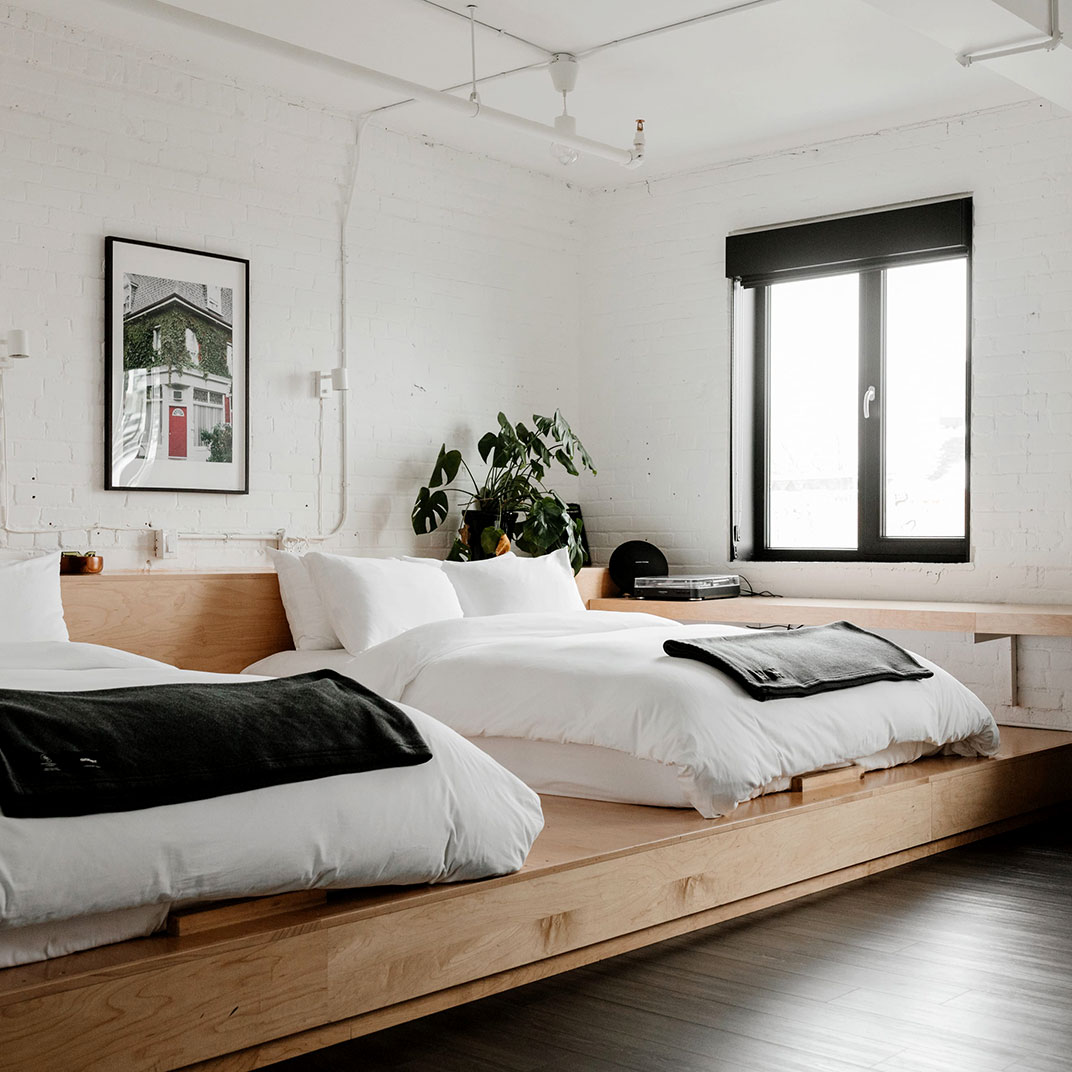 The Annex Hotel
Yorkville

Don't be put off by the name; behind the 1927 neo-Gothic facade of the Windsor Arms is a delightfully modern hotel, completely redesigned in a sort of luxe-minimalist style, yet with an emphasis on old-world service that today's fashion-first boutiques would do well to study.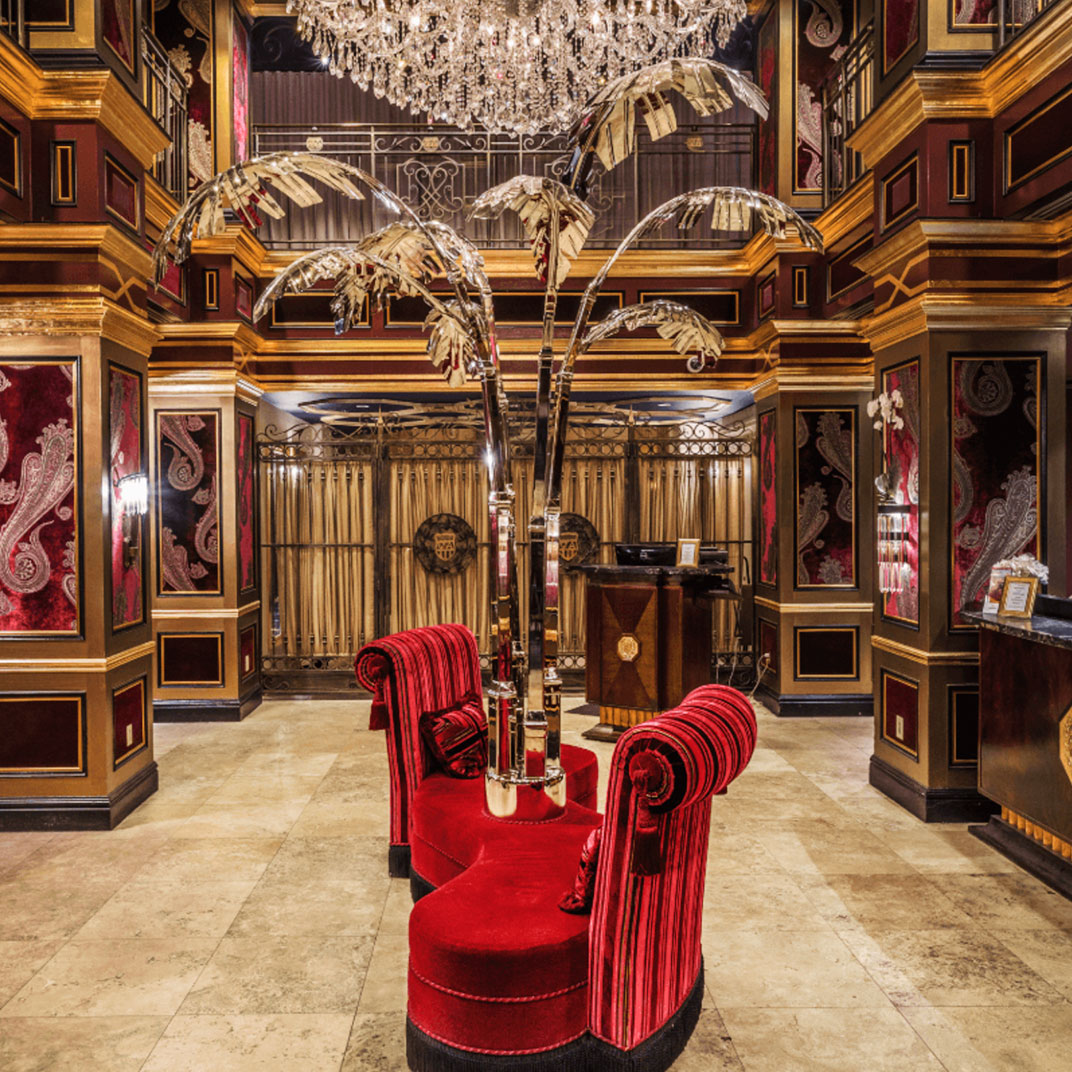 Windsor Arms Hotel
---
Subscribe to our newsletter to stay on the top of the MICHELIN Guide's best restaurants, plus chef interviews, recipes, travel stories, and more.
---
Hero image: The Ritz-Carlton Toronto