Accra is the capital and largest city in Ghana—and the thirteenth largest in Africa— and was designated in 2010 by the Globalization and World Cities Research Network think tank as a Gamma level world city, indicating increasing international influence and connectedness.

Geographically, Accra is located at the southernmost tip of Ghana, giving it unhindered access to the Gulf of Guinea and the bounty of the Atlantic Ocean. "Accra probably has the best fish I've ever seen in my life," says chef Joseph "JJ" Johnson (pictured left), chef/co-founder of new fast-casual grains restaurant FieldTrip, as well as chef/partner of the recently-launched Henry at the LIFE Hotel, both in NYC. "The markets there are a cross between Japan and Hunts Points [in the Bronx]."

With globally-minded expats like Johnson visiting Accra in recent years, Japanese (like sashimi and otsumami bar Santoku), Spanish (like Toro Tapas Bar), Mediterranean (like Firefly) and French-African fusion restaurants (Buka, La Chaumiere or Le Must) are cropping up across the city.

Chicken and waffles at Midunu, Johnson's personal favorite restaurant in Accra. (Photo courtesy of Midunu.)
Johnson's favorite restaurant in Accra at the moment is Midunu, owned and operated by his friend Selassie Atadika, whose nomadic dining experiences have been featured in Vogue and elsewhere. If you're in town, Atadika recommends Cafe Kwae for coffee and Midunu chocolates that are handmade using Ghanaian cocoa, teas, spices and tisanes, and named after female African leaders from across the continent.

For dancing, head to Front/Back—also recommended by Atadika—where locally-inspired cocktails feature ingredients like ginger, local wild honey, bissap (made from the hibiscus flower) and moringa. "It's a private members club and a crossroads for artists, artisans and great minds looking to engage in spirited dialogue around contemporary issues," says Atadika.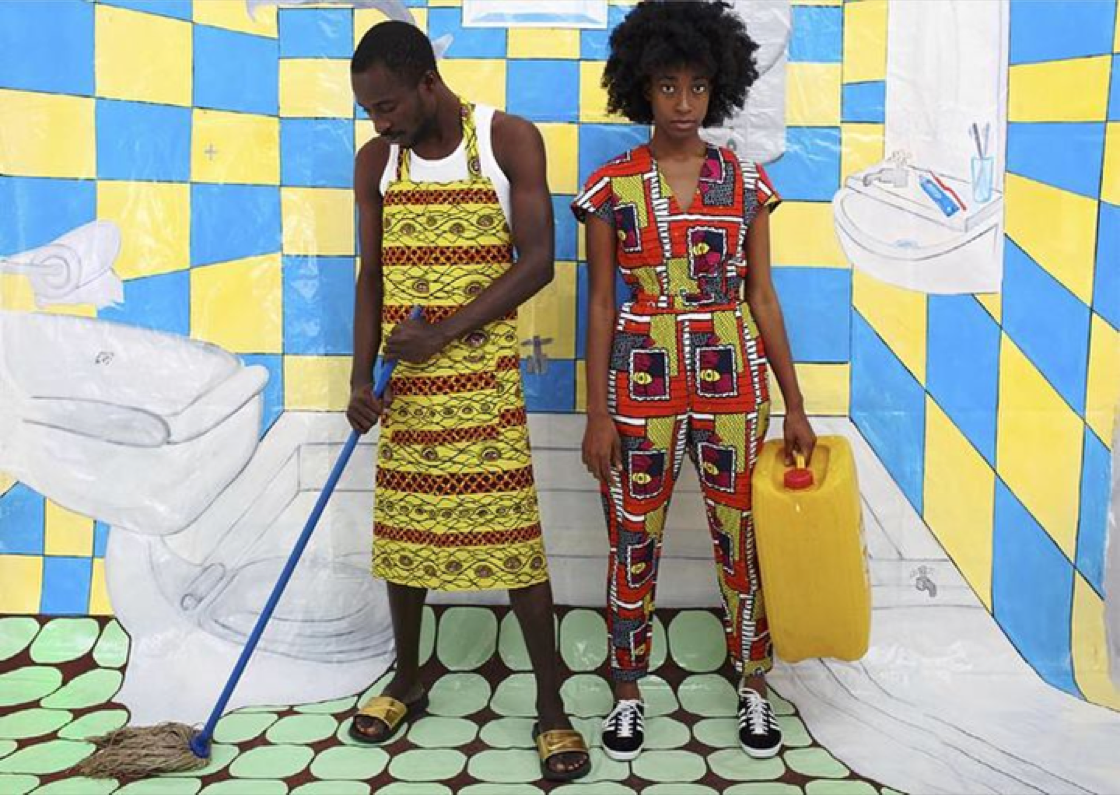 (Photo courtesy of Front/Back Facebook page.)
According to Johnson, the cocktail scene in Accra is coming-of-age. "When I was there, you'd get a Johnnie Walker, club-style, with a big ice cube and a glass of Coke on the side," he says. "Now there are cocktail contests and small cocktail bars. I get updates from friends who are there."

The best of Accra's nightlife can be private and hard-to-find, a fact which Johnson navigated with little stress thanks to local friendliness to foreigners. "Everything is super exclusive," he says, "But someone would ask, 'Where are you from?' You'd say, 'New York,' and they'd say, 'Okay, no problem.'"

For road trips outside the city, Johnson recommends you drive about two hours north where you'll find waterfalls and other natural wonders of the area. "But unless you go really far north," he warns, "It's very hustle-and-bustle city-like, like Nigeria. People who work in Accra live in a one-hour radius surrounding the city. And traffic in the city isn't as bad as India, but it can be bad at times."


The courtyard at Villa Monticello. (Photo courtesy of Villa Monticello.)
When in Accra, Johnson recommends staying at the boutique hotel Villa Monticello. "It's a 16-room hotel five minutes from the airport," he says, who once used it as a home base to explore Ghana. Johnson also recommends the Mövenpick, a Swiss and Saudi-owned hotel and resort chain with a wing in Accra where he remembers "amazing Champagne."