Order in with Caviar from one of the new restaurants in the MICHELIN Guide California. Ten of the newest MICHELIN Guide restaurants in California are on Caviar, so you can tuck into a massaman curry from Bib Gourmands Jo's Modern Thai in Oakland, a "veggie utopia" platter from Ethiopian favorite Lalibela in LA, and even a tasting menu from One Star LA butchery Gwen.

Bib Gourmands
"Indian Sports Bar" is not a phrase you hear often, if at all, and so it's no surprise that this quirky hotspot defies labels. The food is original, riffing on classic bar dishes but elevating them with astute seasoning and careful preparation. Onion rings are coated in dosa batter. Wings are marinated in cilantro-mint chutney.
Pijja Palace © pijjapalace/Instagram
Anybody can throw together a breakfast sandwich, but few compare to the one at All Day Baby. A tower of softly scrambled eggs, bacon, sausage and American cheese arrives under a cloak of strawberry jam stacked between a fluffy cathead biscuit. It's hearty and essential, much like the impressively airy hotcake crowned with ricotta, blueberry compote and pistachio.
All Day Baby © Thessa Diadem/All Day Baby
Chef/owner Tenagne Belachew and her daughters offer a dazzling selection of vibrant Ethiopian classics with vegetables and meat. Best shared with a group, the "veggie utopia" offers immediate insight into their talents, spotlighting lentils astutely seasoned with berber and turmeric.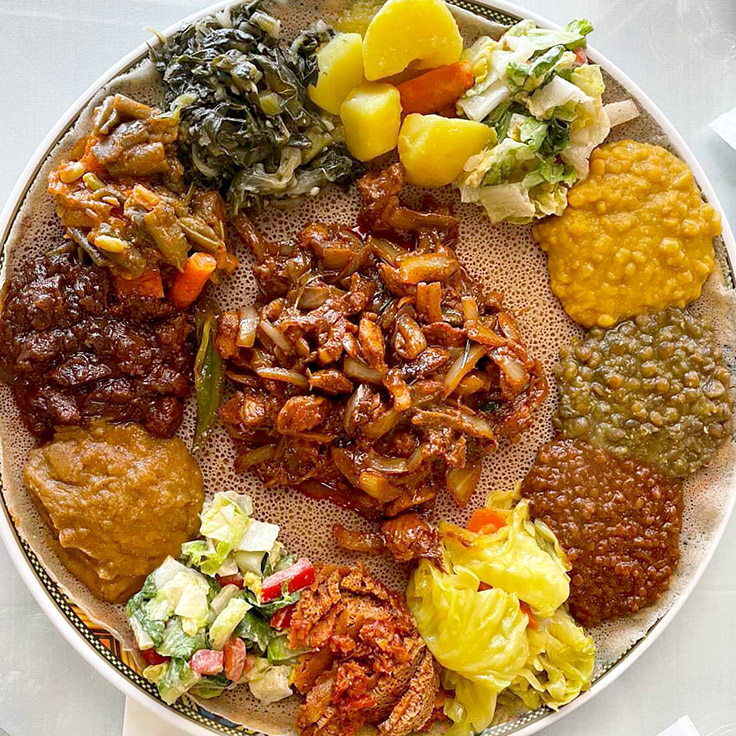 Lalibela © Dago R/Lalibela
You'll find no basic benedicts here, but rather an assortment of original, ingredient-driven dishes that change with the seasons, and even sweet standbys like pancakes and French toast are whimsically reimagined. Beverage options display a similar attention to detail, whether it be coffee, sake or vermouth.
Hilda and Jesse © Timofei Osipenko/Hilda and Jesse
The menu here, designed by Chef Intu-On Kornnawong, displays the bold, balanced flavors typical of Thai cuisine, but isn't overly concerned with hewing to tradition. That creative, irreverent approach is exemplified in dishes like a signature take on drunken noodles, which features smoky barbecue brisket, or a pork burger seasoned to resemble the complex herbaceous flavors of laab.
Jo's Modern Thai © Intu-on Kornnawong/Jo's Modern Thai
MICHELIN Stars
N.B. Pre-order only
During the day, this butcher shop sells humanely raised meats from local farms. By night, Gwen opens into a glowing dining room showcasing the same upscale cuts à la carte and on its multicourse tasting. The menu is concise and stars house-made charcuterie and wood-fire grilled steaks.

Gwen © Liz Barclay/Gwen
Highlights here include stunning seared ocean perch tucked between a sheet of crisp nori; West Coast oyster braised in soy and served warm; and slightly smoked prawns coated in a lush egg yolk and soy sauce. The nigiri is excellent and tempura is also part of this experience where nothing is overlooked, even a bowl of simple-seeming miso soup.
Sushi Kaneyoshi © Kaneyoshi/Sushi Kaneyoshi
Combining the prodigious talents of heavy-hitter Chefs Corey Lee and Jeong-In Hwang, here it's safe to expect the exceptional. The kitchen's assiduously refined technique deftly combines traditional Korean tastes with a sense of novelty, using impeccable ingredients to make for dishes of surpassing depth and purity of flavor, whether it be the humble kimchi or a rarefied cut of beef.
San Ho Won © Eric Wolfinger/San Ho Won
"Nisei" refers to the American-born children of Japanese immigrants, which
Chef David Yoshimura
is; and the synthesis of that heritage forms the basis of this cuisine. The tasting menu is equal parts tradition and invention, where a classic matsutake broth sits in harmony with a wholly original dessert of Okinawan purple sweet potato.
Nisei © Brianna Danner/Nisei
The tasting menu here is marked by glorious presentations and enhanced by the harmonious application of global flavors.
Addison's cuisine while constantly evolving also retains the chef's signature of incredible precision and polish. Imagine the likes of sake-cured kampachi with dashi meringue, Kumamoto oysters with pickled green strawberry, or potato rösti with Wagyu tartare.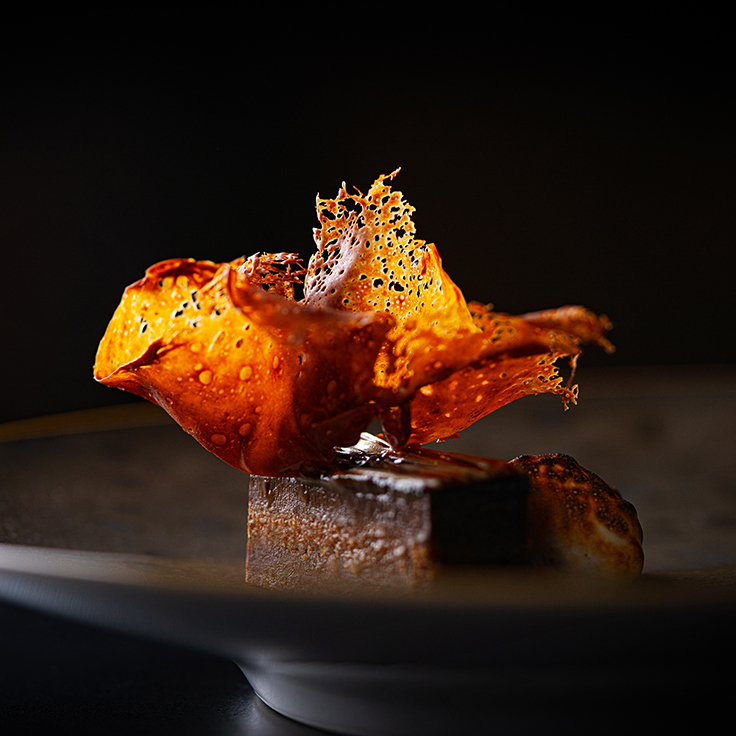 Addison © Eric Wolfinger/Addison
Presented in partnership with Caviar



Hero image: Jo's Modern Thai
© Grace Sager/Jo's Modern Thai