Art adds a dash of vibrancy and excitement into the life of Lam Ming Kin, chef-proprietor of contemporary European restaurant
Longtail
in Taipei. The Hong Kong-born chef enjoys listening to a wide variety of music, such as pop, jazz and classical, and appreciates Chinese landscape painting.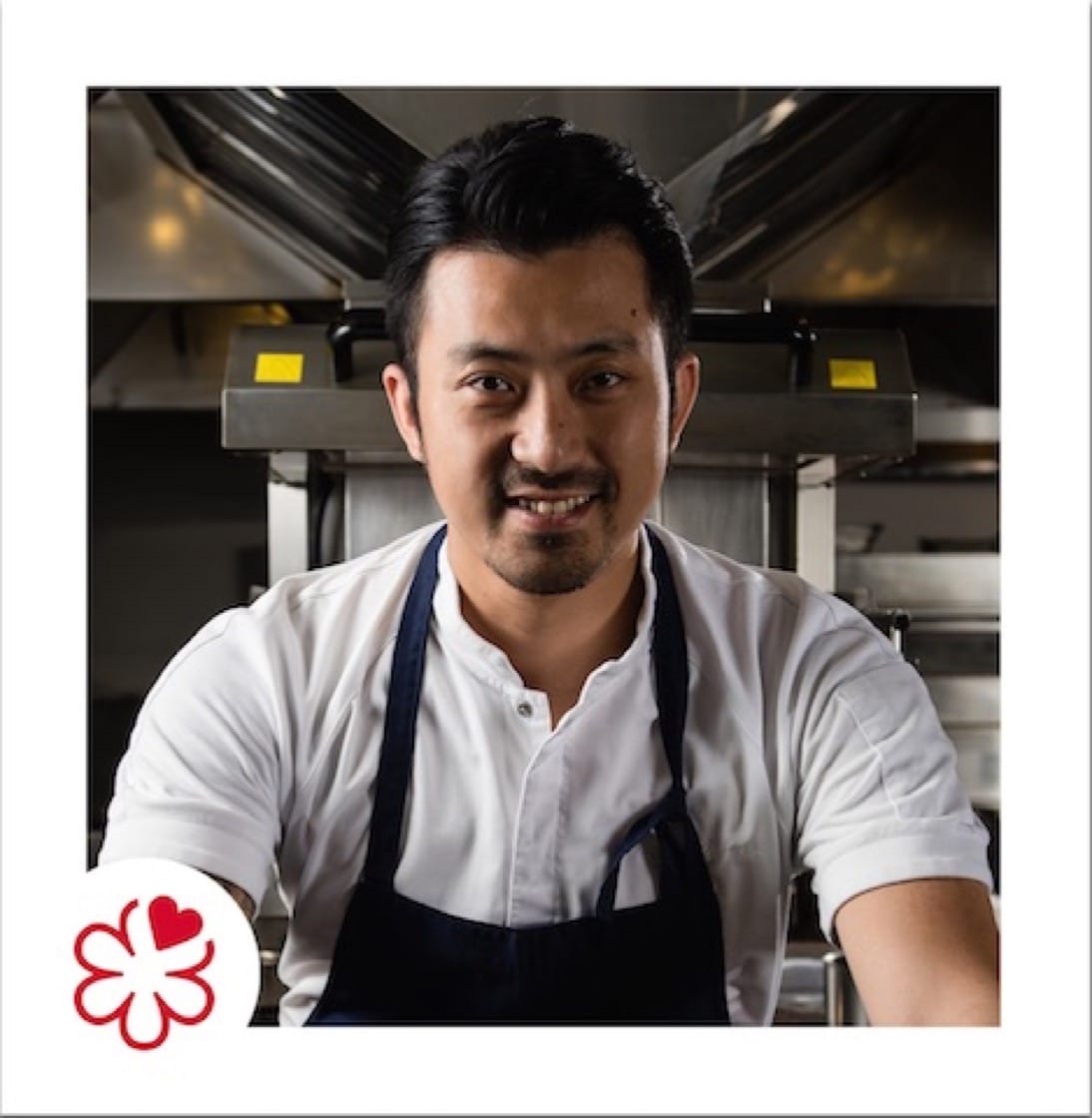 Lam (left) says: "Life without art would be very boring. It would be like life without imagination. To me, art is an integral part of my life."
The Hong Kong-born chef was one of the five chefs from Michelin-starred restaurants who were invited to present their dishes at the MICHELIN Guide Taipei 2019 Gala Dinner on April 10. They presented their culinary creations that were inspired by five works of art that had been carefully selected and showcase Taiwan through the different perspectives of artists.
Lam draws inspiration from the art piece None-Space S132 by Taiwanese artist Jo Hsieh, who uses varying hues of blue to create a hypnotic and lulling effect.

Likewise, for Lam's creation of horsehair crab, coconut, loquat and Vietnamese coriander, it is served in a pool of blue-hued coconut broth that is dyed with butterfly pea flower.
Can you share more details about your dish?

I use seasonal hairy crab from Hokkaido to make an appetiser. In the salad, there is Taiwanese loquat which is also in-season. The soup is infused with many herbs and spices. It also ties in with Hsieh's painting — I use butterfly pea flower to dye the coconut broth a deep blue. The dish may be simply blue and white, but it gives a wide range of taste sensations in one's mouth.
None-Space S132 by Jo Hsieh
How are you inspired by the art piece?

The artist is a great inspiration to me. When I looked at this piece of art, my first impression was that it had a great impact and that it has several stories woven within. I felt like I could identify with a lot of the idea of "less is more". I hope my dish carries the same minimalist approach.

How similar is the work of a chef and an artist?

Art should imitate life and food is a reflection of culture. When we make a dish, it is a way of passing down a piece of culture. In a way, cooking is also an art form. The art of life is living in the moment and you have to live in the moment to truly appreciate the wonders of art.