A slate of high-profile fine-dining restaurants have either shut down or announced their impending intentions to call it a day, sending shockwaves in dining communities in Singapore, Taiwan, Belgium, Bangkok and Chicago.

Epicureans around the world have had to stomach a rollercoaster-like wave of emotions, ranging from bewilderment to sadness as they bid farewell to these iconic restaurants.

Make no mistake, these acclaimed restaurants were—or are still—very much in-demand. Many diners scrambled to snag a coveted spot in these restaurants, which have seen reservations soar. These impending farewells have also seen a renewed interest as everyone from diners to food critics put in their two cents' worth on these mind-boggling closures.

For some chefs, closing their restaurants is a step towards exploring new challenges and stretching their horizons. Some yearn to try out an entirely different cuisine, others opt to stick to culinary routes that are more aligned to their personalities and aspirations.

Some of them also spoke about bearing the brunt of intense scrutiny from diners and the media after earning accolades, and the need for a fresh start after years of struggling to live up to heightened expectations.

Chef Gaggan Anand announced in 2016 that his eponymous inventive Indian restaurant, which started in 2010, will shut down in 2020. "Every restaurant has a 10-year life," he says. "After that, it becomes a brand."
Ditto for Taiwan-born chef Andre Chiang, who shuttered Restaurant Andre in Singapore in February after eight years. Chef Chiang has expressed a desire to return to his home country to delve deeper into his roots and train a new generation of chefs at his one-Michelin-starred restaurant RAW in Taipei.
These surprise closures are not new in the culinary world. In 2011, world-renowned restaurant El Bulli, a molecular gastronomy temple helmed by chef Ferran Adrià in Catalonia, Spain closed down, despite its widespread popularity.
As chef Gaggan, who is also an El Bulli almunus, sums it up: "I am peaking right now and the best lesson I ever learned from Ferran was to leave in the peak. I have fame already. I want to climb a new mountain, but you can't go from top to top. You have to come down, get out of your comfort zone and sacrifice everything."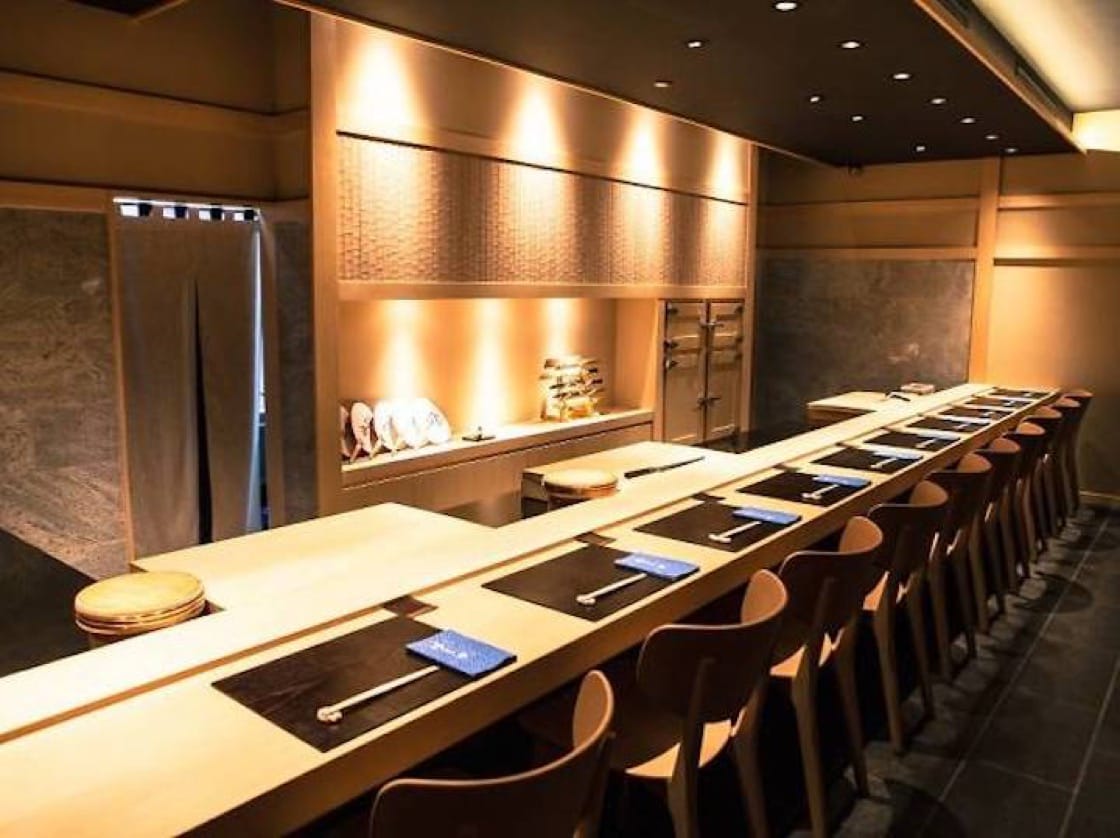 Hashida Sushi In Singapore
Fans of the much-feted Japanese restaurant
Hashida Sushi
have been on a roller-coaster ride. A week after the five-year-old restaurant closed for good, chef Kenjiro Hashida is announcing his comeback. In a press statement that was released yesterday, Hashida will now run a sushi restaurant in Singapore with Cloud Eight, a newly-formed subsidiary of Singapore lifestyle company,
Lifebrandz
.
According to a Lifebrandz spokesperson, the new restaurant will open by this year. She declined to comment on the restaurant's name, location and opening date, but only mentioned that some details will be on the restaurant's new website by early next month. The Tokyo-born chef will also open restaurants in San Francisco and Tokyo in the near future.This new restaurant marks the first Japanese concept under the publicly-listed Lifebrandz. Its brands include Mulligan's bar in Thailand, fintech company Finesse Digital, a fintech company and e-Holidays travel agency.
In 2013, Hashida, who is fondly known as Hatch, opened the Singapore outpost of Hashida Sushi, an upmarket Japanese restaurant in Tokyo started by his father, Tokio Hashida. Hashida Sushi in Singapore is known for its signature dishes such as ankimo (monkfish liver) with bamboo shoots, hamaguri clams in yuzu miso sauce and an exquisite range of seasonal sushi.

A new Japanese restaurant, Sushi Ayumu, has taken over the space vacated by Hashida Sushi in Mandarin Gallery.
Joel Robuchon In Singapore
French fine-dining restaurant
Joel Robuchon
, which has three Michelin stars, will call it a day in Singapore next Saturday. Its sister restaurant,
L'Atelier de Joel Robuchon
, which has two Michelin stars, will also close at its Resorts World Sentosa location. However, it may re-open at another location, according to media reports.
A restaurant spokesperson says: "The two Joel Robuchon restaurants have achieved seven years of culinary excellence. The teams have worked hard and are proud of these achievements."
He adds that the legendary French chef, which has more than 25 restaurants in 13 cities around the world, wants to retain its presence in Singapore, as it is "a culinary location with an attention for food and fine-dining". The two head chefs, Kim Joinie-Maurin, who runs Joel Robuchon Restaurant, and Vianney Massot, who leads L'Atelier de Joel Robuchon, will be redeployed within the Joel Robuchon Group.
The restaurant spokesperson remains tight-lipped on where and when the new restaurant will open, but says: "We are confident of getting our achievements back in a short time. We will be back for sure."
Restaurant Andre In Singapore
The most-feted fine-dining establishment in Singapore,
Restaurant Andre
closed its doors on Feb 14 this year, after eight years of intriguing diners with its exquisite nouvelle French cuisine and sweeping up dining accolades such as receiving two Michelin stars in 2017.
At a farewell event attended by staff, friends and media, chef
Andre Chiang
says: "Every 10 years, I want to make some changes. Restaurant Andre's doing great, but I don't feel this is the only thing that I can do. I want to finish this masterpiece and move on to create another."
Taking over Restaurant Andre's premises on Bukit Pasoh Road will be a new concept by the end of the year. Chef Chiang remains tight-lipped on details, but reveals that it will be "fine-dining in a new category in Singapore" and will fronted by a new head chef.
Despite the imminent closure, it is still business as usual for chef Chiang, who will continue his 14-hour work days. He also plans to take up three new projects across Asia. He says that he would like to try "fun and different" categories such as beverages (fermented juice or tea were suggested) and street food pop-ups. "Perhaps I could sell Taiwanese beef noodles," he says in jest.
By the end of the year, he notes that he will be juggling 10 f&b concepts. He co-owns three other restaurants in Singapore: Burnt Ends, Meatsmith and Bincho. His other restaurants are
The Bridge
, a Sichuan restaurant in Chengdu that opened last month; a restaurant in France and
RAW
in Taipei, which he says, is "a platform to showcase the best in Taiwan to the world".
On how involved he will be in these 10 concepts, he says: "I see myself as a curator to extract the DNA of each cuisine and create an atmosphere that fits the space, but I will push the chefs to be in the forefront."

It will be a homecoming of sorts for the Taiwan-born chef who yearns to discover more about Taiwan, where he has not lived for the past 30 years.
Top on his agenda there is to boost food education and training among young chefs in Asia for the next five to 10 years. He notes: "In cooking schools, we are not learning our culture. Being Chinese, we are learning French history instead. We should be teaching creativity, design of Asian dishes and our vegetable seasons in Asia."

Le Mout In Taiwan
Taiwan will bid farewell to
Le Mout
, a French fine-dining restaurant in Taichung, that has been making waves in the Taiwanese culinary scene, in December this year. Le Mout will serve its last customers on the restaurant's 10th anniversary.
Its Taiwanese chef/patron Lanshu Chen intends to bow out with a big bang by inviting world-renowned chefs such as her mentor, chef Jean-François Piège of the two-Michelin-starred
Le Grand Restaurant
in Paris and chef Hiroshi Nakamichi of the three-Michelin-starred French restaurant
Moliere
in Japan, to a series of celebratory-cum-farewell dinners.
Chef Chen, who is one of the few female figures to helm a French restaurant in Taiwan, is famed for her haute French cuisine that is infused with subtle Taiwanese influences. Stand-out dishes include blaze mushrooms and veal sweetbread served with dried tangerine rind, chestnut and rice essence; and smoked foie gras with lotus root, osmanthus and apricot.
The Le Cordon Bleu-trained chef is considered one of the top female chefs in Asia and was named "Woman of the Year" in 2016 by French hospitality group,
Relais & Châteaux
.
In a Facebook
post
in March, chef Chen made the jaw-dropping announcement. In the post, she says: "Over the past decade, Le Mout has weathered lots of changes; it has garnered a strong following, but it has also been a subject of debate. I have decided that when it comes to the cooking and ingredients, it should be reflective of my personality."
Chef Chen reveals that she is not comfortable with interacting with the public and handling public relations. Over the past three years, she has been confiding in her staff that Le Mout is "playing a game that cannot be won" and after much reflection, she realises that she doesn't have the ambition to "conquer the world." Hence, she turned down several invitations to take part in overseas culinary events and decided to shut down Le Mout after much thought.
Gaggan In Bangkok
Progressive Indian restaurant
Gaggan
has elevated Bangkok's status as one of the dining capitals in Asia. Naturally, the dining world was shocked when the Kolkata-born chef/owner Gaggan Anand announced in November 2016 that he would shut down his restaurant in by 2020.
The radical move left many gourmands scratching their heads as the inventive restaurant
received two stars in the MICHELIN Guide Bangkok 2018
. However, the maverick says that this decision was made when he started Gaggan in 2010.
"Every restaurant has a 10-year life," he says, wanting to stray away from predictable or looking like a brand.


Anand is best known for giving Indian food the molecular gastronomy treatment. Recently, he made waves with the 25-course emoji menu written—yes—entirely in emojis. It features dishes such as spherified yoghurt explosion, Indian sushi, charcoal prawn Amritsari and uni in mini ice cream cones.
The 39-year-old chef's appetite for pursuing new challenges is growing.

Up next, chef Gaggan plans to relocate to Fukuoka, Japan in 2021 to open GohGan, a Japanese restaurant that will just open 20 days in a month. Also in the pipeline are two eateries in Bangkok—an organic wine-cum-fried chicken bar and a tofu-omakase Japanese restaurant.
Hertog Jan In Belgium
Three-Michelin-starred modern Belgium restaurant
Hertog Jan
in Belgium will close on 22 December 2018 after 13 years.
The dynamic duo, chef Gert De Mangeleer and sommelier Joachim Boudens, shook the Belgian culinary circles when they made the shock announcement last December—and in the wee hours of the morning.
In a
statement
, they said: "Our biggest dream has always been to stop with Hertog Jan at the pinnacle of our career." Chef De Mangeleer adds that they had been discussing about closing their restaurant for more than one
and a half years. The restaurant in Bruges received its first star in 2007, followed by a second star in 2009 and in 2011, it was lauded with three stars.
However, the duo emphasized that the move is "not the end, but a new beginning." They add: "It is not like we are retiring from top gastronomy. On the contrary, we want to keep doing what we have always done, but at an even higher level. We're full of fresh and new ideas with a lot of creativity."
Next up, they will continue to expand their casual eatery
L.E.S.S. (Love. Eat. Share. Smile) by Hertog Jan
, with plans to relocate the first outlet to central Bruges and add a wine bar and pastry shop next to it. The restaurant draws inspirations from around the world, from Flemish white pudding via Spanish fideuà to dim sum from Hong Kong.
Grace In Chicago, USA
One of Chicago's most sophisticated restaurants, the three-Michelin-starred Grace shut down abruptly in December last year, shortly after chef Curtis Duffy and general manager Michael Muser left the restaurant.
According to the Chicago Sun-Times, the restaurant investor Michael Olszewski fired Muser, which led chef Duffy to quit.
That sparked a massive exodus of kitchen staff one day later, sealing the fate of the progressive restaurant. The report also added that chef Duffy is legally prohibited from starting another restaurant in the Chicago area until mid-2019.