Whole Earth
76 Peck Seah Street, 079331, Singapore
30 - 45 SGD • Vegetarian
Reservations are not available for this restaurant on our site
Whole Earth
76 Peck Seah Street, 079331, Singapore
30 - 45 SGD • Vegetarian
MICHELIN Guide's Point Of View
"Vegetarian cuisine for non-vegetarians" is how Phyllis and Wood describe their longstanding Thai and Peranakan restaurant. They wanted diners to feel they were eating meat even though they weren't and this they achieve through an understanding of textures and flavours and the clever use of soy product and tofu. With dishes like tom yam soup and classic assam pedas, the food is full of flavour as well as being good for you – and it's great value too.
Show More
Show Less
= Bib Gourmand: good quality, good value cooking
ò Simple restaurant
Related Reads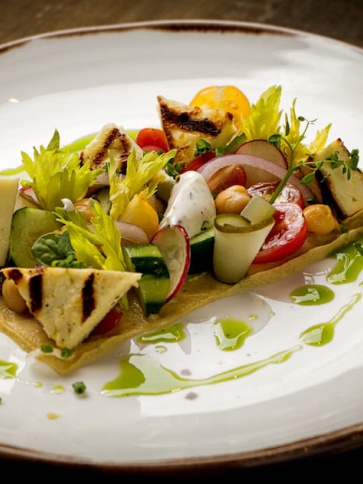 Here are some good-value Michelin-recommended places to head to on Meatless Mondays.
We round up what the MICHELIN Guide inspectors say of eight restaurants that serve homestyle Chinese dishes.
Subscribe to our newsletter and be the first to get news and updates about the MICHELIN Guide
Subscribe
Follow the MICHELIN Guide on social media for updates and behind-the-scenes information