MICHELIN Guide Singapore 2019
Bar-Roque Grill
165 Tanjong Pagar Road, 088539, Singapore
38 - 118 SGD • European
MICHELIN Guide Singapore 2019
Bar-Roque Grill
165 Tanjong Pagar Road, 088539, Singapore
38 - 118 SGD • European
MICHELIN Guide's Point Of View
Alsace-born Chef Stephane has created an appealing menu full of hearteningly satisfying dishes. He uses ingredients from all parts of the globe for his modern European cooking – something not to be missed is the rotisserie free-range chicken, which is from Malaysia. If you like sharing, also consider ordering the considerable 'beef platter' for your group. The room is warm and welcoming, if not quite as ornate as the punning name suggests.
Show More
Show Less
= Bib Gourmand: good quality, good value cooking
ò Simple restaurant
Related Reads
At Bib Gourmand establishment Bar-Roque Grill, chef Stephane Istel makes his own cheeses from goat's and cow's milk sourced right here in Singapore.
These hotels and restaurants have partnered with wineries to create one-of-a-kind vintages that match their food and mood.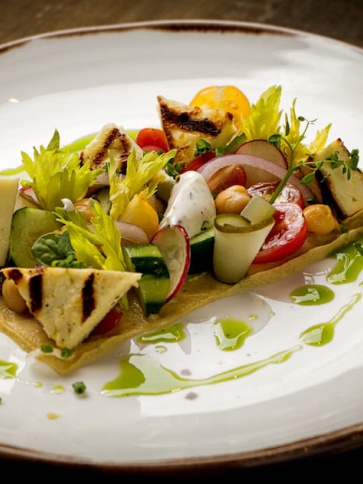 Here are some good-value Michelin-recommended places to head to on Meatless Mondays.
Subscribe to our newsletter and be the first to get news and updates about the MICHELIN Guide
Subscribe
Follow the MICHELIN Guide on social media for updates and behind-the-scenes information