Born and raised in Hong Kong, Vicky Lau is adamant about using local produce in her French-Chinese cuisine, as evidenced by the "edible stories" in her rotating "Ode to" menu, which highlights a single humble ingredient or theme at a time, such as eggs, rice, soy sauce, tea, and tofu.
Currently, the menu is an ode to fruit, which has a focus on using locally grown fruits. "Since the pandemic last year, there have been a lot of limitations to importing overseas ingredients, so we saw it as an opportunity to grow and work with local and sustainable produce."
One of the best places to source fruits in Hong Kong, according to Lau, is the Yau Ma Tei Wholesale Fruit Market. "In Hong Kong, the importation is rather relaxed for fruits, so you can find all sorts of fruits in this market."

READ MORE: What Our MICHELIN Inspectors Say About Tate
Chef Vicky Lau at the Yau Ma Tei Fruit Market
During her visit with host Debbie Wong, she picked a Japanese grape variety locally grown in Hong Kong for the Mana Lamb Duet with Nuts and Figs, which marries tender lamb loin and neck with pistachio puree, figs and roselle jam, lamb jus and green pepper sauce.
"As a restaurant in Hong Kong, we are not just on our own—we are part of the community. It's really important to support local farmers on this," says Lau.

Another neighbourhood gem in Yau Ma Tei is Shanghai Street, which is popular among the city's top chefs for its high-quality yet affordable kitchenware. "I love to come to this area to find all the kitchen knick-knacks. We come here almost every month to replenish our restaurant on any little items we may need in the kitchen," says Lau.
One of her favourite places to shop is Man Kee Chopping Board, a second-generation local store specialising in wooden chopping boards and kitchen utensils. Established in 1955, Man Kee's all-natural, durable chopping boards are loved by Chinese chefs as the wood itself serves as a "hard sponge" to absorb shocks from heavy knives, which are commonly used in Chinese cooking.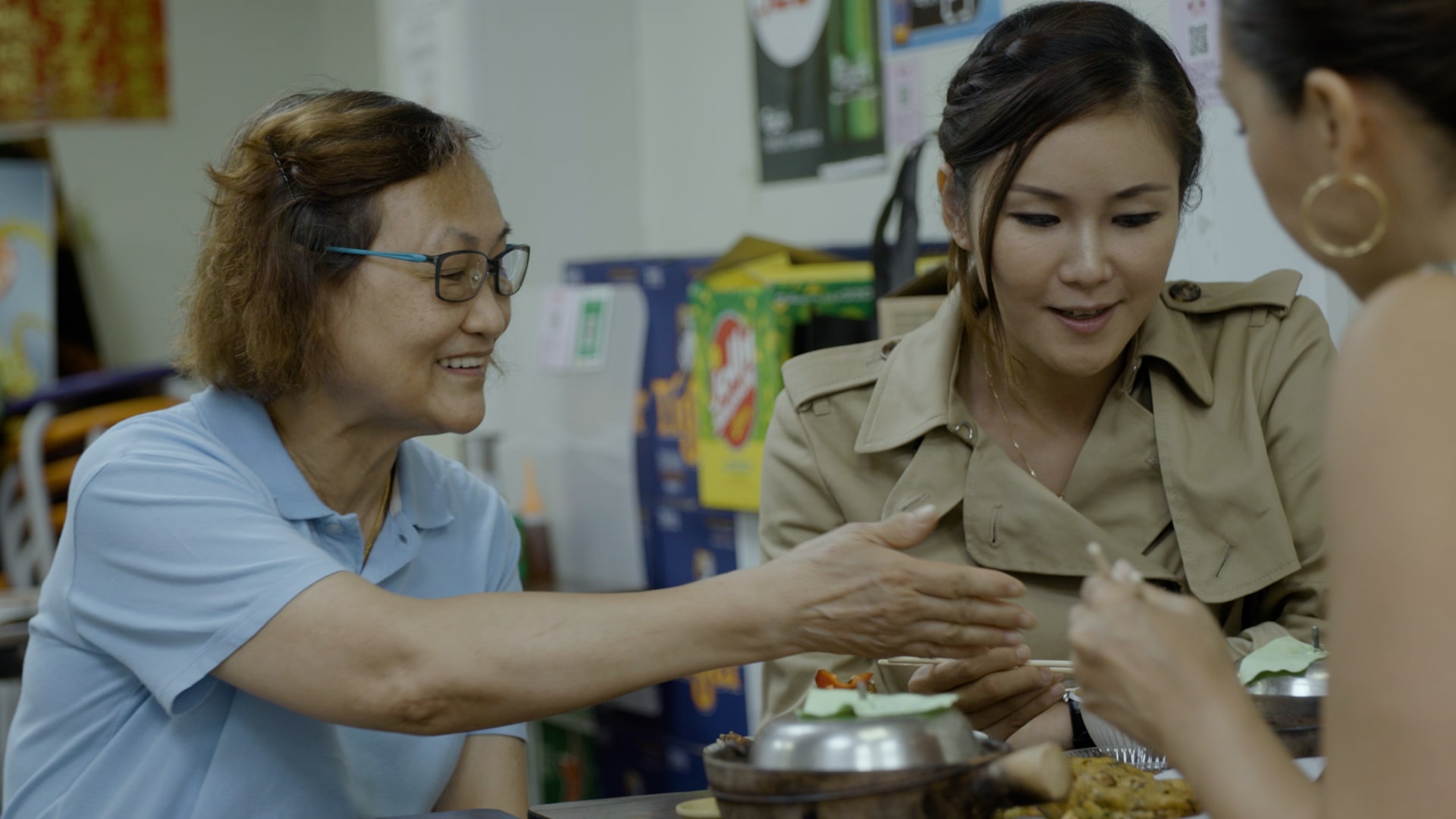 Chef Vicky likes to bring her visiting chef friends to Hing Kee Claypot Rice
A trip to Yau Ma Tei is not complete without visiting Hing Kee Claypot Rice, a neighbourhood joint with almost 40 years of history. Spreading across two streets with six branches, Hing Kee offers over 60 different claypot rice varieties from classic to innovative, like the white eel and chicken claypot rice that Lau orders every time.
"Whenever I have overseas guest chefs I bring them here as well. Claypot rice is such an iconic thing to eat in Hong Kong," shares Lau.

RELEVANT: Dig In: 5 Must-Visit Claypot Rice Places In Hong Kong