A day in Valletta
Early in the morning, you can call in at one of the city's cafés and soak up the inviting and typical Maltese atmosphere. You could also head to one of the parish band clubs, real institutions on the island, such as The Circle's, in Messina Palace – the perfect place for a delicious breakfast in a historical setting.
At lunchtime, hungry visitors have several options: tuck into the local street food, for example a hobz biz-zejt – a kind of Maltese sandwich filled with tuna, tomato, onion, capers and mint – or a pastizzi, the other great classic of on-the-hoof meals. See for yourself why these ricotta-stuffed puff pastries are so popular !


Edward Diacono / Rubino
For a sit-down meal, Rubino received a Bib Gourmand in 2020 and is renowned for its traditional cuisine, served in a setting as rustic as it is charming. The fish soup with garlic (aljotta) is hearty, as are the rabbit dishes, especially the famous stuffat tal-fenek. For a sweet finish, the home-made Sicilian cassata cake, which has been served since 1906, is a firm favourite.

After strolling through the narrow streets of the old town – and visiting the fantastic St John's Co-Cathedral – take a break at Caffe Cordina, an institution that first opened its doors 175 years ago. You can sit outside on the large terrace that gives onto the grandiose Republic Square, or inside, to take in the distinctly Rococo decor. Refreshments here can be accompanied by Maltese pastries such as kannol rikotta (similar to Sicilian cannoli) or qaghaq tal-ghasel, sweet honey rings.

For dinner, you are spoilt for choice. The Harbour Club has a lovely terrace with spectacular views of Grand Harbour; the food is trendy and international, but doesn't neglect local produce, such as Gozo goat's cheeses.


Capo Crudo
Not far away, Capo Crudo is the ideal spot to taste local fish almost at the water's edge. Fresh fish tartar, red king prawns, octopus carpaccio, roast lobster : a real seafood feast awaits diners.
Finally, let's not forget Guzé Bistro, nestled in the cellars of a 17th-century palazzo built for the Knights of Malta. It serves inspired modern cuisine with meticulous presentations. The menu changes with the seasons : from flavoursome osso bucco to octopus cooked in its ink, everything is beautifully prepared. Here, the ever-present rabbit is served in a version accompanied by Malta's renowned blood orange.
To round off the evening, head for Trabuxu, one of Malta's most famous wine bars. In this 400 year-old vaulted cellar, you can sample the archipelago's greatest white and red wines, made from local and international grape varieties. A fitting port of call to magnify your gourmet trip.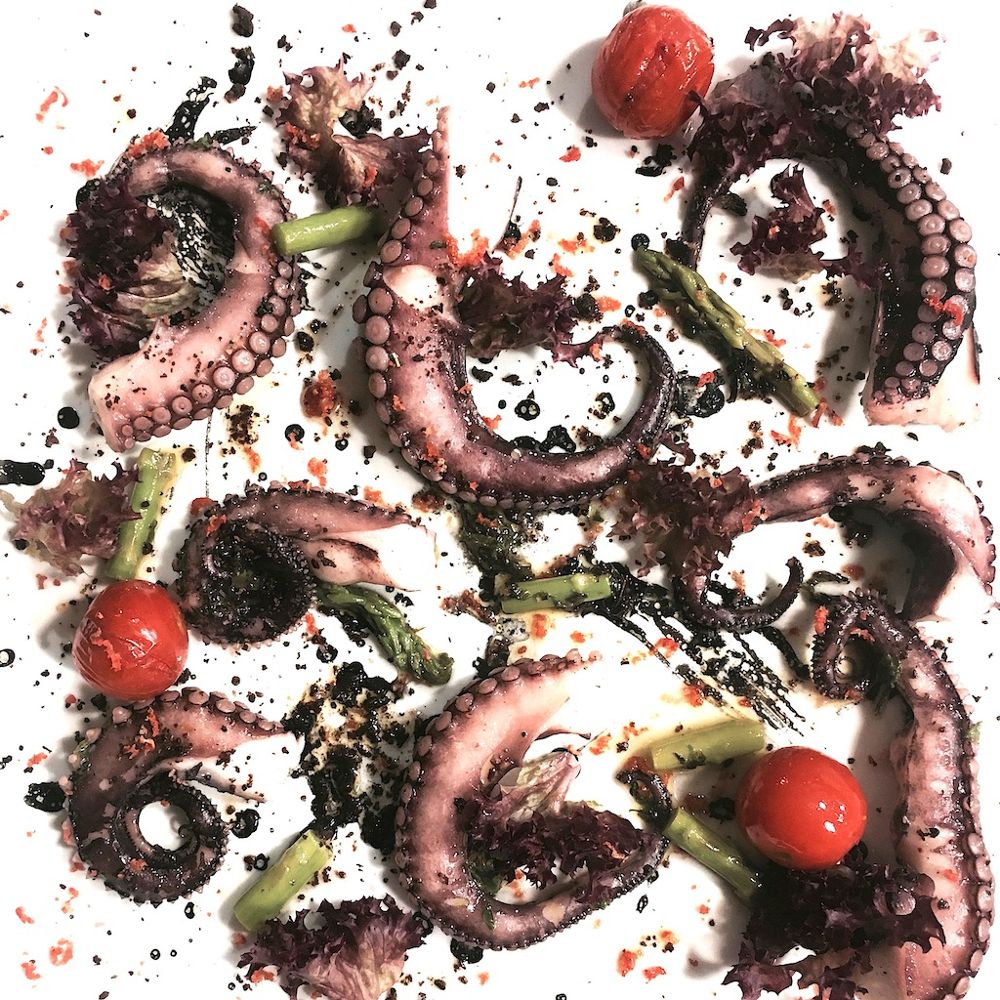 Joseph Cauchi / Guzé Bistro
Stay in good company
What better place to stay on this indulgent getaway than the iconic Phoenicia Hotel ? Built by the British in the 1930s, it is said to be Queen Elizabeth II's favourite hotel in Malta. Located within the old city's fortified walls, it stands in beautiful terraced gardens. The guestrooms offer a high standard of comfort, as well as breathtaking views of the harbour – as does the spectacular infinity pool. The hotel has played a key role in Malta's history, including being requisitioned for Royal Air Force personnel during the Second World War.
Click here to see all restaurants listed in the MICHELIN Guide Malta.
Picture : Hero Image, Kurt Arrigo / The Harbour Club