Restaurant Aupres is tucked away in a small alleyway just across the street from the bustling Seoul Arts Center, but step off the streets and through its doors and you will feel like you have been transported to a small, family-run restaurant in France.

In Aupres' calm, elegant dining room, chef Lee Ji-won offers authentic French cuisine without the gimmickry one might expect from other French fine-dining restaurants. There are no geometrically plated dishes or finicky flower and herb accents here, just honest, down-to-earth cooking presented from the heart, according to Lee.

The food's simple presentation belies Lee's many years of experience working in kitchens across France. Instead of padding his resume with the names of top-notch fine-dining restaurants in Paris, he opted to work his way through the country's local bistros. This was where he learned about the food that locals enjoy.

Lee summarises his culinary philosophy in three words: naturalness, simplicity and artisanship. "Being natural is very important to me, so I pursue non-artificial comfort in every single part of my restaurant, from the interior design to the food on the dish," he said.

This approach extends to the cooking techniques he chooses to use, as well as the trusted farmers he sources his vegetables and other ingredients from, all of whom he visits to examine their process of raising the crops and livestock before partnering with them.

His philosophy is also apparent in the restaurant's interiors, which are enlivened weekly with floral creations by Lee's florist mother. Lee said, "I want these decorations and little touches in our restaurant to create a natural atmosphere where my guests can feel like they're having a nice French meal in a small restaurant in France."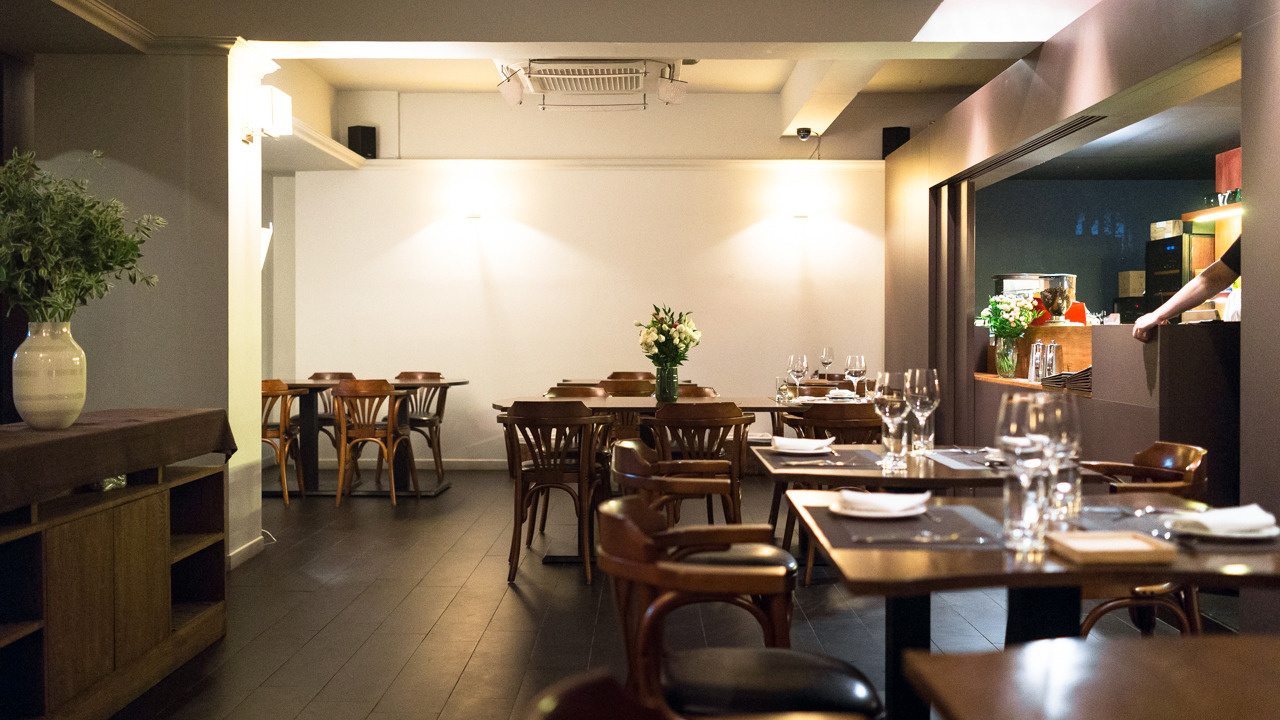 Interior of Aupres (Photo: Taeho Lee BOB)
Simplicity is another word that defines his cooking. At first glance, the combination of ingredients or the plating of a dish may seem simple, but dig a little deeper and more complicated layers reveal themselves. "It took me a long time to realise that it's harder to take out than to add more," Lee explains. "I want to understand the nature of the ingredients and make food that can penetrate the essence of the flavor with just a few touches. I dream of cooking something that people can intuitively experience without fancy decorations."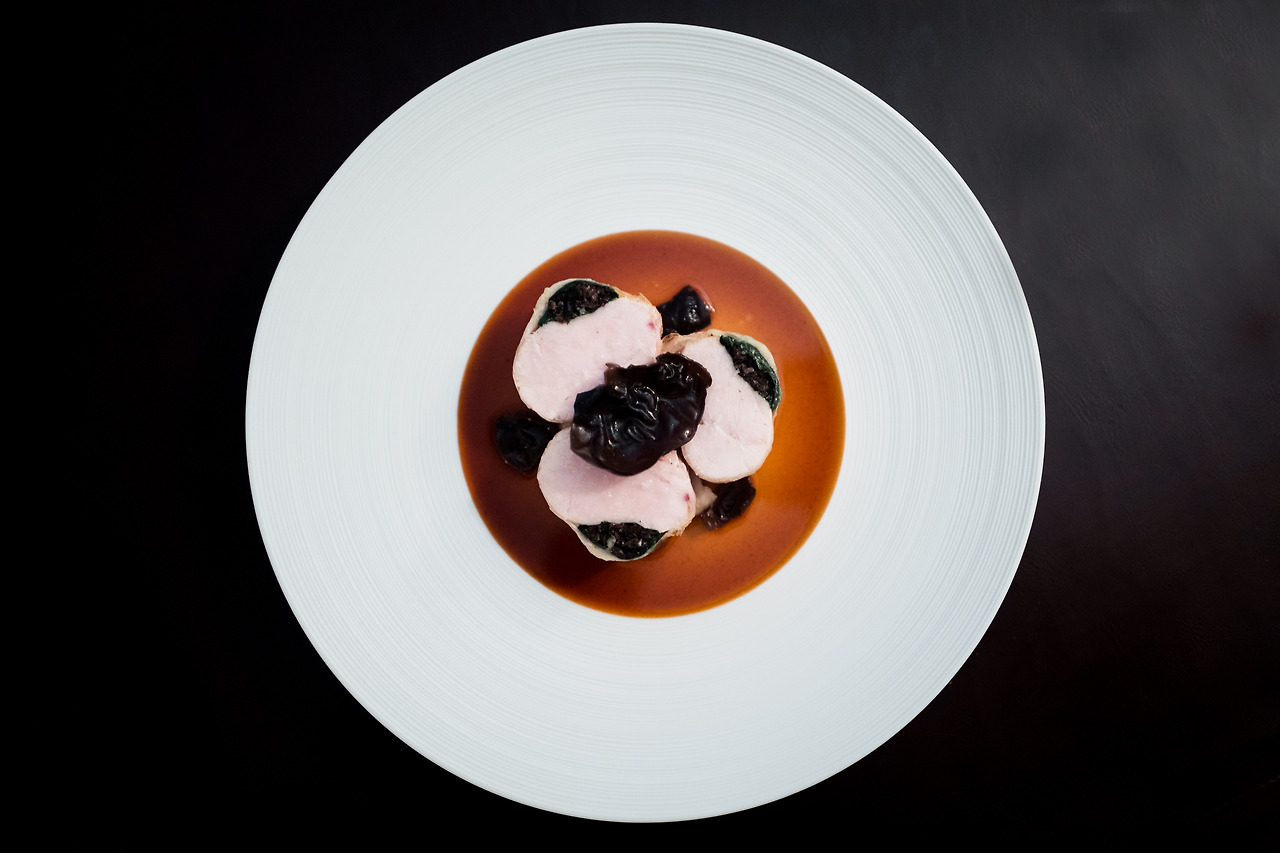 Aupres' Chicken (Photo: Taeho Lee BOB)
Lee's favorite dish on the menu is the mallard duck. "Approximately three years ago, I started looking for a delicious variety of mallards," Lee said. "After our team found some farms, we examined how the ducks are raised; followed by good feed, breeding space, slaughtering and meat-maturing methods.

It took Lee almost two years to select the right mallard duck. His resultant recipe is a simple one, Lee says, as the ingredients were already excellent, so it is not necessary to make it overcomplicated.

Lee pan-fries this well-aged duck meat to medium rare and serves it with duck jus and seasonal vegetables. He explains that there is no need for excessive intervention, for simplicity is what produces the best results.

The final component of Lee's culinary philosophy is artisanship and said that he is doing his best in every aspect of his cooking "If you consider yourself as an artisan, the most important thing is to get the best materials to work with. For chefs, this means the ingredients we use. It takes a lot of time and effort to find reliable ones – from ordinary ingredients like chicken and beef to seasonal specialties such as wild game. With these, you cook with your heart and never compromise."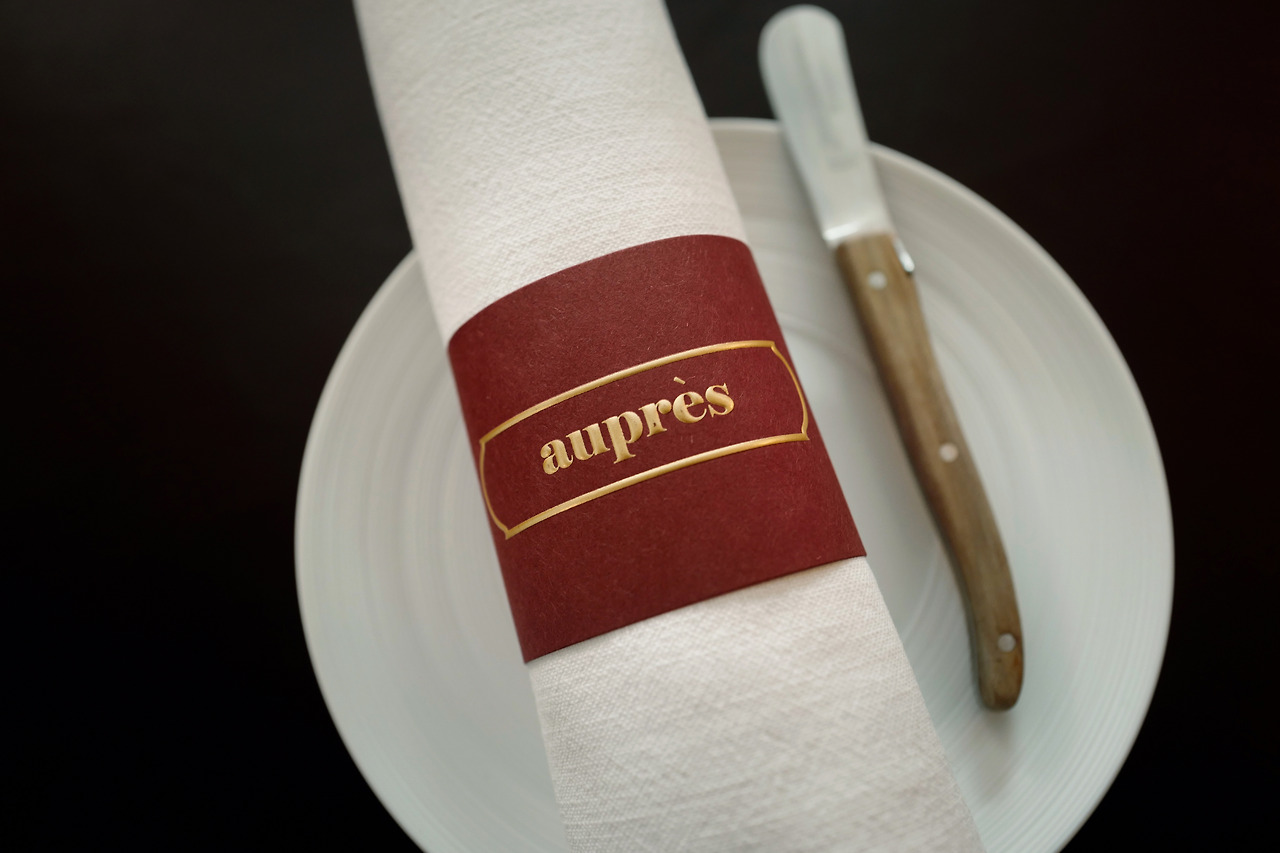 (Photo: Taeho BOB Lee)
What was your first encounter with the MICHELIN Guide?

I traveled to France with my family when I was young. My family also loved gourmet food, so we visited nice restaurants. At the front of some of these restaurants, there was a red plaque that showed that they had been recognised by the MICHELIN Guide. This was the first time I knew about the existence of the Guide, and I thought only the finest restaurants could get this signage. As a child, I didn't have any way of distinguishing between the Bib Gourmand or Star restaurants. For me, the name itself meant something very fine and expensive. (laughs)


What was it like when your restaurant received a MICHELIN star for the first time?
Aupres is closed every Monday. I usually go to the restaurant to prepare the ingredients which are sourced from all over this country. I remember that I got a call inviting me to the MICHELIN Guide Seoul 2020 Star Revelation and Gala Dinner on a Monday. I cried like a child after hanging up the phone – as chef-owner, every moment has been a challenge for me. Since I opened the restaurant, nothing has been easy. Everything that had happened in the last five years flashed through my mind. I was grateful and happy.


(Photo: Taeho BOB Lee)
How did you celebrate?
My first duty was to call my mother. She works as a florist and is the one who brings life to my restaurant, and she has been my best coworker ever since I opened this restaurant. Every week, she decorates our dining tables with beautiful centerpieces. There are even guests who come here just to see them! I wanted to share this joy with my mother first.

All the workers of our restaurant celebrated together after receiving this incredible piece of news. These people were the ones who worked the hardest for Aupres every day, and this recognition could not have been made without their effort. We went to a Korean barbecue restaurant to eat the best quality Hanwoo (Korean beef) and had a great time talking and reminiscing. You know, Hanwoo is quite expensive, so I'm still paying the monthly installment for that dinner. (Laughing) Anyway, it was a really happy moment!


As a chef, what does having a MICHELIN star mean to you?
First of all, the MICHELIN Guide means a lot to chefs who cook French cuisine. I don't know about chefs who cook other cuisines, but for a non-French chef who cooks French food, it's even more special to be recognized. I'm happy to be on this honorable list.

Receiving the MICHELIN star means that our restaurant operations are more stable, and this gives us the chance to develop our style even further. This allows me to try a variety of things that I've dreamed of for a while, such as conceptualizing the stories behind dishes and curating more beautiful ingredients found in the hidden spots of South Korea. I will continue to cook my own dishes to show my personality and character.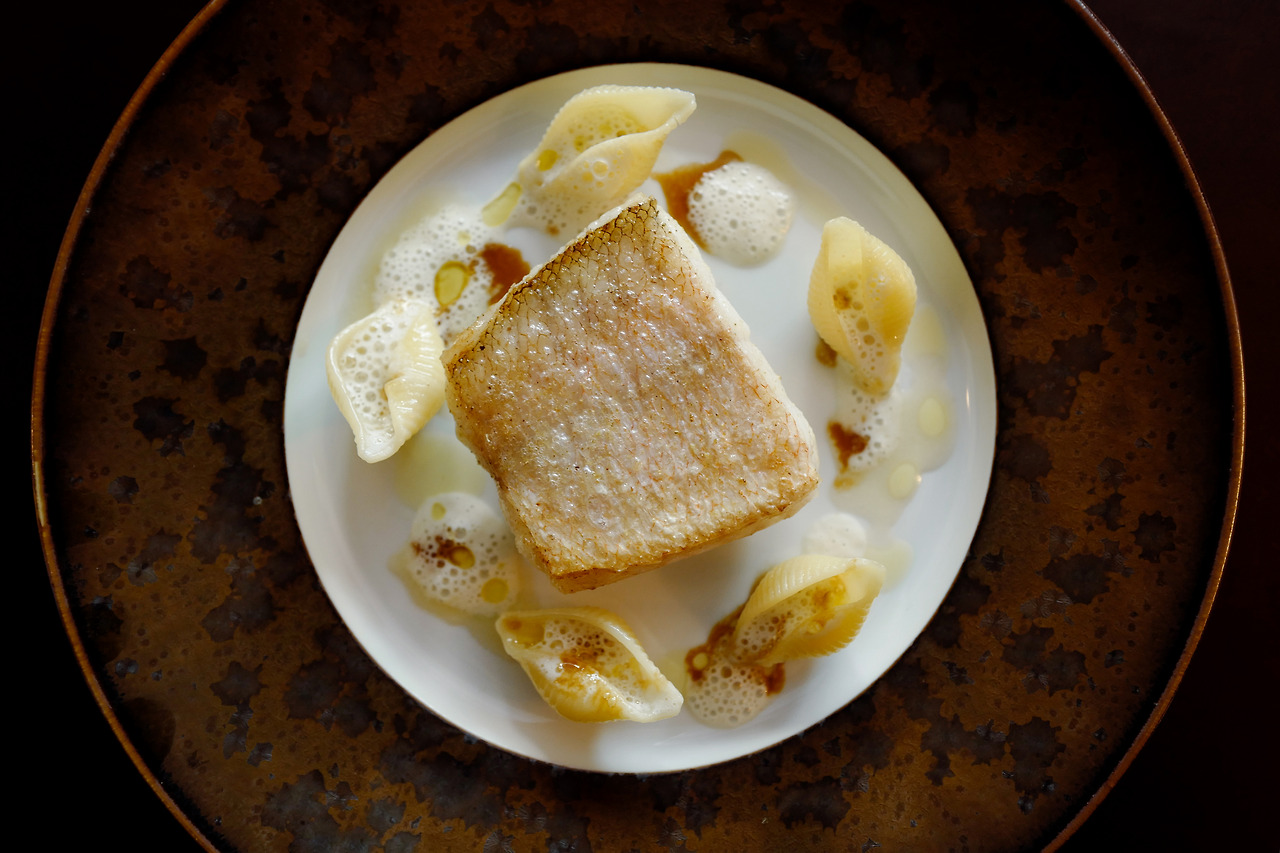 Seasonal Fish (Photo: Taeho Lee BOB)
Do you have any advice for young chefs aiming for MICHELIN stars?
I'd like to share a comment from my mentor, chef Park Kyung-jae of Kojima. He always said, "Chefs should be honest without any shame. They should cook something honorable to themselves." If you work with this mindset, I think one day you'll be recognized by the MICHELIN Guide.

This article was originally written in Korean by Julia Lee and edited in English by Wong Jia Min.