At MICHELIN Plate restaurant Épanoui, chef Kwon Ji-hun presents delicate and vibrant French cuisine that "flourishes" with his distinct touch, as its name suggests. Based firmly on the classic French culinary techniques he has accumulated throughout his career in leading restaurants in France, the distinct creations that Kwon serves up on the dining tables of Épanoui are simple but undeniably elegant.

Here, the chef shares the ups and downs of his career and dives into his signature dish of lobster ravioli in a mellow champagne-vanilla sauce.


Can you tell us about your cuisine style?
We want to introduce "Delicious French Cuisine" to our guests. When serving a dish, rather than embellishing with complex explanations and stories, I prefer to communicate purely with the food on the plate. I believe that well-made food is self-explanatory and can be experienced in the eyes and on the palate of the diner without the need for words.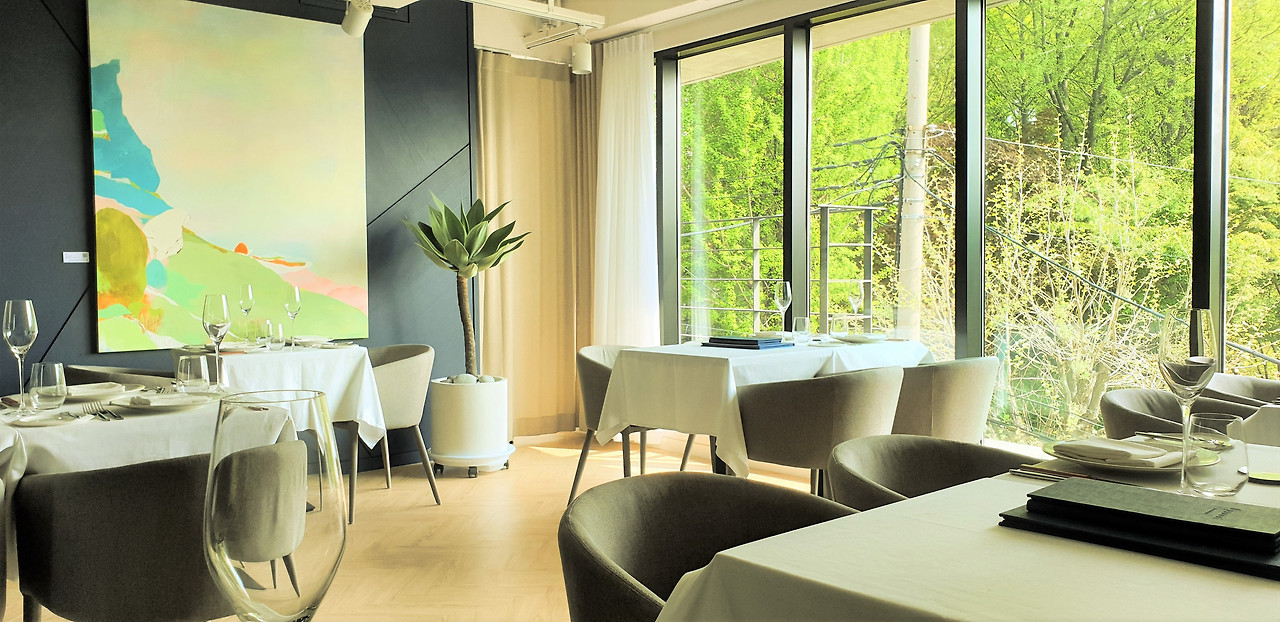 Dining Hall (Pic: Épanoui)
What should guests expect when they visit Épanoui?
Épanoui means "full bloom" in French. So, it is our hope that our guests will enjoy our cooking and bloom with happiness in their time with us. Especially during this Covid-19 pandemic season, I hope that they feel comforted and refreshed after spending that short time with us.

Please tell us more about Épanoui's signature dish of lobster ravioli in a mellow champagne-vanilla sauce.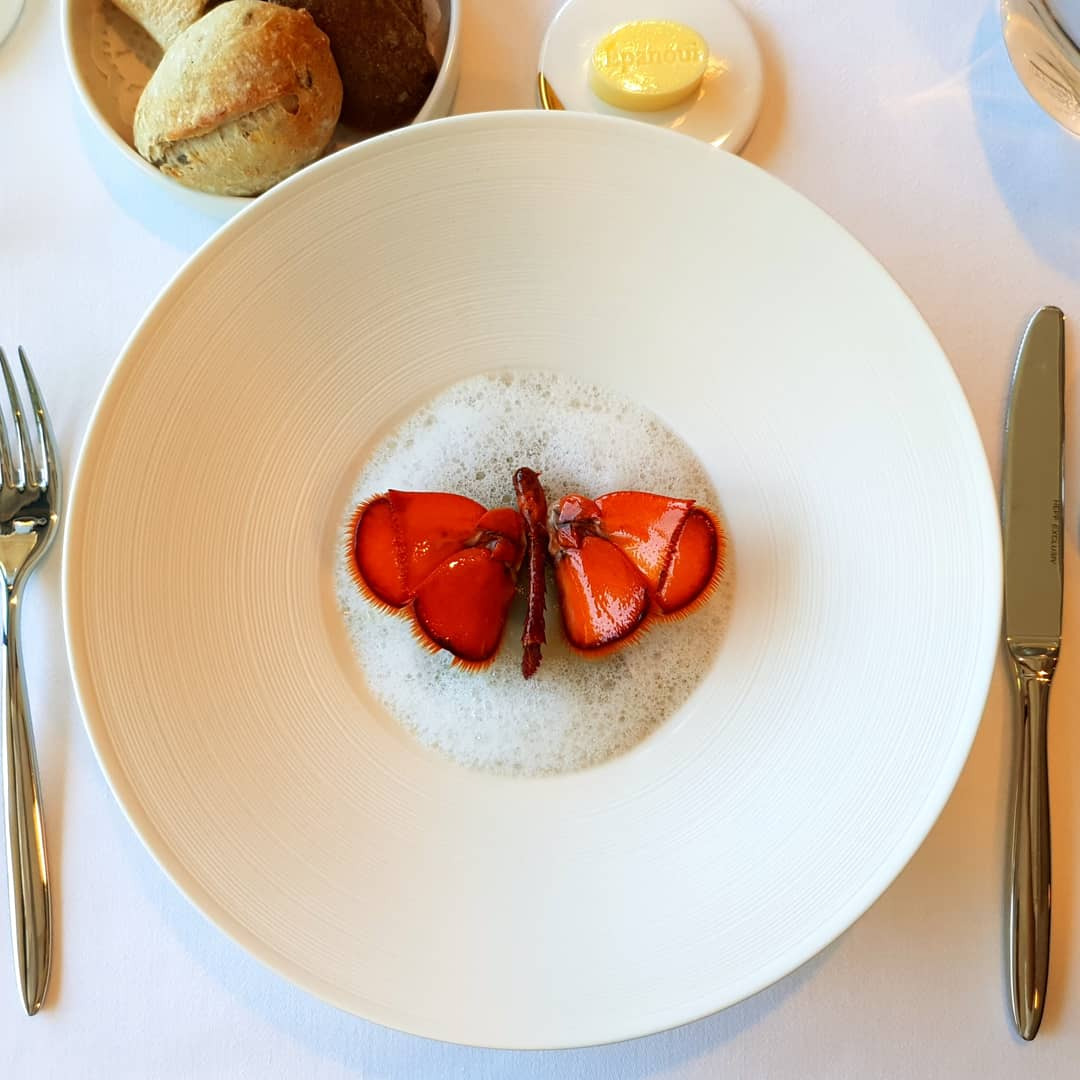 Lobster Ravioli of Épanoui (Pic: Épanoui)
It is a dish full of flavors: the well-cooked juicy lobster is served with a foam sauce that blends the subtle sweet scent of vanilla with the acidity of champagne. The ravioli dough is made with rice and Brussels sprouts that add layers of texture. Finally, we use the lobster tail to create the beautiful butterfly that captures the diner's attention.


How did you become passionate about cooking?
I have been interested in cooking since I was very young. It was fun to play with simple ingredients at home like eggs and potatoes. I would cook something with those, sprinkle some ketchup and share it with my friends. I've been a fan of cooking since I was a kid—I would even collect pictures of dishes from magazines in a scrapbook—but it was much later as an adult when I decided to make cooking my profession. I was actually working in a different field when I realized that my passion still lay in cooking, so I went to a cooking academy.

During my time at the academy, I visited a French cooking school and was shocked when I tasted a piece of food that a chef gave me. I remember thinking: "Wow, this is something that I've never experienced in my life!" I think that was the moment that made me who I am now.

The first taste of French food I had ever had in my life was Cannelloni aux Épinards. The combination of Gruyere cheese with soft bechamel sauce, the balance of fresh tomatoes, savory Jamon and soft spinach in the perfectly textured dough was truly fantastic. It felt like a door to an infinite world that I didn't know was open. After that, I enrolled in a cooking school and studied French cuisine and went on to work in various French restaurants.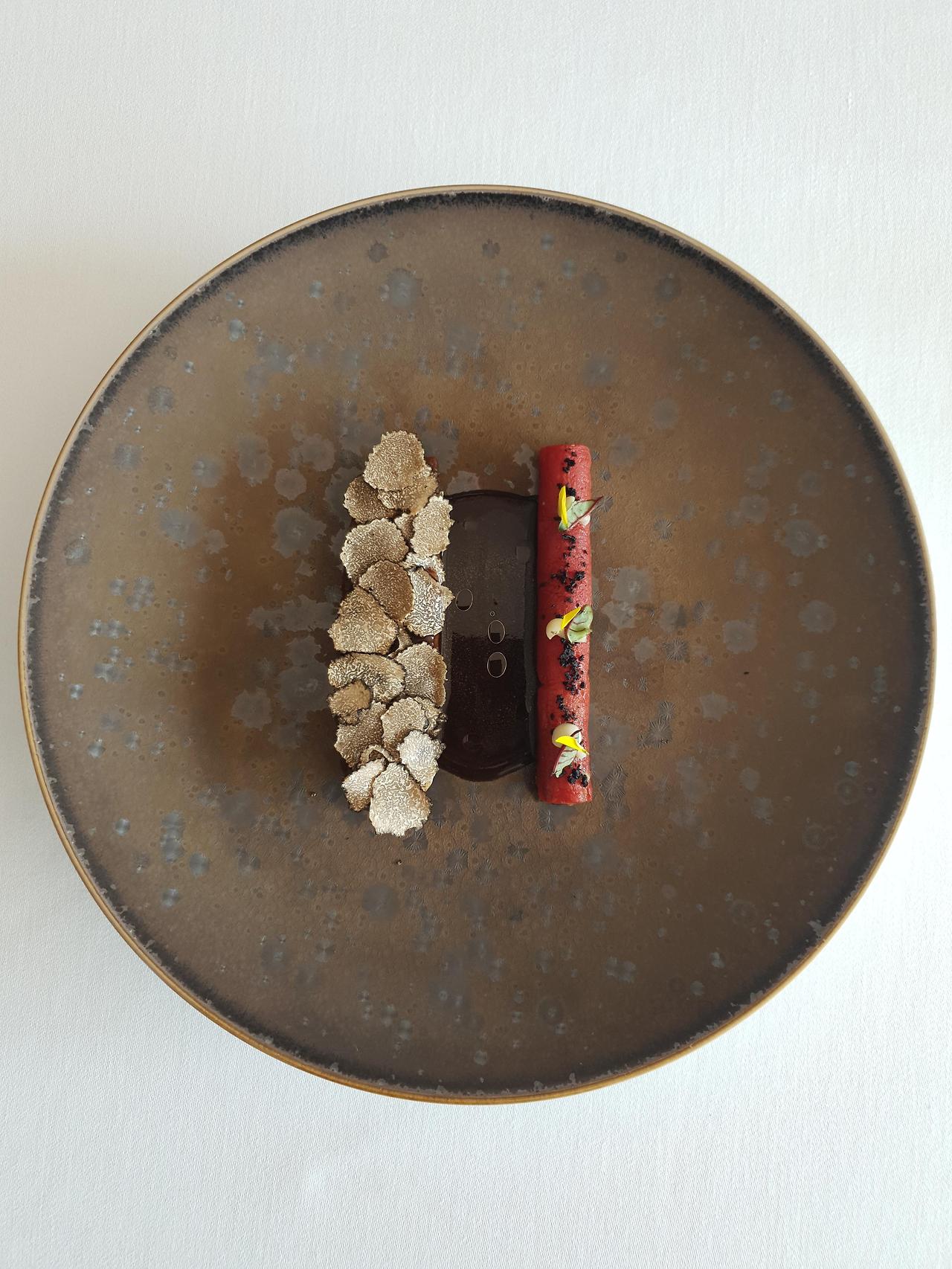 Who has influenced you the most?
When I was working at restaurant Alain Senderens, Jérôme Banctel was the Grand Chef—he is my role model. His cooking is firmly based on classic French cuisine but it still has a stylish and modern character. What left a deep impression on me was his principle that all the ingredients in one plate should have a good reason to be there. It is still a principle that I hold to: that each ingredient should play a clear role in creating flavour without any unnecessary additions for decoration or glamour. Chef Jérôme opened my eyes to cooking and his influence has made me who I am today.


What is your favorite ingredient and how do you use it?
It's hard to pick one because there are so many amazing ingredients, but if I had to, it would be brick pastry. It's a simple combination of flour, salt and water, but it's a pantry staple that goes well with so many dishes; adding crisp texture while not overshadowing the main ingredients.

Brick pastry can be used in many ways, from amuse bouche to dessert. We cut them into small pieces and stick them to a dough or roll them up before frying. At the restaurant, we use brick pastry for dishes like the Foie Gras Sandwich and Herb Croustillant Salmon.


Herb Croustillant Salmon (Pic: Épanoui)
What are the ups and downs of a chef's life?
The most difficult thing is that I don't have enough time to spend with my family and for myself. When you run a restaurant, it's no exaggeration to say that your mind is fully occupied about cooking and the restaurant except sleeping hours. I am always thinking: "Is there a better recipe? What ingredients are in this season right now? How can I discover something new?" These questions are constantly floating in my head. I go to the fish market early in the morning—normal people will say it's in the middle of the night—for the freshest catch, and go to the farm to grow specific vegetables.

Although it takes a lot of hard work, time and passion to do this job, I still love it because it makes me happy to explore all the amazing flavors and ingredients available. As a chef, I can try many combinations and experiment to create new tastes and styles.


What challenges did you face during the pandemic and how do you think restaurants will emerge from it?
I had a very difficult time due to the coronavirus epidemic last year. It was only a little over a year after opening this restaurant when Covid-19 hit. The operation had only just been stabilizing at that time, when the number of customers decreased as social distancing policies were implemented. The hardest thing was that there was very little that I could do as a chef to solve these problems.

Yes, we all knew it was a terrible situation, but I tried hard to think positively. I spent more time developing new menus and recharging myself. I had been living in the kitchen for more than 16 years so I took it as an opportunity to reflect on my journey so far. Now, I hope that diners can return to the restaurants and enjoy the dishes of all the chefs and restaurants that have endured through this hard time.

In the future, I think small restaurants that emphasize their own colors and those with private spaces will be more in demand. Having more of these restaurants would improve the dining scene and give customers even more options, and chefs will have to work harder to survive this competition.


Canard Apicius (Pic: Épanoui)
What words of wisdom would you share with younger chefs?
Enjoy this process with enthusiasm!

Due to the nature of the job, you should expect to spend long hours every day for this vocation. No one can become a legendary chef in a short time. There are so many things to learn and experience, including food ingredients, cooking skills, developing your taste and how to run a restaurant as a leader. The knowledge is infinite, so we should always be learning.

If you don't enjoy learning, you'll get burnt out easily. It's not an easy path, but if you enjoy the whole process positively and don't give up, one day you will become a happy chef who feels joy in showcasing your passion on a dish and greeting guests with great food that you're proud of. Without passionate persistence, nothing can be achieved.


This Article is written in Korean and English by Julia Lee and sub-edited in English by Rachel Tan.