Summer is here, and while some people may dislike the hot weather, noise of cicadas and heavy showers that it brings, there's no denying that summer vacations make your heart skip a beat. It's still difficult to travel abroad freely due to the pandemic, but there's still one wonderful way to enjoy your summer – dining through different cultures. We're introducing six restaurants, with recognitions ranging from 1-MICHELIN-Star to MICHELIN Plate where you can taste great dishes, and Bib Gourmand restaurants that offer a satisfying meal at reasonable prices.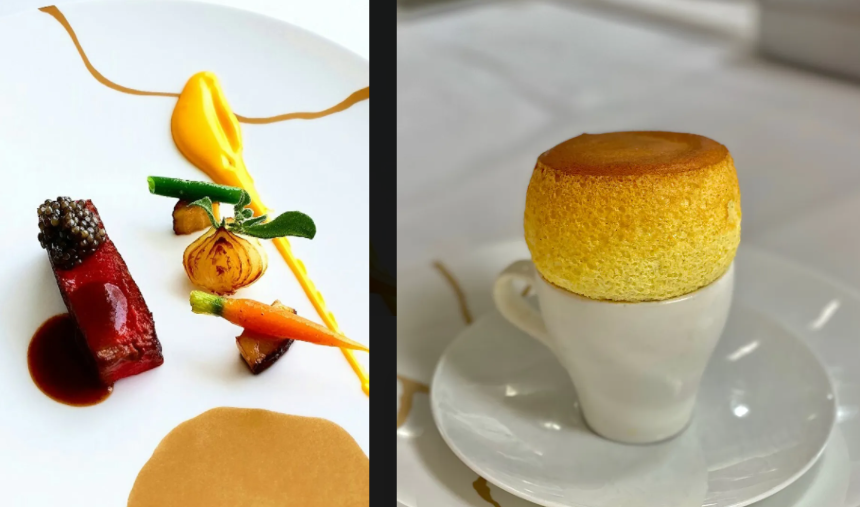 Votre Maison
1 Star, MICHELIN Guide Seoul 2021
Votre Maison is where Chef Park Min-jae's delicate and classic cooking has long introduced the joys of French cuisine to Seoul residents. In 'your home', linger over the warm service and elegant atmosphere, and you'll soon forget the world outside.

What our inspectors say...
In a rapidly changing city like Seoul where constancy can be elusive, it is a breath of fresh air when a chef is unfazed by the latest trends and remains true to what he believes in. French restaurant Votre Maison — French for your home — gives diners the kind of faith that certain things do remain constant. For Chef Park Min-jae, a veteran in Seoul's French culinary scene, the time and money customers invest to come and taste his food is valuable. Park believes that this is the most important mindset a chef must have. Come for the classic French food as well as the warm service.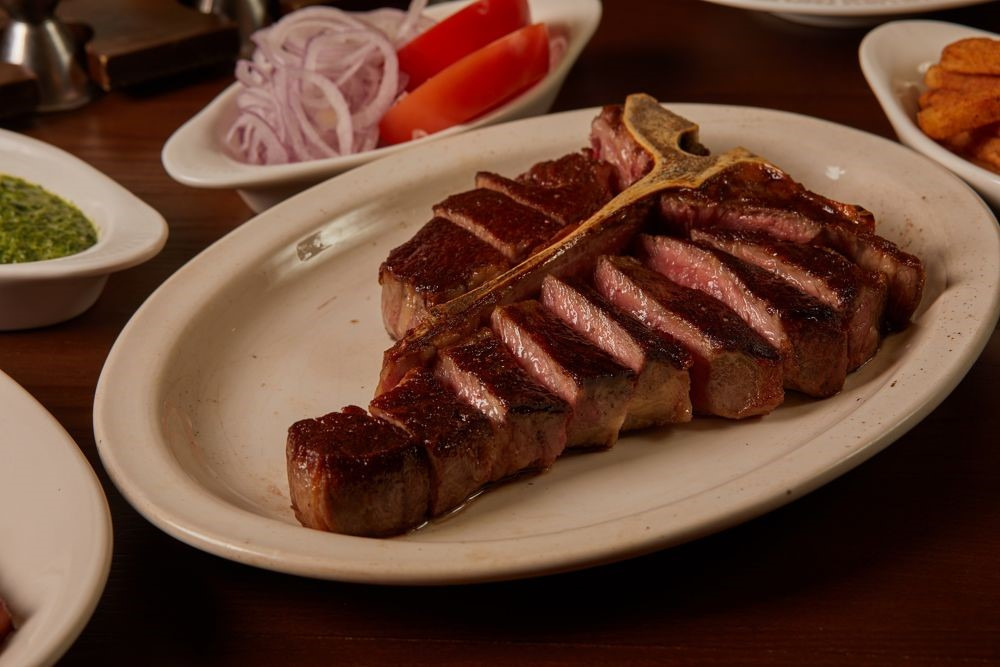 Vault Steakhouse
MICHELIN Plate, MICHELIN Guide Seoul 2021
On special occasions, most diners would wish to dine on steak. At Vault Steakhouse, you can enjoy the taste of authentic steak cuts reminiscent of historic chophouses in the United States. The steaks here, comprised of dry-aged USDA Prime beef, are cut to a satisfying thickness; the surface is seared to a crisp while still juicy inside, inspiring even those who don't like red wine look into the wine list. The restaurant's unique atmosphere also gives a special feeling.


What our inspectors say...
The dimly lit masculine décor and a comprehensive whiskey collection with nearly 400 bottles to choose from make Vault+82 one of the most sought-after whiskey bars in Seoul. Right above it is the American-style Vault Steakhouse where premium USDA-approved American beef free of antibiotics and hormones is dry-aged for 14 and 28 days. Available cuts include T-bone, L-bone, bone-in ribeye, filet mignon, New York strip and boneless ribeye.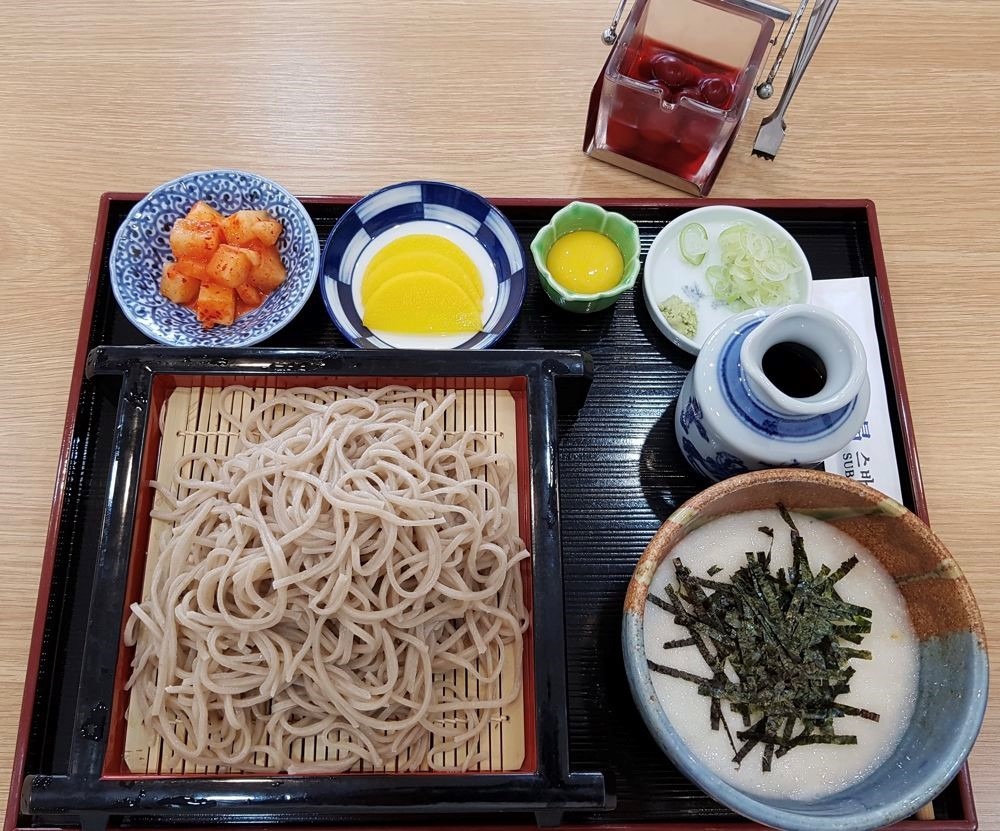 Subaru
Bib Gourmand, MICHELIN Guide Seoul 2021
While commonplace in Japan, soba is anything but simple. The plain buckwheat noodles are like a blank canvas on which chefs showcase their skills. The delicate taste and flavor of this fresh-made noodle is fascinating, as well how it pairs with the matching sauce and soup. With inspiration from Nagano Prefecture, Japan, to show a calm and delicate taste, Subaru helps you forget the summer heat with well-made soba.

What our inspectors say...
Chef Kang Yeong-cheol has for long studied and developed the soba-making craft, with the sole aspiration to serve the same outstanding soba as can be tasted in the birthplace of the dish, The chef spent many years in Japan, where he became enamored with the pure taste of soba; and it is this love that propelled him on his culinary journey. In Subaru's separate noodle-making room, soba for the day's meals are freshly made in the traditional way. He sticks to the classic ni-hachi-style version, which consists of two parts wheat and eight parts buckwheat. The signature dishes include zaru soba, which boasts a clean and pure taste; soba with umami-rich duck meat and green onion; as well as soba with perilla oil.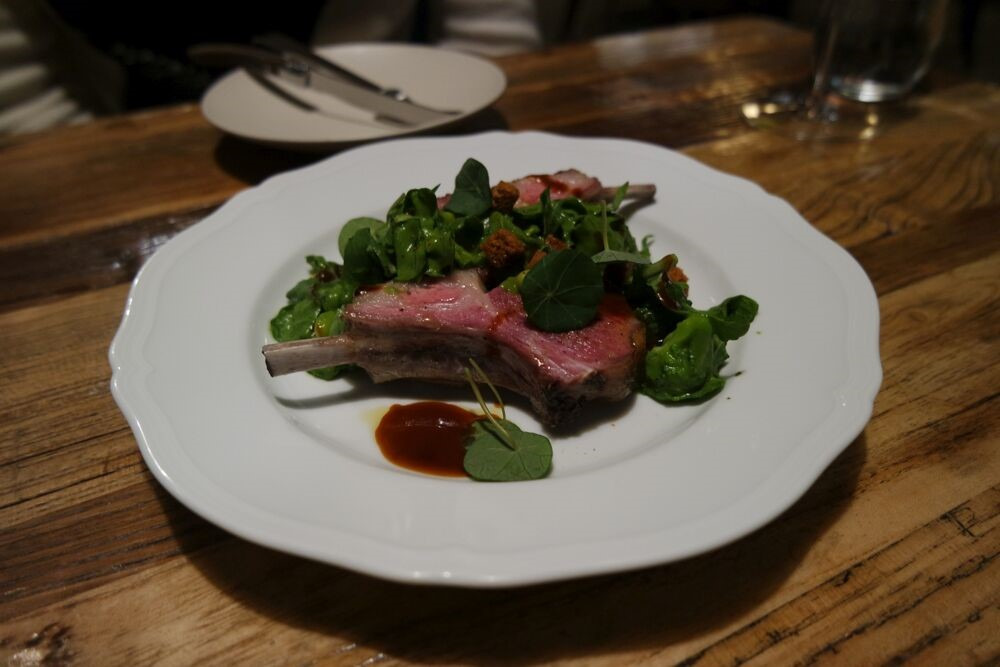 La Morra
MICHELIN Plate, MICHELIN Guide Seoul 2021
La Morra is held dear by diners who enjoy wine and Italian food. Their Italian cuisine, based on traditional recipes, is polished further by the chef's creative twists and wits. La Morra's food is well bolstered by the sommelier's wine recommendation, which leads diners to enjoy both with gusto. From various appetizers, pasta, main dishes and desserts, you won't miss out on the feeling that you're in Italy.

What our inspectors say...
Owned and operated by two brothers, La Morra is an Italian restaurant tucked away in a quiet alley in Seoraemaeul. It specializes in cuisine from different regions of Italy — some authentic and some less so, with more of a Pan-European influence. The interior is understated urban chic, accentuated by details such as custom-designed tables and elegant tableware. A highly-recommended specialty here is the Bistecca alla Fiorentina, the classic Tuscan-style beef steak that is sure to make you swoon.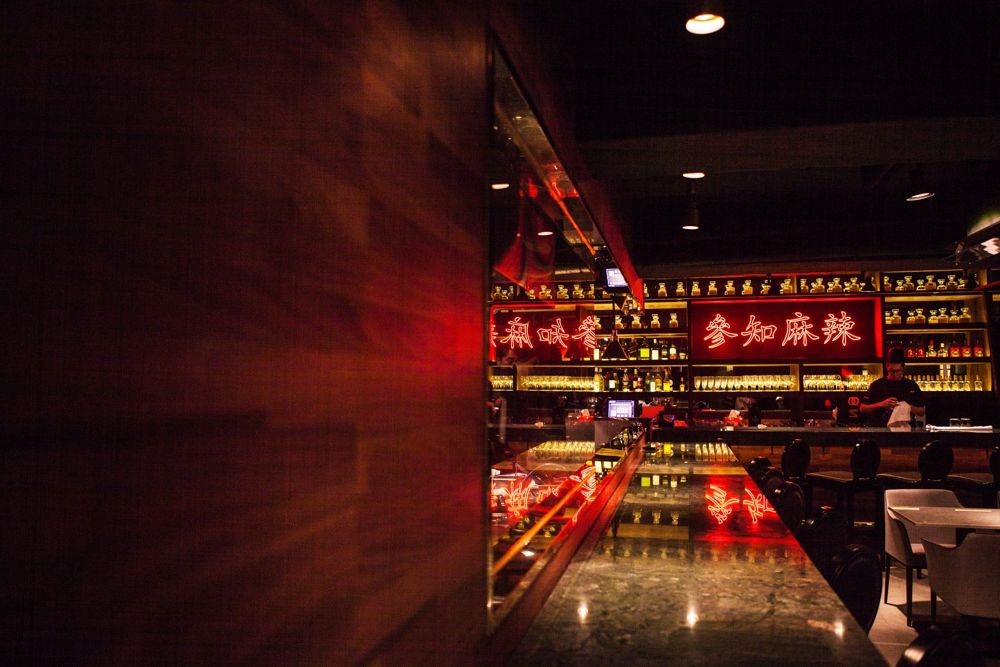 Red Moon
MICHELIN Plate, MICHELIN Guide Seoul 2021
Go on a fun and trendy trip for your taste buds at Red Moon with its bustling neon-drenched atmosphere, which transports you to a different world. The restaurant presents a variety of creative dishes featuring mala spices from Sichuan, China. It is also fun to combine unique cocktails using Kaoliang liquor with interesting Sichuan noodle dishes.

What our inspectors say...
Tucked away in a discreet location in Hannam-dong, Red Moon serves up tapas-style dishes with a distinctly Sichuan flair. Enter its speakeasy-esque doors and the first thing you will notice is the red neon Chinese characters on the wall that translate as "Discover the authentic flavors of Mala." Bestselling dishes include Sichuan-style noodles and 'La Zi Ji' — Sichuan mala chicken laden with spicy red peppers. Pair the dishes with a kaoliang wine-based cocktail for a truly tongue-numbing experience. Recommended for those seeking a fun space with fun food.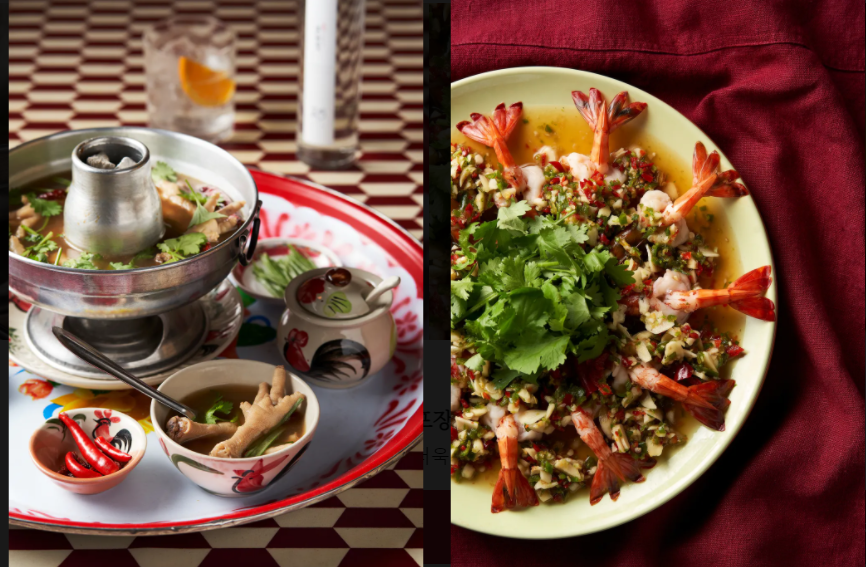 Tuk Tuk Noodle Thai
Bib Gourmand, MICHELIN Guide Seoul 2021
Thailand is a favorite travel destination for many Koreans. Tuk Tuk Noodle Thai delivers the feeling of being in a back alley in Bangkok enjoying delicious local cuisine. Similarly, you can enjoy an authentic meal at a reasonable price here. Chefs from Thailand go in search of fresh, local ingredients such as papaya and Thai basil grown in Korea to get the flavors right.

What our inspectors say...
Authenticity is the name of the game at Tuk Tuk Noodle Thai, a collaborative effort between a local Korean owner and a native Thai chef to bring the real flavors of Thailand to Korea. The components that make up a typically Thai meal — the colors, textures, scents, flavors and the ambience — are present from start to end. Old favorites from the previous menu, excluded from the newly updated menu at the new location, are served upon request.

This article is written in Korean and in English by Julia Lee and sub-edited in English by June Lee