The pill of footie defeat is marginally less bitter when it transpires your team were knocked out by the eventual winners so, for this reason – as well as the fact that Michelin is a French company – this writer will be supporting France on Sunday in the FIFA World Cup Final.

To that end, we thought we'd celebrate one of our European neighbour's greatest contributions to world happiness. No, not Renoir, Bizet, Flaubert, Sartre, Truffaut or even Zinédine Zidane. We're talking food, glorious French food.

We may have been knocked out by 'Les Bleus' but our vanquisher has bestowed many a fine French restaurant upon us throughout England.

Here are some of the less familiar ones that are well worth exploring…regardless of Sunday's result or, indeed, football in general.

Natalie Toure/Le Vacherin
Le Vacherin, London
Leafy Chiswick Park has been home for quite a few years now to this reliably good French brasserie, where snails, duck confit and rum & raisin crème brûlée are perennial favourites that always hit the spot.

_ed.boarland_/Instagram
Cabotte, London
Oenologists will know the meaning of the name, which itself is a clue that wine, particular from Burgundy, is a big feature here. The menu is influenced by the Mediterranean and the best seats are on the raised level behind the bar.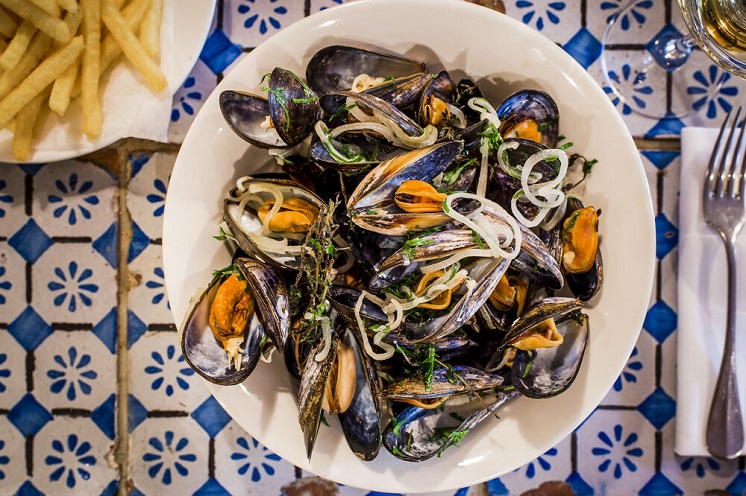 Riccardo Fuffolo/Soif
Soif, London
Here in Battersea is another restaurant where wines are celebrated – in this case those of a more natural style. The food is as appealing as the menu is familiar – from duck rillettes to beef Bourguignon.

Thomas Alexander/Les 2 Garçons
Les 2 Garçons, London
A restaurant so Gallic it could be a film set for a reworking of Amélie, even though it's Crouch End outside, rather than Montmartre. The experience of the two 'Garçons' is evident in every aspect of this tiny, fun restaurant.

Suffolk Feast/Maison Bleue
Maison Bleue, Bury St Edmunds
One of the jewels in Suffolk's culinary crown in this longstanding and passionately run French restaurant. Chef-owner Pascal and his kitchen 'play their own tune', so you can expect to find the occasional Asian influence on the menu.

John Carey/Pompette
Pompette Oxford
There's so much to like about this French brasserie in the suburbs of Oxford. The cooking is reliably good and it's run with genuine care and warmth – oh, and the French chef-owner makes a mean île flottante.

Eric/63 Degrees
63 Degrees Manchester
The French couple behind this restaurant make sure the basics are always done well, so you just know that if you order a side of dauphinoise potatoes to accompany your 'volaille 63 degrés' they'll be just as memorable.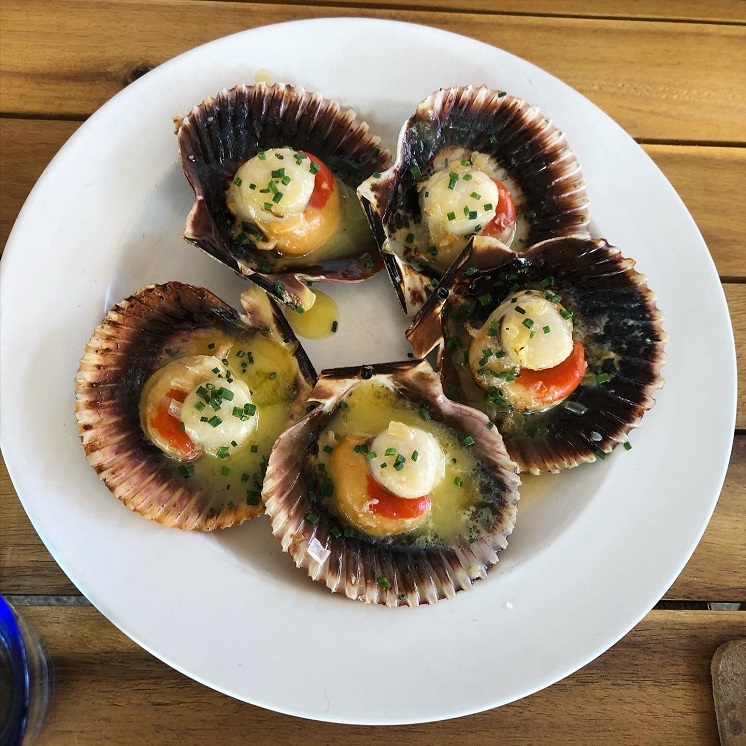 thebristolcottage/Instagram
Littlefrench, Bristol
A family-owned bistro that's always full of life, loyal locals and a general buzz of contentment. Dishes hit the spot with their big flavours, whether that's the Duroc pork chop or the prune and Armagnac tart.

Hero Photo by NEOSiAM 2021