When it comes to cooking, innovation can involve a number of elements, from adopting new methods of preparation and presentation, to embracing and adapting new ideas and influences. It also can mean unexpected marriages of flavours, textures and ingredients – and this is often the trickiest element because we've all had some combinations that clearly should have been left untried!

But a buoyant restaurant industry needs the innovators and the adventurers; those who question the hegemony and challenge the status quo. Here are some of our favourites:

Mãos
Shoreditch, London
Eagerly anticipating what the next dish will hold adds to the appeal of this 1st floor restaurant in Shoreditch. There is plenty of technical skill on display but the highly original combinations also show balance and purity. This is a truly immersive experience all round.

Da Terra
Bethnal Green, London
Chef Rafael Cagali is something of a culinary magpie; he has familial ties to Brazil and Italy but also uses his experiences from his travels to inform his imaginative cooking. The colourful dishes are delivered and explained in detail by the chefs themselves.

Condita - Edinburgh, Scotland
Casa Fofō
Hackney, London
Italian born chef Adolfo de Cecco really does appear to be a natural. You can expect a daring – but well-judged – combination of ingredients here, along with influences from Asia and the Med. The confidence of the kitchen really comes through in the dishes.

Condita
Edinburgh, Scotland
A surprise menu allows chef Conor Toomey the flexibility to show his skill and thought process. The carefully crafted dishes offer delicate tastes, textures and flavours in unusual combinations, allowing them all to shine on the plate without any clashing elements.

Ynyshir - Machynlleth, Wales
Ynyshir
Machynlleth, Wales
A Georgian house is not the obvious place to find such innovative cooking, but chef Gareth Ward had a real vision of what he wanted to create here. Asian flavours and prime Welsh produce combine to create bold, exciting dishes. A unique experience on all levels is guaranteed.

670 Grams
Birmingham, England
Chef Kray Treadwell was the recipient of our 2021 Young Chef award. He spent time with Michael O'Hare at 'Man Behind the Curtain' in Leeds, so it's no surprise that they share a similar approach. There's a playful and creative element to the food here and plenty of clever techniques.

Fat Duck - Bray, England
The Wilderness
Birmingham, England
In the open kitchen all the modern techniques are on show and dishes come with lots of detail – in contrast to the somewhat pithy menu descriptions. The influences are global and you'll experience a myriad of flavours. The atmosphere is equally animated and fun.

Fat Duck
Bray, England
It's hard to believe this world-famous and hugely influential restaurant is 25 years old. Heston Blumenthal's approach has always been to challenge everything and strive for greater and greater perfection – and his impact on the UK restaurant industry can't be underestimated.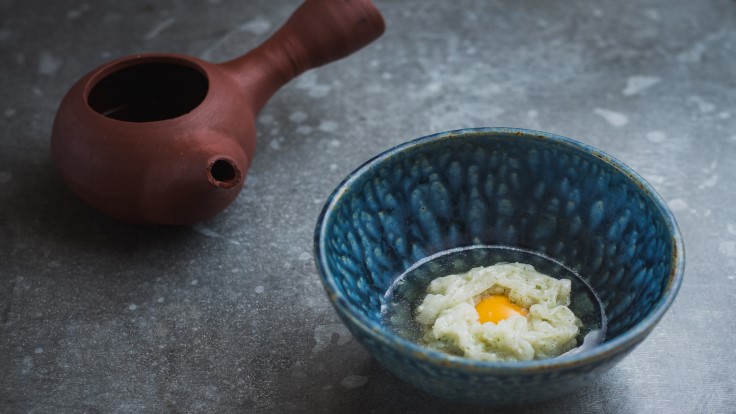 Loam - Galway, Republic of Ireland
Fraiche
Birkenhead, England
Visual displays projected onto the wall and an eclectic playlist; chef-owner Marc Wilkinson overseas every part of the dining experience here. He has a developed a very personal style of cooking, combining global ingredients with an innovative approach.

Loam
Galway, Republic of Ireland
Enda McEvoy takes his inspiration from the countryside and waters around Galway. His dishes may look quite simple, but they deliver numerous flavours and contrasting textures. He also leads the way in sustainability practices.

LIGИUM
Ballaun – Co Galway, Republic of Ireland
Danny Africano grew up in this small village and, after working his way around the world, returned to this rural setting to make his mark as a creative and imaginative chef. Cooking over wood may be the oldest technique of all but here it's combined with a thoroughly modern approach.
See also: Michelin Restaurants with the Best Bars

This year, the Michelin Guide is published in a digital format only, both on our website (UK and Republic of Ireland) and via the iOS app.