The dough is then cut into small individual ravioli shapes, with a small indentation made in the middle of the dumpling to give it a hat-like shape. This simple, delicious pasta is a timeless symbol of Slovenia that has been passed down from one generation to the next. Abounding in such traditional dishes and culture, Slovenia can be explored either by heading off the beaten track or by following more established tourist routes, sometimes even heading into an underground world to admire its magical mysteries.
Of course, žlikrofi are not the only symbol of Idrija. And it is precisely by delving underground that we will find our second symbol, namely mercury (or quicksilver, as it is called here) which was extracted from mines in Slovenia for almost half a millennium. Although the mines are no longer active today, for centuries they sustained the economy of this small town which is now home to 11,000 inhabitants and is very proud of its past.
Today the region's "mercury heritage" is protected by UNESCO as a World Heritage Site, and it's not alone – UNESCO also recognises "bobbin lacemaking in Slovenia" as an Intangible Cultural Heritage and it is in Idrija itself that this lacemaking tradition has survived for over 150 years, with a focus on maintaining traditions and developing new techniques.
The Jožef boutique hotel listed in the Michelin Guide offers another link with Idrija's archaeological and industrial past, paying tribute to the town's technical and cultural heritage with its characteristic façade adorned with cast-iron plates. Enriched with copper, these give the impression of a mining furnace that changes colour depending on the time of year and amount of light. The hotel interior is welcoming and hospitable, with a large dining room providing the backdrop for cuisine that combines past and present.
The menu includes traditional cabbage soup (smukavc, a traditional miner's dish) served in a glass, as well as filled pasta dishes and a few maritime-inspired recipes from the not-too-distant coast. Traditional cuisine from Slovenia's inland areas combines with Mediterranean dishes featuring fresh fish and shellfish flavoured with olive oil and carefully selected spices. Local delicacies such as žlikrofi, smukavc and zeljševka are made in house and prepared following traditional recipes. Focusing on its motto of "traditional cuisine to delight even the most demanding of gourmets", the restaurant pays careful attention to local ingredients and home-made dishes, thus demonstrating its commitment to the revival of old culinary traditions.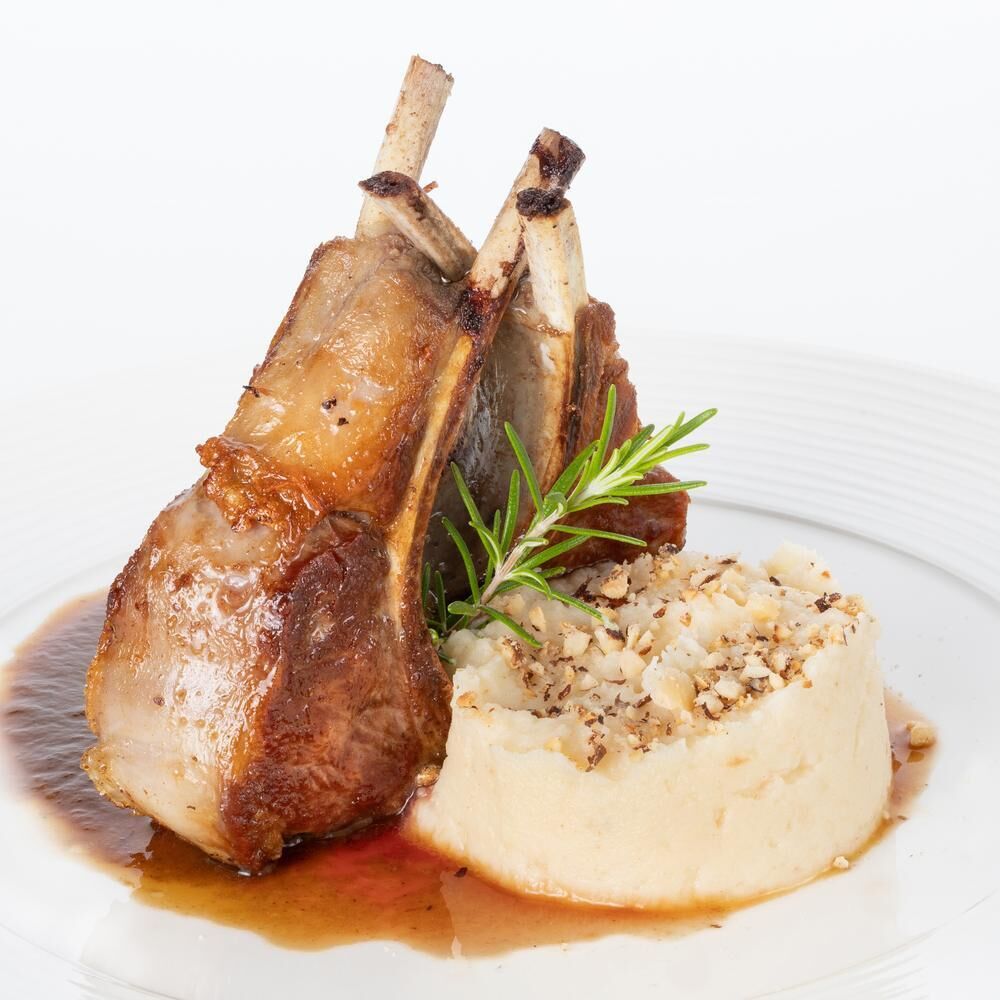 Jožef - copyright Bojan Tavčar
Jožef - copyright Bojan Tavčar
Keeping our focus underground, we turn our attention to Slovenia's Karst region which is renowned for its caves, including the famous Škocjan caves discovered exactly two centuries ago in 1823 and situated just 15km from the Italian border. Visitors can follow an 5km itinerary that wends its way through this spectacular system of Karst caves situated in Slovenia's coastal region. This cave complex has been listed as a UNESCO World Heritage Site since 1986, thanks to its extraordinary beauty and geological importance. The caves are famous for their stalactites and stalagmites, including the huge 15m-tall stalagmite formation known as the Giant, and are also home to other important features such as the prehistoric cave, the Silent Cave, Martel's Chamber and the magnificent Chamber of Rimstone Pools. The itinerary also crosses one of the deepest underground canyons in the world.
As well as these stunning natural sites, the region boasts a proud history. Families who have lived in Dutovlje for centuries have, over the course of less than a hundred years, been citizens of four different nations (the Austro-Hungarian Empire, Italy, Yugoslavia and Slovenia) and yet have succeeded in keeping their unique identity alive. In this region, it's well worth making a stop to eat at Ruj which marks the border crossing for visitors coming from Italy. This restaurant takes guests back in time with its varied flavours that tell the story of this region and its inhabitants. Here, Peter Patajac is more than just the owner-chef of a family-style Bib Gourmand restaurant – he is also the custodian of traditional cuisine that showcases a unique culture. His cuts of salumi, including a world championship-winning capocollo, demonstrate the meaning of true seasonality – eating what is available for as long as it's there, and once it's gone removing it from the menu. "Yes, that's true", says Peter with a laugh, "and do you know how many times we start the week with one menu only to finish with a different one by the end of it? We also feel that a short supply chain is really important: I buy oxtail from the butcher around the corner, who sources his meat from within a 50km radius (or less) of the restaurant, and I also get cheeks, tripe and sweetbreads from him". The sweetbreads (which are excellent) are a favourite childhood dish which "are not stewed but fried, and in summer seasoned with a sage-flavoured salt". These dishes are a fine reflection of this border region, where 50-60% of the restaurant's guests are from Slovenia itself.


Ruj - copyright Urša Tušar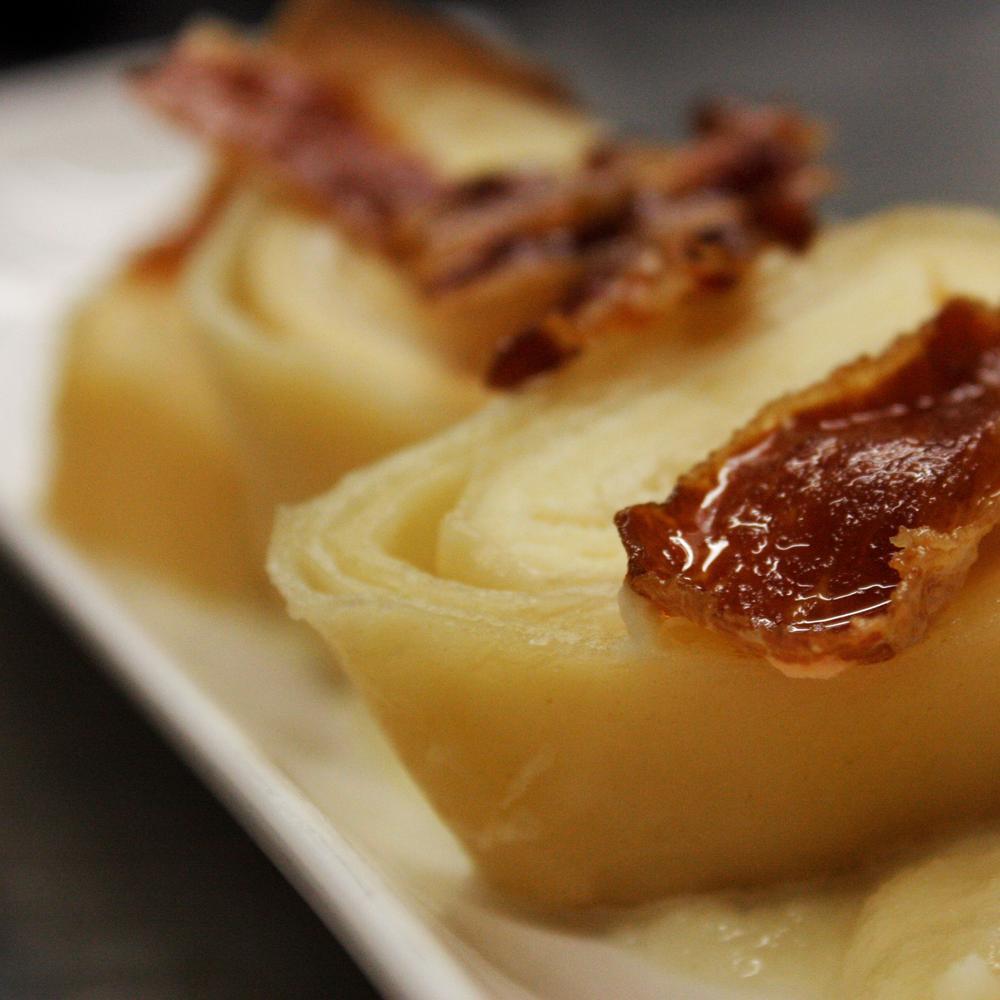 Ruj copyright Urša Tušar
Italians from Trieste and visitors from Croatia also make the journey to this traditional inn which has maintained its friendly, homely feel and which sources many of its ingredients from its own three kitchen gardens, one of which is situated right in front of the restaurant. House specialities include salumi, such as the cured ham that is left to season for three and a half years, as well as orzotto (pearl barley) with courgette flowers which is prepared in the same way as a risotto and has a perfect creamy texture.
These dishes are now a regular feature on the menu, but initially it wasn't easy: "At first, we felt that we had to serve gourmet cuisine, but that only lasted a few days. We realised that what our guests really appreciate is home-style cuisine such as their mothers and grandmothers used to make – the type of recipe that I will pass on to my children. A good example is potizza, a sweet, leavened dough enriched with egg yolks and butter that was traditionally made at Christmas and Easter. After all, food represents tradition and memory, and there is no greater compliment than seeing guests return to our restaurant and entrust their dining experience to me in full confidence, saying without hesitation "You decide!"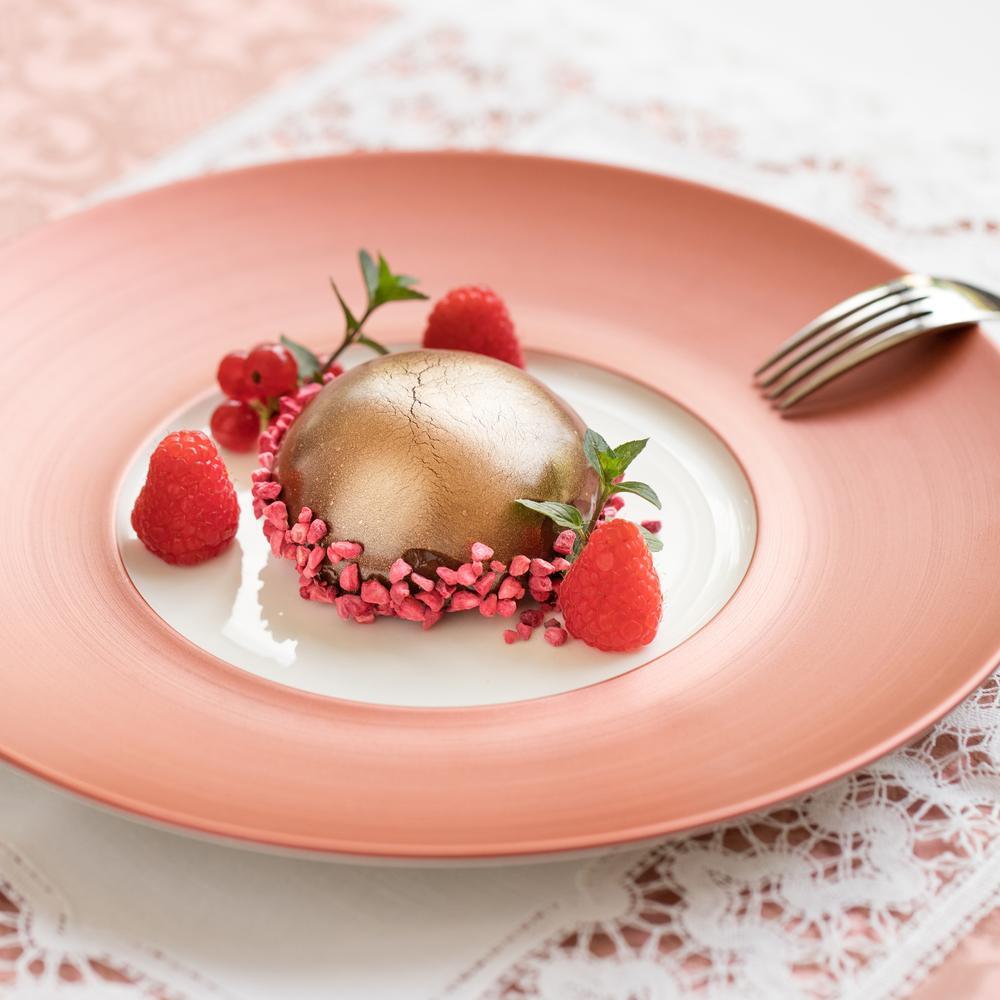 Jožef - copyright Bojan Tavčar
Illustration image: Jožef copyright Bojan Tavčar